Ever wondered what it is like being a property agent?
In this new series entitled Agent Success Stories, we sit down with agency leaders to find out their side of the story. From their humble beginnings to the challenges they have faced on the road to success, we learn that a career in the real estate industry is one filled with boundless opportunities – if you know where to look.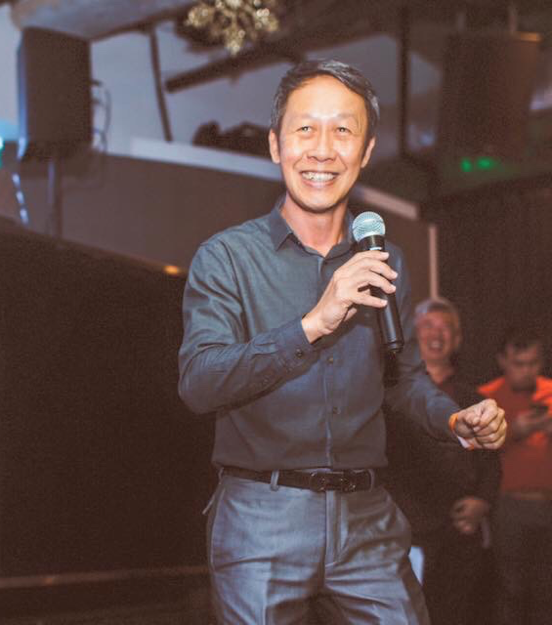 Do you know that well over 4,000 agents are dropping out each year in the real estate industry? Yet Alan, Senior Associate Executive Director in OrangeTee, has somehow managed to stick it out for close to three decades! Let's find out what made him stay and the principles he lived by.
Why did you enter the real estate industry? 
I was at a point in life where I was figuring out what I want to do in life. Nothing seemed right for me, and I was looking for a breakthrough. I sat down wondering what sort of job and income would allow me to achieve my life goal.
Very coincidentally, I picked up a newspaper that was running a front-page feature of a successful property agent. I saw how the agent was initially worse off than me but eventually managed to earn enough to afford a fancy car. It struck me hard. I thought that if he can achieve success with much less, I should be able to do it as well and perhaps even better. I then took it upon myself to find more about being a property agent. Soon enough, real estate became my calling!
Where do you specialise in? What area?
Initially, I started out with private houses. It was a good starting point for me and allowed me to earn my first pot of gold. Eventually, I moved on to selling HUDC projects. I can easily make as much as $23k in a single deal! Jurong, Bedok and Tampines became my favourite hotspots.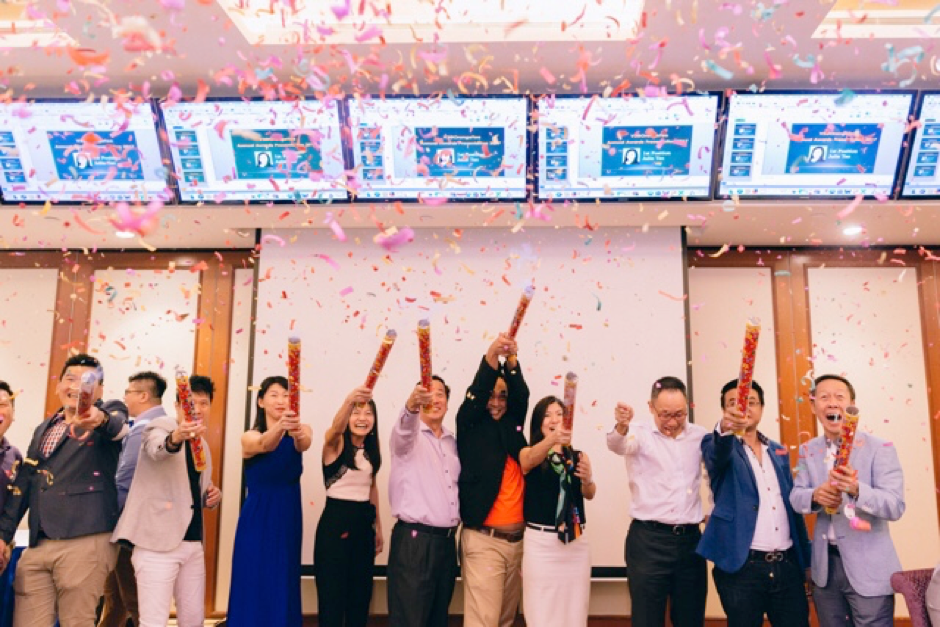 How did you do it? Who helped you?
After 27 years in this industry, I've learnt to depend on myself as much as possible. So now, I'm constantly in survival mode. Practice makes perfect! I am proud to say that I can help my clients plan and advise them accordingly in a couple of minutes. I always remember: before others can help you, you must learn to help yourself! Particularly in the real estate industry, where the goals are personal, and it's sales driven.
You have more than 1000 agents under you! What kind of training and support do you provide to them?
I started recruiting in 1994. I educate my agents on market trends and movement. And I also share with them property opportunities. I feel that 1-to-1 training is more efficient, so I prefer to conduct personal mentoring. I take the opportunity of 1-to-1 time to speak to my agents as well, as it allows me to bond with them. Whenever I teach them, I feel that I am the one benefitting from them instead. That's why I always tell my agents to "feel free to look for me after work!"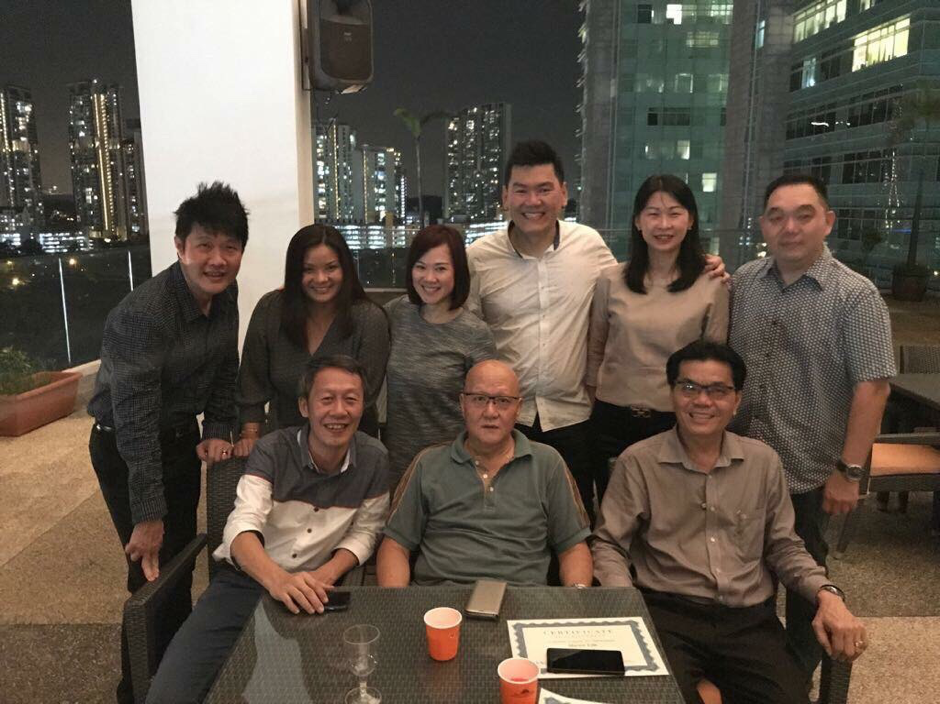 Do you have any tips for new agents?
When I was a new agent, I focused on putting my clients first. I placed myself in their shoes. What do I want to do? What am I looking to get out of this transaction? By showing a customer-first attitude, they are convinced that you are in the same camp as them. Even till today, I still believe that my agents and clients are my greatest testimony.
After earning their trust, I like to educate my clients before selling. All these years, I've always relied on the SPIN selling framework.
Situation – Make sure you understand your clients' needs. What is the client's purpose of buying or selling? For staying or for investment?
Probe – Ask questions to find out more! Ask about the client's concerns. Then get the client to focus on the possible challenges of buying or selling their property. Does the client want to buy or sell first? Do they have enough funds if they were to buy first? Will they have accommodation if they want to sell first?
Implication – Help your clients weight the pros and cons. Highlight the consequences of any decision to the customer. Does the client intend to take a loan if they cannot afford to buy first?
Needs payoff – Listen to what your client is telling you. If they have any doubts on the transaction, try lowering their resistance. Explain to the customer the benefits of your solution.
What are some difficulties that new agents face?
New property agents often come to me saying they have no leads and no contacts. My advice to them is to get it from your social circles, such as family or friends. New agents must also learn to survive without income for sometimes extended periods of time and monitor their expenditure accordingly. But, always remember that tough times don't last! It'll all be fine after about six to nine months when new agents get to close their first deal.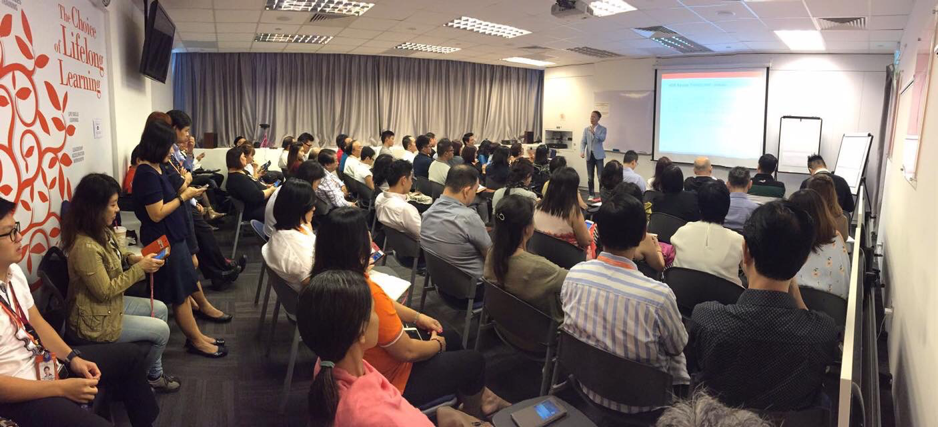 How has the real estate industry changed over the years?
I think technology is the greatest game changer in this industry. Initially, there was only traditional marketing where agents will take out ads in the classifieds. Nowadays, there are so many marketing avenues for a property agent to choose from. Also, agents can now leverage on data that wasn't previously available. During one viewing, my tenant wanted to check the buses available in the area. The 99.co app shows available bus service in the vicinity and even calculates the fare! My client was impressed that I could answer her question so quickly, whereas other agents might get stumped if they didn't do their due research.
What makes a good property agent in this Internet generation?
Besides maximising my marketing exposure, I will allocate parts of my day to learn more about the market and the changing housing policies. Good agents are hungry for knowledge. Now with technology, it's easier to get information about the property you are dealing with. A new agent should make use of such tools to help them sell better!
Like this article? Read more other agent articles HERE!