Ever wondered what it is like being a property agent?
In this new series entitled Agent Success Stories, we sit down with agency leaders to find out their side of the story. From their humble beginnings to the challenges they have faced on the road to success, we learn that a career in the real estate industry is one filled with boundless opportunities – if you know where to look.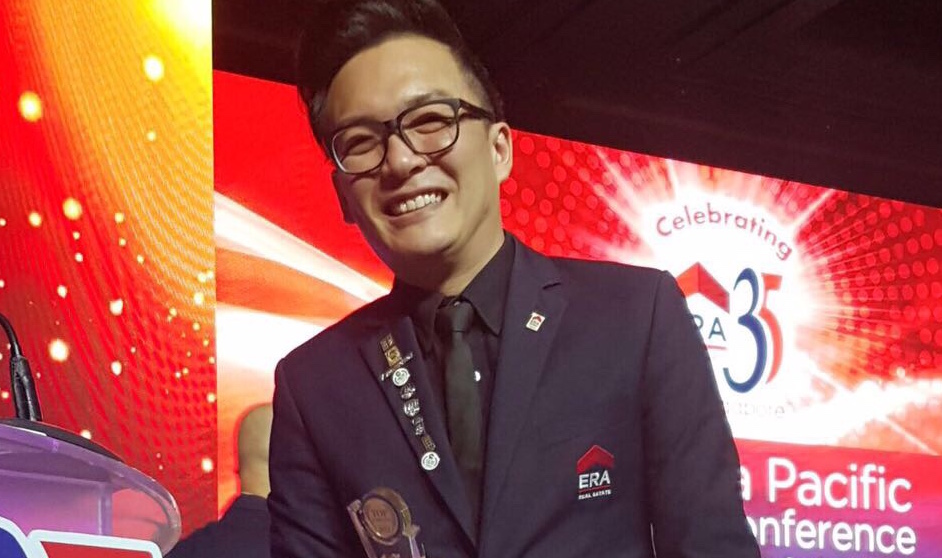 With his quick-witted jokes and outgoing personality, Ivan Lee an inspiration to others. Nobody would have ever imagined him stuttering or shying away from eye contact, but that was where he began. Starting out with just $300 in his pocket, Ivan Lee has grown from rags to riches, and has become a leader other agents wish to emulate. He currently heads a team of more than 250 agents as senior group division director of the Pinnacle Group (formerly S3) in ERA Realty Network. Approaching every situation he faces with earnest sincerity, his attitude has earned him countless awards including Top 100 Achiever and Top Recruiter.
You mentioned that you started with only $300. Can you share what you were doing before joining the real estate industry?
I was working as a Chinese herbs delivery man for 10 years. I started as a part-time agent in 2009 after my friend introduced me to the real estate industry. I was skeptical at first but decided to give it a go. After posting my first open listing, I managed to close the deal the next day. This deal earned me a commission of $3,150, which is far more than what I received in my full time job! It changed my view on the real estate industry and I started becoming more optimistic about being in the industry. I couldn't wait to start closing more deals, even switching to becoming a full-time agent the week I received my first commission.
How was the switch? Was it tough for you?

Yes, it was pretty tough in the beginning. I was a very shy person and had trouble using technology to market listings. I had to learn how to use the internet and at the same time, improve my self-confidence. Thankfully, ERA (the agency I'm representing currently) provided plenty of training sessions and support that caters to my needs. I was able to pick up knowledge at my own pace, overcome my low self-esteem and become a confident speaker. Their trainings also helped me become more well-versed with the internet, be more tech-savvy and utilise technology to its fullest.
Are you enjoying your new career now?

Of course I am, I'm like a new person! I am able to find job satisfaction and fulfilment as a property agent. When I first started out, I found contentment when my clients are satisfied with my services and express their gratitude. Some of them even turn into my friends.
As of now, I have moved on to another stage of my career where I derive fulfilment from helping my agents grow their career. I share their joy when they are able to achieve different milestones in life due to their career success. For instance, one of my agent is doing very well and was able to use the money he earned to get married, pay off the heavy expenses and lead a comfortable lifestyle!
How did you groom your agents to achieve their great success today?
My group provides a variety of training programs, inclusive of an Apprentice Career System, Monthly Methodology Program, Private Condo Program and Secret Success System. These programs empower the agents with a diverse set of knowledge and skill-sets to understand the industry inside out and help them experience their first breakthrough of earning their first 15k in a month! The culture cultivated in Pinnacle Group is also exceptional. We share similar beliefs and values, including selflessness and sincerity, to support one another to grow to greater heights. On a more personal level, I also provide 1-1 coaching whenever my agents need any advice or help.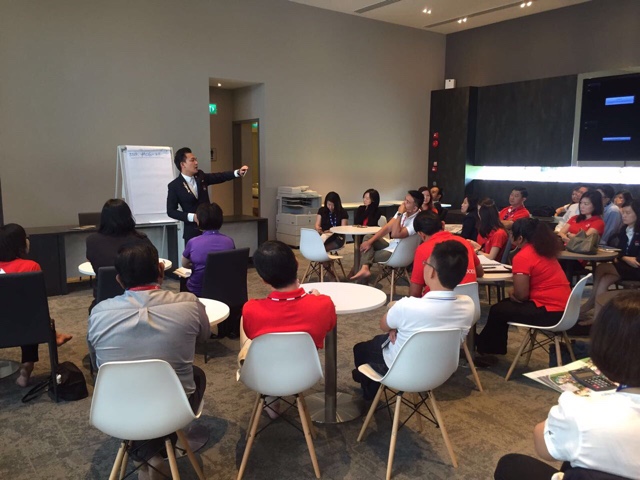 How about you? Did you receive any help during your journey?
Yes definitely! The 7 Division Directors in Pinnacle Group were extremely impactful in my journey of success. My group and I were given ample opportunities- enough to earn over 120k a month and this was all thanks to our Chief Operating Officers, Marcus Chu for his Leaders Developer Program, and Doris Ong for bringing in most new launches. Our cohesiveness and the strong bonds forged provided comfort and support especially during the challenging times.
Lastly, do you have any advice for new agents?

If you are planning to make it big in this industry, find a mentor that is able to guide you sincerely. When I first joined the industry, I did not receive sufficient guidance, and I made a lot of mistakes and learnt everything the hard way. Thankfully, with the support of my 7 division directors, we managed to overcome the obstacles and improve ourselves to thrive in this highly competitive industry. Looking back at my struggles as a new agent, I would not want new agents to commit the same mistakes and go through the same struggles I did if they can be avoided. Hence, my number one priority now is to guide my new agents towards a smooth and successful journey.
Ivan also believes in adopting technology and evolving with the digital age to remain relevant in the real estate industry. Earlier this year, he created a real estate app "SNATCH", giving his team at Pinnacle Group access to real time information and tools to help them become better property agents.