Ever wondered what it is like being a property agent?
In this new series entitled Agent Success Stories, we sit down with agency leaders to find out their side of the story. From their humble beginnings to the challenges they have faced on the road to success, we learn that a career in the real estate industry is one filled with boundless opportunities – if you know where to look.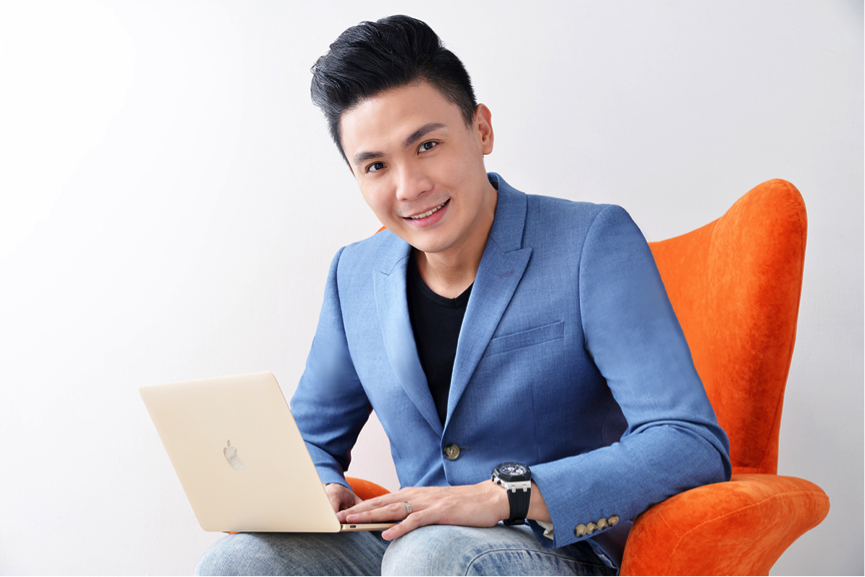 In our second 99.co Agent Success stories, we sit down with Marcus Luah, the man with over 17,000 followers on his Facebook channel (@luahmarcus) and Senior Group District Director of Propnex. Marcus started his real estate career as a property agent in 2007 and gone on to win an impressive number of awards and accolades over the years. He currently leads 300 dynamic agents within Propnex.
What were you doing before you became a property agent?
I was never the ambitious sort when I was young. Growing up, I had always envisioned myself to be your typical office employee.. working a stable 9-6 job in white-collared shirts kind of guy. I ended up working for a relatively large corporation, an MNC in fact. But very quickly I realised that the thought of waking up for that job for the rest of my life did not excite me at all!
So how did you get started as a property agent?
At that time, I was earning only $2,500 per month. When I was 25, I was introduced to a real estate salesperson who opened my eyes. I learnt that if I wanted to make it big, I had to work for it myself.
I decided to learn the ropes from the bottom and became a 'runner' for agents who were hard on time; picking up clients, sending them to MRT stations, taking them for viewings etc. All this for $8/hour. After my first pay cheque of $200, I decided to invest in paid telemarketers at $10/hour to do the cold-calling while I continued to conduct the viewings. It all started from there.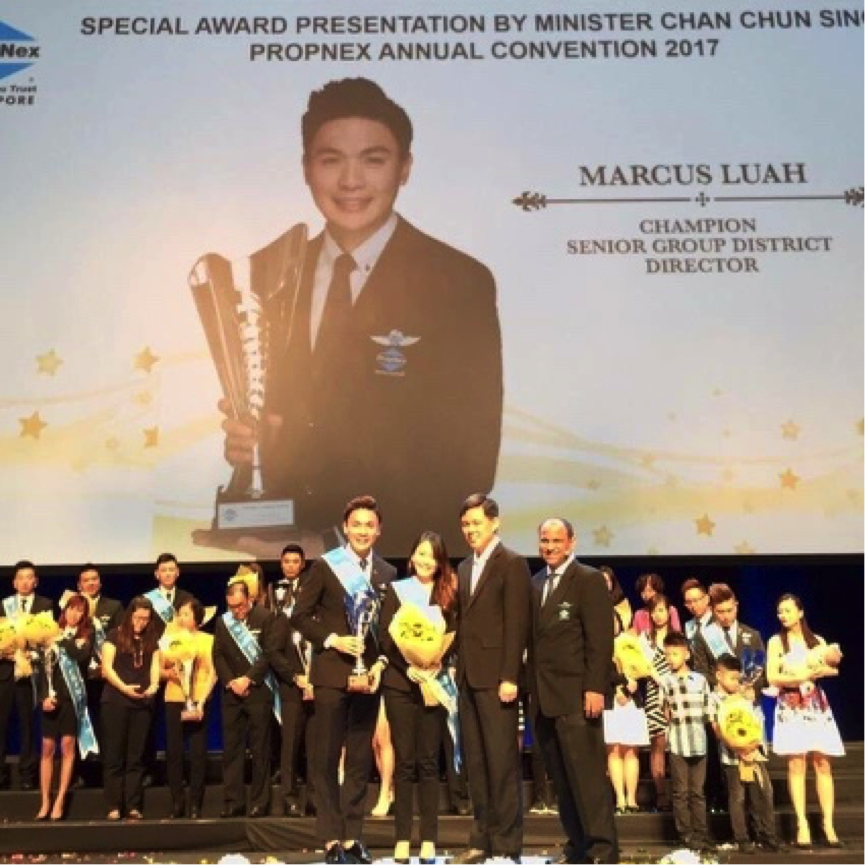 How did you fare in the first couple of years starting out?
At the end of 2008, when the market was declining and many clients were sitting on the fence, we saw a few departures within the industry. During this time I decided that I needed to prospect even more aggressively. When people are fearful, you've got to be greedy. When people are greedy, you've got to be fearful.
After few months of relentless prospecting, I managed to close 35 units between June to August. This earned me a quarter of a million dollars within 3 months.
As compared to my previous job, the drive that motivates me as a real estate agent enables me to work 15 hours each day without feeling mentally tired. I enjoy my work and still feel energised at the end of a long day.  
Now you have quite the following! You're more than just a property agent, you also lead a huge team of 300 agents.
I moved over to Propnex "Powerful Negotiators" in 2012. Initially the group only had about 30 agents that comprised mainly of my friends, co-brokers and clients. Within less than a year, we grew the team to more than 160 agents. And today we have 300!
How did you grow the team so quickly? 
In my current role as a leader, I always go back to this equation:
Speed (of information) + Precision + Sincerity (to serve clients) = Happy and returning clients
Speed and Precision are 2 things that can be achieved with the help of technology. Digital platforms like 99.co have powerful features that can now allow agents to discover capital gains of a unit just at their fingertips, for example. All these were previously unavailable. Once agents know how to harness the potential of technology, success will follow.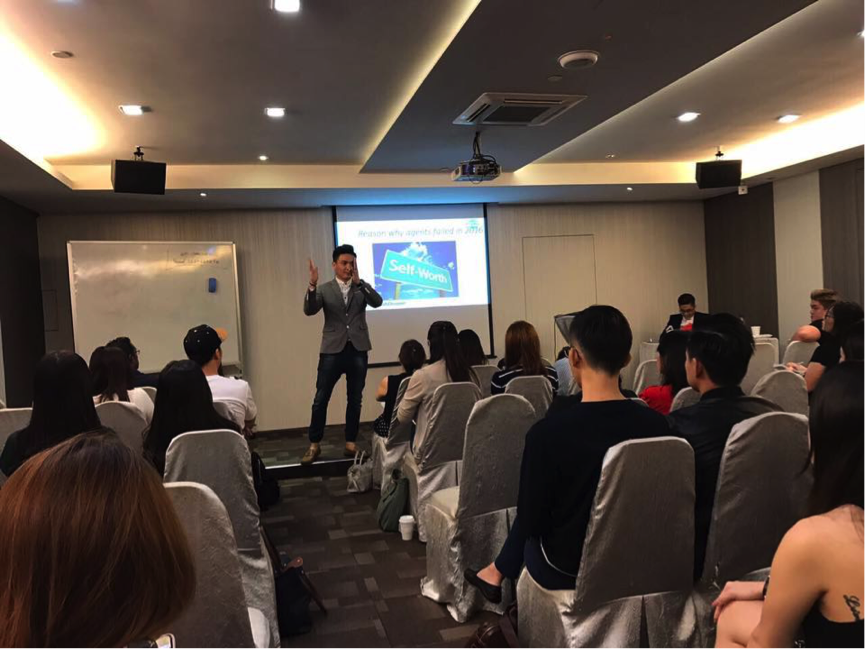 Apart from that, we also run training programs for agents. I'm proud to say that we've successfully groomed many top achievers who are earning on average $50k every month! On top of that, our new salespersons consecutively close an average of 6 sales per month in their first 6 months.
How would you say that being a real estate agent (and now an agency leader) has changed you?
As a leader, personal time has almost become a luxury. However, it all boils down to how much time, effort and support you are willing to give to groom your team. The more you give, the more you will receive in return.
 To be honest, I'm quite a different man today. I'm a lot more confident now. Believe it or not, I used to suffer from stage fright and stutter! Simply put, this career has allowed me to discover a better me in myself.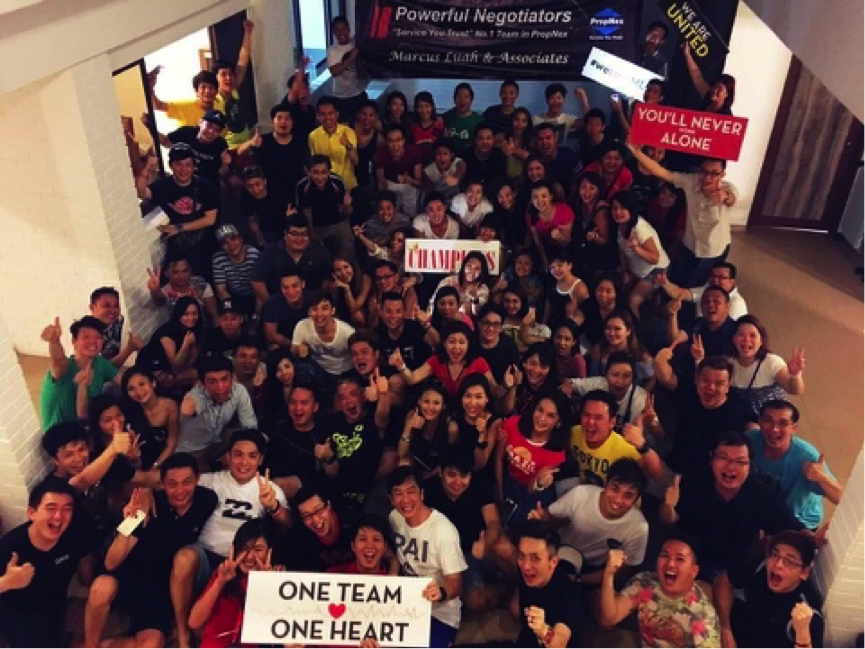 Like this article? Read more other agent articles HERE.