Ever wondered what it is like being a property agent?
In this new series entitled Agent Success Stories, we sit down with agency leaders to find out their side of the story. From their humble beginnings to the challenges they have faced on the road to success, we learn that a career in the real estate industry is one filled with boundless opportunities – if you know where to look.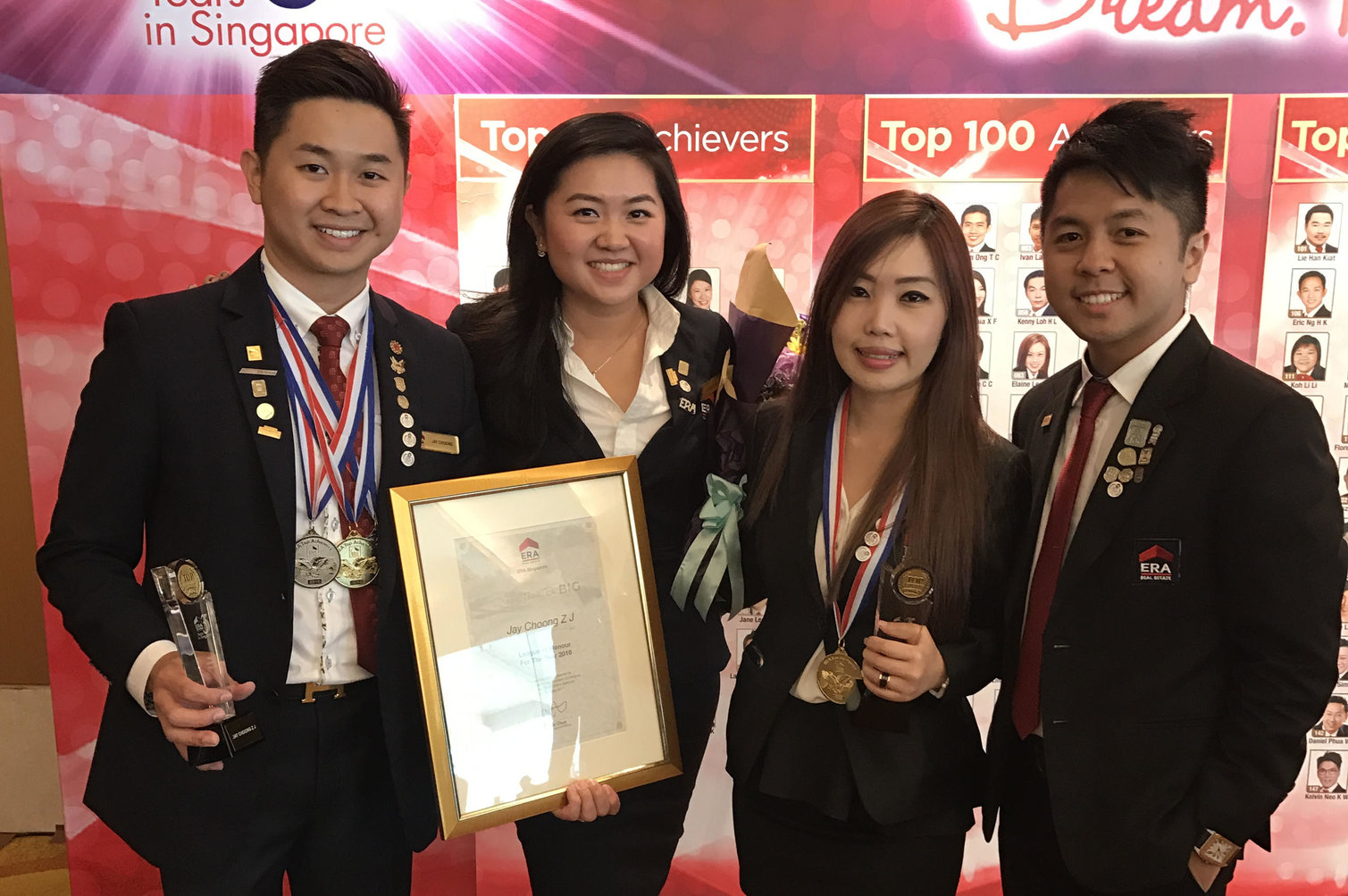 While it is common to have one or two family members in the property line, it is very rare to have four real estate agents within the same family tree! It is with great pleasure that 99.co speaks with siblings Sean Zhong (Group Division Director/ERA Realty), Jay Choong (Division Director/ERA Realty), Jessie Choong (Senior Marketing Director/ERA Realty), as well as Sean's wife Ivy Li (Senior Marketing Director). All four stellar individuals are successful agents in their own right. We find out from them how a close-knit family of agents who hail from Empire Allianze group, work and triumph together in the real estate industry!
What were you doing before you joined the real estate industry?
Sean: From a young age, I have had a flair for sales and was involved in the sale of garments since I was a teenager. My younger brother Jay helped me out in my small-scale garment business whenever he had some free time on his hands.
After completing my National Service, I dabbled in the delivery line for a short period of time.
My siblings Jay and Jessie were still schooling then, and being the oldest in the family, I took up the mantle of helping out financially at home.
Why, and when, did you enter the real estate industry?
Sean: The maternal side of the family was involved in the footwear business. I cultivated an appetite for entrepreneurship and sales from observing my extended family do business. My mum also constantly encouraged me to pursue my entrepreneurial dreams and in 2007, I joined ERA Realty. That was the best decision I have made career-wise and have not looked back since.
Jay: I entered the real estate industry in 2010 after completing my National Service. I was very inspired by my brother's success in the field and wanted to emulate his achievements.
Jessie: It was a natural progression of things for me. Back then, I couldn't wait to kickstart my real estate career. So much so that immediately after my final year examinations in university, I enrolled myself for the Real Estate Salesperson course! I had seen how much Jay had grown both professionally and personally after entering the real estate line; I knew that I wanted to experience that for myself and made the decision to follow the footsteps of both my older brothers.
Ivy: After our kids were a bit older, I had more time to focus on my own career. I decided to join Sean in ERA in 2008 so we could build an additional income stream. Together, we could build an even better life and brighter future for our family. As a full time realtor, I enjoy the best of both worlds personally and professionally. As Sean and I are able to manage our time well, we are able to give plenty of time and attention to our three lovely children.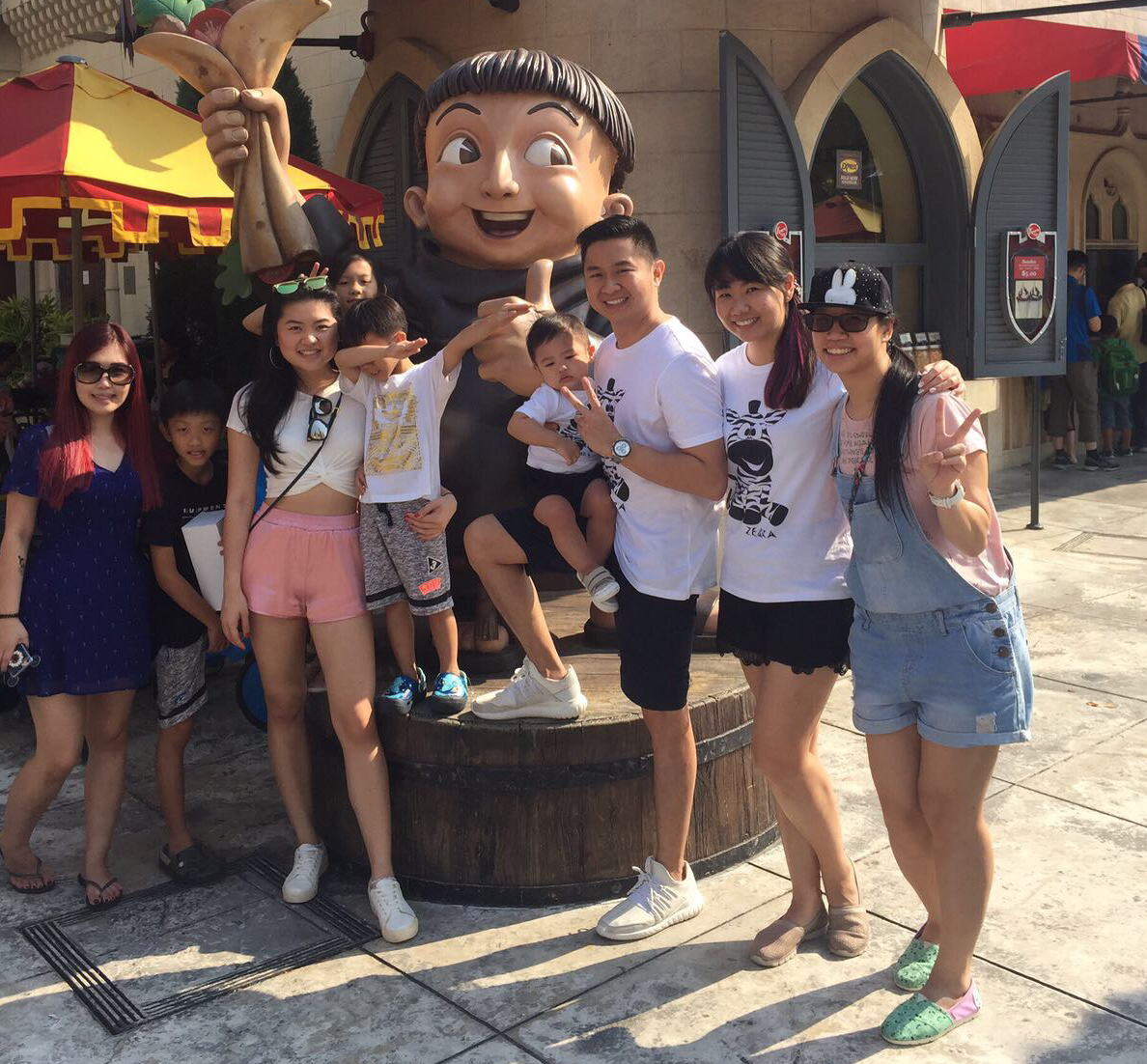 What was your breakthrough point thus far in your property career? Can you share a bit more of what happened?
Sean: To be completely honest with you, I almost gave up within the first few months of my career as a real estate agent. After closing a few deals right at the beginning, things were quiet and no further transactions came in the next few months. It plunged me into a period of self-doubt – did I really have what it takes to make it in the property line? I gritted my teeth and kept soldiering on. 10 years ago, property listing portals aren't as comprehensive as they are today. So I relied very much on door-to-door knocking to do my prospecting. All the hard work paid off and when I found my momentum once again; deals and clients started to come in and my perseverance has brought me to where I am today.
Do you have a specialty in the real estate market?
Sean: I focus on a very specialised segment of the market – my clients are mostly high net worth individuals. I enjoy building fruitful, long-lasting relationships with clients. It is especially fulfilling when clients show appreciation for our dedication and hard work.
Jay and Jessie: We are both very much involved in new projects and launches. We place a lot of emphasis on prospecting – we do a lot of roadshows and flag down people walking on the street!
Jay: I met one of my biggest clients by approaching him when he was walking down the road. This goes to show that you never know where your leads end up coming from and to always seize all opportunities to do prospecting and marketing.
Ivy: I do a lot of sales as well. Sean and I have an agreement not to service the same clients as we believe in opening different markets so we have two separate sources of income.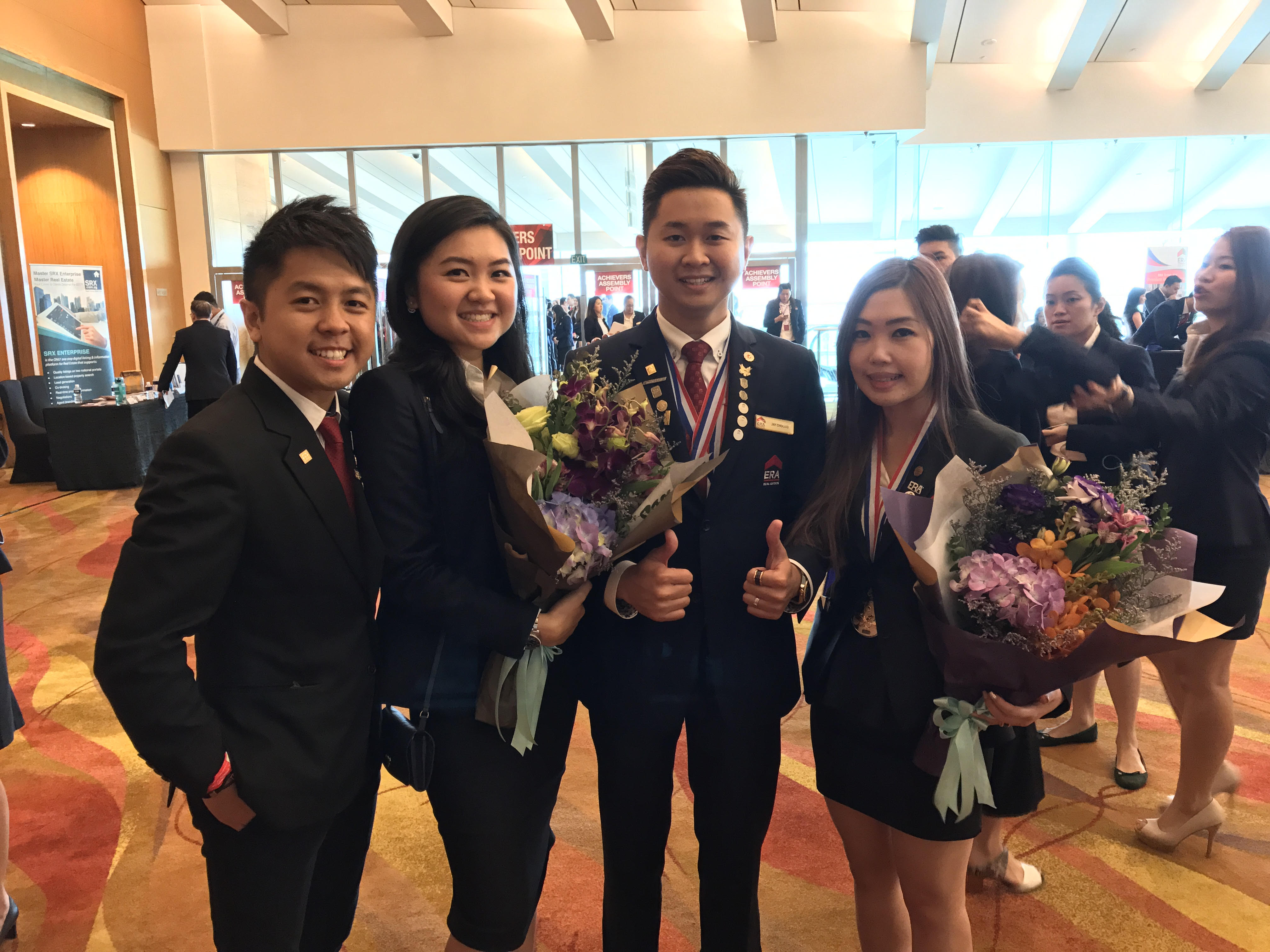 What are some of the accolades you have garnered along the way?
Sean: I'm a true believer of walking the talk, being consistent and remaining relevant in current market conditions. As such, I have been consistently clinching the Top Sales Performer award and other prestigious awards at ERA for the past 10 years. I'm honoured to be the youngest to receive my promotion to ERA Division Director at the young age of 28. In 2014, I received the Top Project Division Director for the sold-out project SkyVue. I was also the Top Project Division Director for 2013 and Top Senior Division Director in 2014.
Jay: I am honoured to receive a brand new title "ERA League of Honour" award from Tan Chuan-Jin (Speaker of Parliament) and Jack Chua (CEO/ERA) during the ERA 2017 Asia Pacific Annual Business Conference. The League of Honour award is the highest accolade and a lifetime award accorded to salespersons who have been included on the ERA Top 10 Achiever list for more than three times. I am also proud to be the youngest salesperson to be placed number one in the ERA Top Achiever list in 2013.
Jessie: In 2014, I received the ERA Top 43rd Achiever award and emerged the first runner-up in the ERA New Achiever category. I am also very proud to be part of the ERA Multi-Million Club Achievers.
Ivy: I'm really proud to have been an ERA Asia Pacific Elite Award Winner consistently from 2013 to 2016. Like Sean, I was recognised for my success at the CapitaLand's SkyVue and was one of the Top 10 Selling Agent at the project. Just last year, I made it to ERA's Top 15 Achiever list.
What do you have to offer to people who join your team?
Sean: After a decade of walking the ground, I have transitioned to taking on more of a management role. ERA Realty has excellent in-house programmes and training policies. To equip my team members further with skills to successfully close deals, I conduct on the job training with all of them and walk them through how to respond to different scenarios and clients. I was not born with a silver spoon in my mouth and it's with my blood, sweat and tears that my accomplishments are built upon. In the same vein, I would also like to help others reach their financial goals by sharing all the knowledge and know-hows I have accrued over the past 10 years. If an agent is willing to work hard, I am willing to teach him or her how to work smart!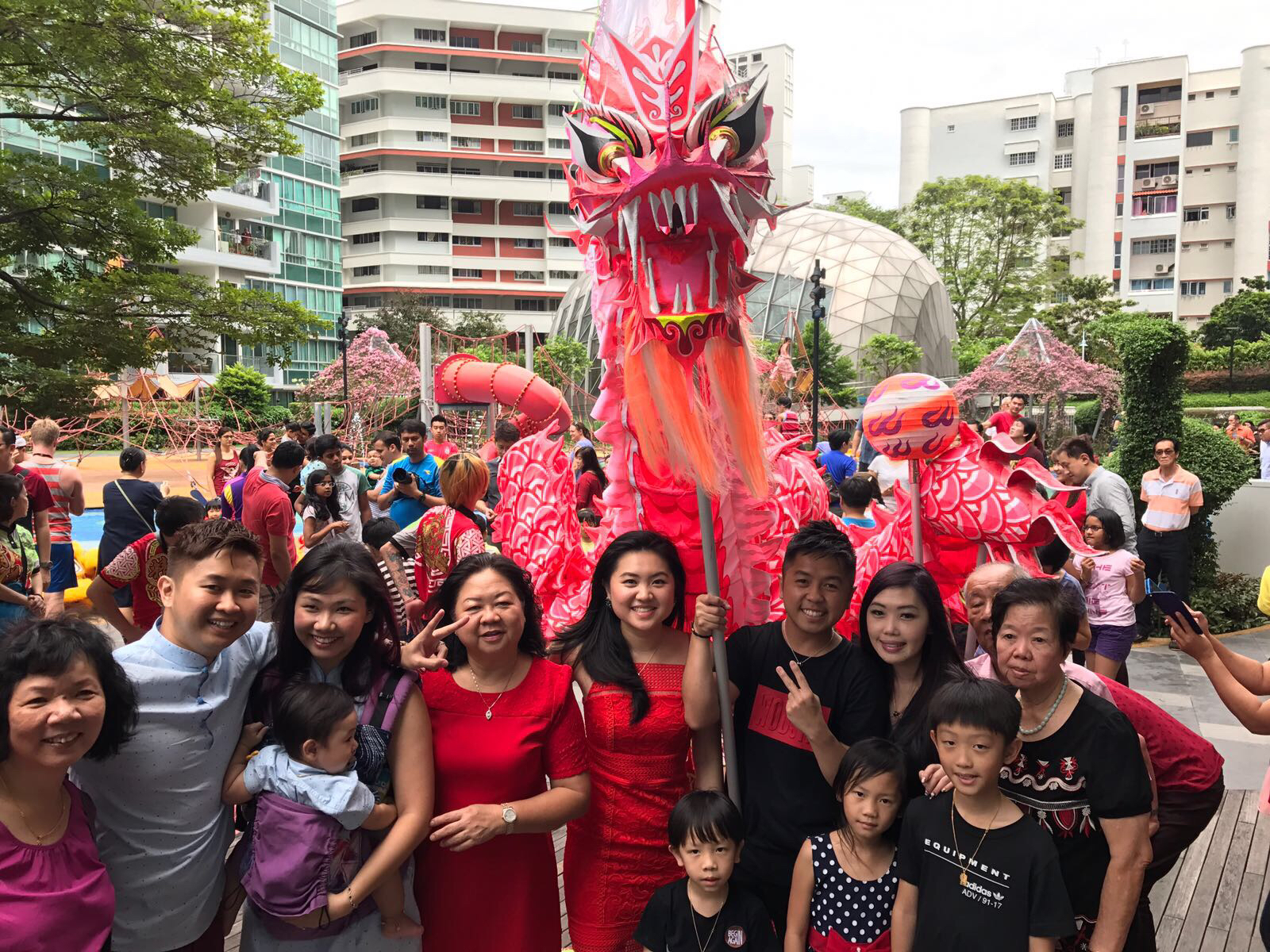 What advice do you have for agents who have just started their real estate journey?
Sean: Effective time allocation is very important – I make it a point to spend time with family, clients, fellow agents, friends and vendors. Be sure to respond in a timely manner to all phone calls, text messages and emails as best as you can. Be sincere and authentic in all of your interactions with others. You never know where your next lead is going to come from.
Jay: Successful agents are those who run their real estate business from the point of view of a business owner. What this means is that they take responsibility of all aspects of the process from marketing to sales, and even the administrative side of running your own business. It is also important to listen intently to your clients and what they have to say. Building up a successful real estate business does not happen overnight, you have to persevere and remain disciplined even when you sometimes run into walls. In fact, running into walls isn't necessarily a bad thing – it makes you a stronger person and better able to go the distance.
Jessie: When in doubt, always ask your seniors and mentors for clarification. No one starts out knowing all the answers in the real estate industry. We are all learning as we go along.  It is also important to surround yourself with positive and motivated people as it moves you forward in your real estate journey.
Ivy: It is not always easy to take the first step. You may not transact a successful deal with your first client. Real estate is like a numbers game – the more exposure you have, the more experienced you get! The more people you engage with, the higher the chances are of closing a deal. Therefore, don't be shy about asking your mentors and seniors for clarification or help; don't be ashamed if your first deal did not go through. Take it from me, we have all been through that. The most important thing is to be positive, look forward and not to be afraid to reach out to your clients!