Property portal 99.co presents the following weekly property news roundup for the week of 18 to 24 July:
#1: HDB Q2 2020 transactions plunge, but overall prices increase
In a report released on 24 July 2020, transaction volume for HDB flats fell by 41.9%. A total of 3,426 flats changed hands, compared to the 5,893 units transacted in the first quarter of the year. The fall in volume was largely attributed to the ban on physical viewings for most of Q2 2020, which includes the month of April, May and June.
That being said, HDB resale prices increased by 0.3% in Q2 2020, after remaining unchanged in Q1. Compared to previous recessions, the four rounds of stimulus packages released by the government appear have helped in preventing a more drastic fall in HDB resale prices.
However, headwinds in the economy and employment market could keep HDB resale transaction volume low in the coming months.
#2: Private home prices rebound in Q2 2020, led by city region condos
According the release of the Q2 2020 statistics by the Urban Redevelopment Authority (URA) on 24 July, the price index for private residential property in Singapore increased by 0.3%.
This is mostly led by transactions in the Core Central Region (CCR), which saw a 2.7% price increase in Q2. Prices of non-landed property in the Outside Central Region (OCR) increased by 0.1%, while Rest of Central Region (RCR) prices fell by 1.7%. Landed home prices remain unchanged.
With softening demand from expats, rentals for private property decreased in Q2. Overall, rentals of private residential properties fell by 1.2%, compared with the 1.1% increase in Q1.
Meanwhile, new launch condo transaction volume fell by 20.3%, and resale private property transactions fell by 55.1% in the second quarter. Developers sold a total of 1,713 units (excluding executive condominiums) down from the 2,149 units sold in the previous quarter.
As of end-June, a total of 27,977 uncompleted private residential units remain unsold. Of these, 2,087 units are expected to be completed in the second half of 2020, with another 12,932 units (including executive condos) to be completed next year.
[Recommended article: Prime location condo prices show immunity to Covid-19, here's why.]
#3: HDB BTO completion to be delayed by up to nine months
HDB has revised the projected period of delay for the completion of Build-to-Order (BTO) flats upwards, from six to nine months.
"The delay is due to various reasons, such as the disruption in supply of precast components and materials from overseas, availability of manpower, and ability of contractors to meet the safety prerequisites by the authorities for works to restart," the HDB said in a statement.
On July 2, the HDB said 64 out of 89 BTO sites under construction have been approved by the Building and Construction Authority (BCA) to resume works.
In total, the BCA has given the go-ahead for more than 900 residential projects to restart work. However, according to the Singapore Contractors Association Limited (SCAL), only about 10% of construction work has resumed.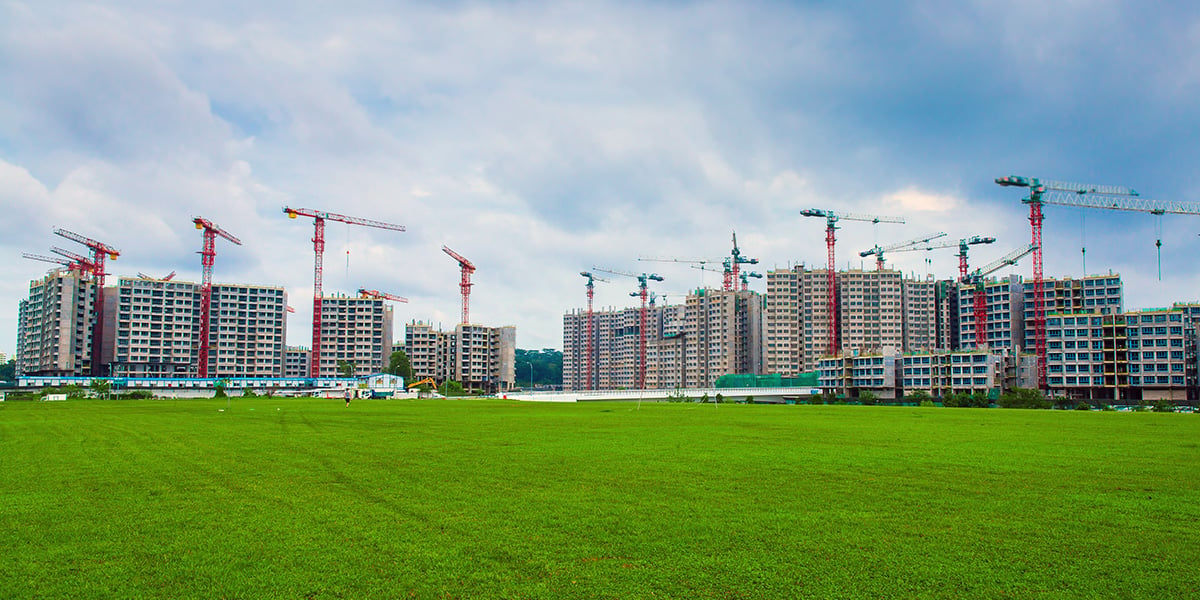 #4: A prime freehold site at Tanjong Pagar has been put up for sale for $715 million
The seller, Fragrance Group, had purchased the site at 15 Hoe Chiang Road for $360 million in 2012. The Group had plans to redevelop the property to include a hotel and serviced apartments. Until recently, the existing building used to house a boutique hotel.
Roughly about 39,000 square feet in land area, developers may choose to redevelop the property into a mixed-use residential-commercial project, or a hotel.
Expressions of interest for the property closes at 2:30pm on the 11th of September.
Interested in more property-related news? Follow us on our Facebook page!
Looking for a property? Find your dream home on Singapore's most intelligent property portal 99.co!