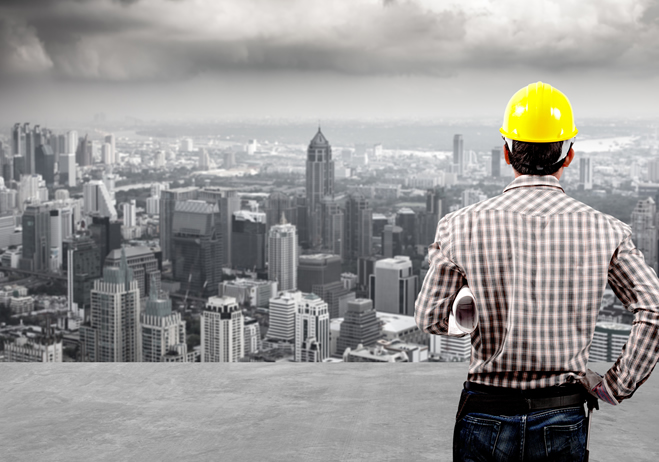 (Credits)
Until September 2017, people who wanted to buy units in uncompleted projects had very little to go on. Sure, you can refer to the show unit, artist's impressions and the floor plans, but that's about it. You're essentially forking out a pretty huge sum of money, and crossing your fingers in the hopes that the project will turn out well.
With a new search tool "Search for Quality Housing" which was launched on the Building and Construction Authority's (BCA) website, though, all that has changed.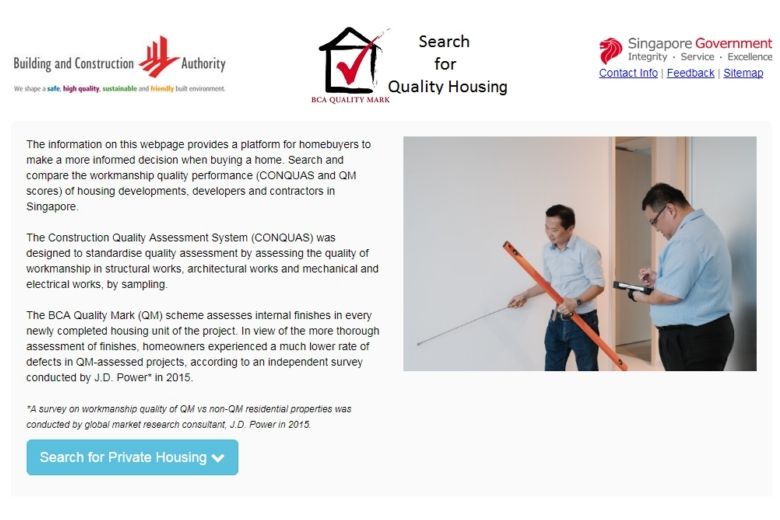 (Credits)
Buyers now have access to BCA's database, which compiles the building quality scores of developers, contractors, and their projects. By logging on to BCA's website, these buyers will be able to easily search and compare the quality of workmanship which different developers and contractors bring to the table.
How are these building quality scores calculated? These take into account BCA's Construction Quality Assessment System (Conquas) and Quality Mark. The former deals with the structural integrity of the building as well as the mechanical and electrical works, whilst the latter covers the all internal finishes such as flooring, wall and ceiling finishes, doors, windows, wardrobes and more.
Referring to the new search function on BCA's website, National Development Minister Lawrence Wong stated in a blogpost that the Conquas and Quality Mark scores alone cannot be taken to be perfect measures of quality. That having said, they do reflect the track record of the contractor and developer, which he believes many buyers will take into consideration before making their purchase.
As of now, participation by developers in the Conquas and Quality Mark schemes is voluntary. For developers who don't have any Conquas or Quality Mark scores, Mr Wong encourages them to disclose this information fully and explicitly in their documents.
Apart from using BCA's search tool to compare the quality scores attained by specific developers and contractors, buyers can also see how these developers and contractors fare against the industry average. Given that developers all tend to use the same platitudes (stating on their website that all their projects are of "excellent quality", and that their company is "highly trusted"), having a system that can benchmark them will definitely prove to be useful for buyers.
Still thinking of whether you want to purchase a new project? Read our articles on property pitfalls to avoid when buying/financing a new developer unit and why you should look at the developer launch site plan.