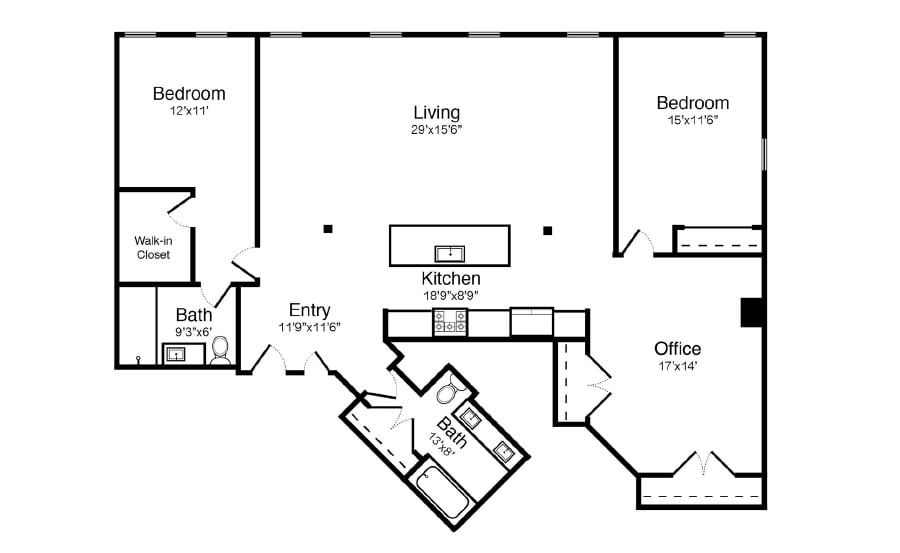 As part of 99.co's mission to help people make the best choice in finding a home, we have rolled out over 10,000 floor plans on our app, and will continue to release many more in the months to come.
But do you know how to read a floor plan? Here is our quick guide on some things to look out for when doing so.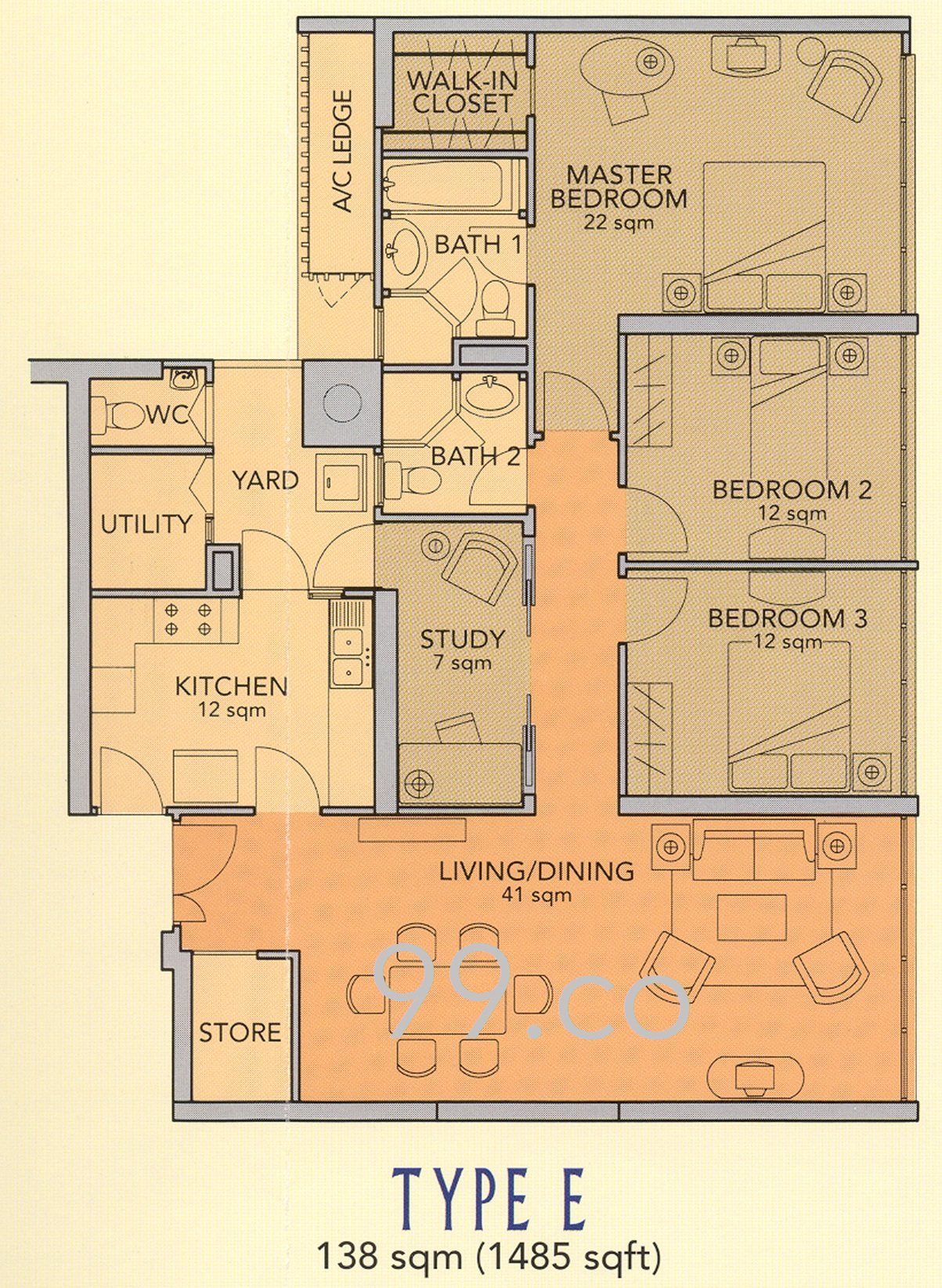 The basics
Floor plans are diagrams that depict the layout and structure of a residential unit from a birds-eye view. While a floor plan vary in terms of detail, all of them will depict basic information such as the number of rooms, number of bathrooms, number of floors, and amenities within the unit.
For Singapore, a floor plan typically use the imperial system, with the unit's size indicated in square feet (though there are some use square meters). As a rule of thumb, 1 square meter (sq m) is equivalent to 10.76 square feet (sq ft). Below is a conversion table for the most common HDB and condo unit floor sizes: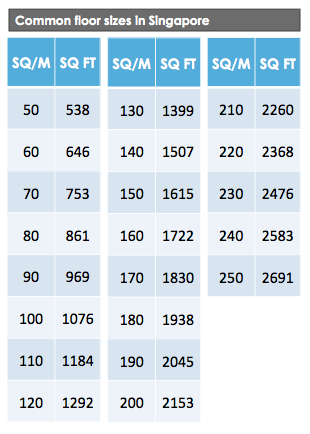 Uniquely Singaporean features
While floor plans around the world are pretty similar in terms of symbols, structure, and labels used, there are floor plan features that are uniquely Singaporean as well. These include:
Household shelters: Also commonly known as 'bomb shelters', they have been made mandatory in all new residential units constructed in Singapore since the Civil Defense Shelter Act became effective in 1998. Shielded with thick steel walls, they are designed to protect civilians in the event of heavy bombardment. Practically speaking, they are usually used as a store room or pantry area. Household shelters may take up a substantial amount of space in a residential unit and make it feel cramped if the unit is very small (e.g. less than 900 sqft). The placement of the household shelter also matters – a household shelter located right in the hallway will make the unit feel smaller.
PES: PES, which stands for 'private enclosed space' is the private outdoor space surrounding a residential unit on the ground floor. As there are no restrictions on PES size for private units, the PES may be as small as a shoe rack space right outside the front door, or as large as several hundred square feet surrounding the unit continuously. Having a moderately spacious PES is ideal for those who wish to carry out certain outdoor activities, such as having a small garden or meditation area.
Dual key layouts: Sometimes known as multi-generation units, dual key units are very new, and local, housing concept, which consists of two homes within the same unit and title. Although there are various dual key configurations, the most common configuration combines a studio with a 3-bedroom unit. Regardless of whether you're buying a dual key unit to house elderly parents or tenants in the studio unit, you might want to check whether the studio shares access to main amenities, or if it is standalone unit completely separated from the main unit.
Maid room: Singaporeans, collectively, are one of the largest employers of domestic workers in the Southeast Asian region. While some households opt to have maids on a visiting basis, the majority prefer to have a live-in maid. As such, most private condos come with a maid room. They vary from small compartments purely used for sleeping to full-fledged bedrooms with an attached bathroom, and are usually located some distance away from the rest of the bedrooms.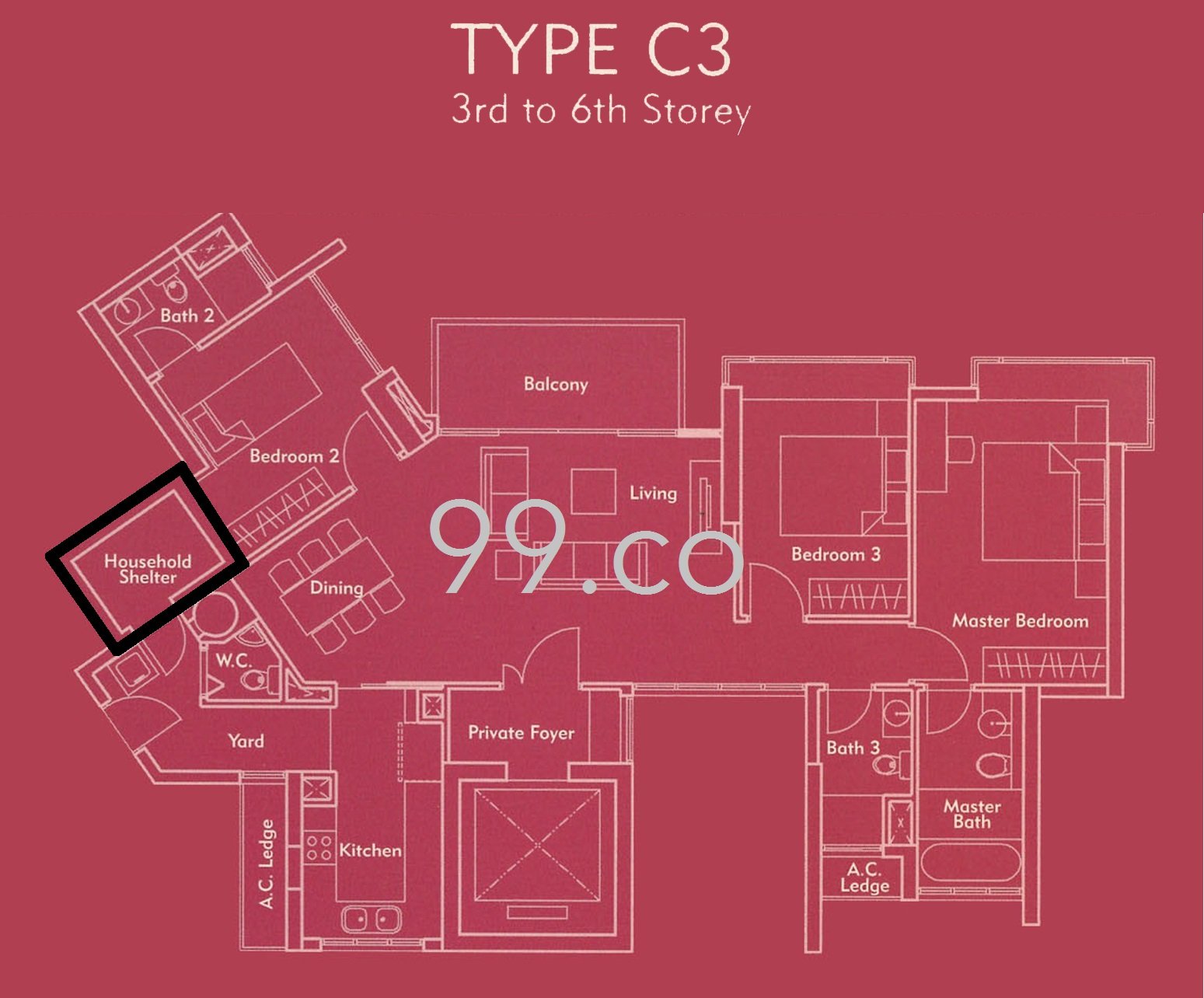 Distribution of functional spaces
The floor area for a unit includes not only the main spaces such as living room, bedrooms, bathrooms, kitchen, dining room, store room, etc., but also supplementary spaces such as planters, air con ledges, PES, foyers, and roof terraces. There are no restrictions on the size of supplementary spaces, so it is important to look at the ratio of main spaces versus supplementary spaces.
A case in point is the inflated floor sizes of many double story penthouses. A penthouse unit might boast about an impressive floor size, but upon closer inspection of the floor plan, one might find that half or more of the total floor area consists purely of open terraces and a swimming pool. Meanwhile, the main areas – where you'd realistically spend more than 90 percent of your time – may be only marginally larger than the other non-penthouse units (And then, the question you should be asking yourself is whether you are willing to pay a significantly higher price for said penthouse unit).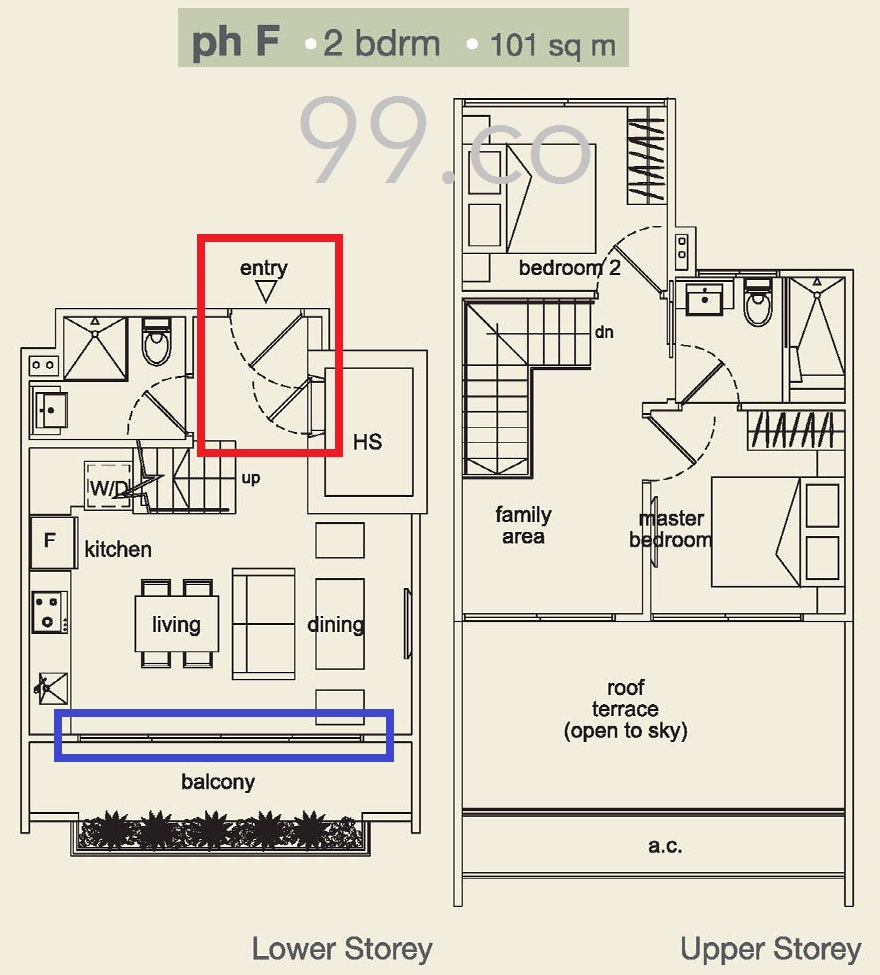 Likewise, if you don't plan to dedicate a significant percentage of your household area to indoor plants, you probably don't want 10 percent of your unit's floor space to consist of planters.
In short, checking the floor plan is a good way to determine whether a particular unit distributes functional spaces in a way that reflects your lifestyle needs.
How a floor plan can give insights for upgrading/renovation
Floor plans will also tell you the "hackability" of a particular unit. If you're interested in having the option of re-partitioning the spaces in your unit in the feature, you should check the structure of walls, doors, windows, and stairs – some are harder to restructure than others.
In general, the thickness of a wall on a floor plan indicates whether it can be demolished. The permanent walls, indicated with bold lines, are load-bearing walls – they are crucial in holding the building together and cannot be torn down. The walls that make up a household shelter also cannot be altered in any way, as per the rules laid out in the Civil Defense Shelter Act.
Non load-bearing walls, indicated with a thin line, can usually be demolished for renovation. However, there are some internal walls that will require approval from HDB before they can be torn down. Other structures that cannot be demolished include staircases and doors that are affixed to load-bearing walls.
Some upgraded HDBs also come up with utility rooms, while many condo rooms come with study rooms or guest rooms. These spaces can be easily converted into a small office or baby room.
In short, while floor plans cannot tell you anything about the furnishing, interior design, or "feel" of a unit – to do so, it would need to be complemented by a viewing of the actual place – they provide a highly useful visual reference for both property agents and buyers.
In the meantime, check out the most ridiculous floor plans for luxury properties!