Are you a person who really loves to cook? If so, it's safe to say that the kitchen is probably one of your favourite rooms in the entire house. However, simply having a basic space to store, prepare and cook food probably isn't enough to satisfy your inner chef. Instead, you'll be better able to flex your culinary muscles in a home-styled professional kitchen which combines beauty, efficiency and functionality. (Cover image credits)

The good news? You don't need to be a masterchef in order to have the kitchen of your dreams. Here are some ideas that you can adapt from the pros to create your very own gourmet professional kitchen at home.
#1: Make sure there's plenty of sink space
You'd be surprised, but the sink is actually the most-used work center in the kitchen. Chefs tend to pile up lots of pots, pans and utensils over the course of making a meal, so it's important to ensure that there's enough sink real estate for all that dirty cookware.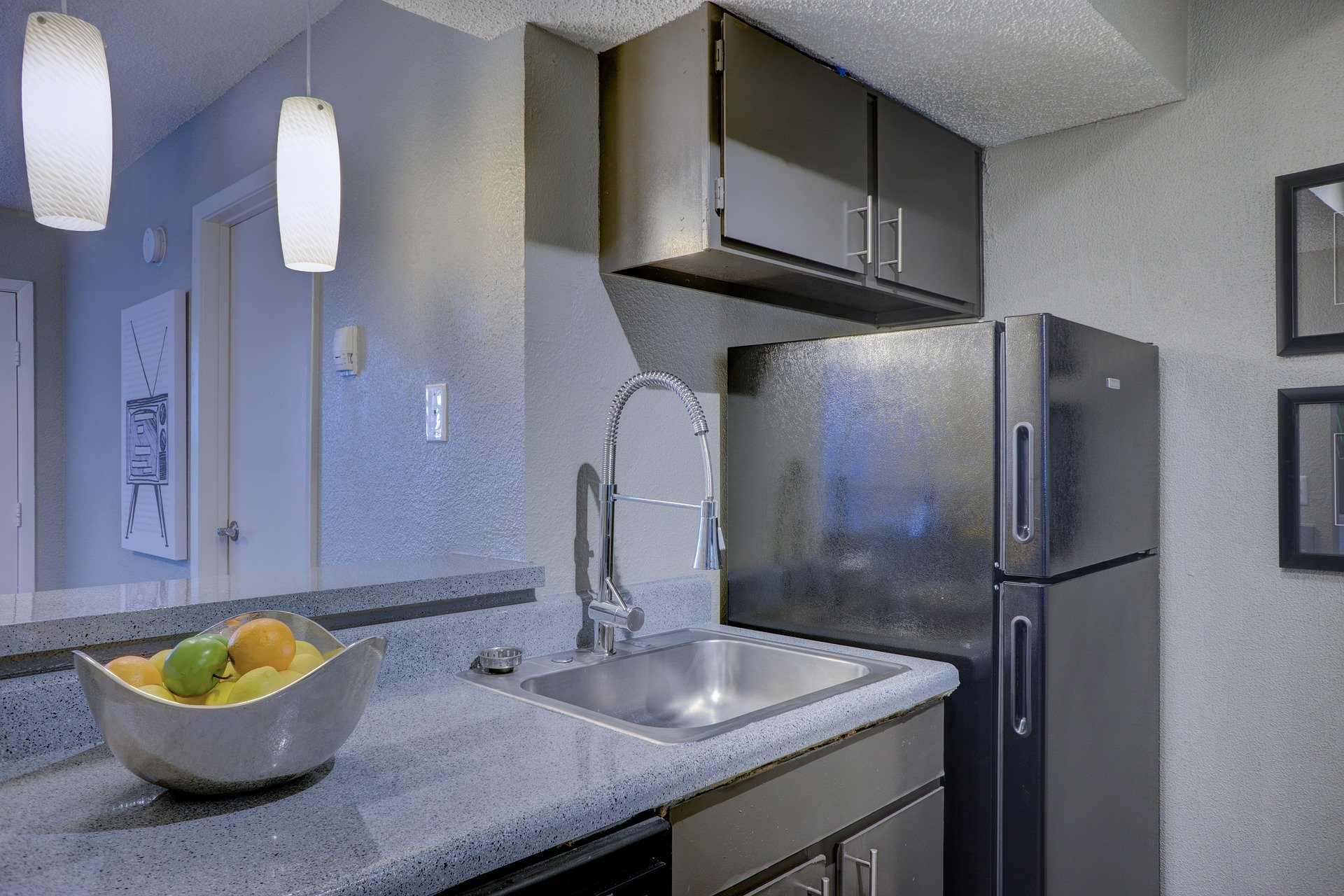 (Credits)
Most professional kitchen sinks have deep, wide bowls with flat sides and slightly curved corners, to provide the maximum usable space for easy clean-up.  
Also, why not get serious and install a high-pressure restaurant-style sprayer for convenient water access? Lots of professional kitchens use them, as they can be extended beyond the sink to fill up extra-large containers like stockpots and buckets, and are excellent for blasting food off plates.
#2: Have an organized kitchen layout
Whether your kitchen is big and spacious or small and cosy, it's important to organize the space you have for maximum efficiency. Each chef has their own style when working, but most agree that it's best to have separate work zones for each cooking task, and to keep everything close at hand so that you won't have to zip from one end of the kitchen to the other.
Most professional kitchens utilize a layout known as a "kitchen triangle", which includes a strategically-placed fridge, prep area, and cooking zone. Ideally, you should be able to bring the food directly from the fridge to the prep area, and then to the stove without having to run all over the place.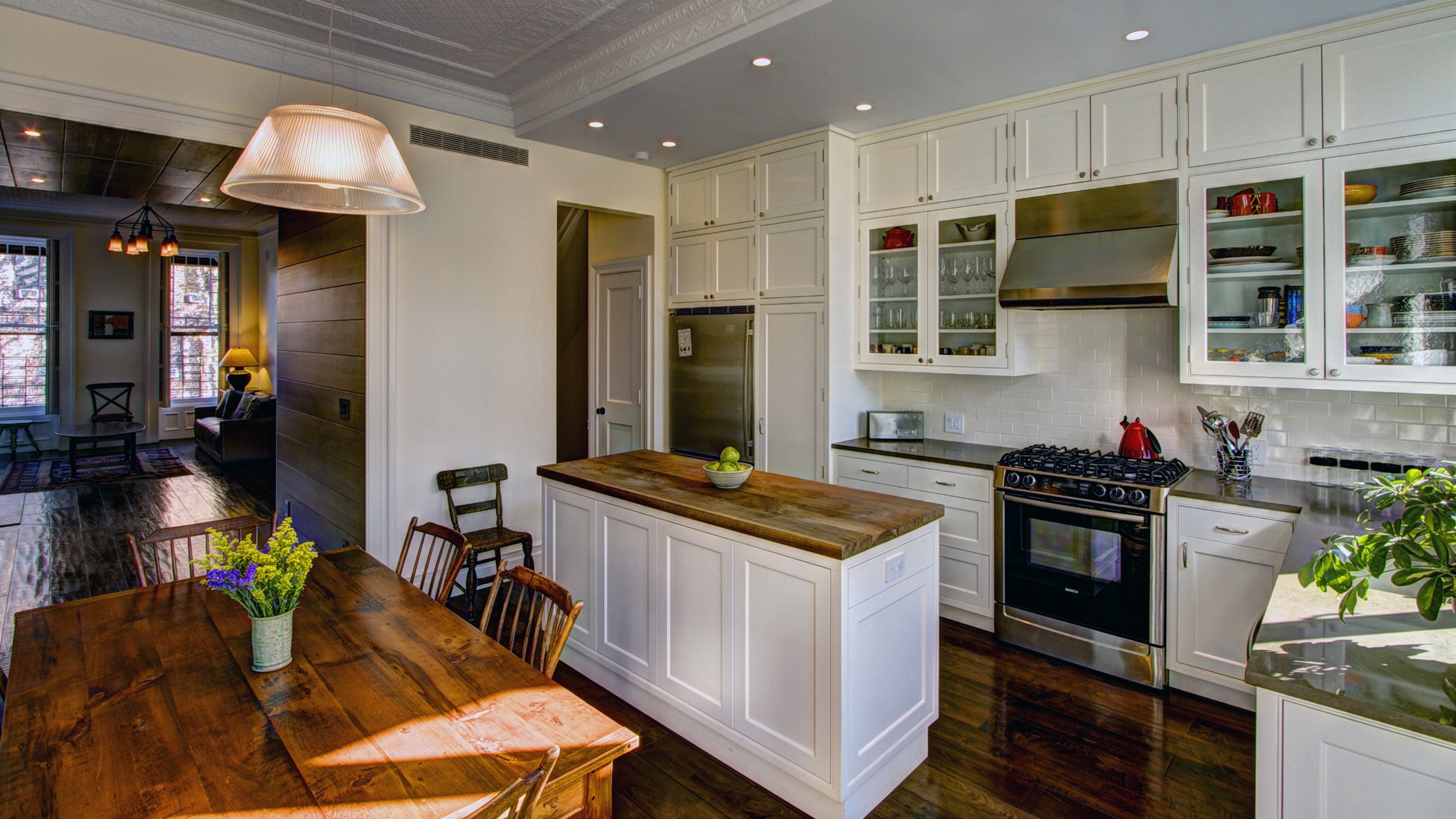 (Credits)
When designing your kitchen layout, consider what would work best for you and your family. If there's more than one chef in the house, get a long countertop like what some restaurant kitchens have. This will provide space for multiple cooking and preparation areas, so that everyone can work side by side.
#3: Use durable materials for counters
When it comes to your kitchen counters, go for something that's durable and practical. You'll want a material that won't scratch or chip easily, can withstand heat, and is easy to clean.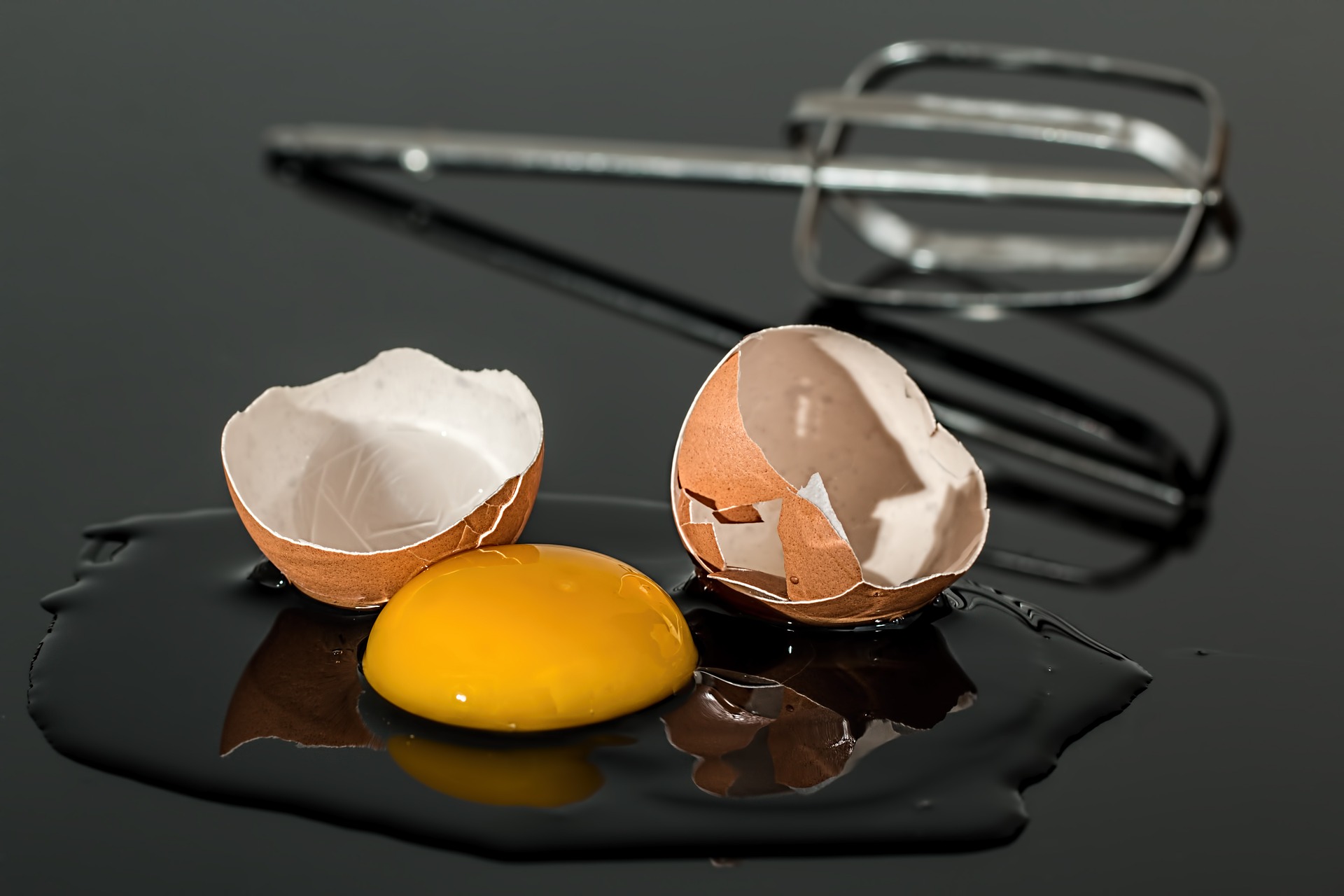 (Credits)
Many professional kitchens use stainless steel. This heroic material can easily handle hot pots and pans, allows you to knead dough without a board, and can be quickly wiped down with a cloth and some stainless steel cleaner.
Not everyone is a fan of how stainless steel looks, though, which is understandable. Don't worry, there are plenty of prettier alternatives that you can consider instead, like soapstone or quartz.
#4: Utilise an open shelving system
When cooking, you won't want to waste precious time digging through all your drawers just to find that whisk or mixing bowl that you need. Professional chefs usually store all of their dishes, bowls and utensils on open shelves, allowing them to quickly grab what they need and go.
Having open shelving makes it much easier to find things, and it's also less hassle to clean compared to deep kitchen drawers or cabinets. Also consider installing some hooks under your shelves to hang utensils like ladles and spatulas, so they'll be within easy reach while you're cooking.
#5: Install non-skid floor tiles
The kitchen is a high-traffic area in the home, so you'll want to do your best to prevent accidents by providing a safe surface for people to walk on. Nobody wants to trip and fall while they're carrying food or holding sharp objects.
(Credits)
To reduce the risk of slipping, install either non-slip floor tiles or use rubber mats and rugs for better grip when walking.
If you regularly spend long hours standing by the stove, you can also consider softer surfaces like cork or linoleum, which will help to absorb impact as you walk and cause less strain on your feet. Whatever material you choose, you'll want to make sure it's something that's stain-resistant, easy to clean, and which requires very minimal upkeep.
Need more inspiration on getting your home-styled professional kitchen in shape? Check out our article on how you can use fengshui in your kitchen to increase your wealth and 9 major advantages to HDB's open kitchen concept.
Find the home of your dreams today at Singapore's largest property portal 99.co!