If you ask any jaded tenant who's had to deal with an unpleasant landlord, a rental deposit to them feels less like a "deposit" and more like just an extra payment. The thing that we take here for granted in Singapore is that rental deposits go straight into a landlord's pocket/bank account, and most landlords don't even bother to keep that amount separate from their regular spending money.
Of course, we shouldn't paint landlords in a broad stroke because there are those who treat a rental deposit as it is written in the Tenancy Agreement (TA), and their tenants with respect. That said, with Covid-19 recession putting a tight squeeze on some landlord's cash flow, more of them might be tempted to cook up an excuse to not return the tenant's deposit upon the completion of lease/return of keys.
So here's the big question: Is it even right in the first place for landlords to be the ones holding the rental deposit, or should it go straight to a neutral third-party such as a bond authority, as is the case in Australia? Perhaps it's time for a change.
What are the problems with landlords holding rental deposits?
Not all landlords are ethical
There's no easy solution when the deposit is withheld
Landlords can take their sweet time in returning the deposit
1. Not all landlords are ethical
Some landlords are just out to keep as much of the rental deposit as they can, and have devious strategies to make it happen. If your deposit amount is $4,000, for example, these sort of landlords would probably have pre-planned to pocket say, $1,000, for made-up reasons when they sign the TA. They do this because they know most tenants won't bother pursuing this (i.e. by filing a complaint at the Small Claims Tribunal).
It's also quite easy for a landlord to conjure up various reasons to justify keeping the bond. Some will nitpick over the smallest scratches on a table leg, or claim they need to replace a whole kitchen countertop because they "see" a few stain drops. While there's an inventory list when you move in, it's very rare for the list to be so detailed as to note every current nick, scratch, and bit of dirt (for which you can be blamed later).
(Tip: We recommend the tenant taking date-stamped photos documenting every defect and imperfection and sending the landlord and agent a copy before the lease begins, but of course there's no way to spot everything, and gets harder as the size of the rented home increases.)
The point is, errant landlords know they're never going to see you again anyway, especially if you're an expat tenant. So they don't really care when gouging you for every possible dollar before you leave.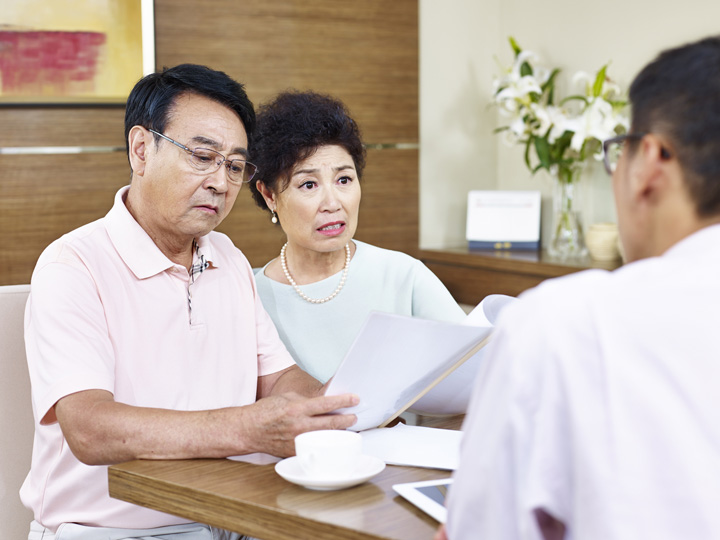 2. There's no easy solution when the deposit is withheld
Saying "go to Small Claims Tribunal" is easier said than done. The entire process can take up to a month; and if you need to leave the country soon (or have already left), you probably don't want to spare the expense of flying back or staying in a hotel multiple times, because the Tribunal will first set up a mediation session before the actual hearing.
Imagine flying in to a mediation session and the landlord refuses to show up. Yes, that happens, as the mediation is voluntary.
Going down the Small Claims route, there's also significant amounts of time spent preparing for the case and making your argument (no lawyer representation is allowed for the Tribunal, although you may seek legal help). This can get in the way of moving arrangements and induce extra stress. And if you've already moved out, you'll be unable to get extra evidence or proof you may need.
The Tribunal also states that "it may not have jurisdiction" over TA's that have a lease period of over two years, or claims over $10,000. The State Courts have a published guide that you can refer to here.
Finally, there's no guarantee that the Tribunal will rule in your favour. Even if they do, the landlord can take his own sweet time in making the repayment (see next point), or just flat out ghost you. They can refuse to return your calls or emails asking, as they know you're leaving the country soon.
[Note: All Small Claims Tribunal hearings will be adjourned during the circuit breaker lockdown period from 5 May to 1 June 2020.]
3. Landlords can take their sweet time in returning the deposit
A passively evil landlord may employ also employ delaying tactics that, in our opinion, are even worse than flat out denying you the deposit.
Such landlords may "play nice" and seek your patience for more time to return the deposit on the last day of lease. Some landlords and their agents will also tell you it's "standard procedure" to return your rental deposit after one month, which is absolute bull.

Tenants, remember to discuss the deposit return date upfront. If not on the day the lease ends, then maximum one week after. That's enough time for the landlord to do all the checks they need, even if you had rented the biggest mansion in Singapore.
The reason why some landlords employ delaying tactics is because some tenants do 'let it go' and stop asking for the return of the deposit after leaving the country. Such tenants embolden landlords.
Sometimes the deposit does make its way back to you, but weeks or even months after it was actually due. Most of the time, this happens because the landlord is waiting to get a security deposit from the next tenant (which they'll then pay back to you). And most of the time you'll have to hound them for it.
Even if you tell them that you're flying off, or need the cash for the deposit on your next accommodation, these types of landlords won't budge, giving you a "there's nothing I can do" face or reply. It's really frustrating.
It may be time to for a third party bond authority to keep rental deposits.
Perhaps it's time to require a neutral party to hold all rental deposits, such as an authority set up by the government.
In Australia, for example, most states have a board set up to hold rental bonds (as they call deposits over there). The security deposit for a rental property is held by a neutral governing body like the Residential Tenancies Bond Authority (RBTA) in the state of Victoria, and promptly refunded at the end of the lease (with any landlord deductions subject to independent assessment and approval). Because a third party is managing the deposit, the landlord won't be able to simply run off with the deposit even if he/she wanted to.
At the end of the lease, if a tenant and landlord agree, the bond authority will release the money as required (i.e. back to the tenant, with any deductions claimed by the landlord). If they two disagree, a dispute resolution mechanic is already spelled out in the terms of the bond (which saves a lot of time in taking the case to the relevant tribunals).
In the United Kingdom, the requirement is for the security deposit to be held in an escrow account (a sort of bank account that will only pay out the money under a specific set of circumstances) as part of an government-mandata Tenancy deposit protection scheme. This ensures that the money doesn't go directly into the landlord's pocket, but is still put up as a security.
At the end of the lease, the money goes from the escrow account back to the tenant (minus any deductions, that are paid to the landlord's account).
Some of these systems can also help a tenant's cash flow. For example, some bond authorities guarantee the security for the landlord first even the tenant hasn't paid the full amount. The tenant can then pay the bond authority in instalments (often with some interest) until the required deposit amount is met. This allows tenants to start renting even if they don't have the full security deposit upfront, something that might be necessary for larger properties of higher value.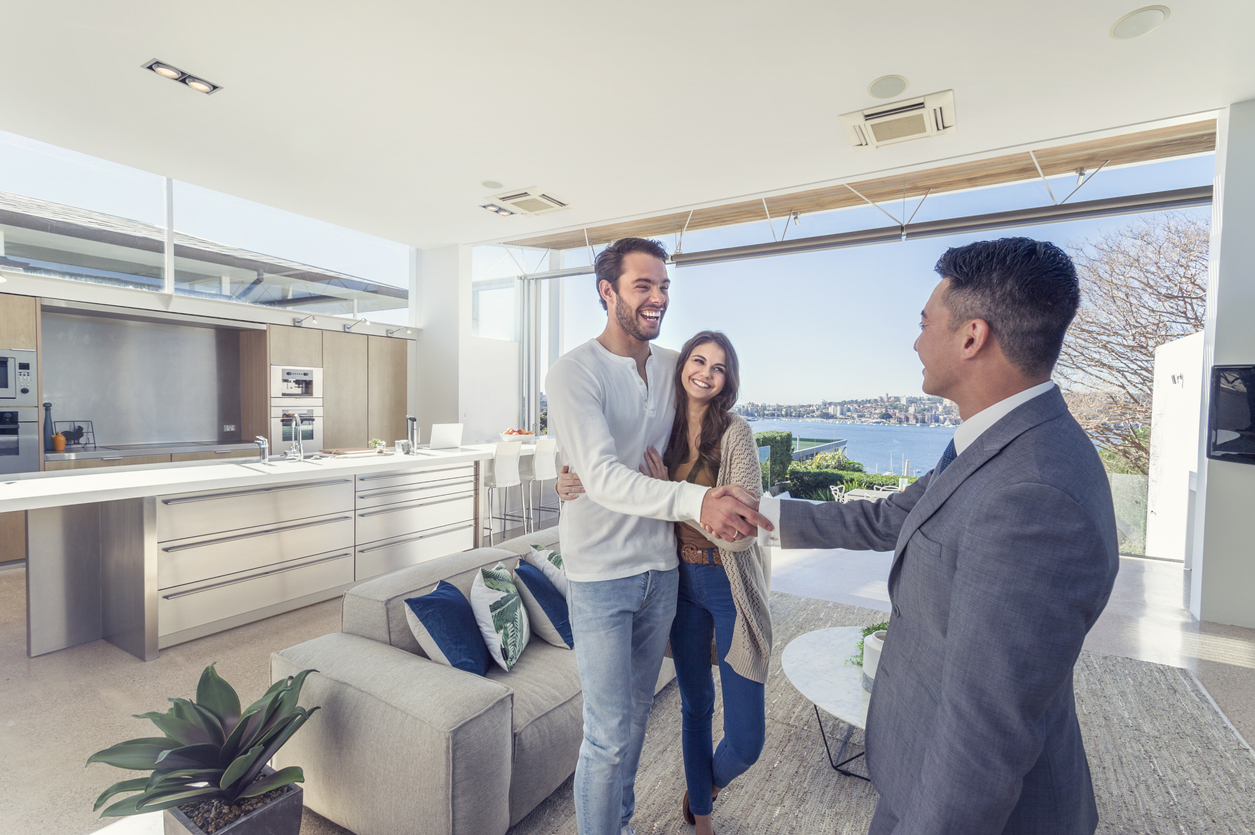 Having a neutral bond authority would generally be a win-win situation for both sides, not just for the tenant.
If you think that this article was set up to advocate a bond authority AGAINST landlords, then you couldn't be more wrong.
Sure, having a third party would help put an end to situations where landlords unfairly withhold the money, which is an tempting proposition during a recession as replacing departing tenants may be tough, so the deposit is a nice buffer…
Yet at the same time, a bond authority will also help landlords. For example, if a tenant can pay the required security deposit in instalments to a bond authority (but you're still guaranteed the full security), landlords could find their property easier to rent out.
With installments, landlords might also be able to quote a higher deposit, if necessary, to execute refurbishment works and further insure the property.
Also, there's an added layer of "screening", in that the bond authority needs to make sure the tenant is legitimate as well; so the landlord is less likely to be saddled with a tenant with a track record of defaults.
A bond authority will also go a long way in rebuilding tenants' trust and faith towards landlords in general.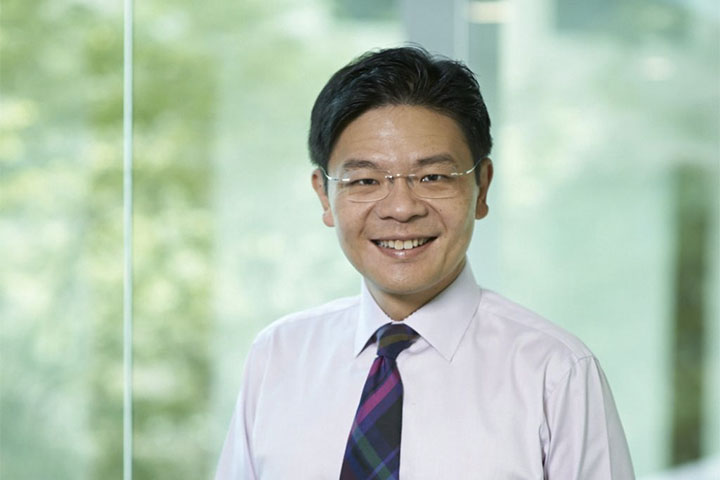 But there are obstacles to implement such a system in Singapore, even if it sounds good.
Yes, a bond authority could be a win-win solution, but some effort is needed to get the government's buy-in to implement this in landlord-friendly Singapore.
Over here, the general rule is to keep things loose and flexible, and just rely on the Tenancy Agreement. Also, 90% Singaporeans also own their homes, unlike in Australia (65%), and so a bond authority for residential property alone might not make financial sense for the organisation running it.
In 2018, a company called Sing-Guarantee was set up to hold tenant deposits in an escrow account authorised by the Monetary Authority of Singapore (MAS), while value-added services such as "professional move-in/move-out inspection checks" and "complimentary home accidental damage protection". However, according to the company, services have ceased due to Covid-19.
For reliability's sake, a government-run bond authority might still be the best path forward for Singapore. Sure, it will be a while before we can accept a third-party in rental negotiations as our new norm, but it's a first-world norm that our country should seriously consider.
Do you agree that rental deposits should be held by a third-party? Voice your thoughts in the comments below!
If you liked our article, 99.co recommends Renting in Singapore: 5 reasons why landlords reject tenants and 5 types of crazy landlords renters will encounter in Singapore
Looking for a property? Find the home of your dreams today on Singapore's largest property portal 99.co! You can also access a wide range of tools to calculate your down payments and loan repayments, to make an informed purchase.