When thinking about where they'd like to live, people automatically start thinking of neighbourhoods and their defining characteristics. For instance, a nature-lover might want to seek a hideout in the tranquil and idyllic Bukit Batok. Someone who works in the CBD, on the other hand, and can't spare much time to commute back and forth might prefer to stay within the business district itself. While bonus rental features are a boon, the idea of them may not come to the mind of renters immediately.
How about using a radically different approach, and looking at your potential rental options in terms of the lifestyle that the rental unit will offer you? Our team at 99.co has analysed all the listings created on our site from January to June 2017, and crunched the numbers to come up with the most pet, wifi, and cooking friendly developments that you can find in Singapore. Here are the results!
Rental feature #1: pet-friendly developments
If you have a pet that you can't live without, it naturally follows that you'll be looking for a rental unit in which your pet will be welcome. In order to determine which places in Singapore are the most pet-friendly, we looked at the number of listings (within each development!) which stated that pets were allowed. Topping our list of pet-friendly places is The Scotts Tower, a high-end condominium located at Scotts Road. With a whopping 65 out of 100 listings being pet-friendly, The Scotts Tower is the ideal place for pet lovers looking to rent.
The Scotts Tower aside, here are the 9 other developments which are highly pet-friendly: The Sound, The Sail @ Marina Bay, Nouvel 18, Leonie Condotell, Hullet Court, Orchard Scotts, The Clift, J Gateway, and Keat Hong Pride
Rental feature #2: cooking-friendly developments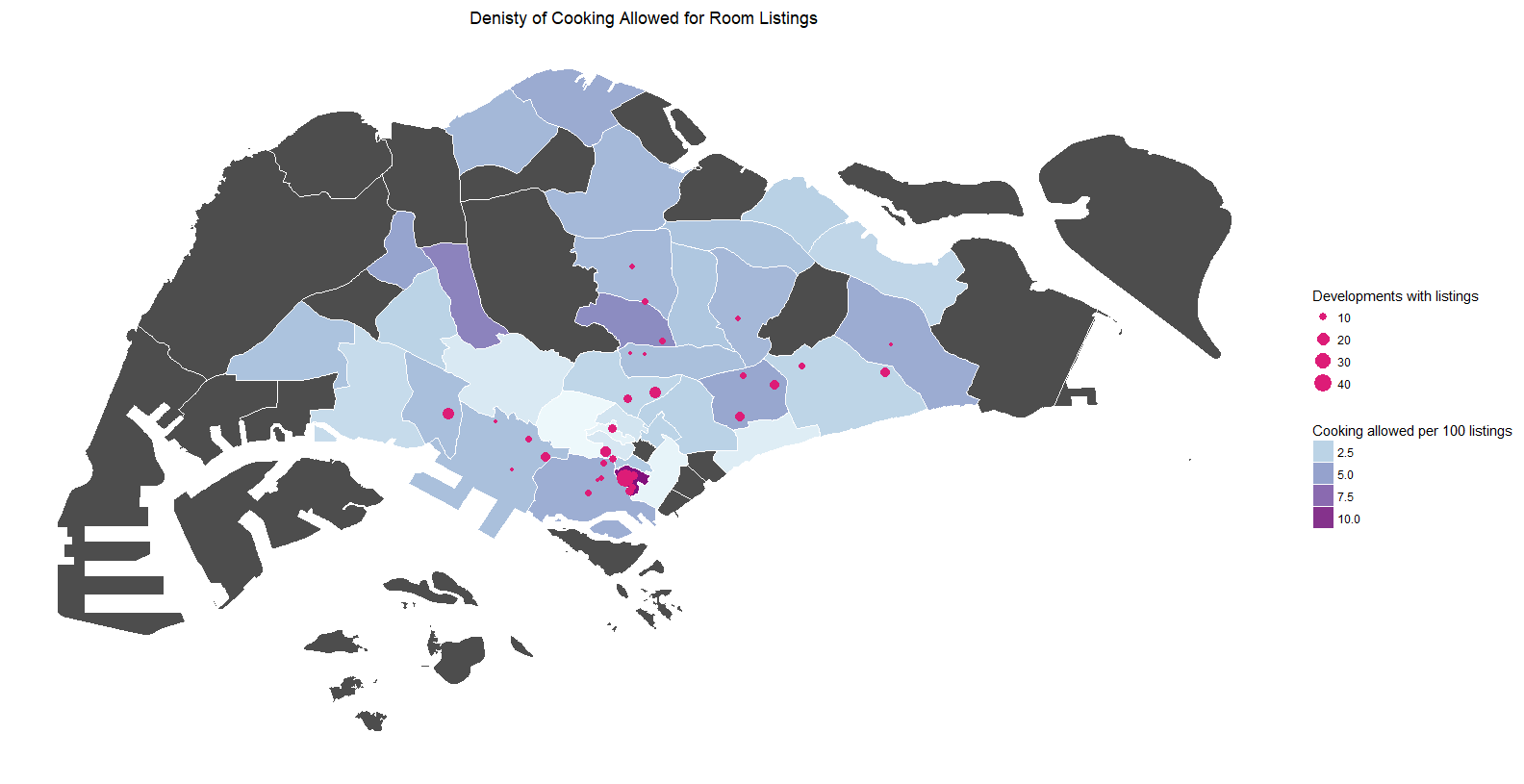 If you cook on a regular basis, then you're something of a rare breed. Regardless of whether you want to blame it on the increasing workload that people nowadays face, or the ease at which you can get cheap and good takeout, people are increasingly choosing not to cook.
In the newer condominiums, many developers are making kitchens smaller, and allocating the extra space to living rooms or bedrooms instead. And when it comes to landlords renting their homes out, many are banning cooking, either because their kitchens aren't well-equipped enough, or they simply don't want to deal with the mess.
That having been said, there are still developments in Singapore in which you're welcome to cook your heart out. At the top of our list, with 40 listings out of 100 specifying that the tenant is allowed to cook, is Pearl Bank Apartments, a condominium located near Outram Park MRT Station.
Apart from Pearl Bank Apartments, other cooking-friendly developments that you might want to consider include: Ava Towers, Clementi Heights, Tiara, Cassia View, D'Manor, Kampong Ubi View, Queens, Gilstead Mansion, and Kimsia Court.
Rental feature #3: units most likely to come with wifi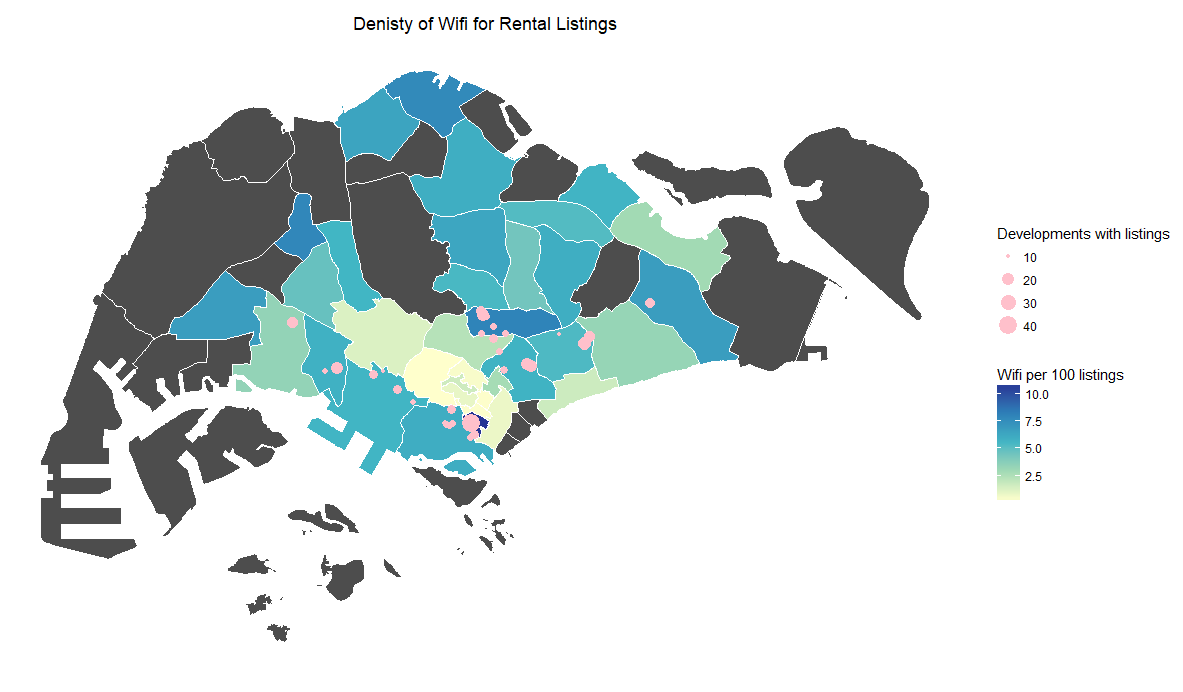 And finally, here's an amenity that none of us can live without: the all-important Wifi.
If we were living in a utopian world, all apartments (regardless of whether they're BTO flats or condominium units) would come with Wifi pre-installed. Sure, it's possible to get your own Wifi installed if your landlord doesn't provide it, but for those of you who can't be bothered to go to all that hassle, we've got your back. According to our data, the most wifi friendly development in Singapore is, again, Pearl Bank Apartments – with 41 listings out of 100 stating that wifi is included in the lease.
Other places where units are likely to come with wifi are: Kampong Ubi View, Boon Keng Ville, Toa Payoh View, Clementi Heights, Kallang Heights, Jurong East View, Kampong Ubi, Greenville, Tampines Polyview, and Toa Payoh North.
We hope this article has been instrumental in helping you narrow down your list of choices when it comes to renting. Before you sign on the dotted line, make sure you cover all your bases, and consider purchasing renters' insurance. Also be sure to be equipped with our rental viewing checklist for the savvy tenant; finally, here's a decluttering guide to help you move. You're welcome!
Check out other rental related articles here: Here's why renting in Singapore isn't as expensive as you think and Revised occupancy cap for renting out HDB flats to take effect May 2018
Find the rental home of your dreams today at Singapore's largest property portal 99.co!