The steps to finding a suitable place to rent is not drastically different from buying a property. Price, location and size are still key considerations that influence your final decision on where to stay.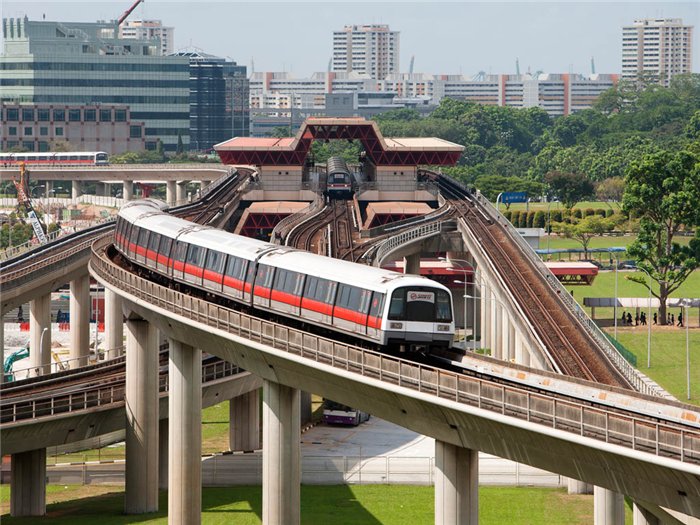 We recently wrote on how prices in the rental market are still correcting downwards in the first quarter of 2016. a pattern that will continue till the end of the year. That is good news for renters, but we asked ourselves how can renters take advantage of the current market conditions while making the search experience much simpler? After all, looking through more than hundreds of units for rent is a tedious process.
The solution and what's it good for
What resulted from our intense brainstorming sessions is the creation of our 99.co MRT rental map. All you've got to do is hover over the MRT/LRT station to reveal the average monthly rental price of properties up to 2km away. You can also choose the number of bedrooms you need and the figures will automatically update themselves according to your selection. If you have sufficiently decided on your location, number of bedrooms and the distance from the MRT line, simply click on the station button to access all the rental listings that match your criteria.
Apart from just doing a quick comparison of rental rates, we have also made several startling discoveries:
Most expensive places to rent are Orchard and Marina, the cheapest are in the north-west
Naturally, heavyweights such as Orchard and Marina Bay are the top contenders for most expensive property to rent, but there is also a surprising underdog in the race:
1 bedroom condo unit around Orchard MRT, average of $4,300

2 bedroom condo unit around Marina Bay and Bayfront MRT, average of $6,500

3 bedroom condo unit around Marina South Pier MRT, average $9,350

4 bedroom condo unit around Telok Blangah MRT, average $11,000
Without a doubt, it is interesting that Telok Blangah ranks above the rest for 4-bedroom condos. This is mainly due its proximity to Reflections at Keppel Bay and Caribbean at Keppel Bay. Apartments here can be rented out for as much as a whopping $18,000 a month!
On the flipside, areas which have the lowest rents are located on the outskirts, mainly situated in the north-western parts of the island such as Woodlands and Marsiling.
1 bedroom condo units, around Marsiling, Woodlands and Admiralty MRTs, average of $1,700

2 bedroom condo flats, around Marsiling and Woodlands MRT, average of $2,150

3 bedroom condo flat, around Bangkit LRT, average $2,500

4 bedroom condo flat, around Ten Mile and Phoenix LRT, average $3,000
     2.  MRT interchanges have little effect on rents
If connectivity is everything, then prices of properties closer to MRT interchanges (characterised as stations with two or more MRT lines running through it) should be higher than normal stations. After all, more choices to get to the CBD can potentially reduce travel time.
However, upon examining the data, this theory is not consistent. In fact, it only applies to properties close to stations where the Circle Line (yellow) and East-West Line (green) intersect across all property sizes – namely, Buona Vista and Paya Lebar interchanges. Renters looking to stay in condo units nearest to these stations (up to 0.5km away) will have to be prepared to fork out a rent premium of 20 percent compared to others found further out (1 – 2km away).
Examining Buona Vista in detail, we see:
A 3 bedroom condo 0.5km from the MRT = average of $7,000, 27 percent more than a similar unit located 1km away and 30 percent compared to one 2km away

When comparing the same 3 bedroom condo 0.5km from single line MRT stations located one stop away, rent prices are higher by 27 percent (Dover MRT), 17 percent (Holland Village) and 40 percent (Commonwealth) respectively
One reason to explain this phenomenon has to do with the developments around the area instead of the interchange itself. The difficulty in assessing the precise effect of MRT interchanges on rents can be attributed in large part to the fact that prices are a function of so many different variables. Buona Vista is close to one-north, a business park hosting a cluster of world-class research facilities and Paya Lebar is slated to be re-developed into a future business hub – factors which could have played a bigger role in determining renter interest in the area.
         3. Move to Kallang/Aljunied and save up to $1,250 monthly
So with all this information, how can renters get the best value for their money? Intuitively, we all know that renting a 3 bedroom condo closer to town say, Newton, is pricier than similar properties in areas further away, such as in Admiralty. However, things get a little trickier if you want to compare rents between districts that are close to each other, or how much prices will differ the further a property's distance from MRT stations.   
The thing is that rent prices between two stations may differ considerably. MRT stations are typically 2-5 mins apart from each other, but this can translate into up to $1,100 – $1,500 in savings per month. For example, the price of a 3 bedroom condo 0.5km from Hougang MRT is $3000, while the prices around Kovan, just one stop away average out to $3,500. If you were in the market for a place in these surroundings you can save $500 by moving just one station away (or another 2 minutes away from the Centre).
Similarly, when you glance over at the stations of Buangkok, in the more northern point of the North East Line and Punggol, the average prices for a 3 bedroom condo 2km from both MRTs are $2800. If one of your main objectives in the search for a new home is to live closer to town, then it makes little sense to go for Punggol when Buangkok is both closer and equally priced.
So, the best place to rent which has a good combination of location to the CBD and distance to MRT? We say it has to be 3 bedroom units, 2km from Kallang or Aljunied MRT at $3,200 – $3,300. Properties in both these locations are relatively close to town (they are just 10 mins by train) and rents are significantly lower compared to condos around Lavender MRT.
Other suggested locations:
2 bedroom units, 1km from Toa Payoh MRT are $100, $150 and $1,100 less compared to similar properties of equal distance from Braddell, Bishan and Novena MRTs respectively

3 bedroom units, 1km from Potong Pasir MRT are $100 and $300 less compared to similar properties of equal distance from Woodleigh/Serangoon and Boon Keng MRTs respectively

1 bedroom units, 1.5km from Queenstown MRT are $100, $350 and $200 less compared to similar properties of equal distance from Redhill, Commonwealth and Tiong Bahru MRTs respectively
Try out our 99.co MRT rental map now!
Check out other rental related articles here: 10 practical hacks for the Singaporean landlord and Renters now enjoy cheap rental prices in Singapore – here's why
Find the rental home of your dreams today at Singapore's largest property portal 99.co!