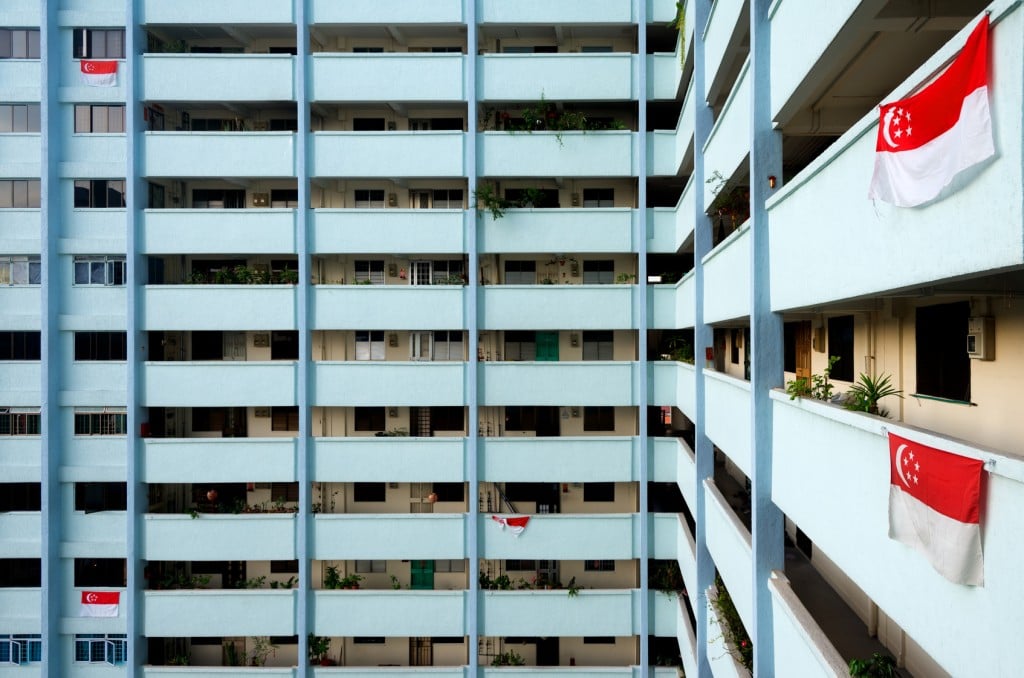 Resale flats have been growing in popularity of late. A key example would be the resale flat that sold for $955,000 in Toa Payoh in 2015, even in the midst of a falling property market. And in January this year, TODAY reported that resale flat prices have begun to climb for the first time in 2.5 years. But why? Why are the old, paint-peeled, hunks of concrete still preferable to their newer, condo-like counterparts?
Resale flats have significant advantages over newer counterparts such as HDB flats
On the surface, you would imagine a newer flat is better. It has a longer lease, it looks more like a contemporary condo, and you are less likely to have a neighbour whose world views predate the Second World War.
But you have to understand that, in Singapore's unique property market, "new" doesn't make up for more critical advantages:
Resale flats are the main option for Permanent Residents (PRs)

Location, location, location

The Cash Over Valuation (COV) factor is back under control

Most home buyers don't like under-development properties

Size and convenience
1. Resale flats are the main option for PRs
PRs cannot buy BTO flats, so they have to pick between private property, resale flats, and renting. Since not all PRs have Scrooge McDuck levels of money (you're thinking of expatriates there), a $2 million condo is often out of the question.
Renting also makes no financial sense – not only will it cost more (the landlord will of course charge rental above the mortgage), they will not be able to leave property to their children.
This pretty much funnels most PRs into the resale flat market – it's one of the main reasons why resale would recover quicker than private properties. Add the fact that many Singaporeans also prefer resale (see below), and you'll understand why this segment wins out over BTOs (build-to-over) flats.
2. Location, location, location
The cardinal rule of property is that location trumps everything. An old, run down building less than five minutes from Dhoby Ghaut is still going to be worth more than the shiniest new development in Punggol.
Singaporeans have exacting preferences when it comes to where they stay (ask someone on the east end to stay in the west, and watch the look of horror on their face.) Most Singaporeans are fond of mature (developed) estates, such as Queenstown or Marine Parade. We want quick access to specific malls, hawker centres, and train stations.
Most BTO (build-to-over) flats are not built in mature estates. They're on the outskirts of town, where the area will take many years to build up.
Now if you're going to take a loan that you will be repaying for most of your life, chances are you will pay the premium and get exactly what you want. That's a flat in a thriving central location, not somewhere out in the sticks.  Again a good point where resale flats gains an edge over BTO HDB flats,
3. The Cash Over Valuation (COV) factor is back under control
The main barrier to resale flats, before new regulations in 2014, was the COV. The is the price over the actual valuation (most resale flats are sold for more than their market valuation.)
Before 2014, COV prices went out of control, resulting in resale flat prices that in some cases topped $1 million.  In 2011 the median COV was $36,000, which had to be paid in cash (COV is not covered by the property loan). This caused many to back away from the resale market.
As of 2014 however, new regulations require that the COV not be revealed. The flat price is negotiated first, and once agreed upon the COV is made known. By mid-2014, COV prices had also fallen dramatically, in some cases reaching $0.
In 2016's weak property market, it will be the most desperate sellers who are still eager to offload their flat. This suggests COV prices, once such a strong deterrence to resale flat purchases, may become a non-factor. So, again HDB flats falls behind resale flats.
4. Most home buyers don't like under-development properties
BTO flats are picked out of a catalogue and show rooms, and take about two to three years to complete. There are two problems here.
First, after the problems with DBSS flats like Trivellis, Singaporean home owners have become nervous about under-development properties. You don't know what the finished product will look like; and as it's the biggest purchase of your life, it's not uncommon to prefer a finished product.
With a resale flat, you can walk around in it, see what the neighbours are like, check the traffic noise, etc. What you see is what you get. With BTO flats, your main analytical tool is positive thinking.
The second problem is that newly married couples might not want to wait two to three years for a place of their own. In the meantime, that means renting (a waste of money), or living with the in-laws (a waste of sanity.) If you buy a resale flat, the keys can be in your hands in as little as three months.
This is an ongoing advantage that resale flats will always have. And now that their COV prices are also lower (see point 3), they have a huge edge over BTO HDB counterparts.
5. Size and convenience
Most BTO flats are smaller than their resale counterparts. This varies based on which flats you compare, but in particular, five room BTOs are much smaller than five room resale flats. The largest flats tend to be the older ones that don't have multi-storey carparks.
For more details on larger resale units, browse the available listings on 99.co. It's free, and we can put you in touch with agents who have more details.
Resale flats may also have features that newer flats don't have, such as balconies. The most critical of these is the garbage chute – in older resale flats, there is a garbage chute right in the kitchen. With new BTO flats, residents have to carry the garbage to a common dumping area. This is big deal to some residents, especially those who are not mobile (e.g. senior citizens or the handicapped.)
Most of these concerns are secondary to the simple issue of location (see point 2.) But all things being equal, many Singaporeans will pick the option that gives them more space.
Ultimately, the recent surge in resale prices reflects the suspicion that Singaporeans still care more about the traditional factors such as location, size and convenience, rather than about the benefits of having a new, revamped, condo-like BTO flat. So, now we hope you are able to understand the benefits of resale flats over BTO (build-to-over) HDB (housing board development) flats.