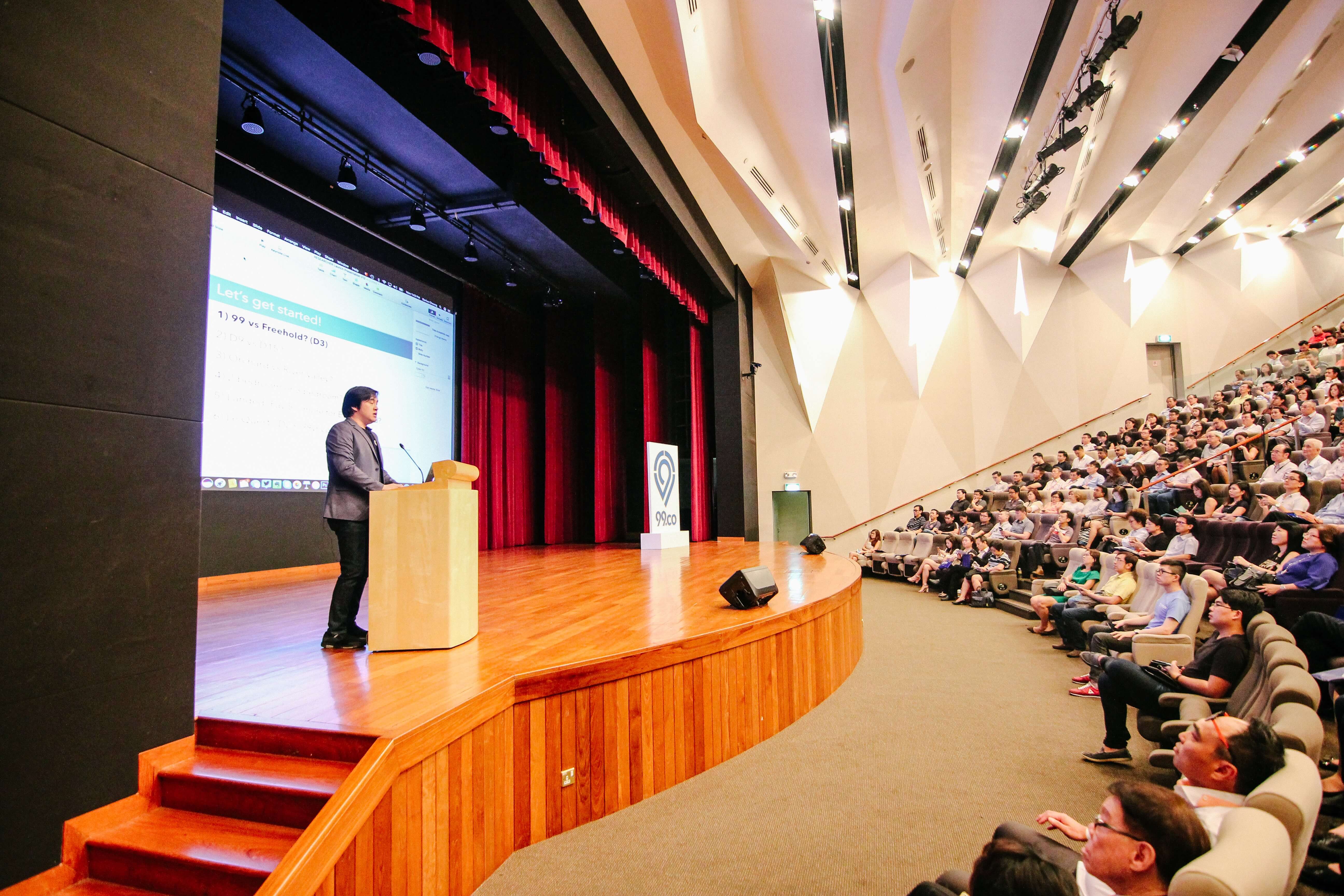 Over 500 real estate agents packed the venue at HDB Auditorium on 17 July 2017 as 99.co unveiled the Researcher, our latest add-on tool for 99.co Premium Agents.
What is the Researcher?
Developed with real estate agents in mind, the Researcher is a map-based real estate comparative analytics tool aimed to empower agents with data-backed persuasions. Armed with Researcher, real estate agents can now compare data across neighbourhoods, districts and developments, and build fully customisable reports they can present to clients – lending an edge and greater clarity to the decision making process.
With its user-friendly and intuitive interface, the Researcher saves real estate agents precious time from doing arduous property research; time which is better spent following up on leads and closing more deals.
How technology works hand-in-hand with real estate agents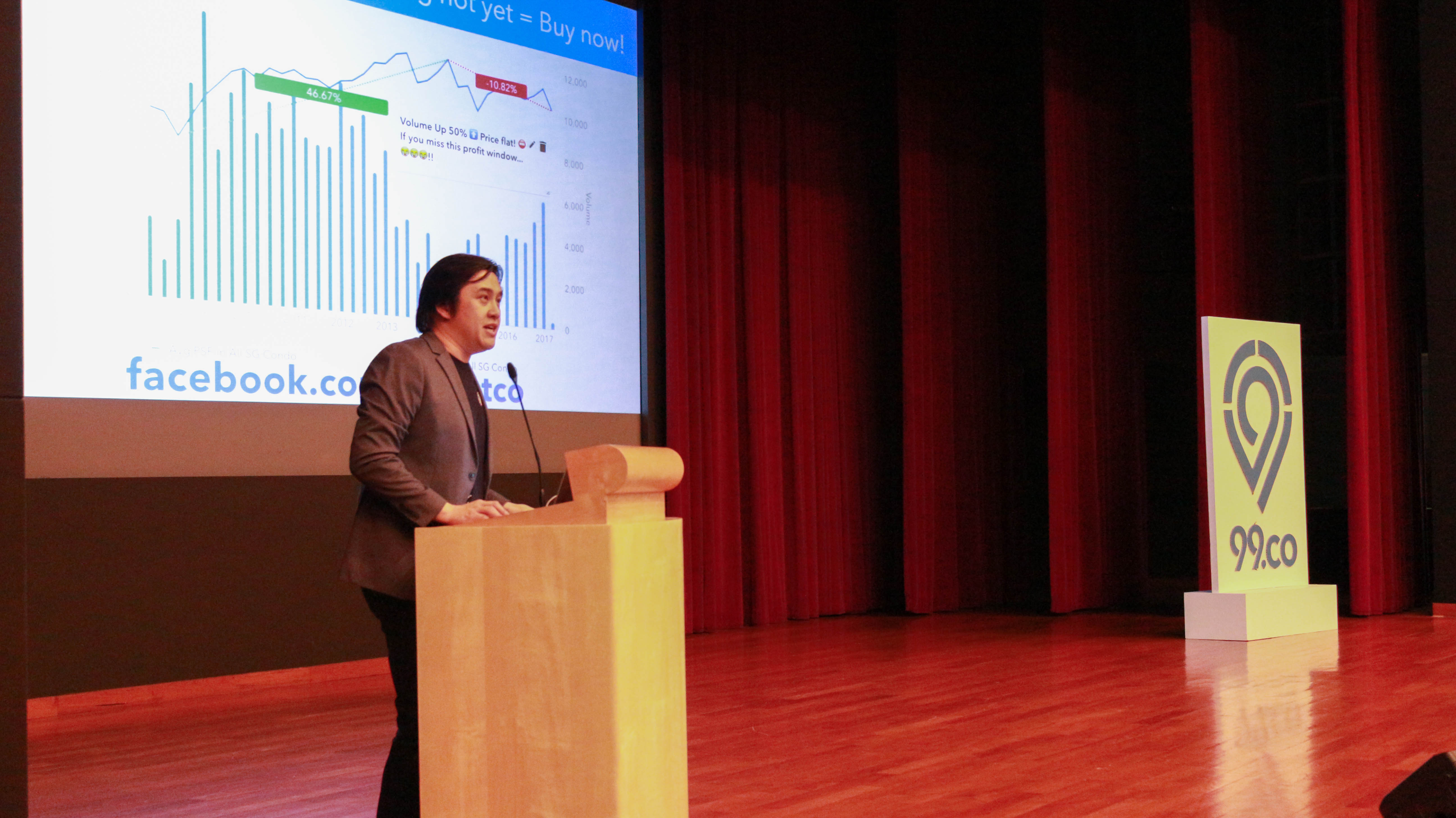 Speaking to a rapt audience, Darius Cheung, CEO of 99.co displayed the analytic prowess of Researcher using a few property case studies.
He said, "Real estate agents will not be replaced by technology – the cost of a mistake in a property transaction is too high and agents are there to make sure that that does not happen. 99.co believes in supporting real estate agents' in their work by rolling out world-class tools like Researcher to further build trust and loyalty between agents and their clients. Data can offer powerful insights that encourage property investors and buyers to cross the line and take the necessary action by way of analysing past and present market trends."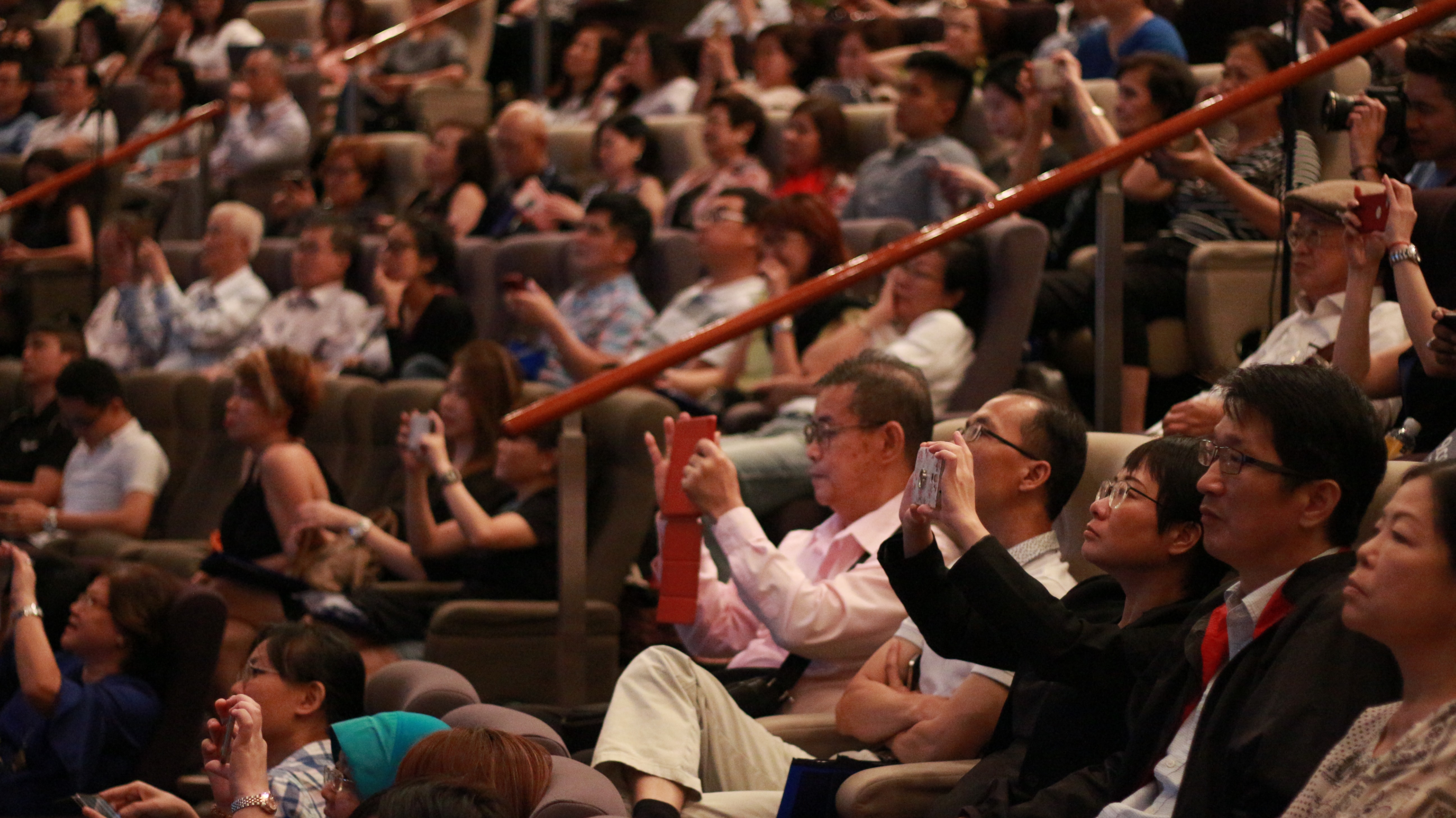 Real estate agents who attended the session were inspired by how Researcher can value add to their presentations by comparing historical price and volume trends across developments, districts and project types. Also, easy-to-compare volume bar charts are fully customisable to display as many (or as few) parameters agents would like to include in their presentations to clients.
"I found the 'live' case studies Darius demonstrated using Researcher very useful. I'm already a 99.co premium agent so I was able to log into my account and try out Researcher during tea break. It was easy generating searches for the projects I am currently involved. Data pretty much speaks for themselves and I think my customers are going to be happy with the information I can now present to them," Alan Leong, a participant, shared.
Researcher is now available to all 99.co Premium Agents. Sign up for your premium account here!