If you've got the resources, Robertson Quay and the nearby Great World City area are two ideal places to live. For both places, we love their proximity to the Singapore River, where you can find great restaurants, pubs, and cafes serving just about any cuisine you can think of. From an eclectic gastro-bar that's adorned with chandeliers and lava lamps to an authentic Italian restaurant which is a long-time favourite amongst locals and expats alike, there's truly something for everyone at these hotspots.
Dining options around Robertson Quay and Great World City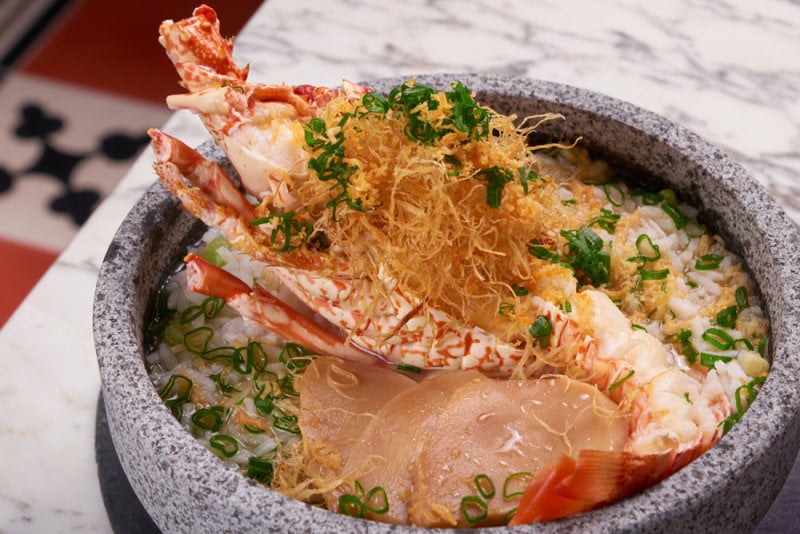 Beast and Butterflies
When you first step into Beast and Butterflies, you won't know where to look. There's an installation of 40 tablets, all playing videos at the same time. There's a 13m-long bar, with a countertop that's made up of – get this – TV screens. There's a row of chandeliers lined up on the ceiling, and circling it are video projections. It's obvious that the design aesthetic is "go big or go home", and to give credit where it's due, it does work in their favour.
Food-wise, one of the bestsellers is the Lobster Porridge ($35), a Teochew style rice porridge in crab broth. Along with your porridge, you'll get half a lobster, a few slices of abalone, and shreds of dried scallop – pretty generous portions, we'd say. If you prefer something more westernised, the Chicken & Chorizo ($25) also comes with raving reviews. The chicken breast is done sous-vide style, so it's tender and succulent instead of being dry and stringy. The scallion oil adds a wonderful and appetite-whetting aroma to the dish as well.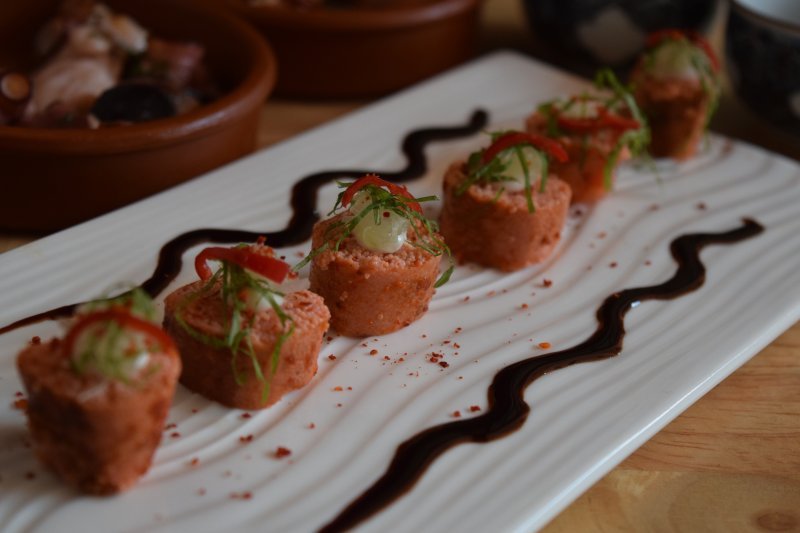 Teppan Bar Q
Teppan Bar Q isn't any old teppanyaki restaurant – they specialize in Japanese-Spanish fusion Teppanyaki food that we'll wager you haven't tried before. If you've got a date who's a huge foodie and loves experimental food, you'll definitely score points by bringing him/her to this place. Snuggle up around their cozy 20-seater teppanyaki counter, where you'll be able to watch the chefs in action!
Teppan Bar Q does amazing tapas, such as the Roasted Hakata Mentai ($12), which is marinated roe of Pollock and Cod air-flown in from Hakata, Japan. Don't judge this dish for its small portions – each bite-sized nuggets packs a punch with the deliciously umami roe flavour, as well as the chilli flakes which are sprinkled on top. Other strong contenders include the Octopus Galician Style ($13), which is extremely well-seasoned, the Foie Gras with Daikon ($26.80), which is creamy and melt-in-your-mouth.
Mondo Mio
Mondo Mio might not quite be a household name in Singapore, but it's been on our sunny shores for 11 years and counting. The restaurant specializes in Southern Italy cuisine, and takes pride in their 100% homemade pastas and sauces that they whip up in their kitchen.
We'd recommend coming in a group so that you can order a bit of everything to share. First off, get the Pizza Speciale Mondo Mio ($23), which is their signature thin-crust pizza topped with mozzarella cheese, mushroom, parma ham and a runny egg on top. These are simple but classic flavours that make up an outstanding dish. Next on the list is the Pasta Mondo Mio ($25), their signature pasta which comes with porcini, minced beef, fresh cream and Pecorino cheese. This is a masterful dish that is rich and decadent dish, without being overly satiating. If you're in the mood for something meaty, don't miss out on the Filetto di Manzo ($42), which is a 250g charcoal grilled beef tenderloin with Chianti red wine sauce. Seared to perfection and carrying a hint of smokiness, this is one of those steaks that is truly unforgettable.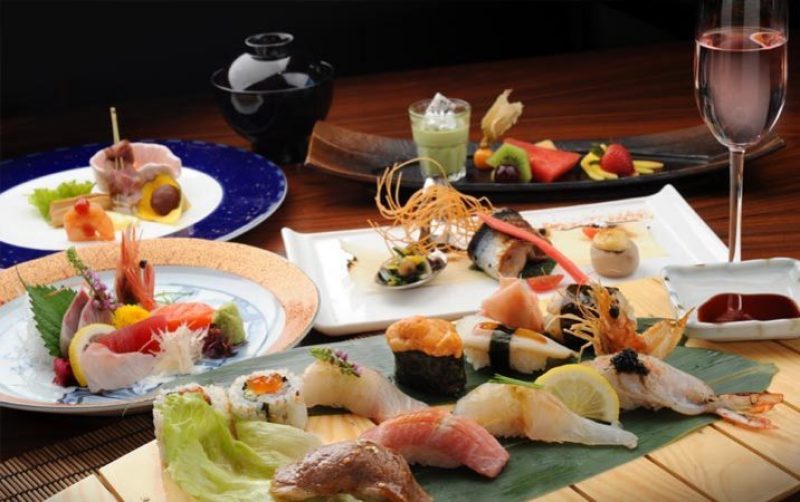 Kuriya Dining
Fine-dining restaurant Kuriya Dining, which is located at Great World City, is one of those places that we'd gladly splurge on when we get our paycheck at each month's end. This is a swanky place that serves up quality Japanese cuisine using only the freshest ingredients – offering new set meals and ala carte items on a monthly basis, so diners can return again and again without tiring of the menu!
New in this July: the Grilled Rolled Tilefish with Asparagus, Fried Pike Eel Coated with Rice Crackers and Fried Squid Mouths ($28), the Simmered Tofu Stuffed with Fish Paste and Vegetables, with Braised Thinly Sliced Wagyu Beef ($26), and the Japanese Wagyu Beef in Egg ($35). All these dishes are divine, but you can't go wrong with the last dish – it's a savoury, umami concoction that will fill your stomach and warm your soul.
Fallen in love with Robertson Quay and Great World City, and the myriad of great F&B options around the area? Check out the following condominiums around the area!
Residential options around Robertson Quay and Great World City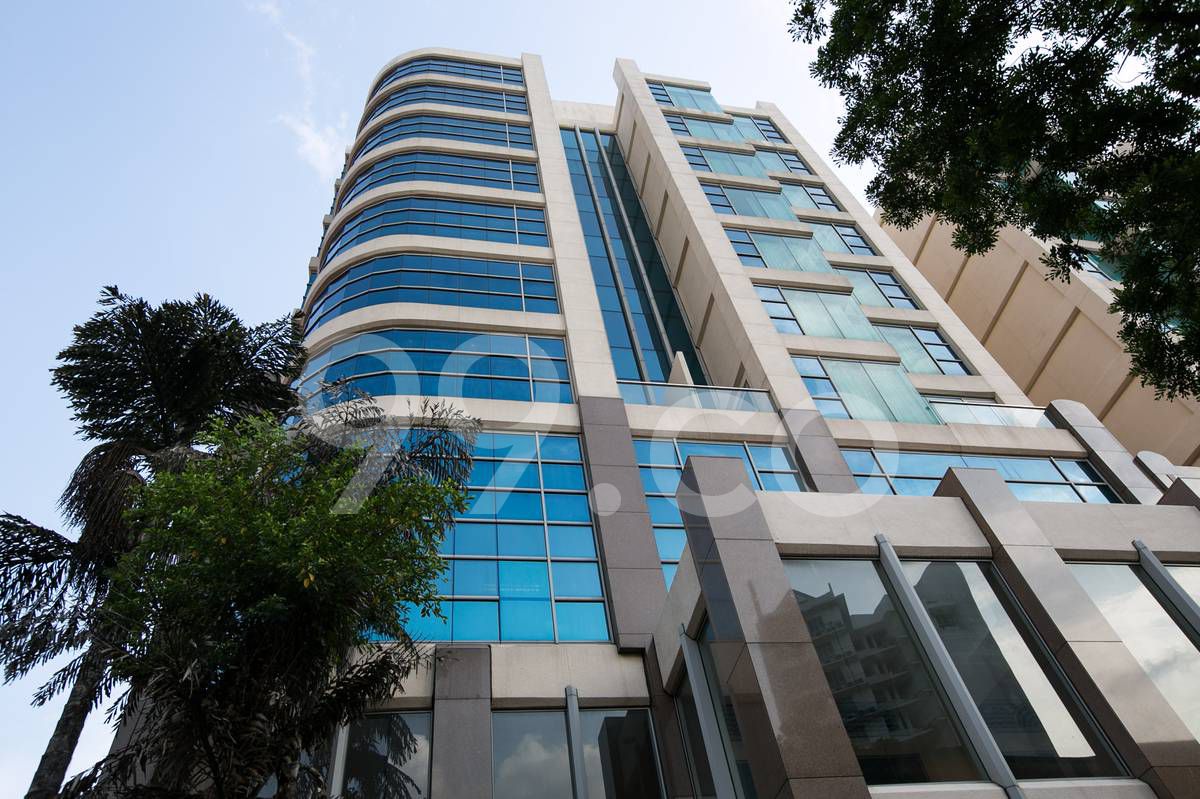 Average rental price: $3.70 psf, average selling price: $1,807.2 psf
This freehold condominium comprises of just 70 units across 10 floors. On foot, it only takes 12 minutes to reach Chinatown MRT, and 13 minutes walk to reach Clarke Quay MRT. River Valley Primary School and Outram Secondary School are also located nearby.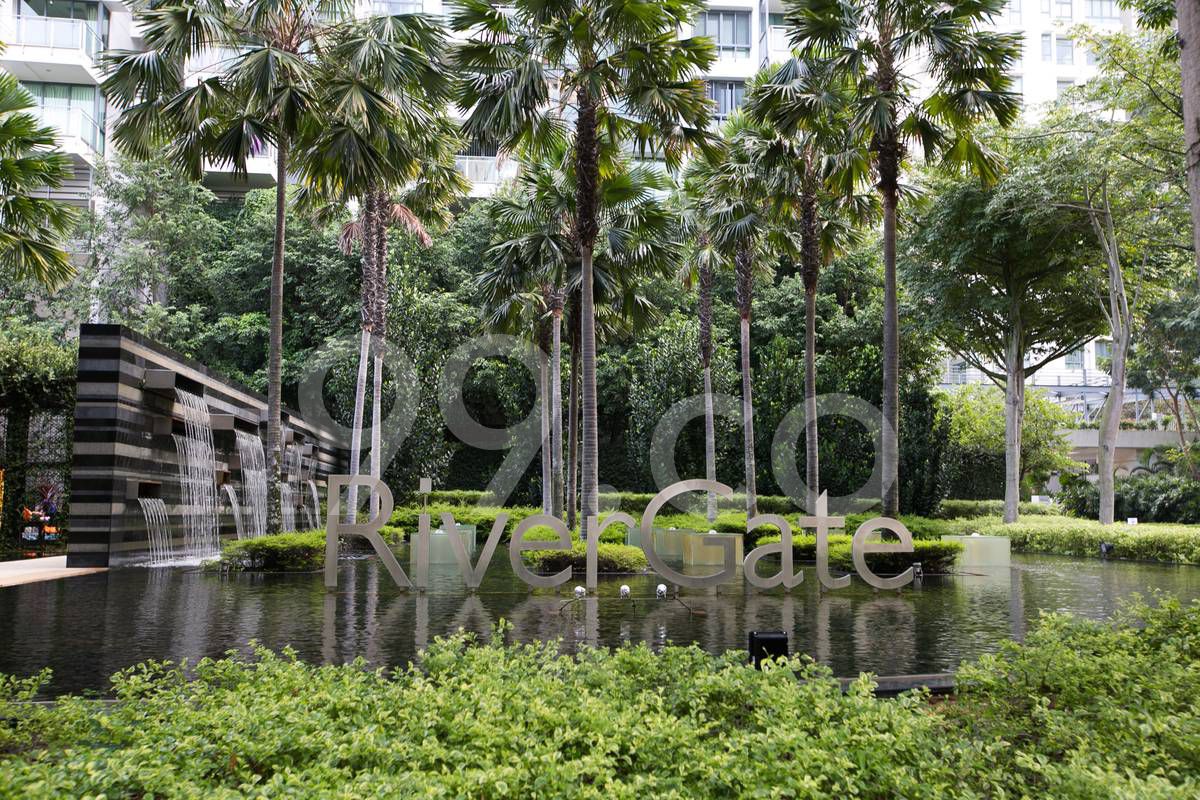 Average rental price: $4.40 psf, average selling price: $1,957.9 psf
RiverGate condominium lays claims to being the first residential project in Singapore to be accorded landmark status by the Urban Redevelopment Authority (URA). Other than its cutting-edge architectural design which features verdant multi-storey sky gardens, the majority of its units are afforded with spectacular views of the Singapore River.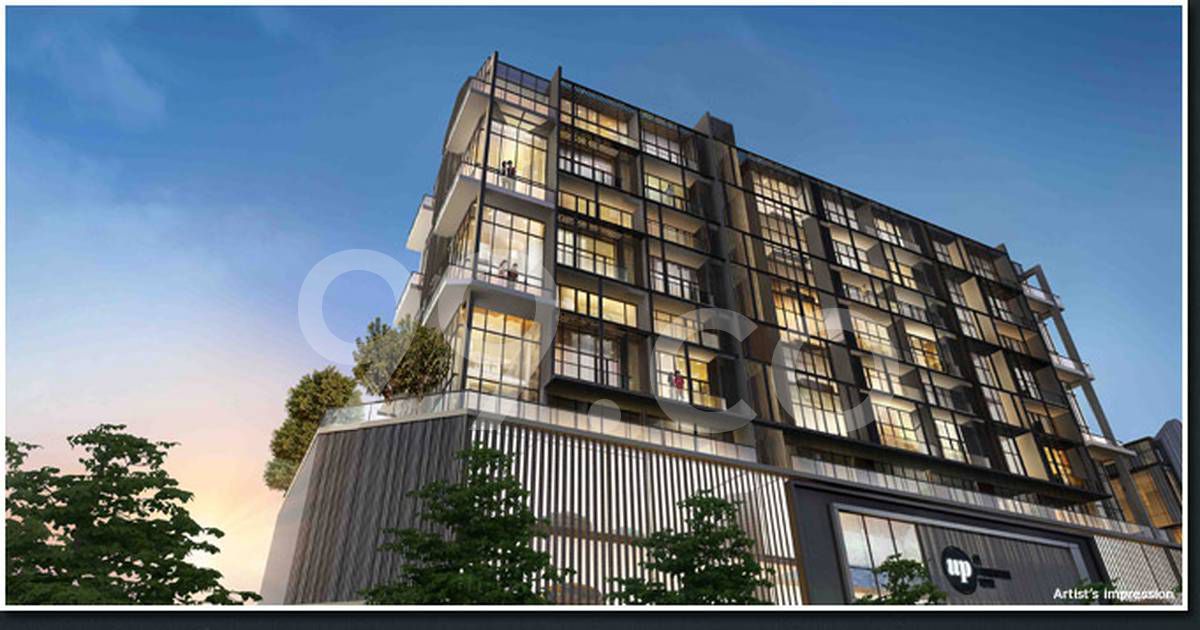 Average rental price: $6.40 psf, average selling price: $2,497.7 psf
UP @ Robertson Quay is a mixed development that caters predominantly to singles or young couples. Because UP @ Robertson Quay only comprises of 2 BR or smaller units, larger families with children might not find the project suitable for them. Whilst there are no MRT stations located within walking distance as of now, UP @ Robertson Quay is nearby two upcoming stations, namely, Havelock MRT station and Great World MRT station.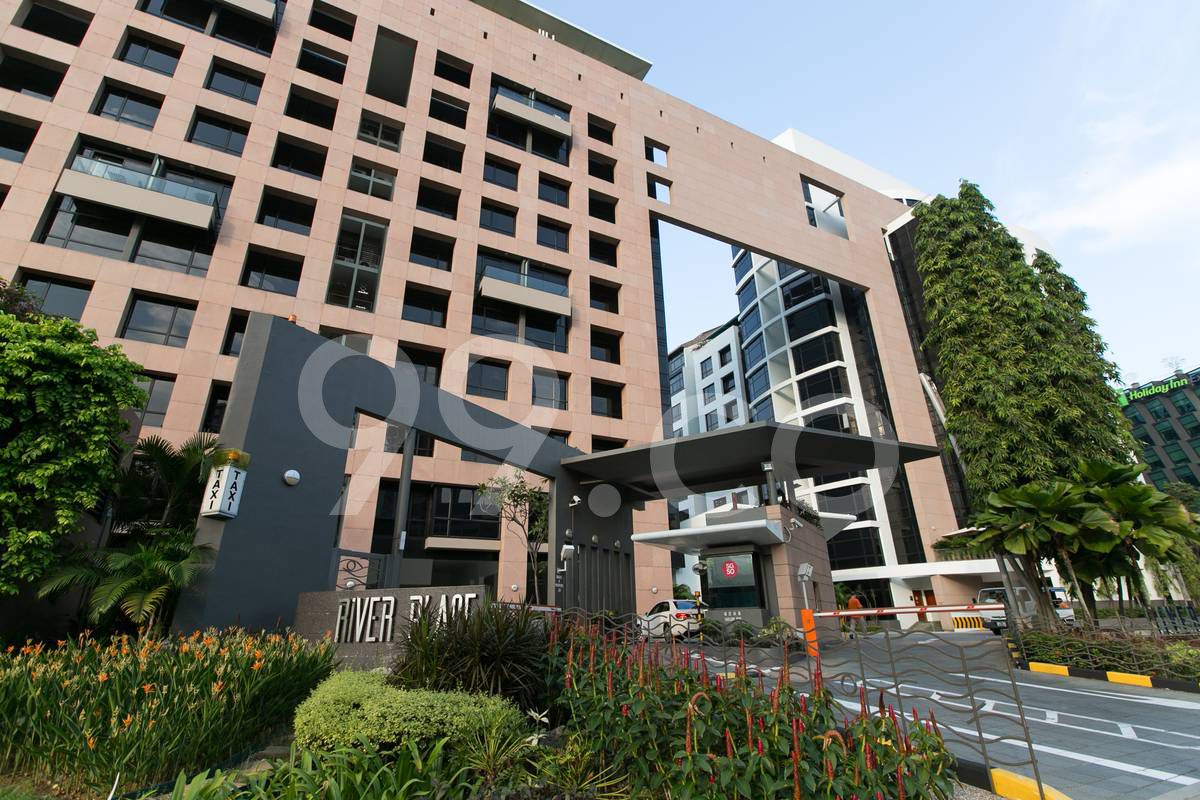 Average rental price: $4 psf, average selling price: $1,228.6 psf
Comprising of 1-bedroom to 4-bedroom apartments and duplexes, River Place is a mid-sized condominium that comes with all the usual bells and whistles including infinity pools, BBQ pits, gyms, sauna and steam rooms, tennis courts and more. Located 11 minutes away on foot is Chinatown MRT, and Clarke Quay station is also similarly within reach.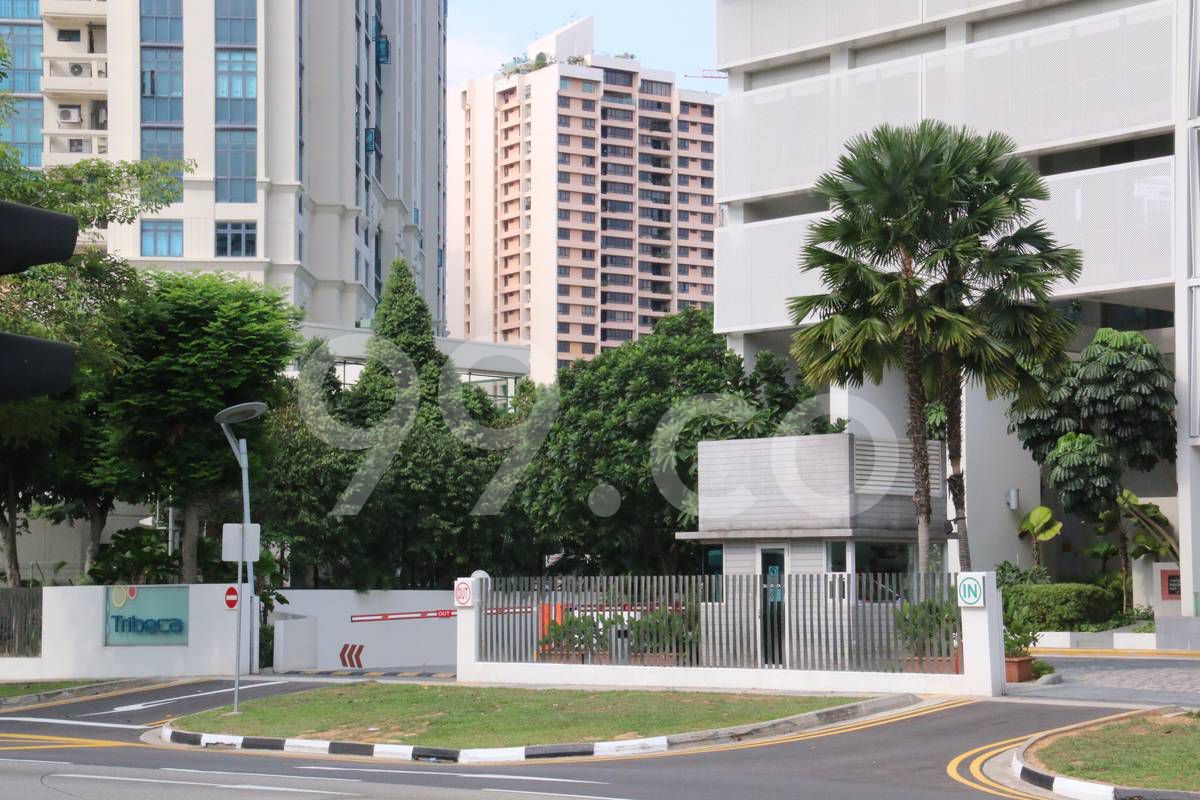 Average rental price: $4.10 psf, average selling price: $1,755.7 psf
This freehold condominium is the winner of the Green Mark Gold Award 2006 awarded by the Building & Construction Authority (BCA) Singapore – it's designed to be energy and water efficient, and those choosing to live here will enjoy a lower carbon footprint. Apart from this, many units in Tribeca also come with magnificent views of the Singapore river.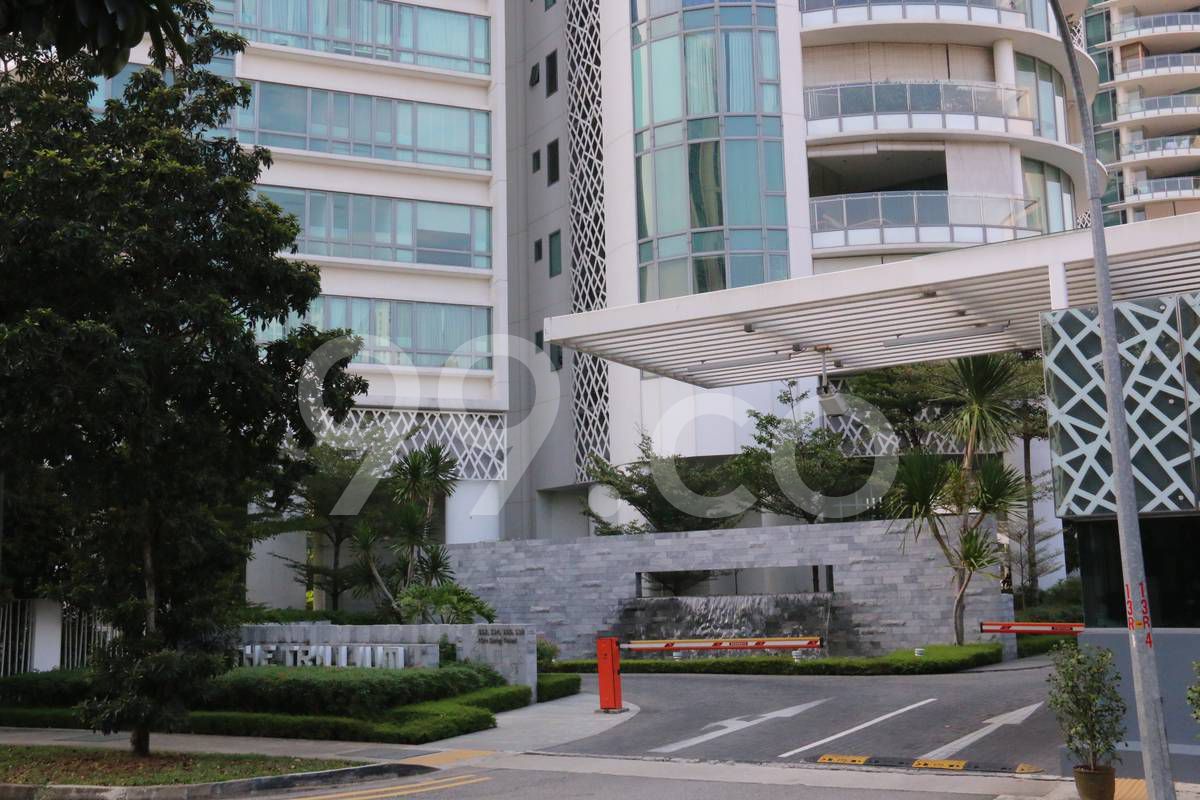 Average rental price: $4.30 psf, average selling price: $1,793.3 psf
The Trillium is located within walking distance to Great World City; from there, residents may take the free shuttle bus that will bring them to Orchard Road and Chinatown. Within The Trillium, there's a total of five pools and other facilities such as the BBQ pits, Sky Terrace, and Basketball Court; there are also five different apartment types to cater to residents with different needs.
Average rental price: $3.50 psf, average selling price: $1,634.2 psf
Melrose Park, which is a 999-year leasehold condominium, has various pre-schools located nearby, such as the Kay Poh Road Baptist Kindergarten (5 minutes away on foot) as well as the Little Hands Montessori Kindergarten (13 minutes away on foot). For shopping and entertainment, Great World City is only three minutes away; alternatively, residents can also choose to venture slightly further to Tiong Bahru Plaza.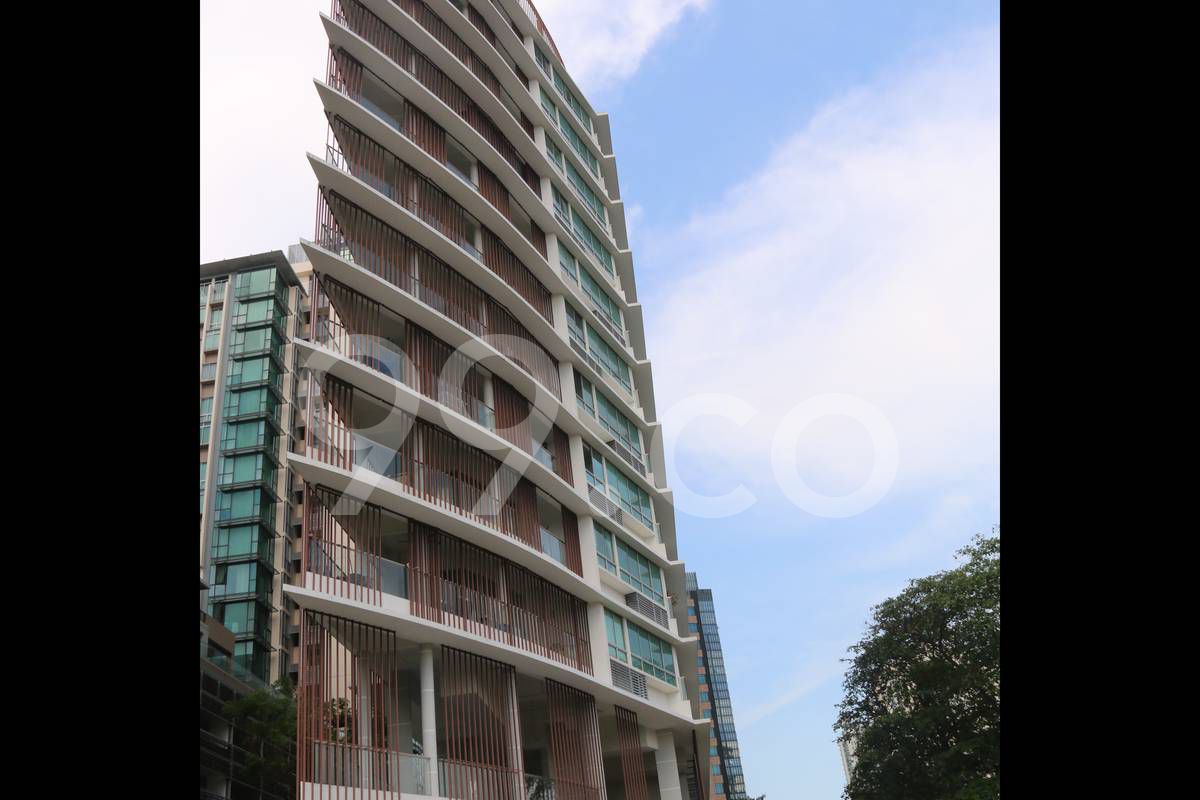 Average rental price: $4.40 psf, average selling price: $1,547.2 psf
Located just across the road from the Singapore River, this 999-year leasehold project is located nearby plenty of good food, including the famous Zion Riverside Food Centre which boasts of (arguably!) the best fried kway teow in Singapore. Other amenities in the area include Great World City, as well as River Valley Primary School.

This article was brought to you by HungryGoWhere and 99.co.
HungryGoWhere is the leading pioneer in the food scene since 2007. We have been serving the needs of millions of food lover's monthly by helping them get the food they crave. Our food news, stories, reviews, and our millions of readers' contributions have helped many merchants grow their businesses. HungryGoWhere has also been serving the needs of merchants by creating extensive tools such as marketing campaigns, reservations, table management, queue management, takeaway tools to help them increase revenue and reduce cost – two main components of a business' success.