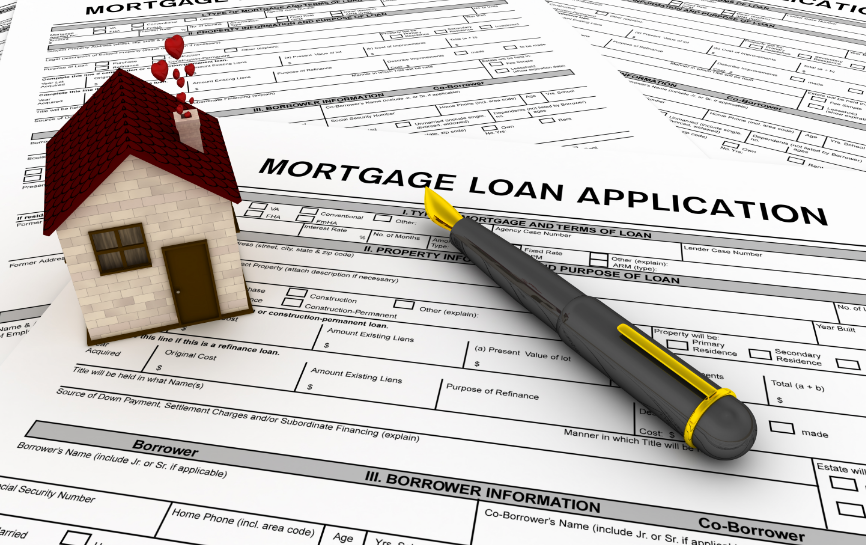 It's refinancing season, with home loan rates being lower than we've seen since…well ever. There are even home loans priced at one percent per annum. We don't think anyone has paid this little interest since taking their Business Law module. But what does this mean besides saving money?
Repricing is not refinancing, and may even be cheaper
When your friend talks about switching to a different loan package, but staying with the same bank, you can quickly jump in and yell "that's not refinancing!" Because it isn't. That's called repricing, and knowing the difference makes everyone think you're cool. They may be rolling their eyes, but trust us – they're mentally listing all the parties they want to invite you to.
More importantly, knowing the difference can save you between $1,500 to $3,000. For example:
Say you have a home loan with bank X, which is at a 2.5 percent interest rate. That's crazy expensive, almost like a HDB loan or something. Bank Y has a cheaper home loan at 1.5 percent, but bank X also has a new, cheaper package at 1.8 percent.
Which is cheaper? Bank Y? Not always. See, to go to bank Y you need to pay conveyancing fees, get your house valued, get your credit checked, etc. All that tends to come to between $1,500 and $3,000.
Now bank X still has a higher interest rate, at 1.8 percent. But if you stay with bank X, that's repricing. They don't need to do the conveyancing work, value your house again, check your credit again, etc. The total cost of might range between $0 and $700, so even though bank Y has a lower interest rate, you might save more money by repricing instead of refinancing.
Ask a mortgage broker to crunch the numbers for you.
You can try and reduce the cost of legal fees by using your own lawyer
About those legal fees we mentioned in point 1: you can try and reduce those fees by finding – and requesting – the use of a cheaper law firm. As long as the firm is accepted by the bank (on their board, as it were), this shouldn't be a problem.
Is there a difference between law firms? Yes, we're glad you asked! One law firm may be much better at filling in a template Word document, versus another. That's probably harder than it seems, or they wouldn't find it conscionable to charge thousands of dollars for it.
Refinance into a home loan with a lock-in clause, for profit
In a nutshell, "lock-in" is what banks do to keep you in a loan package. When you are under a lock-in, you cannot refinance without paying a penalty. This is usually a percentage of the loan amount.
So, why would you consider refinancing into a package with a lock-in clause?
That's because banks often reduce the interest rates when a package comes with a lock-in. Now if the lock-in period is irrelevant to you (e.g. The lock-in lasts for five years, and you don't intend to refinance in that time), you are basically getting a discount for no drawback. Bonus money!
You can totally switch a HDB loan into a bank loan
Let's say you're tired of HDB's stable, albeit high interest rate of 2.6 percent per annum (high in the context of 2008 to 2016, in which average bank loans have consistently stayed below two percent). You want to get in on those sweet, sweet, low rate loans.
Take note that you can refinance from a bank loan to a HDB loan; you just can't switch it back later. And before you ask, yes, you can continue to pay for the home loan via your CPF Ordinary Account.
The only worry here is that low bank rates won't last forever. Banks are a little like void deck tom cats that way. They're nice and fuzzy, but with a gradually rising chance of clawing out one of your eyeballs the longer you play with them.
You can get a mortgage broker to pull strings (for free)
In theory, you want to get a mortgage broker to tell you which bank is the cheapest. In reality, you can probably Google that in 10 minutes. The real reason to get a mortgage broker is that they have connections.
Many are former mortgage bankers, so they can nag former colleagues into getting you a slightly better rate (mortgage bankers can sometimes be persuaded to shave a little off their commission, to persuade you to go her way). They may also be able to help with little administrative snags, such as if you are slightly off the qualifying criteria.
And remember, you won't have to pay for any of that. One possible reason is that mortgage brokers dislike money. The other is that the bank pays them a referral fee, for bringing in your business. One of these explanations is correct.
You may have to pay for a valuation in cash
If your property is old, and it's been a long time since you refinanced, you may need another valuation. The bank will pick the firm to do it, but you'll be paying for it. This could be between $500 and $700, so be ready to fork that out in cash.
If you really don't want to pay that, take a close look at point 5 for a potential solution. No guarantees though.
The bank isn't measuring your ability to pay at the current interest rates
Surprised you don't qualify, even though your income seems more than able to cope with the interest rates? That's because the bank doesn't trust the current rates. They know it can rise any time. To make sure, they work out whether you'll be able to keep servicing your mortgage, even if the interest rate hits three percent.
You might be able to smooth things over, by lowering your existing liabilities. For example, work on paying down your other debts, and see if your refinancing request is accepted.