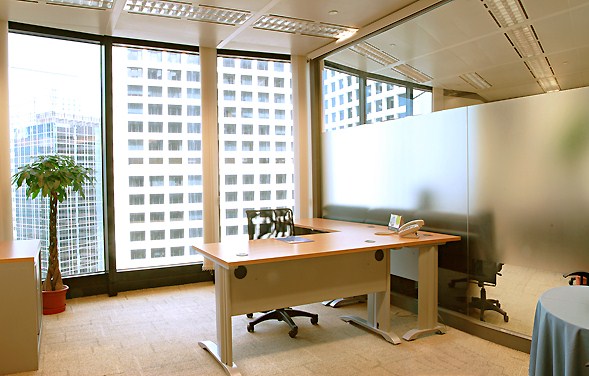 Looking for an office is a daunting task. After all, it's not just work: it's a space you spend a third of your day. And unfortunately, in Asia, this might amount to even more! Thus your office should ideally be both a productive and accommodating place. While you can go down the traditional route and sign a contract for one or two years, there's an alternative and more flexible option: choosing a serviced office. Why rent a shared office space? See if these reasons fit your (cheaper) bill:
1. Flexibility
Whatever your timeframe is, serviced offices can accommodate for unforeseen changes. Serviced offices offer differing commitment levels, from one month to one year. Flexibility is especially an important factor in Asia, where normal leases are often inflexible and costly, requiring 2-3 months deposit at a time. In Hong Kong for example, many businesses must sign an office lease for at least two years, unable to account for the changing nature of a business. It's committing to something long term, when you may be unsure of the location, size and circumstances.
2. Built in support services
In addition to providing flexibility, serviced offices also offer something that you'd be hard-pressed to find in traditional offices: built in support services. Whether this means having a front desk to assist in holding packages, getting help when the air conditioning suddenly comes to a halt in the middle of a sweltering summer day, or needing to book a larger room for conferences, serviced offices provide a comprehensive and helpful range of services that don't exist when you rent out an individual office. Don't forget other crucial but annoying services that take time and energy to set up, like internet and phone lines! Need a large meeting space and don't to fight for a table at Starbucks? Reserve one at the front desk of your serviced office.
3. The model is aligned with the changing tech and business environment
These days, it's all about embracing the new model of flexibility, technology and suitability. A recent study by global property monitor Jones Lang Lasalle (JLL) predicted that office vacancy rates in Manila's urban centers will increase, from the average vacancy rate in Metro Manila in 2015 at 6 percent continuously rising until 2018. With many companies embracing the new, many businesses are changing the way they approach things, starting with the way they view work spaces. Don't get stuck (or left out) with desperate landlords when there are other more suitable options out there.
4. Easy options for potential expansion
Say your team doubles from 10 to 20. In a traditional office, if you didn't factor in a potential change in headcount, this would mean either drastically shifting everyone's work situation where half the team is remote, or rearranging and repurchasing furniture. In a serviced office? Simply give a shout out to reception to shift around the setup, or move into a vacant office, where you double the space and halve the stress.
5. Prime location in competitive areas
In a competitive city like Hong Kong and Singapore, it's difficult to get a space at a coveted address, unless you want to shell out a lot of cash. However, many serviced offices are located in prime areas. Meaning you get a location that is not only convenient to meet, but looks impressive on a business card.
If you found this article helpful, 99.co recommends 3 important factors when choosing your office space and 9 co-working spaces in Singapore that'll make you WANT to go to work
Looking for a property? Find your dream commercial property on Singapore's largest property portal 99.co!