As an introvert, I'll be first to admit I was actually looking forward to the start of circuit breaker.
Yes, the country was enduring a pandemic and businesses were no doubt suffering. But at the same time, I was quite selfishly enthusiastic about the idea of working from home, avoiding colleagues and doing my national duty of keeping infection numbers low.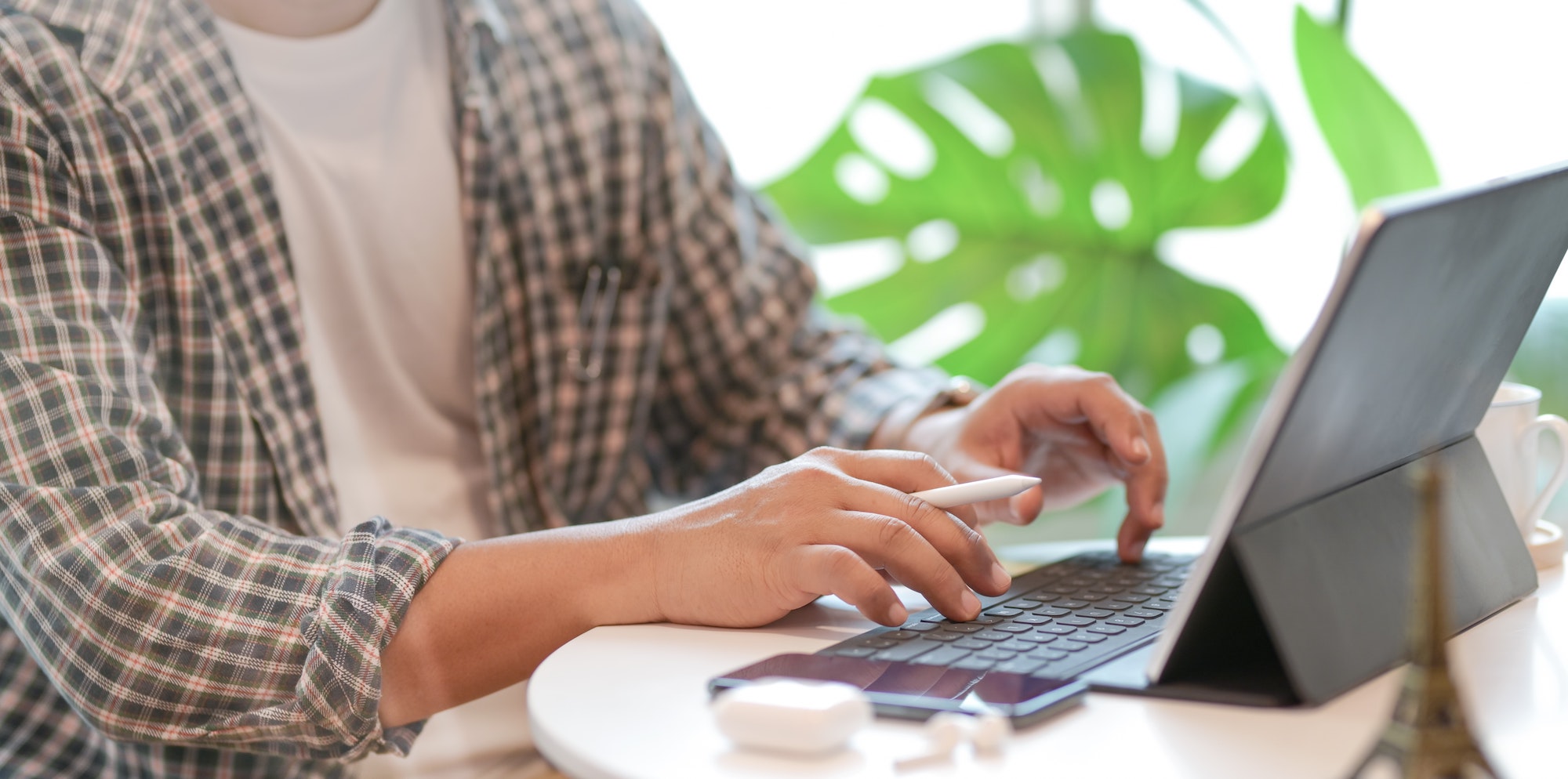 In my head, it was simple. My day would look something like this: wake up in the morning, eat cereal, start writing, order GrabFood in, continue writing, and order more food in. And of course, save on transport costs in the process.
Of course, all this was in theory. The stay-at-home plan actually has a few cracks.
Ordering food in daily is expensive 
After a week of ordering in, I realised I had spent over $350 on food. It wasn't that I had Haidilao for every meal – it was simply the result of food delivery fees stacking up. Due to overwhelming demand, it also often took a lot longer than what was promised. So effectively, I was paying for expensive food that arrived slow.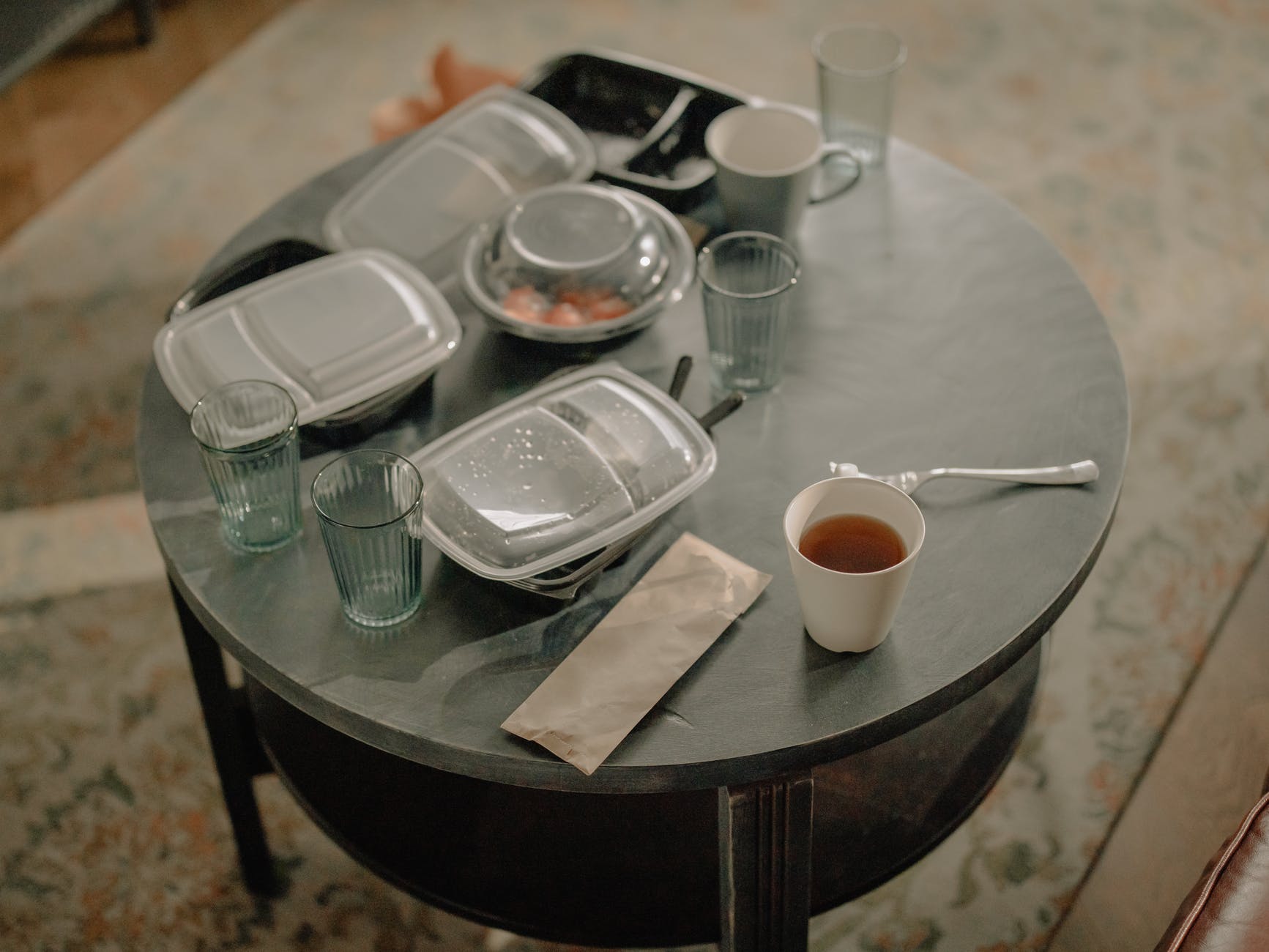 I certainly could not afford to spend $350 a week on food. Cooking wasn't an option for me, either, because cooking and cleaning for two meals would simply have taken up too much time.
In the end, I decided to save some money by going out instead.
My place was nice, but not exactly convenient 
I live in a nice apartment in Hillview; it's big and spacious, I have high-speed internet, and friendly co-occupants. It's fantastic, which is why I was so eagerly looking forward to work from home (WFH).
Step out of my home though, and it's a different story.
Like most millennials these days, I don't own a car and prefer to use ride-hailing services to ferry ourselves around. Cash rich, asset light is the way to go for urban professionals who splurge selectively.
But booking a cab doesn't make sense for short walkable trips. What this translates to is stepping out into the oppressive, sweat inducing 32-degree Singapore lunchtime heat. This, or sky-cracking showers that will threaten the structural integrity of even the sturdiest of umbrellas.
Both of these have turned a seemingly harmless 10-minute walk into a mini-odyssey where I'd return drenched – either in my own sweat or rain.
This experience made me reconsider the idea of an integrated development
I'm not going to lie. I used to think integrated developments were overrated.
As an introvert, I had every reason to. These developments are often right smack in any urban centre, and are close to transport nodes, F&B outlets, and workspaces. But that also means being around a lot of people.
But after experiencing the drag of braving the elements just for a simple grocery run during COVID-19, I've started to change my mind a little. Now, I think they make sense for the millennials of the future.
Here's why:
WFH is undeniably the future
I think if we have to take anything away from this pandemic regarding our work, it's that most work functions for white collar professions can happen from home. Yes, your meeting could have been an email indeed.
This means that living near the CBD (Raffles Place, Tanjong Pagar), while still attractive, isn't as important as it used to be for the urban millennial. The government's efforts to disperse the CBD into business hubs around the island pre-COVID had already set the stage for this. COVID-19 is only accelerating the trend.
Here's what I think "good location" in Singapore now simply means: close to amenities and well-connected via public transport.
People still need to go out, amenities are still important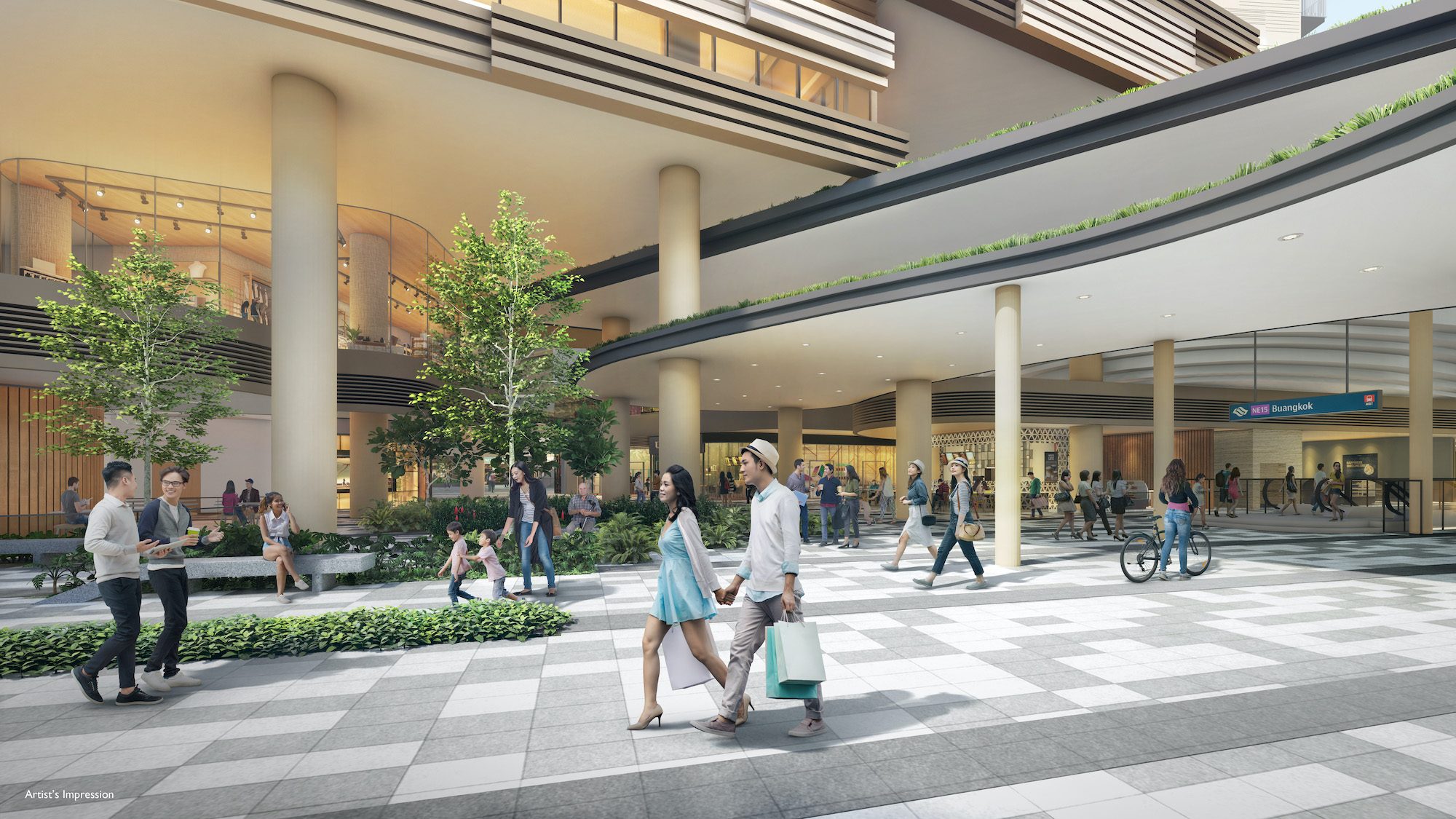 Staying at home is great, and there's a lot of hype about e-commerce and food delivery. But ultimately, people still prefer to pick their own groceries, save on delivery fees, as well as socialise. With amenities nearby, these won't be any trouble. And there is no social substitute for eating outside. I mean, just look at the crowd out now despite COVID-19 still being out there.
If you hate the weather, it's only going to get worse
Like it or not, climate change is only going to make Singapore warmer and wetter. This means if you hate doing grocery runs where you are exposed to the weather, it's going to get a lot worse. Integrated developments offer complete shelter from the elements, with some in air-conditioned fashion. Very alluring!
Sengkang Grand Residences is one such integrated development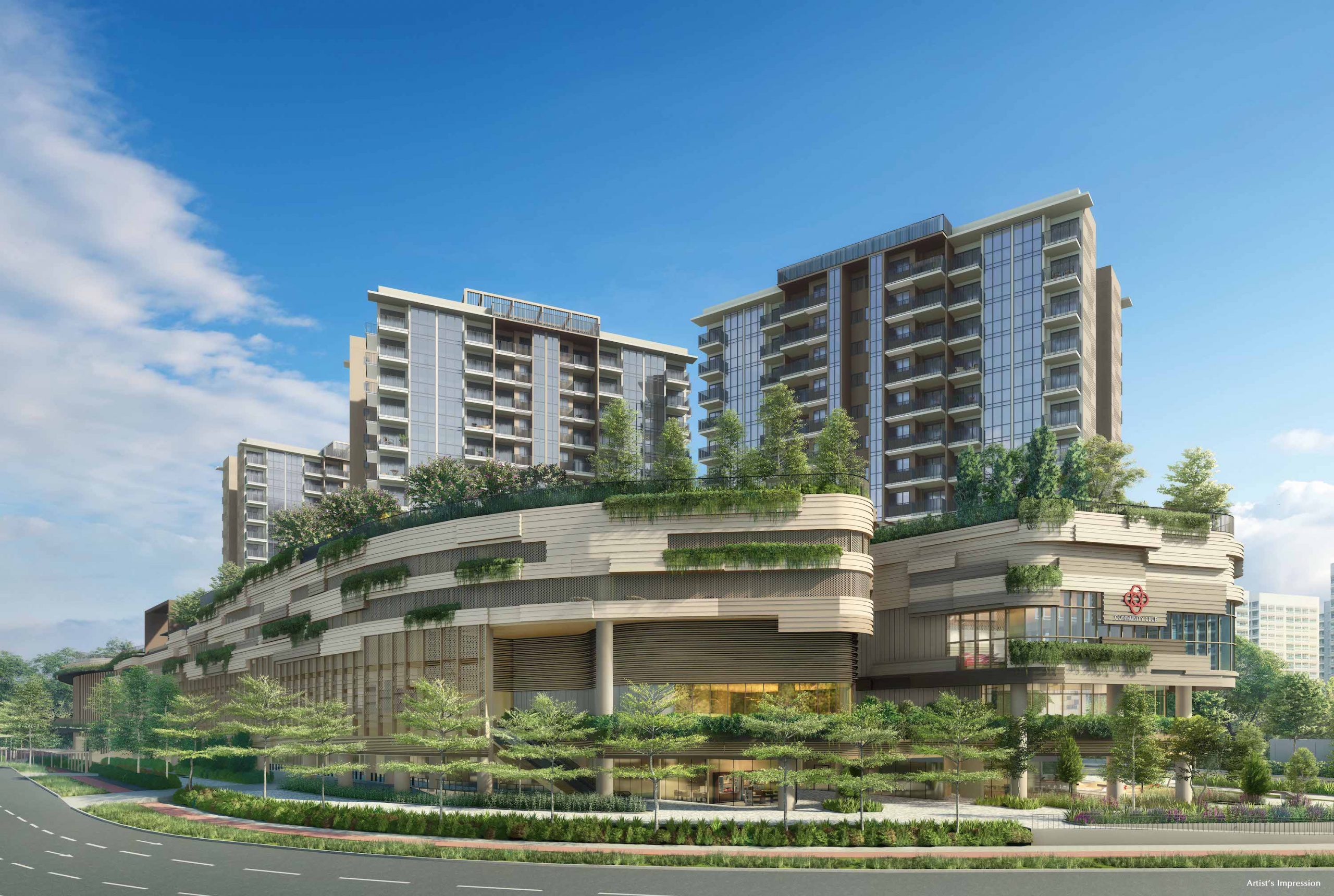 There are several existing integrated developments on the market right now, but it's impossible to miss Sengkang Grand Residences, which is fully integrated with Sengkang Grand Mall, Buangkok MRT station and the upcoming bus interchange.
Sengkang Grand Residences is made up of several components with lifestyle conveniences under one roof.
THE RESIDENCES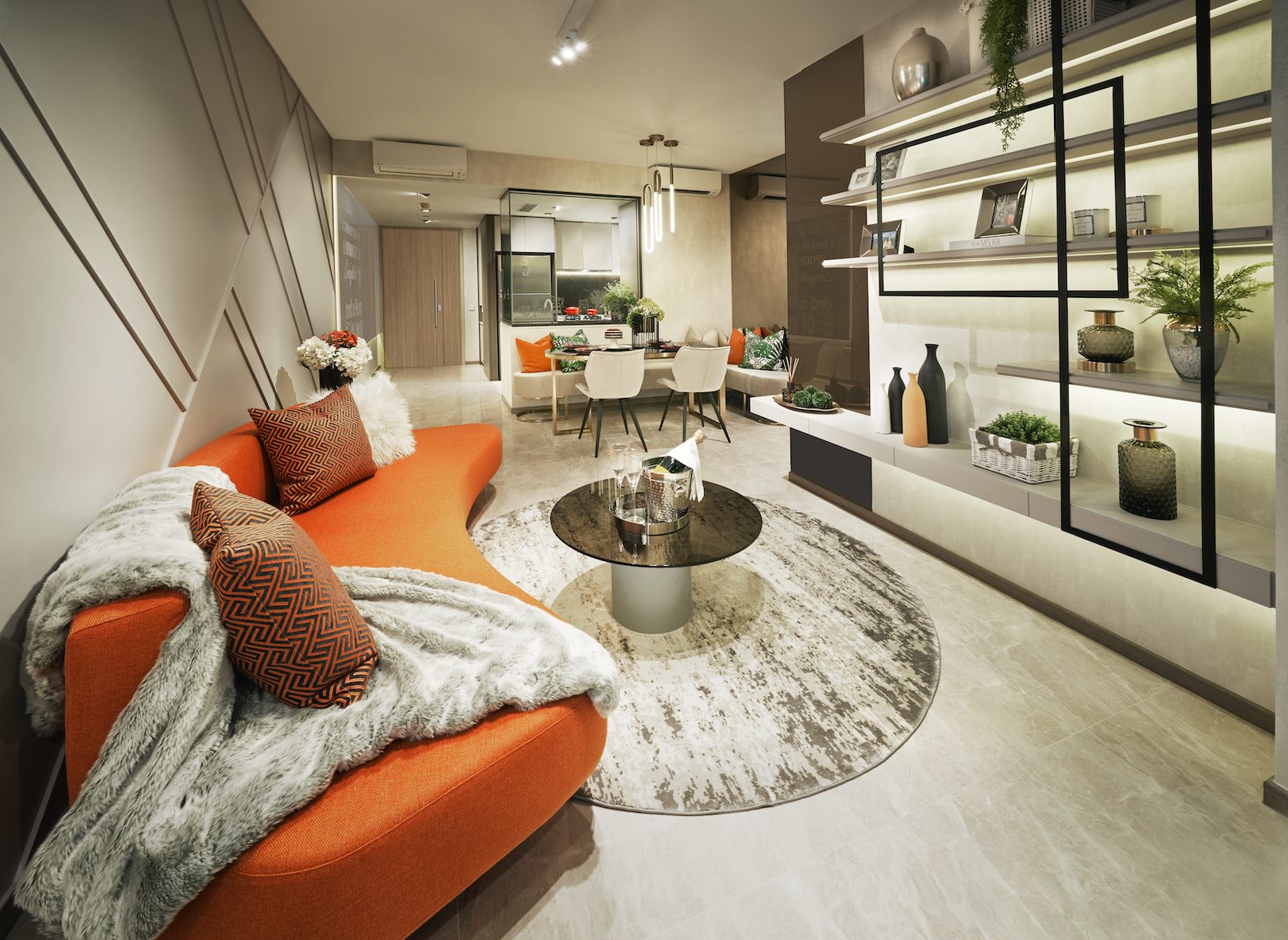 The unit types range from 1-Bedroom + Study to 4-Bedroom Premium + Flexi. So whether you're married to your job, your spouse, or the whole family – there'll be something that suits your needs.
You'll also get a fully-equipped kitchen with branded appliances from De Dietrich, and bathrooms furnished with quality fittings from Hansgrohe and Duravit. Classy.
FACILITIES FOR THE RESIDENTS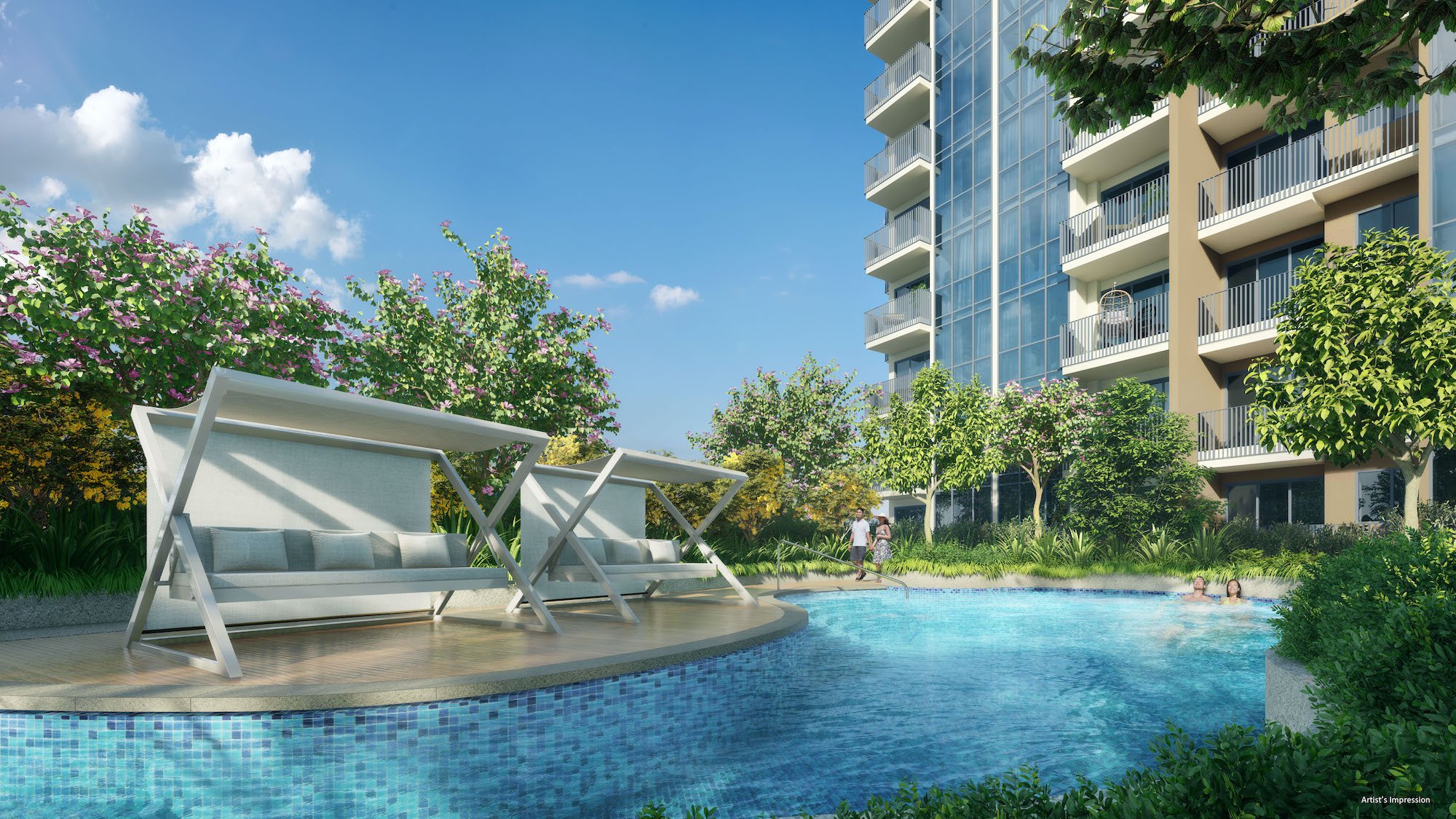 Within the project, there are five themed clubs and two clubhouses – each with their own unique features. Some of these include:
A 50m Lap Pool, a colour-changing Spectrum Spa Pool, and a Gymnasium.
Sengkang Grand Residences even has its own TreeTop Walk and Five Senses Garden at the Sensory Club – great for nature lovers to unwind after a hard day's work.
OUTSIDE THE RESIDENCES
Now, we can't guarantee you'll never need to leave your home. But what we can say is that if you do, you'll never have to go far for necessities.  Sengkang Grand Residences provides everything you'll need literally just downstairs and within short walking (and enclosed!) distance from the comfort of your home.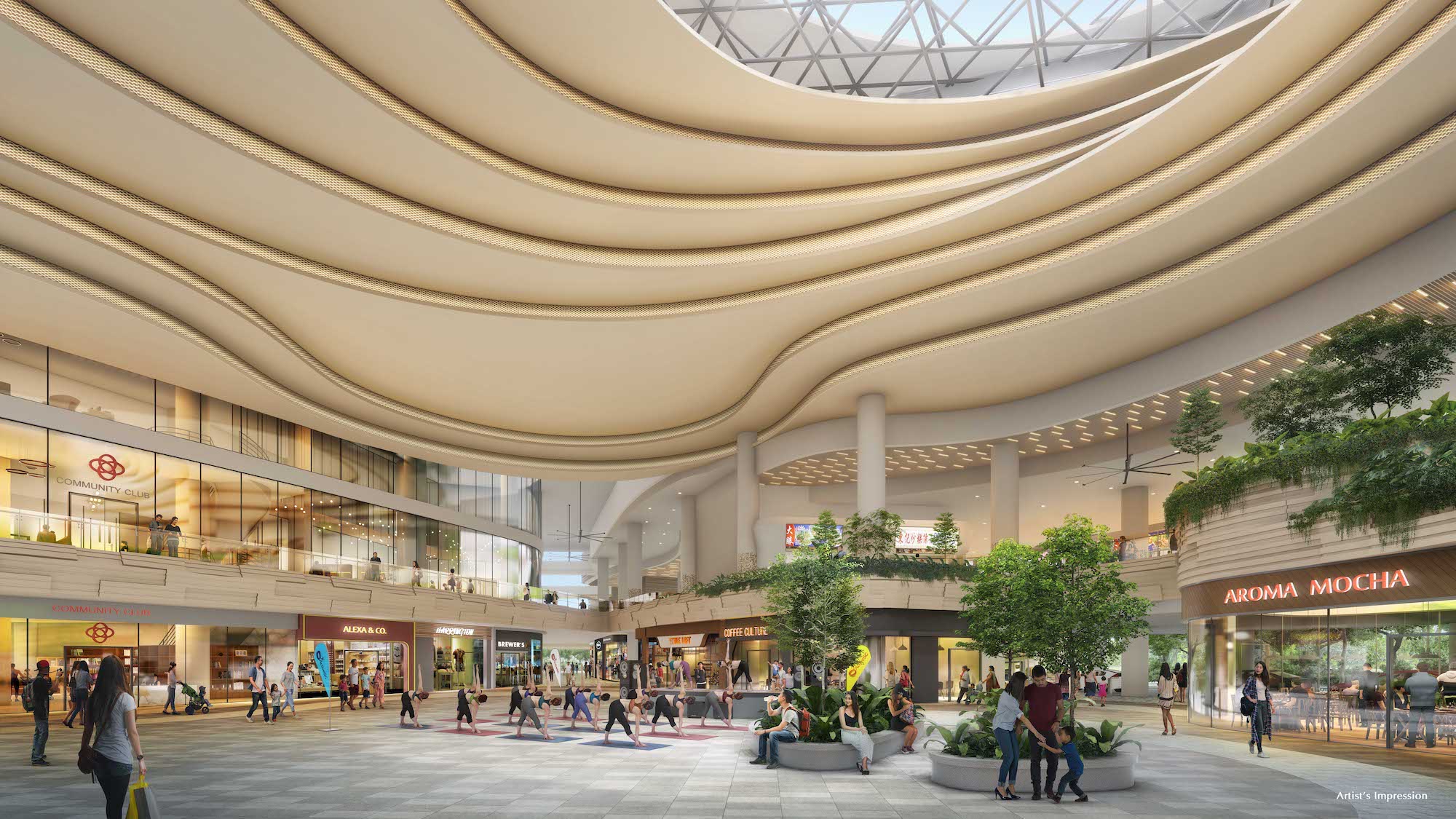 The myriad of facilities will provide the last word in convenience  – they include:
Sengkang Grand Mall, your go-to for grocery shopping or dine at cafes and restaurants
Community Club and Community Plaza, for socialising with fellow residents and partaking in community events
Hawker Centre, for when you crave local food or want to dine out on a budget
Childcare Centre, for working parents who need to drop their children off in a convenient and safe environment
For the academics amongst us, the upcoming Singapore Institute of Technology is also nearby – a 10-min drive. It's also about 35 mins away on the North-East line to SMU in Dhoby Ghaut. Sweet.
Here's a list to summarise your connectivity options:
3 MRT stops to Serangoon MRT Interchange (North-East Line and Circle Line)
8 MRT stops to Little India MRT Interchange (North-East Line and Downtown Line)
9 MRT stops to Dhoby Ghaut MRT Interchange (North-East Line, North-South Line and Circle Line)
1 MRT stop to Hougang MRT which will be a future interchange with North-East Line and upcoming Cross Island Line
Here's also something for future landlords to consider. According to URA's North-East Region Draft Master Plan 2019, the area will be in close proximity to the upcoming Punggol Digital District and Lorong Halus Industrial Estate. Landlords can look forward to a potentially larger tenant pool, while residents and tenants who like working near their homes can find a comfortable abode in Sengkang Grand Residences.
Closing thoughts
Finally, this integrated development is the absolute pedigree if we're talking about developers. Jointly developed by CapitaLand and CDL, you honestly could not have hoped for a better combination. These two titans are two of the largest and most established developers in Singapore, with many successful and well-designed developments in their portfolio.
Check out the Sengkang Grand Residences sales gallery next to Sengkang MRT (you won't miss it). Call/WhatsApp 8783 1818 to arrange for an appointment. Viewing is by appointment only. You can also visit their official website for more details or view their showflats virtually here.
*Project images are artist's impressions and for illustration only.
Brought to you by CapitaLand and City Developments Limited.