If you have been following the news recently, you'll find out that short term apartment rentals, such as those found on  Airbnb, are technically not legal. HDB flats cannot be rented out before the Minimum Occupancy Period (MOP), and even then they cannot be rented out for just a week or two.
This is also the case with private housing; while you can rent out your condo at any time, you are not supposed to do it for less than six months. However, it has become apparent that easing these laws can be a huge boon to Singaporeans.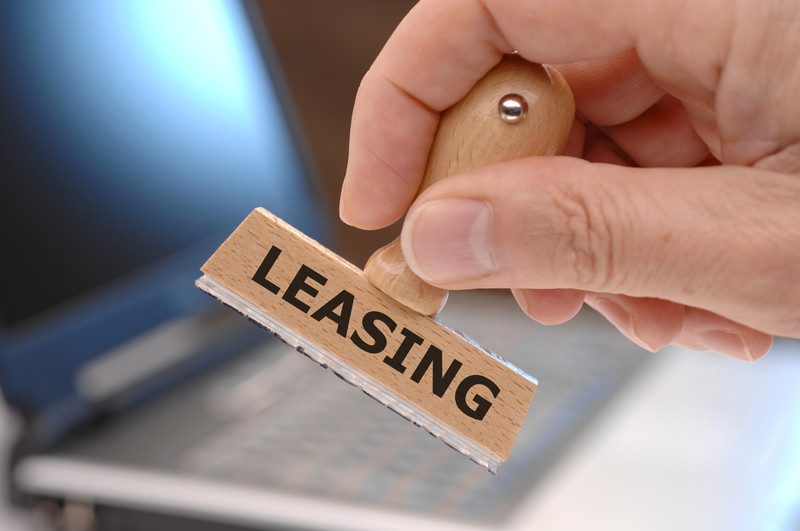 Why are short-term apartment rentals suddenly relevant?
This was not an issue back in the 1980s or '90s, when the concept of renting out a room for a few days or weeks was foreign. But the abundance of home rental sites, chief among them being Airbnb, have made short-term apartment rentals a key part of the share economy. Owners have been leasing out their homes in order to gain an opportunity to make friends and some extra cash, amid a dwindling rental market. On the supply side, in addition to tourists looking for cheaper accommodations, many young local professionals are also opting to book nightly or weekend "staycation" escapes in nearby houses in a bid to gain some privacy from their parents (who they often live with).
Local rentals are an untapped market globally, and much like Uber and GrabCar, it gives rise to legal considerations that have little precedent.
According to the Urban Redevelopment Authority (URA) website, rental periods for private property must be at least six months long.
At present, Airbnb is in talks with the government to develop a new, clear set of guidelines for short-term apartment rentals. While the hospitality industry may not be happy (hotels often react to Airbnb the same way cab drivers do to Uber), there's no denying that Airbnb helps tourism as much as they do – tourists who spend less on their rooms, after all, just have more to spend on our retail and entertainment businesses.
There are other benefits besides:
It helps to create an income source for retirees

It can grow tourism in a difficult environment

It helps landlords by filling in temporary vacancies
It helps to create an income source for retirees
Retirees, or older couples in an "empty nest" situation, are often asset rich and cash poor (read more in our previous article). As many have put years of income into mortgage repayments, it is not uncommon to find retirees who have multi-million dollar homes, yet struggle to pay the bills.
With the creation of safety-related guidelines, short-term apartment rentals can help them monetise their homes. The typical rate for a room in Singapore is around $160. Those with larger private properties, which have two person bedrooms, could earn up to $220 a night for the room.
At a rate of $160 a night, a two week stay would net around $2,240, or about 2.4 times the typical $900 CPF pay out per month. For older folks who, due to unfortunate circumstances still have a mortgage, this could mean letting them keep their house.
It can grow tourism in a difficult environment
While tourism numbers remain healthy, the amount that tourists spend is decreasing, with tourism receipts declining 6.8 percent last year. Furthermore, weakness in the global economy, along with the declining value of regional currencies, suggest we're facing long headwinds.
One of the main issues is the cost of visiting Singapore. Hotel prices are high, reaching at least $300 a night for typical three-star accommodations. We are not suggesting that our hotel industry over-values its rooms; the cost is a natural result of increasing labour costs. Nonetheless, it does exclude a fair number of tourists, who are put off by such accommodation issues.
As an aside, Airbnb caters to tourists who want a more "local" experience, or who want to stay in a specific area (e.g. Little India) at lower costs.
It helps landlords by filling in temporary vacancies
An ideal property investment has no vacancies (browse our selection on 99.co and speak to our listings agents; these do exist.) However, hiccups do happen. Vacancies are a major drain on landlords, as their property changes from cash generating assets to liabilities.
While short-term apartment rentals will probably not make-up for a one or two month vacancy, they can offset some of the costs involved. Landlords also tend to be better insured, which could mean they have less to worry about from short term tenants. And as the landlords are not owner-occupiers (the rental unit is "unhosted"), they may be able to charge much higher rates on sites like Airbnb.
It also helps landlords who are in between tenants. During the transition from one tenant to another, there may be a break of a few days. Renting to a tourist allows them to generate income during these small breaks.
But it has to come with stricter monitoring and regulation
The chief worry, of course, is crime – illegal immigrants could see this as a way to get accommodation, as could criminals seeking a place for illicit activities. The same standards of responsibility applied to landlords will have to apply to everyone who wants to rent out – even if it's just for a day or two.
Currently, URA is reviewing regulation behind transient subletting, but at the moment, it is still considered more as a guideline rather than an enforceable law. There is a small caveat though – if a guest causes a disturbance of any kind to the neighbourhood, the URA then has the authority to take action.
Internal rules, such as condo regulations, are also a grey area. What happens if an Airbnb guest ruins the pool, or wrecks a piece of gym equipment? Currently, in the event that a host provides evidence of damage to his/her property or other costs incurred due to the negligence of the guest, the guest will have to foot the cost of replacing the damaged items with equivalent items. In reality though, this will be difficult to enforce if said guest resides in a different country altogether.
Additionally, renters must exercise some degree of discretion and be selective enough when it comes to renting their room or unit. Much like how landlords conduct background checks on prospective tenants before they move in, homeowners who list their rooms/flats on holiday rental sites should not just rent out to anyone as long as they have the cash to pay.
Once these systems are in place however, we foresee short-term apartment rentals will become another lucrative way to monetise property assets. No one is going to buy an apartment just to Airbnb it;  but Airbnb guests can play a big part of helping them afford the apartment.
Check out other rental related articles here: Property agent commission in Singapore: How much should I pay? and Common problems when co-existing with your tenant/landlord (and how to fix them)
Find the rental home of your dreams today at Singapore's largest property portal 99.co!