Why did Kim Jong-un want to stay at The Fullerton anyway? Perhaps he logged onto Agoda using his 56K modem connection and saw five-star reviews for its presidential suite, or he has a top-secret thing for former post offices. Either way, $6k a night for a hotel room doesn't really represent a good deal, in our opinion. So, if you happen to be reading this, Supreme Leader Kim, here are some condos in Singapore you'll love so much, you might just decide to trade your nuclear missiles* for a couple of units. Cue world peace.
*A land-based nuclear warhead is estimated to cost $113.5 million in Singapore dollars.
Draycott 8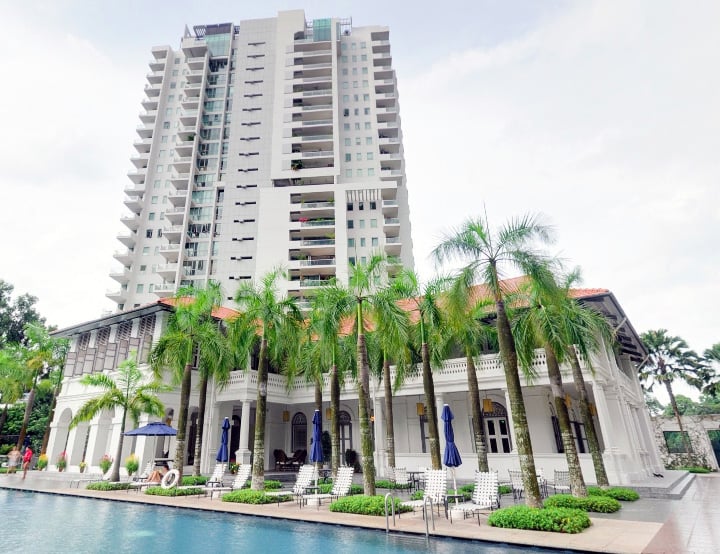 If Kim loves the sense of history that The Fullerton exudes, he'll love Draycott 8 for its clubhouse — a conserved two-storey colonial bungalow. At 16,000 square feet (sq ft), this is also largest clubhouse for a single condo in Singapore. Inside the clubhouse is a climate-controlled wine cellar with biometric access for residents. Unlike the strictly no-smoking Fullerton, the clubhouse also has a cigar lounge to indulge the Supreme Leader.
Completed in 2005, units at Draycott 8 are as spacious as 12-lane Pyongyang boulevards. In addition to two penthouses, there are a number of four-bedroom units called Sky Villas. Averaging 3,000 sq ft, Sky Villas occupy the entire floor of a building. As Kim is reading this, we know he's readying his binoculars.
Where: 4 Draycott Park
Tenure: 99 Years
Reignwood Hamilton Scotts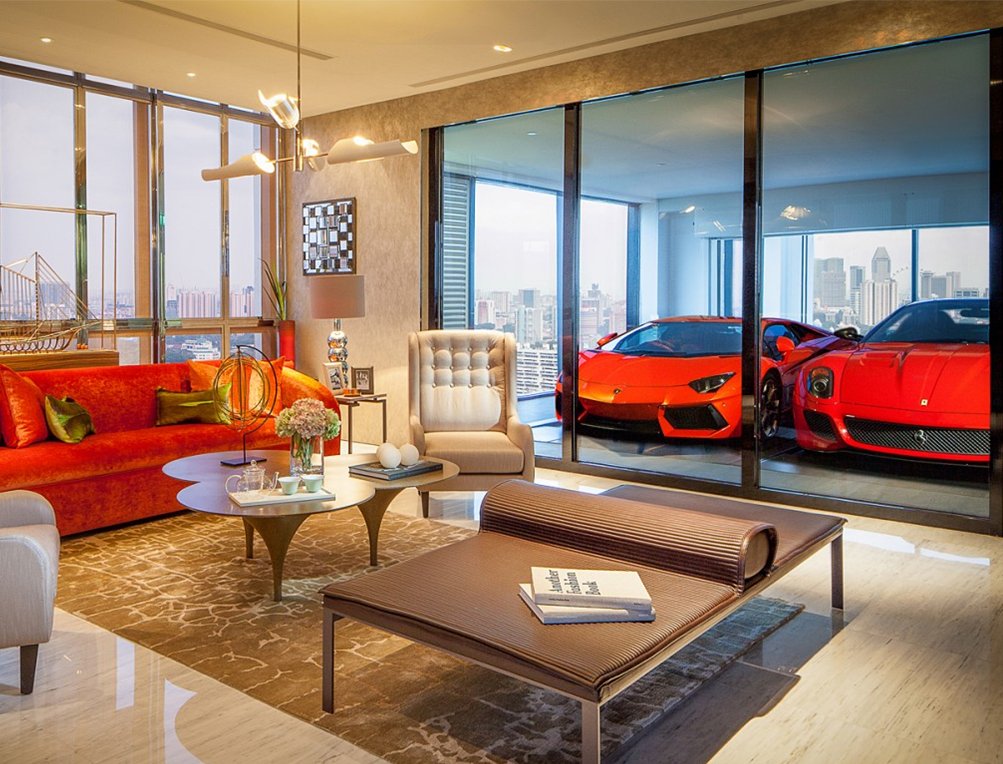 Seeing how Kim Jong-un has deployed bodyguards to run beside his automobile while he's on the road, we know the Supreme Leader takes extreme precautions with regard to his own safety. When he parks, he's want nobody to mess with the car — say — by installing a spying device.
At Reignwood Hamilton Scotts, Kim's ride can take a car lift that transports it to the same floor as his unit. The first condo in Singapore to boast an "Ensuite Sky Garage", each unit at Reignwood has space for two cars right next to the living room. With units available for rent for less than $15k a month, residents also receive a concierge service and free daily breakfast — an unbeatable deal compared to The Fullerton or the $12,260-a-night St. Regis Hotel he's might end up staying in.
Where: 37 Scotts Road
Tenure: Freehold
Sculptura Ardmore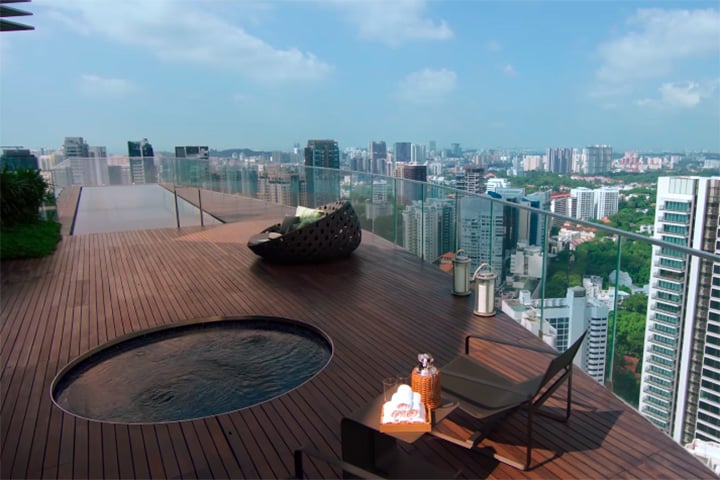 Rising high above Orchard Road, the 36-storey Sculptura Ardmore only has 34 units. This ultra-luxe condominium is designed by acclaimed New York-based architect Carlos Zapata, with certain units having their own lap pools that jut out of the main structure like a Dennis Rodman ear accessory.
Even if Kim doesn't fancy swimming, he'll no doubt relish standing right at the edge of one of these cantilevered structures that lord over the city like oversized, futuristic podiums. When Kim feels reclusive, he can retreat indoors, activate the mechanised louvres, and press a big red button that launches Netflix.
Where: 8 Ardmore Park
Tenure: Freehold
Sky Habitat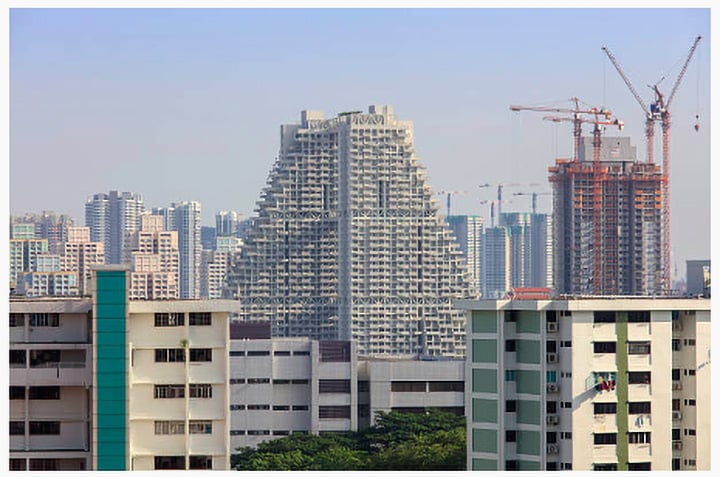 Bishan isn't quite Busan, but it's still a pretty good place for Kim to stay — especially if you're talking about a condo that reminds you of home (specifically, Pyongyang's infamous Ryugyong Hotel).
Sorry to rain on your military parade, Kim, but Ryugyong Hotel has won a grand total of zero awards the last time we checked. Sky Habitat, on the other hand, was recognised in 2016 as the Best Tall Building in Asia and Australasia. The condo is known for its abundant sky gardens and communist communal spaces such as outdoor kitchens and barbecue areas, enabling Kim to possibly add Guy Fieri to his list of American friends.
Where: 9 Bishan Street 15
Tenure: 99 Years
People's Park Complex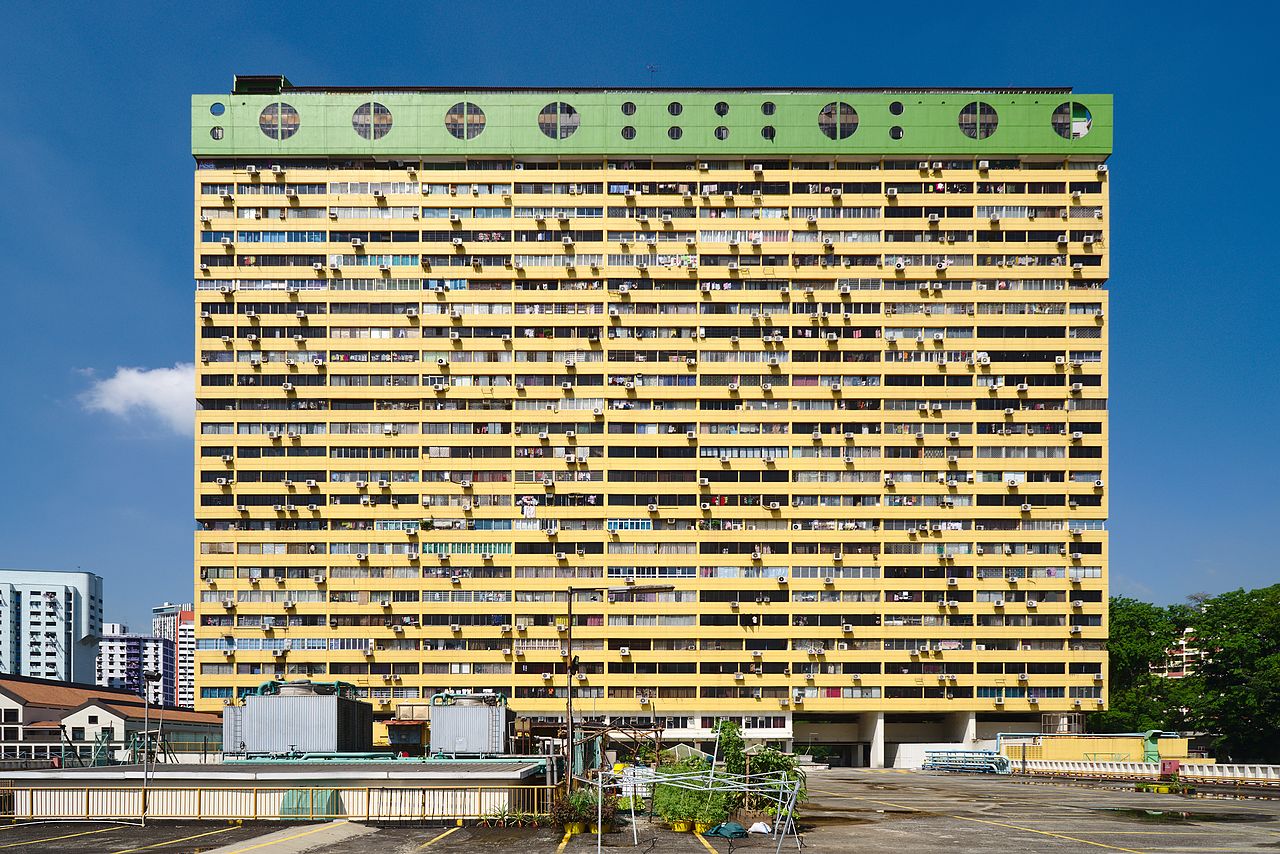 Brutal dictators seem to love brutalist architecture, especially ones that resemble the shape of their hairdo. An historical icon in its own right, the 31-floor People's Park Complex is located within Singapore's Chinatown, meaning Kim no longer has to embark on a long train journey just to get his mala fix.
And if Kim ever misses kimchi, People's Park Complex is also a stone's throw away from Singapore's very own Korean enclave at Tanjong Pagar. At the Complex's popular open-air carpark, the Supreme Leader can decide to ban selfies, conquer hipster culture, and occupy the space for his very own mini-parade and/or a performance by the girl band he founded.
With enough moolah, he might even get to rename it Democratic People's Park Complex of North Korea.
Where: 1 Park Road
Tenure: 99 Years
Have more boomz condos to recommend Kim Jong-un? Comment below or join us on our Facebook community page.
If you enjoyed this article, 99.co recommends Birkin Bag vs Property: Which is a better investment? and The craziest condo facilities in Singapore
Looking for a property to buy or rent? Find your dream home on Singapore's largest property portal 99.co!