If you're renting a home in Singapore, you'll be glad to know this is a family friendly…wait, what's that? You're single?
*Grumble*
Old school landlords have certain suspicious about singles. But never mind that – as a single, there are some things you will have to prepare for. And this will save you learning the hard way: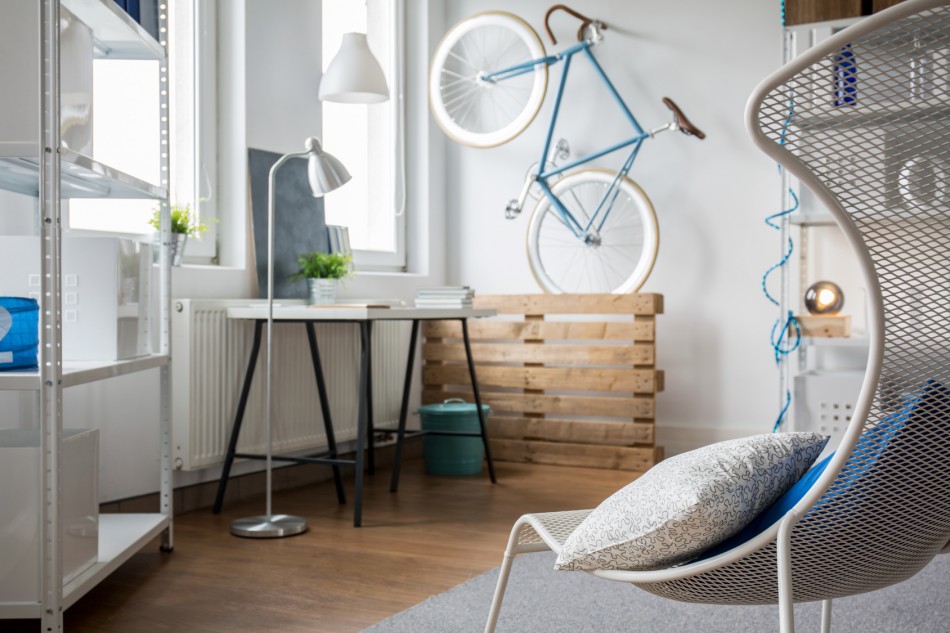 Roommates are almost never worth the savings
Let's say you could rent an entire condo unit on your own, if you wanted. However, you decide to maybe save some money, and rent one of those large units that are split between multiple tenants. Here's a tip: it probably isn't worth the savings.
The thing a lot of first time tenants don't consider is bathroom space. Four separate tenants in a 1,400 square foot unit may seem spacious enough – until you realise you're sharing with people who hog the bathroom. Wait till you wake up at seven in the morning, and find out there's a queue just so you can brush your teeth and shower (and one of the other tenants takes an hour and a half to get ready).
If you are going to have roommates, we suggest that you pick a unit where you have your own bathroom. With family you can insist on a pecking order and who goes first; it's hard to enforce that on other tenants.
(You can read more about the other common problems you'll face if you live with a landlord or other room-mates here).
Some landlords will charge more, or pay closer attention
Some landlords get extra fussy when it comes to singles. While it's not universal, there's an underlying suspicion that singles are more rowdy, and more likely to run without paying rent. This can sometimes result in quoted rates being higher (not that you'd ever know they're raising it for you), or a request for a higher deposit.
With regard to the deposit, stick to your guns. It should just be one month's rent. If they want more, check out 99.co for a better deal – we have some of the best listings in town.
Even then, don't be surprised if the landlord seems to check a little more often when you're single. They will usually back off after the first half a year, once they have ascertained that you're not the sort to have a roaring all-comers vodka quaffing contest at 2 am.
Fully furnished may be a waste of money
Want to save money when you're single? Try sticking to unfurnished apartments. It's not like you need huge kitchen cabinets, a nursery, an entire sofa set, a fridge the size of the Taj Mahal and a dining room table with a chandelier. The sad reality is that it's just lonesome you – no spouse, children, or pet to worry about.
Most singles will find a bed, a few chairs, and a single work desk are more than sufficient. And in this age of YouTube and Netflix, who needs a television anyway? If you're on a work contract, you'll be less inclined to buy tons of stuff, so it's easier to move back home when the time comes.
Not only are unfurnished apartments cheaper, they save you the hassle of getting your deposit back. A landlord has fewer excuses to retain your deposit, if there's no furniture that she can claim as damaged.
Start working in the added cost of housekeeping. You may need it.
So you're alone, but you want a fully furnished 1,800 square foot unit. Despite what we said in point 3. Okay, always good to have nice things – but we suggest you start looking for some domestic help.
A lot of first time, single renters grossly underestimate the time needed for housekeeping. Remember, back when you lived with family, there were many pairs of hands and eyes. Most parts of the residence were monitored, and damage or dirt got fixed.
But going through an 1,800 square foot unit unit yourself is something else altogether. It could mean cleaning out five air-conditioning units, wiping down the giant living room drapes, vacuuming, mopping, and so on. The bigger and more furnished the unit is, the more work your single pair of hands are going to have to do.
Maybe think about whether that gets in the way of work. If it does, either get a smaller place or factor in the cost of housekeeping (you can get a stay in domestic helper for about $300+ a month).
You know all that extra space you have? You can quietly rent it.
Some singles we know charge for storage space. There's probably some kind of rule against it (we're not sure), but because they have so much room they're happy to help store musical instruments, toy collections, inventory for a friend's blogshop, etc. Hey, it all helps offset some of the rent.
Of course, you'll have to be clear that you won't be liable if the items get damaged. You should probably also stick to dry, safe items: keeping someone's drum kit is okay, but not sacks of potatoes for someone's illegal home-made curry puff business. For obvious reasons, avoid flammable items too.
Above all, keep things minimal
The best advice for any single renter is: be minimalist. Don't buy a lot of stuff. More stuff means you need more room, and have to pay more for movers if you change apartments. The great advantage to being single is that you can have a spartan apartment, and there's no one to complain.
Do you have more tips to share for singles looking to rent an apartment? Share them in the comments section or on our Facebook community page
Check out other rental related articles here: Renting your dream home: pros and cons of a live-in landlord and The expat's guide to renting a condo vs a HDB
Find the rental home of your dreams today at Singapore's largest property portal 99.co!