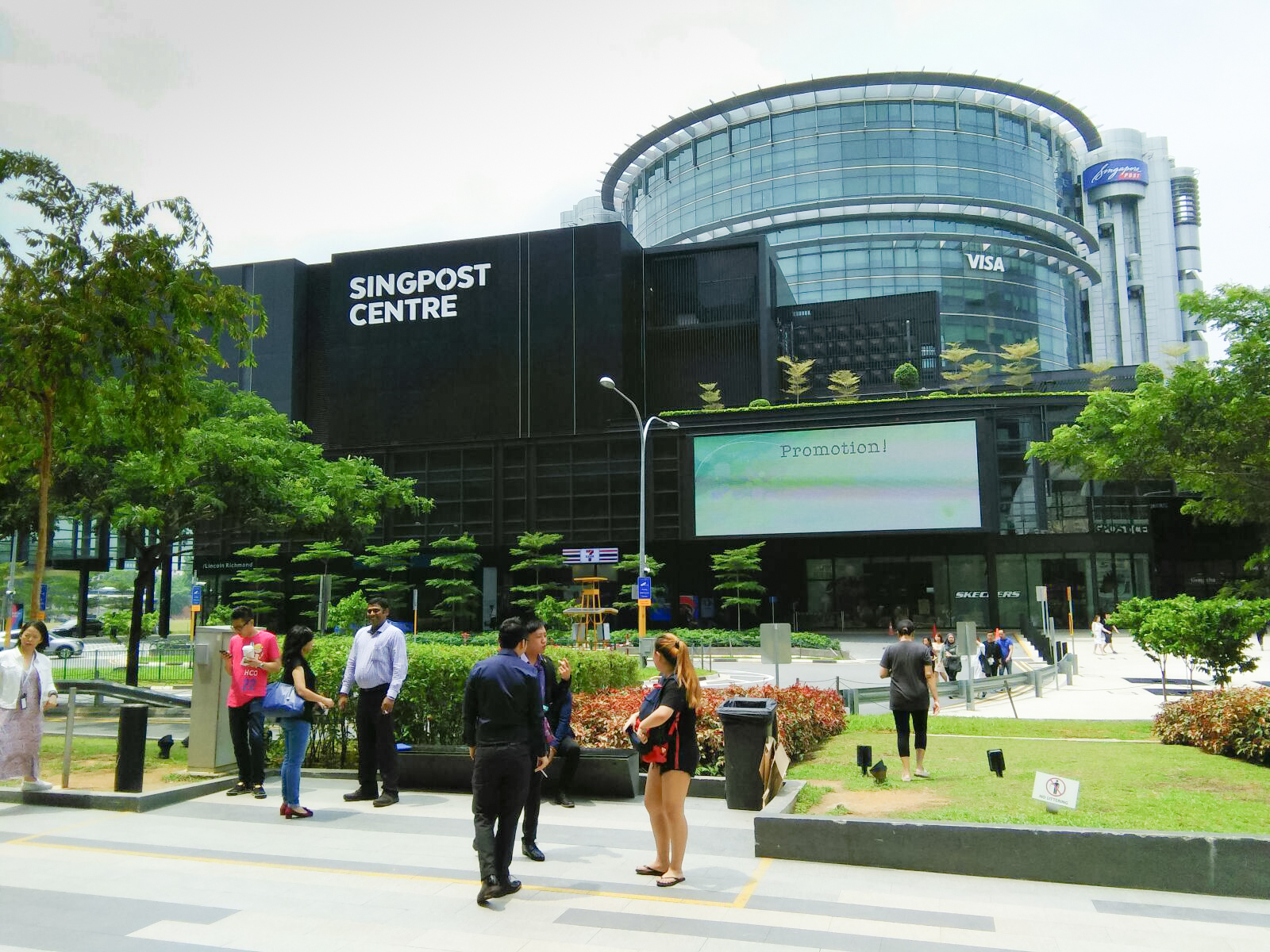 Paya Lebar Central has been earmarked as a major commercial centre – plans are underway to develop a 12ha city-fringe hub. SingPost Centre was recently given a new lease of life and redeveloped into a one-stop lifestyle mall with a Golden Village cineplex, offering shoppers a complete leisure experience.
Earlier in 2018, Paya Lebar Quarter (PLQ) – a $3.3 billion mixed-use development – indicated that it had secured tenants for more than 50 per cent of its office space. 10,000 employees are expected to throng PLQ's offices when they are fully occupied. Most recently, 429-unit Park Place Residences – which is part of the PLQ integrated development – reported robust Phase 2 sales, with units transacting at an average of $2,000 psf. Indeed, residential prices have reached a new high at Paya Lebar Central.
Development of the area started a few years back when it was announced in 2013 that Paya Lebar Air Base would be relocated, hence freeing up some 800ha of land. To put those numbers into perspective, the total land area set to be made available is bigger than Bishan or Ang Mo Kio.
One of the aims of the creation of decentralised hubs is to cultivate an ecosystem where people live, work and play in the same place. Singaporeans also value proximity to transport nodes and commercial centres, and prioritise it as one of their top considerations when shopping for a home.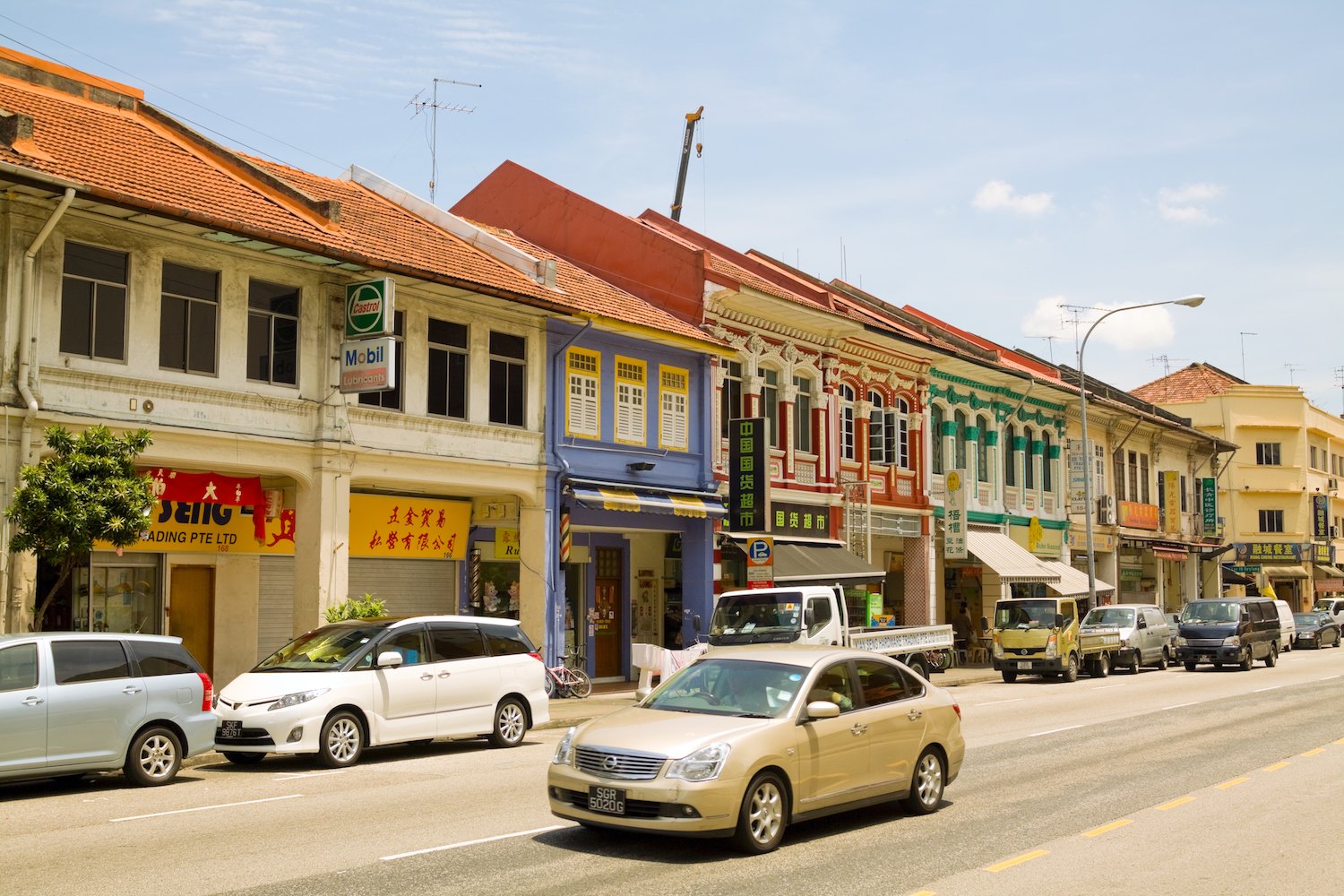 Geylang – Singapore's most colourful neighbourhood gets a makeover
Located right beside Paya Lebar Central is the city fringe neighbourhood of Geylang. Geylang is presently an underrated gem despite its proximity to town because of its somewhat colourful past. However, all that is set to change with the area's gentrification, and the authority's efforts to spruce up Geylang.   
Based on URA rental transaction data in the past 12 months, properties in the Geylang vicinity occupied two spots in the top 10 list of condos in Singapore registering the highest rental yields, reaching a high of 4.4 per cent. According to anecdotal evidence shared by property agents specialising in properties in District 14, Geylang is a prime city fringe location that seldom sees a shortfall of renters, enjoying an occupancy rate of close to 100 per cent.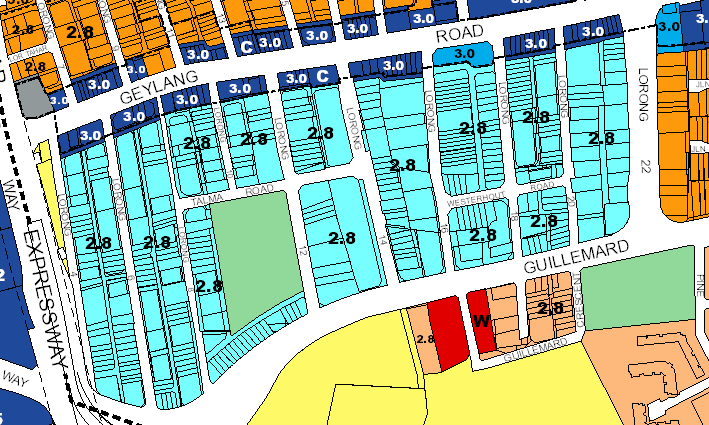 Moreover, URA has announced the re-zoning of the area bounded by Geylang Road, Lorong 22 Geylang, Guillemard Road and Lorong 4 Geylang for the land to only be used for commercial development. With a reduction in the supply of residential options in Geylang, savvy buyers who enter the Geylang market early can look forward to a high potential for property capital appreciation.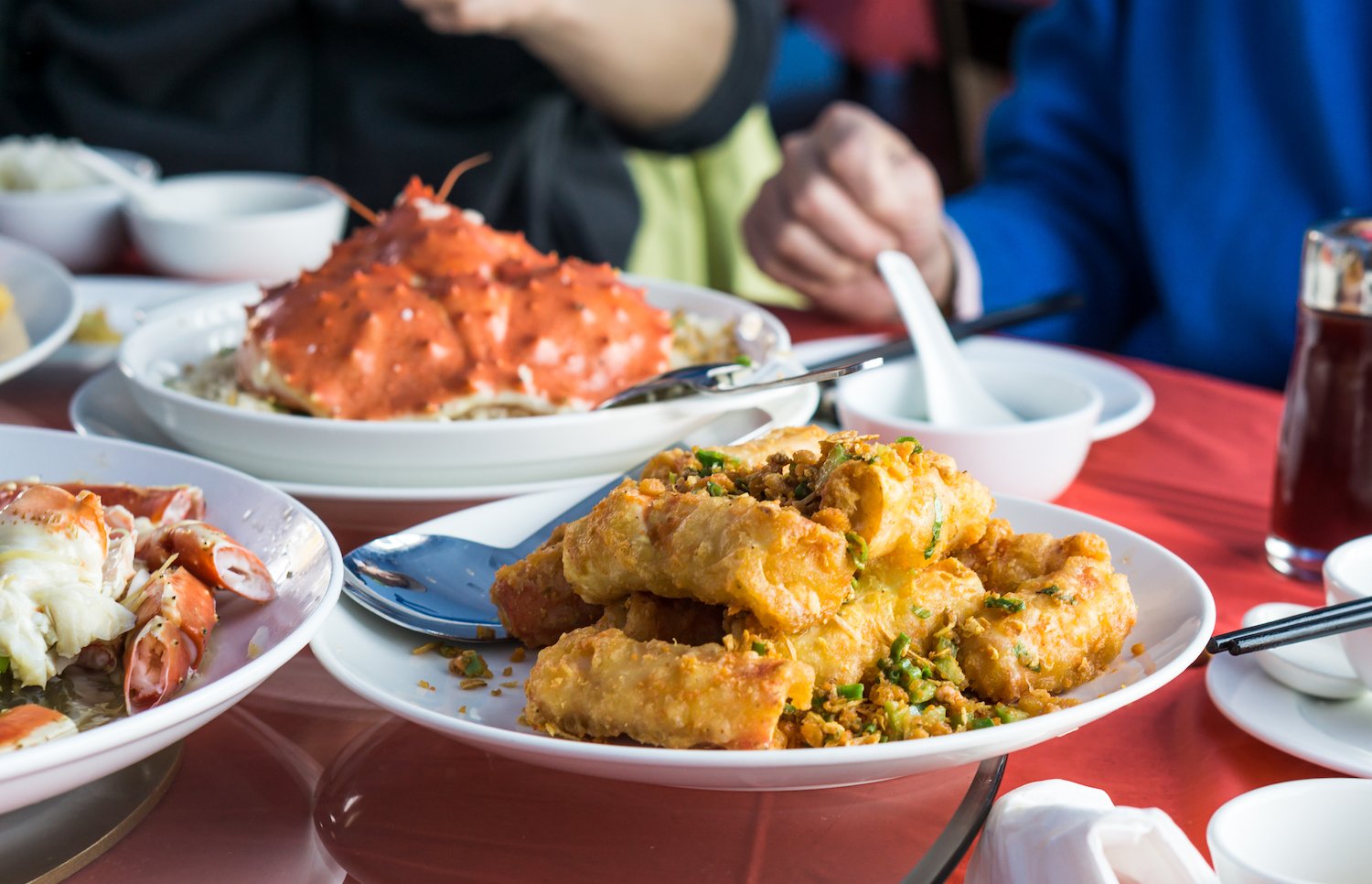 The increasing popularity of Geylang
Geylang is increasingly being populated by working professionals and creative types. Tech sales manager Landis Fan who has been renting an apartment in Geylang since a year back shared, "Instead of the hour and a half commute I used to make, work is now just a few bus stops away! Plus, there are numerous food options at my doorstep such as J.B. Ah Meng that serves hearty Malaysian zi char fare!"
Indeed, Geylang has cemented its status as a bona fide foodie's paradise. International bigwigs have been known to make their way down to Geylang for their culinary fixes. Celebrity chef Anthony Bourdain lauds Sin Huat Eating House as one of the 13 places in the world to eat at before one's demise. Hong Kong comedian and film-maker Stephen Chow is also said to be a fan of Sin Huat's signature crab beehoon.
While Geylang is better known for its zi char and hawker-style food options, the area has seen the likes of hispter joints such as The Tuck Shop, Brawn & Brains Coffee and The Skewer Bar grow their roots and business.
Local branding design firm Tripple moved their office to Geylang at the end of 2017. Creative Principal Bjorn Yeo shared, "We moved our business to Geylang as we like the energy and vibe of the neighbourhood which inspires the innovative work we do."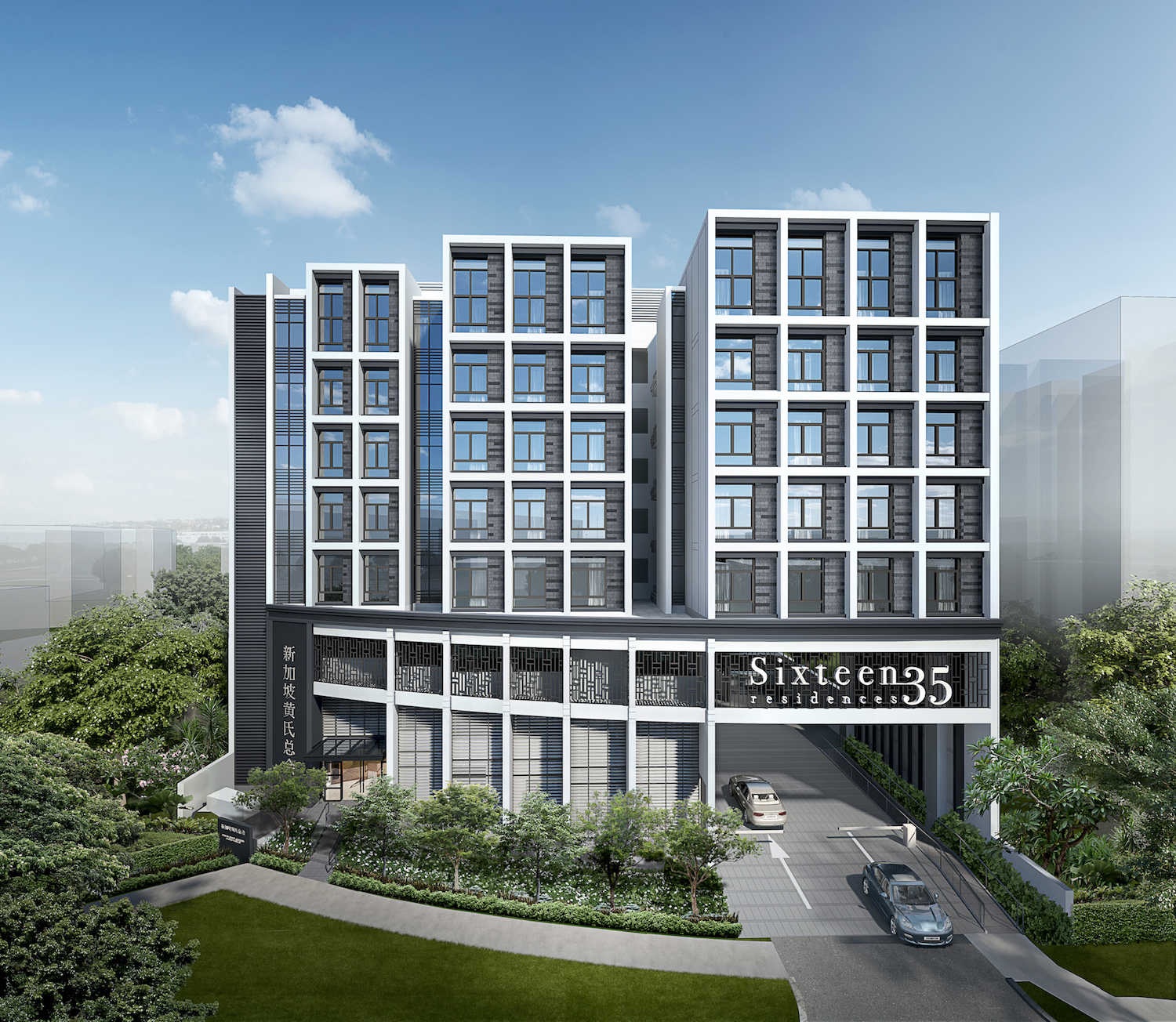 Sixteen35 Residences –  city-fringe living at its best
Located just six minutes' away by foot from Paya Lebar MRT station, the 60-unit mixed-use development Sixteen35 Residences is the latest property to be launched in the exciting city-fringe neighbourhood of Geylang. With its proximity to Paya Lebar – an important interchange with access to both the East-West and Circle line – residents can commute easily to other parts of Singapore from Sixteen35 Residences.
For people who prefer to get around by car and work in the city, the Central Business District, Marina Bay Financial Centre, Orchard Road and Bugis are an easy 15 minutes' drive away.
Comprising 1 to 3 bedroom apartments, Sixteen35 Residences features a London-inspired design with a touch of tradition, as a nod to its historical roots sitting on the site of Huang Shi Zong Hui Singapore (Huang Clan Association).
Residents can look forward to a variety of efficient layouts which maximise the amount of usable space in each unit. In addition, all units come fully fitted with high quality appliances and fittings from reputable brands such as Bosch and Grohe. After all, quality is to be expected from home-grown developer Oxley Holdings which has an international presence across 11 countries.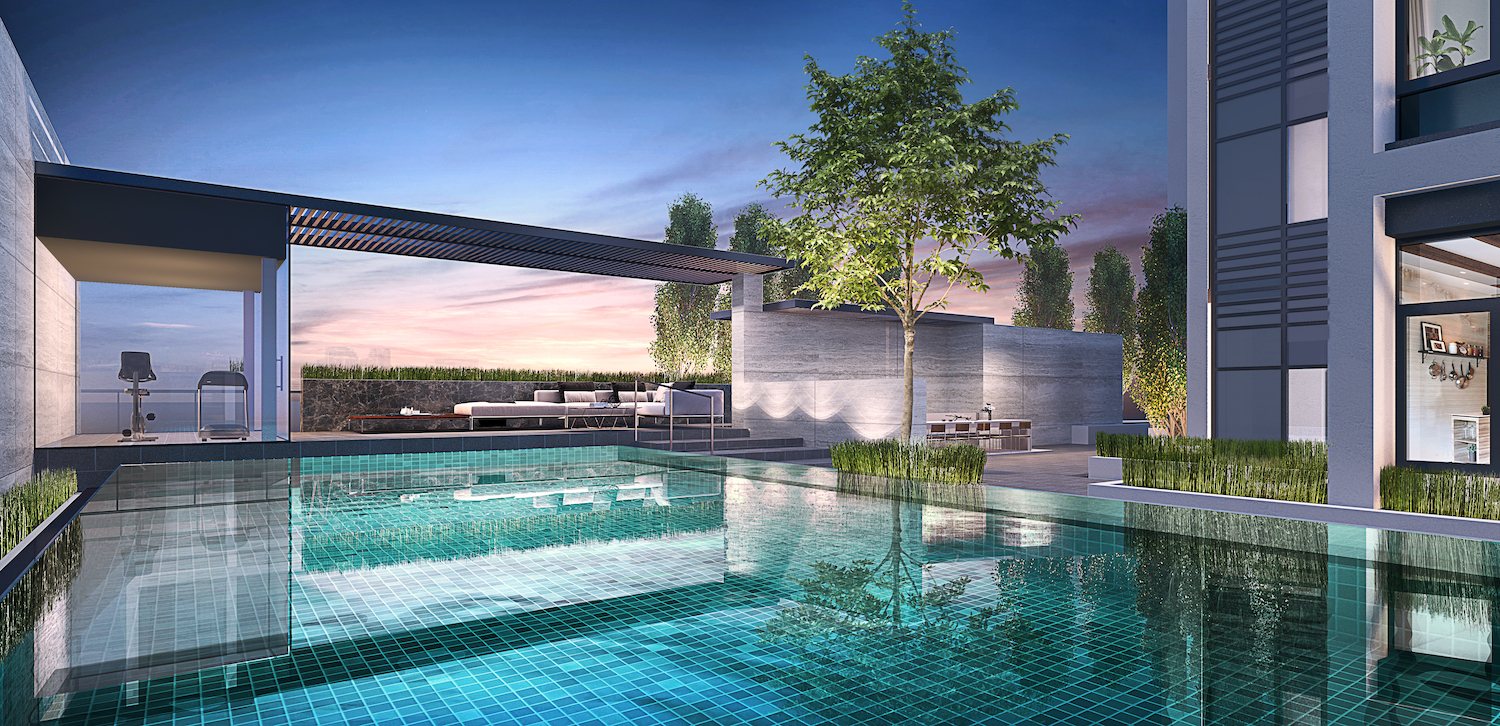 Communal areas feature beautifully landscaped grounds courtesy of award winning landscape architectural firm EcoPlan Asia. Sixteen35 Residences offer residents a respite from the hustle and bustle of daily life with its lush surroundings on the first storey. Comprising a lap pool, green wall inspired by a Barcelonian pavilion, BBQ pit and dining area, the communal grounds provide urbanites with a green oasis to chill out at and recharge from the demands of everyday life.
Prices start from $688,000 for a 1-bedroom apartment. A city fringe property a stone's throw away from Paya Lebar Central, the strategically located Sixteen35 Residences is an attractively priced development suitable for property buyers looking for both value and convenience.
Come on down to the Sixteen35 Residences showflat which opens on 28 April 2018 (Saturday) at 3 Tessensohn Road. Click to find out more about Sixteen35 Residences and to register your interest!
Presented by Oxley Holdings Limited