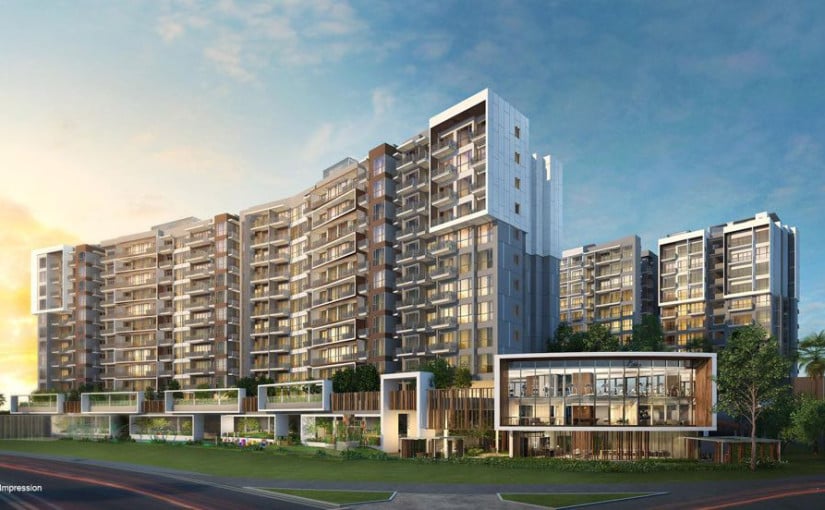 With the launch of "smart homes" like the recent Forest Woods, it's apparent the Internet of Things (IoT) is becoming a reality. Now we have speculation that houses in the future will do everything from predict your arrival (hence turning on the air-conditioner and TV by the time you unlock the door), to call the police in the event of a break-in. But what do smart homes really do right now, and are they worth the hype?
What exactly are smart homes?
Mostly, a term salespeople are taught to use to justify a higher sale price. There are also two other definitions: the visionary definition of "smart homes", and the immediate, consensual definition of it.
The visionary definition of a "smart home" is a property that combines two main features: automation and the IoT. If you've watched Iron Man movies, Tony Stark's house represents the ideal smart home. Imagine televisions that switch to your favourite channel when you step into the room, or a central computer that you can instruct to "spray the air freshener" or "water the plants" from wherever you are (even while on vacation in another country).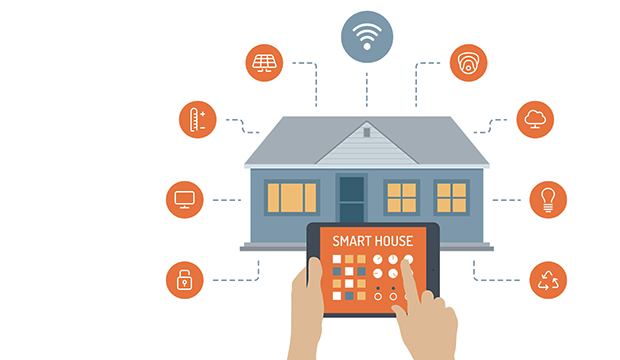 This hasn't happened yet, because it would require almost every device – from your armchair to your liquor cabinet – to have some kind of wireless connection.
The immediate definition of a smart home is not as ambitious. The general consensus comes from Coldwell Banker Real Estate, an American property firm that teamed up with CNET to create a definition. A smart home is:
"A home that is equipped with network-connected products (i.e., "smart products," connected via Wi-Fi, Bluetooth or similar protocols) for controlling, automating and optimizing functions such as temperature, lighting, security, safety or entertainment, either remotely by a phone, tablet, computer or a separate system within the home itself.
The home must have a smart security feature or a smart temperature feature in addition to a reliable internet connection. It then must include at least two features from a list of smart options, including appliances, entertainment, lighting, outdoor sensors, and safety detectors."
To summarise: if your house is connected to the internet, and you can control at least two things in it with your phone / tablet, congratulations. You have a smart home. Add $200 to your monthly rental price, and have your agent tell it to the next tenant.
Interesting smart home features in Forest Woods
Forest Woods has basic features, and add on features (additional fees apply). Basic features are:
Smart air-conditioning
Turn your air-conditioner on and off, and set the temperature by remote. Yes, we know you can do that with the air-conditioner's remote control already, but now you can do it with your phone too.
Smart door sensors
Tells you which doors are open. Before we had smart door sensors, we had to use eyeballs. In all seriousness though, pet owners will love this.
Smart home centre (Lite)
This is the basic suite of controls for the various other smart devices, and where you check up on the status of things via the sensors.
Smart camera
One of the most useful smart devices. This lets you monitor your home even when you're at work. No more nanny-cams and ugly CCTVs, and really bad news for burglars and loan sharks.
Smart lighting
Another winner. Control the lights without having to get out of bed. This has significant romantic value. Also, you can now watch Netflix till you're about to fall asleep, and then turn off the lights without having to walk to the switch. Scientifically speaking, that makes this development 23 percent more important than the discovery of gravity.
Add-ons you can buy
These are the ones you have to pay for. But negotiate with the salespeople, see if you can get a freebie.
Smart digital lock
Lock or unlock your door with your smartphone. Endless hours of fun when you want to frustrate family members trying to get out.
Smart motion sensor
This turns on the the lights just as you're about to enter the room. This could be a power saver, if the lights are programmed turn on when people are in the room, and turn off when they leave. As an aside, this is a good complement for a burglar alarm.
Smart roller blind
Operate the blinds without having to play with those stupid beaded strings. Very useful.
Smart smoke sensor
Detects when your insurance agent is trying to confuse you with complex financial terms. Well no, but that would be awesome. All it does is detect smoke, so you know when a fire is about to start.
Smart wall plug
Then your appliances on and off, without having to walk over to disconnect them. Again, genius and definitely worth paying for. (If you want to be funny / beaten up, you can also wait till your brother is about to beat a difficult boss on the Xbox, and then shut off the power).
Smart multimedia
Plays your favourite music as soon as you enter the room. When your boss visits, set it to play the Imperial March from Star Wars as soon as he walks in. He will appreciate your sense of humour.
But is it worth it?
Smart homes are kind of like a car, or a tablet. You may think you don't need one at first. But once you've experienced it, you'll wonder how you ever did without it. Trust us, little things matter. Things like being able to lock your door, when you forgot to do it but have already reached the lift lobby. Or being able to shut off the lights as soon as you close your book.

The smart homes we have now are from what techies have been promising; it will take a much longer time before our houses develop personas and start building power armour. But they're a good start, and the early adopters of smart home concepts are going to be the developers to watch for. While the hype often exaggerates, it doesn't change the fact that smart homes are the final statement in convenience.