There are a variety of facilities that can be built in a condo. These facilities are planned and built according to trends. Hence, since squash is a popular sport many years ago, many older condos have built-in squash courts. In contrast, since going green is an "in thing", many condos are actually building sky terraces and private gardens for their residents. With an abundance of condo facilities, which of them are actually overrated? Below is a list of overrated condo facilities.
Overrated Condo Facilities
Excessive vertical gardens
Infinity Pool or Rooftop Pool
Jogging Track
Sauna and Steam Rooms
Jacuzzi
1. Excessive vertical gardens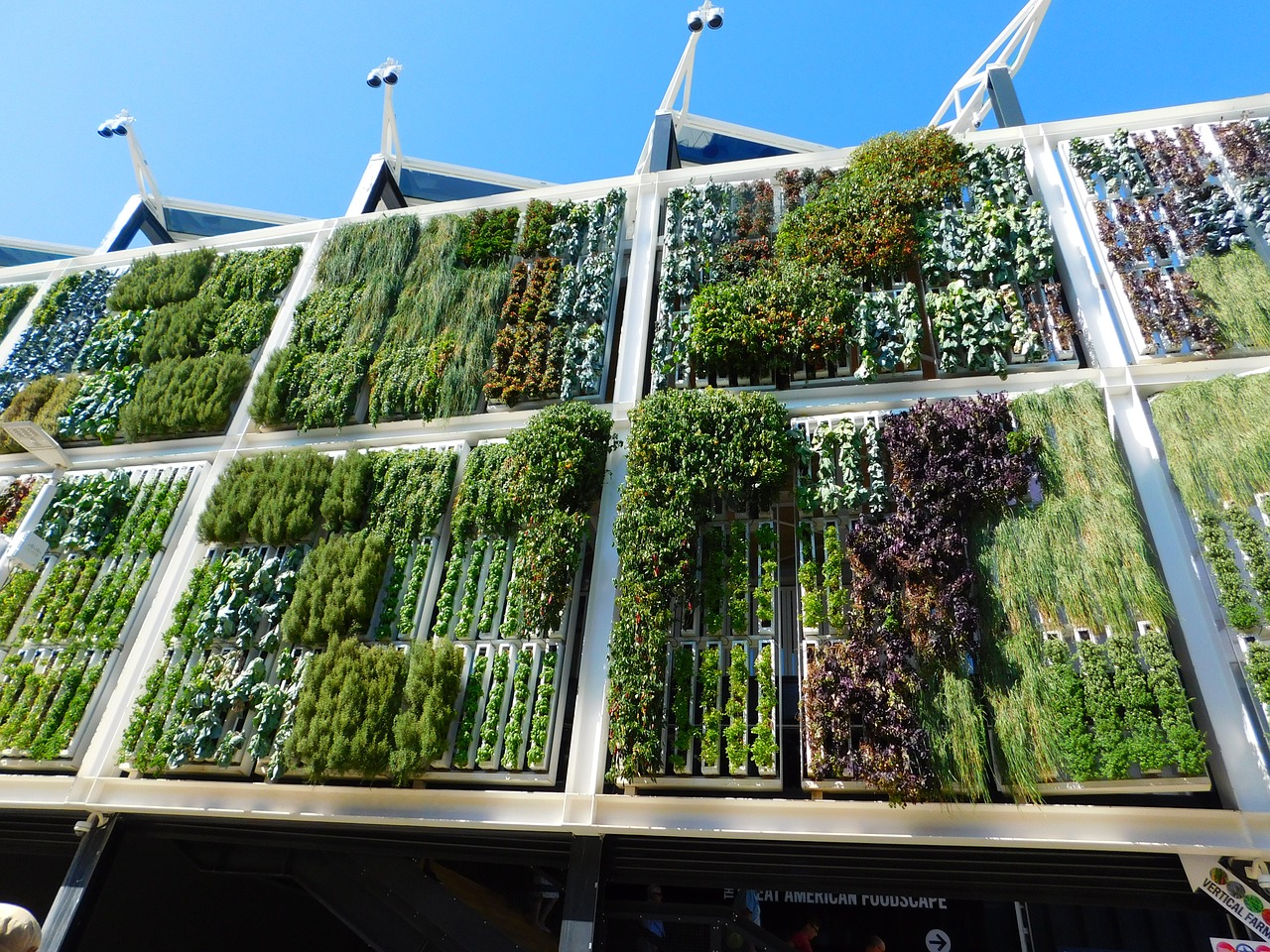 Greenery is good, but excessive vertical gardens are not. They may look good in buildings like Changi Airport, or as a centerpiece in some CBD office; but in a condo, they're reduced to an expensive feature wall.
It's not a garden you can walk around in or interact with; and let's be frank: most of us won't exactly get hours of entertainment staring at it. So while a small vertical garden is fine, the really huge ones – that reach up to the second storey or further – are just an expensive decoration. The maintenance bill required is no joke, for this aesthetic addition.
2. Infinity Pool or Rooftop Pool
Ever since the construction of the infinity pool on the roof of the Marina Bay Sands, many condo developers have jumped onto the bandwagon for their condos.
It feels luxurious…for a few months. Then you realise that having a regular old pool in the ground would mean (1) cheaper costs, (2) faster maintenance when it needs to be cleaned, and (3) frankly just as fun. The main people who benefit from an infinity pool are friends and relatives who crash your pad to take Instagram photos.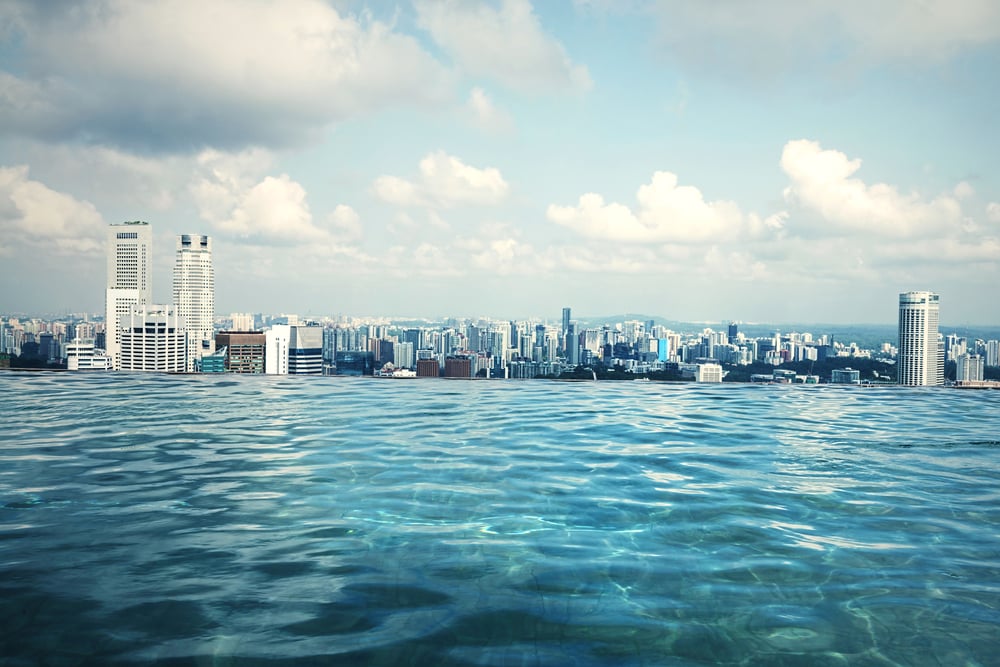 Besides, infinity pools tend to get choked up with too many people (read: Instagrammers), and are actually less fun for kids. There's no water slides or anything!
3. Jogging Track
This is supposed to promote a healthy lifestyle,  but jogging tracks usually range from 300 metres to 800 metres due to limited space. They're also packed with people and kids walking and blocking the way (because "jogging track" is apparently incomprehensible to them), and often turn gross (that rubbery material is a germ pit).
Give it a few months, and there will always – ALWAYS – be at least one idiot with a PMD or bicycle who will race down the track like a fake Lewis Hamilton and threaten to run you over.
Also, most actual joggers want to jog along the beach, the neighbourhood, etc., and don't often end up on the track. What's there to see, the back of their block? No one's THAT homely.
Honestly, the money is better spent on another treadmill machine or two in the gym.
4. Sauna and Steam Rooms
Overrated and under-utilised. Some developers greatly overrate our desire to get into a room with naked, sweaty strangers. Have you felt our climate? We can get sweaty anywhere outside the sauna too.
Also, we know of few condos where these don't break down after the first decade or so. Then they end up being a complete white elephant – either closed down like the one haunted room in a horror movie, or used as a store room for facility management teams. And even at their peak, you may see, say, three people wander in there every week.
(And then look around bored for 10 minutes, feel silly, and leave).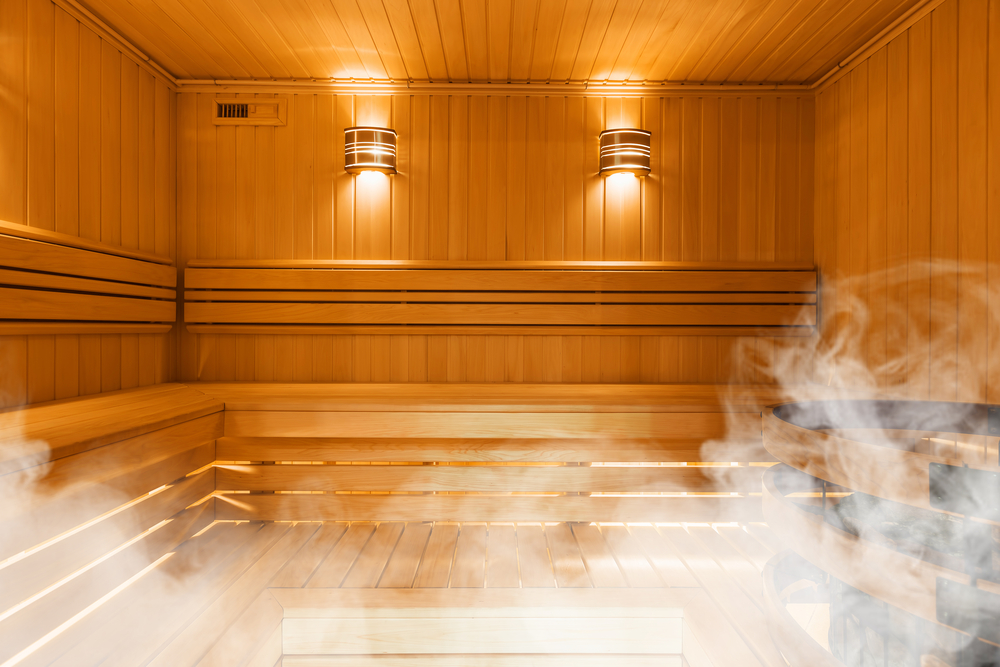 These rooms are better off being turned into more showers (the pool is usually nearby).
5. Jacuzzi
Jacuzzis were in in-thing…but when John Lennon was still booking concerts. Today, they're more associated with adult films and social awkwardness. Ever stepped into one of these with total strangers? Usually it's just you, plus a big group who all know each other, and are dominating the tub for hours.
Also, years of Hollywood movies have taught us that the joy of Jacuzzis is sipping champagne in one, or eating overpriced Swedish chocolates while lounging in them. You can't really do that in the condo Jacuzzi (no eating, no drinking), so what's the point? That's like owning a limousine, but having to drive it for ride-shares. The glamour's off.
Just use the money for a better theater system in the club house or something.
Do you think these facilities are overrated? Voice your thoughts in our comments section or on our Facebook community page.
Looking for a property? Find the home of your dreams today on Singapore's largest property portal 99.co! You can also access a wide range of tools to calculate your down payments and loan repayments, to make an informed purchase.