How to use this guide:
This is the different approaches one can adopt when buying property in Singapore – it's by no means comphrensive, and we'll be adding new strategies and tactics as we go along – stay tuned!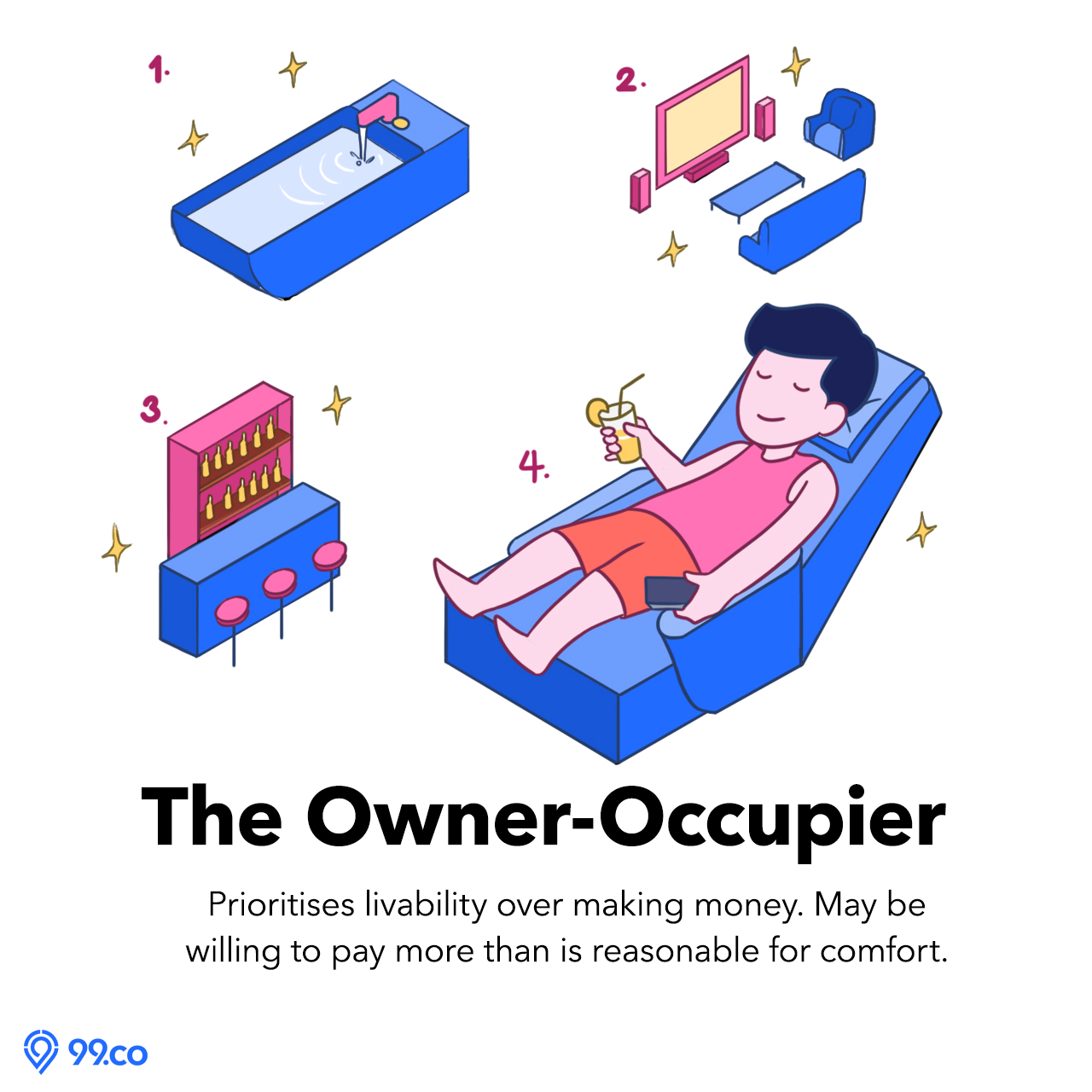 Who should do it: Anyone looking to buy property for own stay. That's it.

Summary: Not all of us need to make money from property is okay. Really, there's nothing wrong with just enjoying the place that you live in. Whatever makes you happy.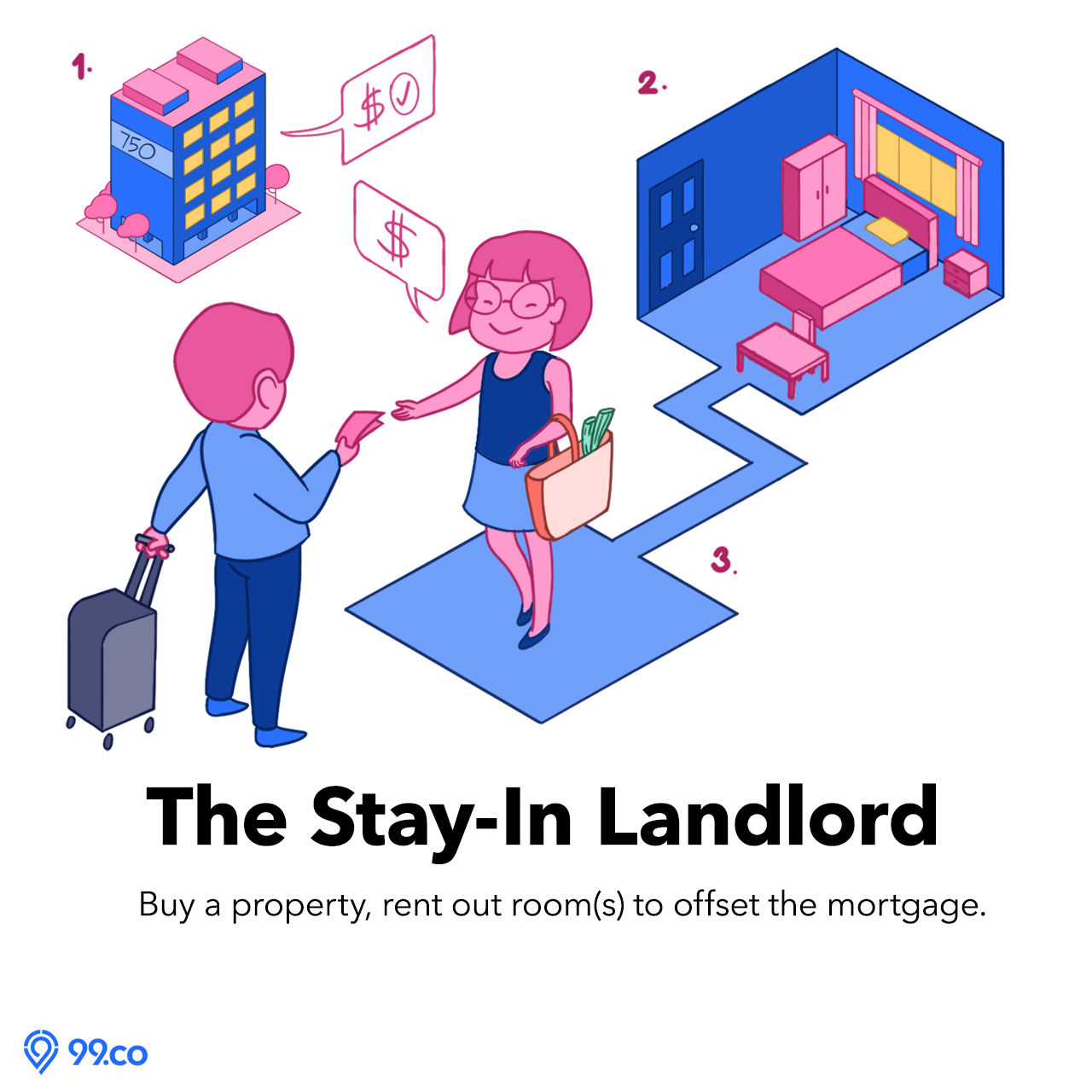 Who should do it: Landlords who really, really, really wanna get the best bang for their buck when it comes to property.  
Summary:  It takes a special sort of person who is willing to live with their tenants. Or special type of financial circumstances. The Stay-In Landlord sacrifices privacy and peace of mind to offset their mortgage.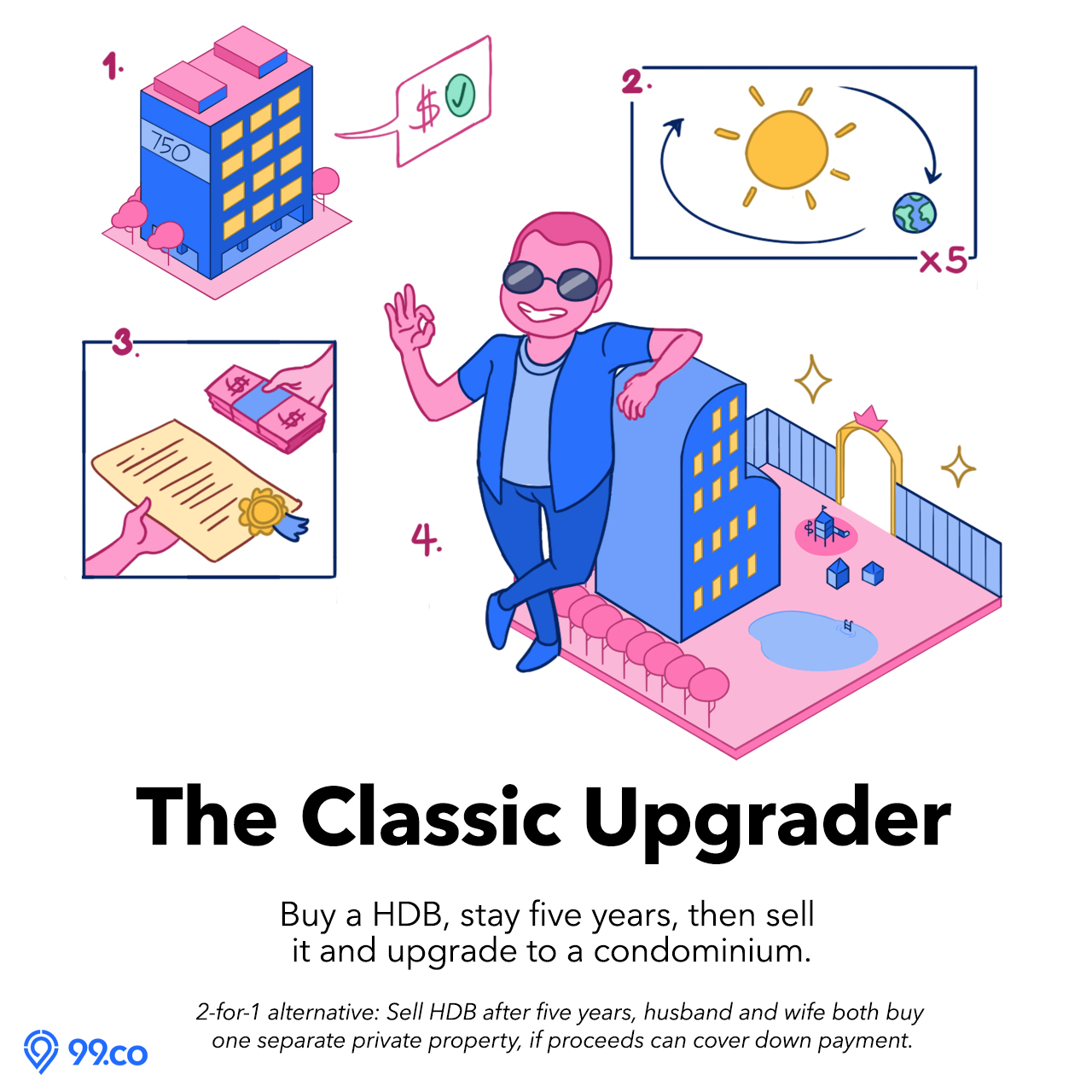 Who should do it:  Anyone who aspires to live in a condo instead of a HDB and can reasonably afford a condo. 
Summary: This strategy is best done with a BTO, as BTOs tend to appreciate after reaching their MOP, whereas resale condos are more or less will only depreciate in value. Anyway, use the cash proceeds from the HDB to upgrade to a condo. A more extreme example, commonly known as "Sell one buy two" will see a couple buying two different condos separately to avoid ABSD. This approach has its risks.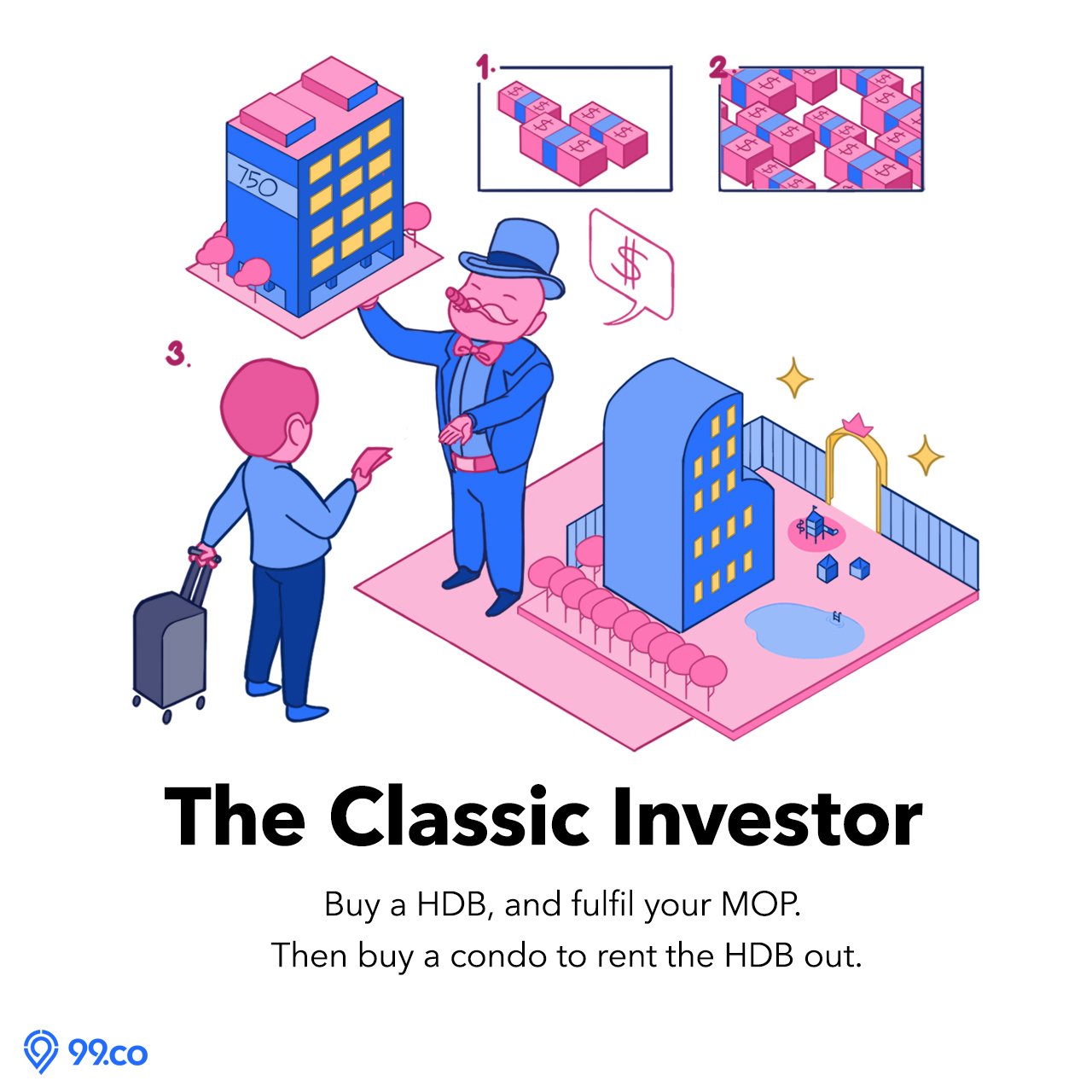 Who should do it: Anyone ready to pay 12% ABSD for their second property – no small amount if you consider the price of condos today. 
Summary: Still want to keep your HDB while owning a condo? That's a dream from the 90s and 2000s. It's great if you can simply shrug off BSD, but if not, then maybe you should consider selling your HDB first. See The Classic Upgrader (above).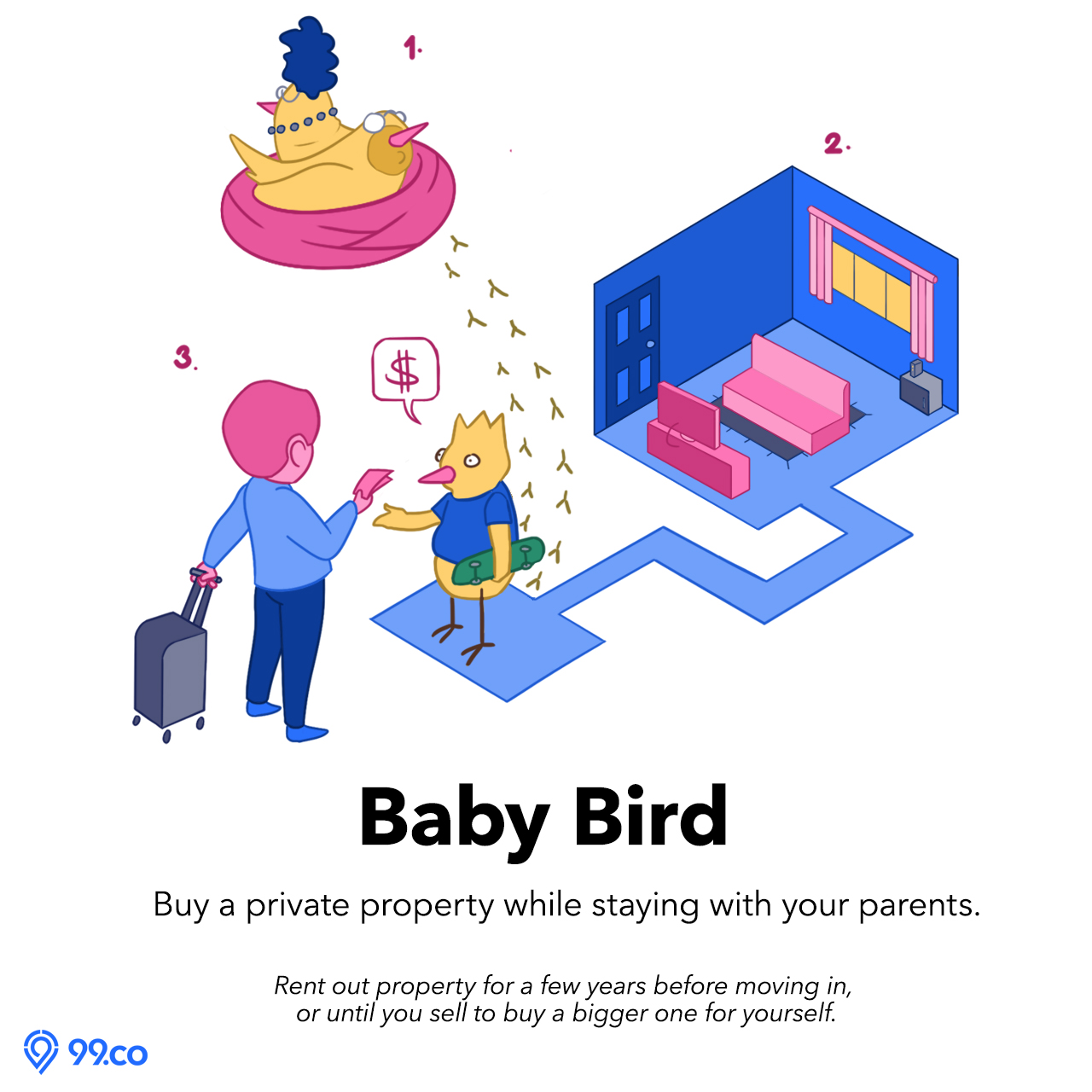 Who should do it: If you're single 20 or 30 something still living with your parents
Summary: Remain in your parent's nest to cut down on living expenses, and then proceed to buy a condo for either rental yield or capital appreciation – of course, your parents must allow you to stay with them.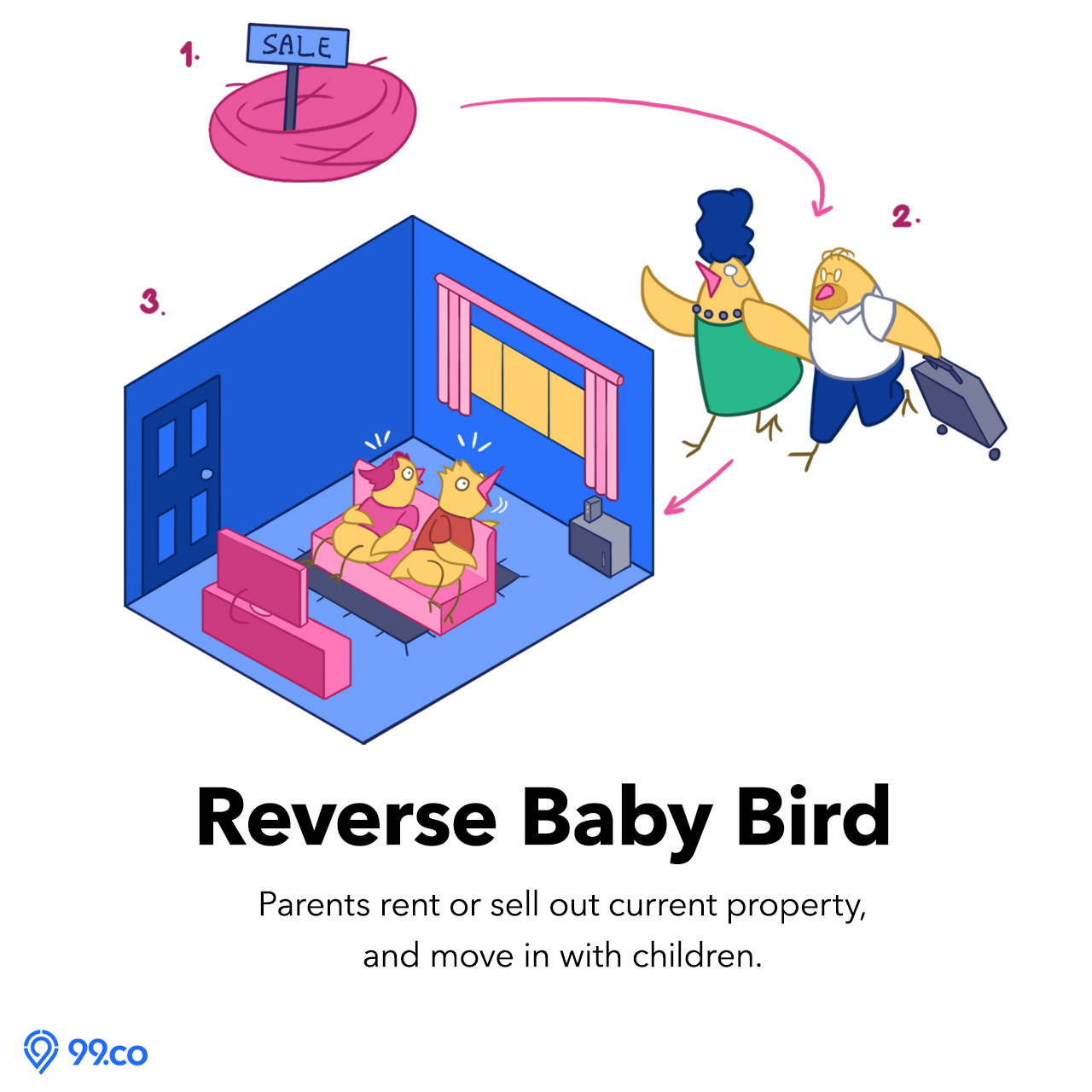 Who should do it: Only parents who have absolute faith in their child's propensity for filial piety. 
Summary:  A reverse of Baby Bird, this version sees parents liquidating their current property so that they and their children can afford a bigger property together. That said, there are various consider before attempting Reverse Baby Bird. The most serious of them all? Your kids kick you out of your home because you guys simply can't get along. Read more here.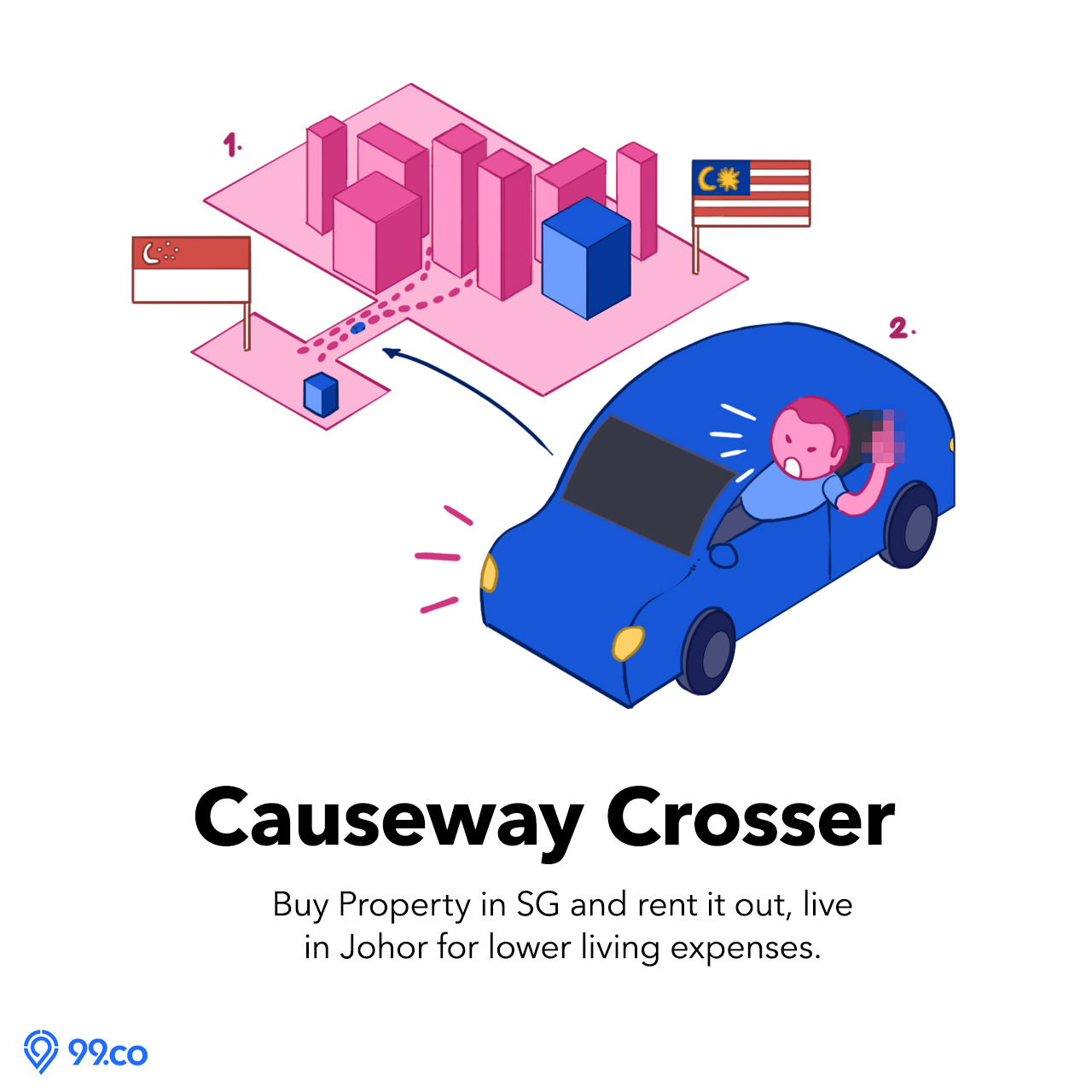 Who should do it: Anyone who doesn't mind a little inconvenience and hanging out with our Northern Neighbours
Summary: If you don't mind the hassle of crossing the causeway from Malaysia to Singapore each day, there's plenty of money to be saved with the Causeway Crosser. Johor is more affordable in every sense of the word. That said, you might have to make a few trade offs. This article has the deets.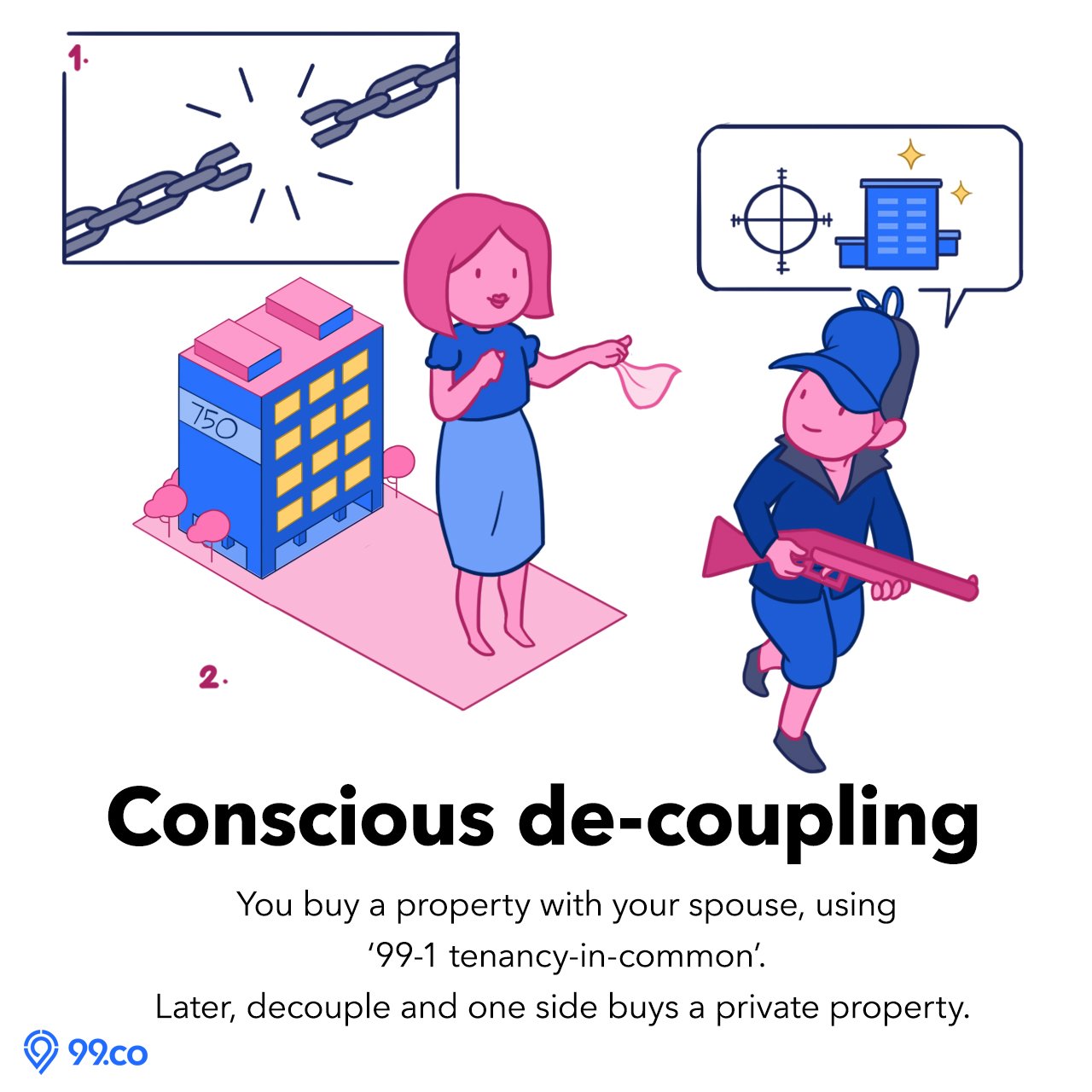 Who should do it: People who have extreme faith in their relationship 
Summary: Putting in your spouse/partner's name onto a property allows them to tap into their CPF, making condos that are typically out of reach to singles suddenly accessible. 
That said, having more two or more properties to your name attract a pretty nasty 12% ABSD. Which means a $1,000,000 condo might actually add up to $1,120,000 instead.  That's why some couples buy one condo under a 99-1 tenancy-in-common, and then remove the side who owns 1% later when they have saved enough to buy another condo. 
Conscious Decoupling allows the couple to acquire another condo without incurring ABSD, that said, it demands that both parties have faith and trust in each other not to run off with each other's money. 
Legality: Not legal for HDBs.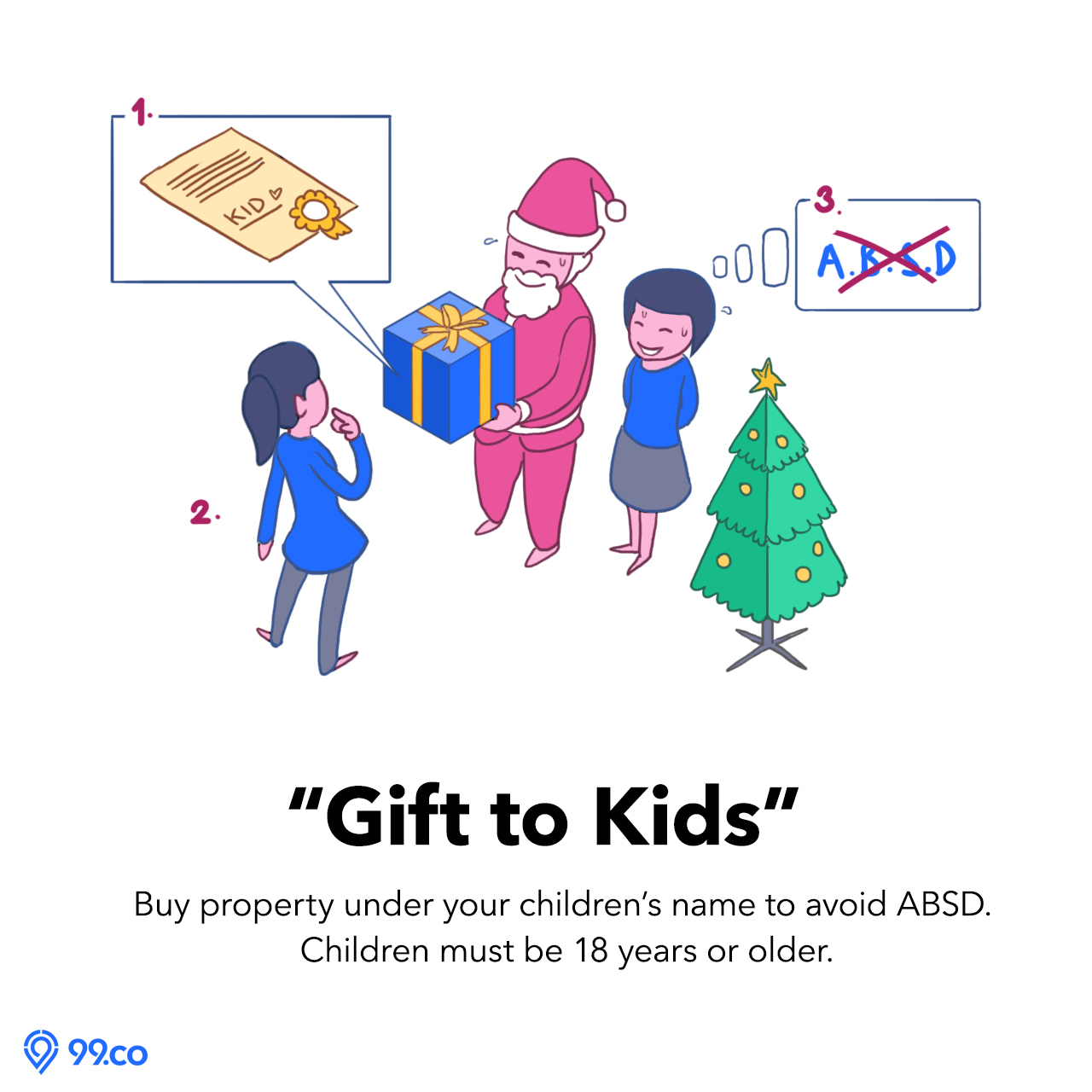 Who should do it: Rich boomers with lots of money and lots of children.
Summary: To avoid ABSD, you can buy property under your children's name. Great if your child is able to live in the property, or is not intending to buy property of their own. Also widens the inequality gap in Singapore.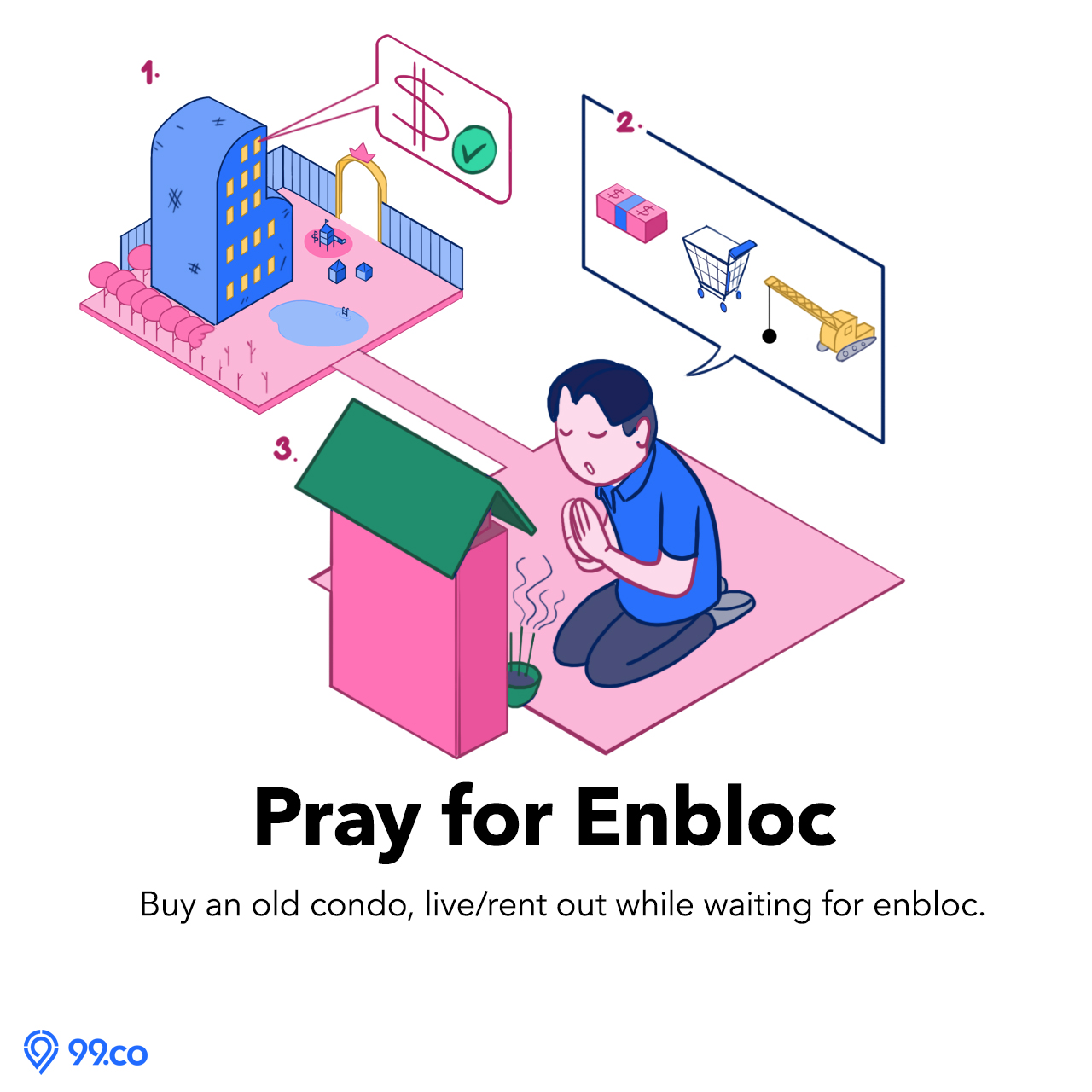 Who should do it: This involves buying a mature condo which is at least 30-40 years old and holding it all the way in the hopes of striking the en bloc lottery. 

Summary: Going for the enbloc lottery? The key thing is holding power. If you don't have holding power, your gamble is meaningless. Oh, and please have a backup plan in case you don't strike the lottery.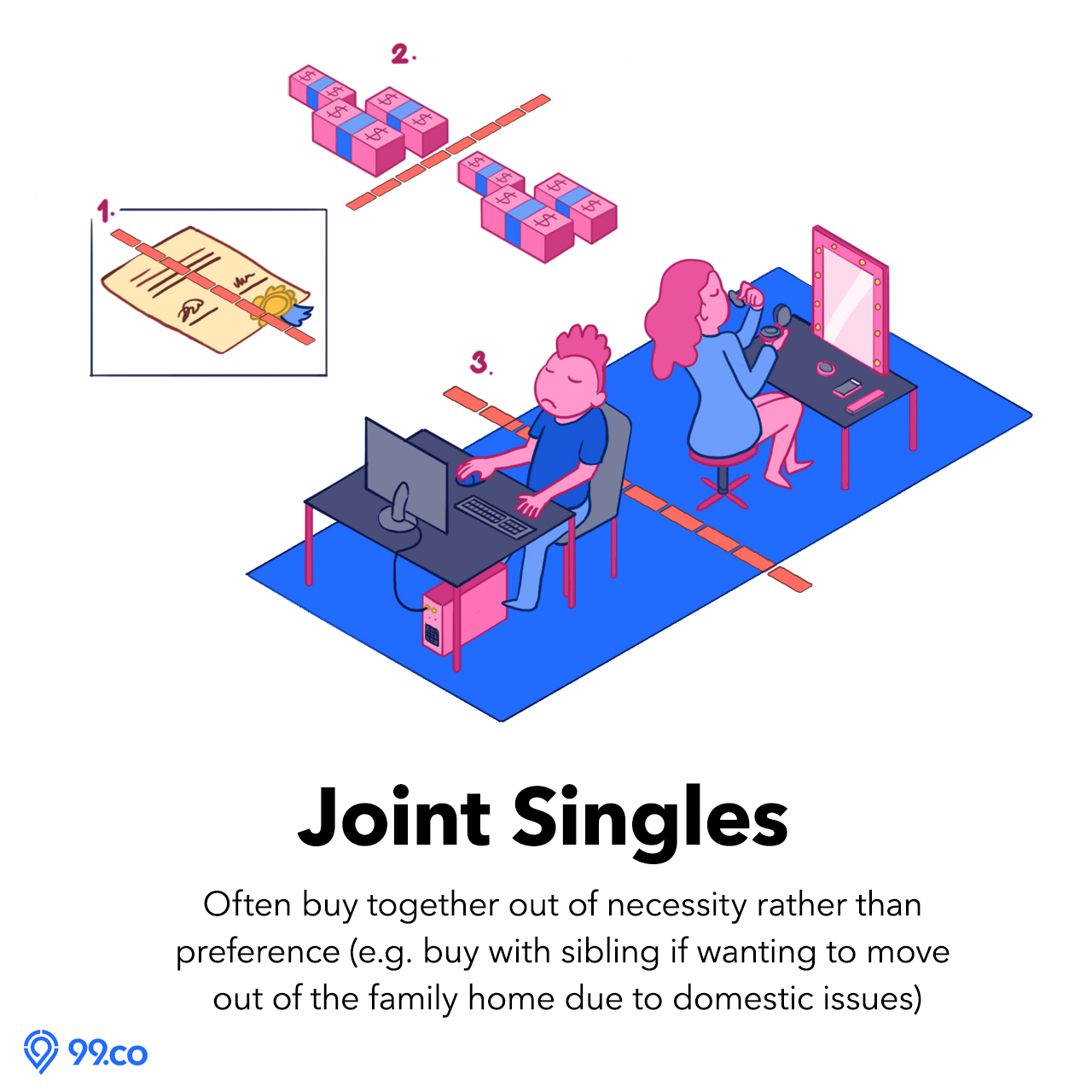 Who should do it: People aren't classified as a 'typically family unit' by the Singapore government – e.g LGBT couples or just a bunch of single friends who like to live together. 
Summary: If you're buying private property, this is pretty straight forward. HDBs, however, is slightly more complex. All of y'all need to be at least 35 to apply under the Joint Singles Scheme.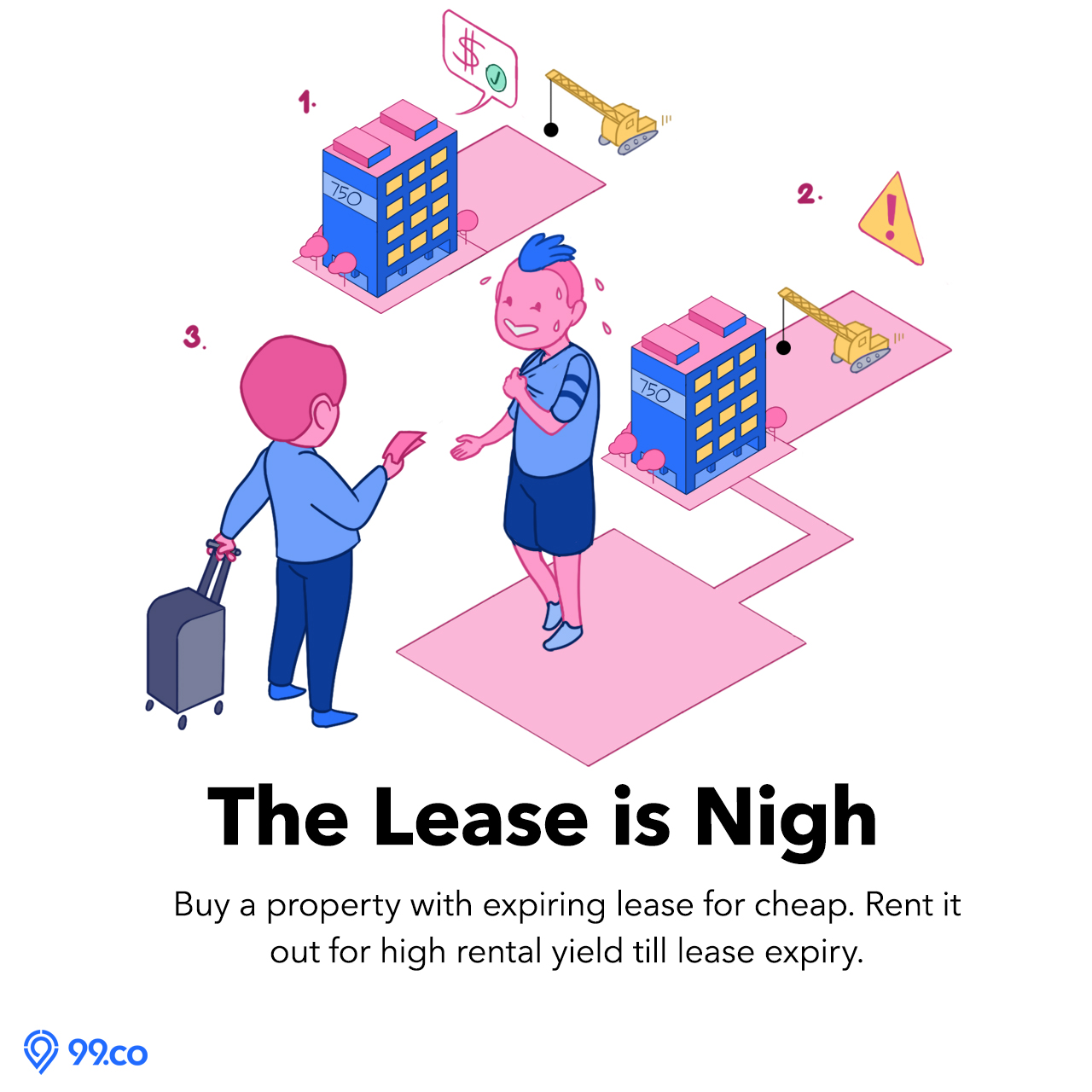 Who should do it: Anyone prepared to buy a property and go through all the way with it to the bitter end with no intention of reselling it. 
Summary: When a property's lease remaining falls below 50 years, everyone despairs because the property prices fall like crazy, amirite? Well, not really. Tenants don't give a damn how many years there are left on a lease, as long as a place is liveable. 
Suppose you could buy a HDB flat with 50 years of leasing remaining for $300,000 and rent it out a $2,100 a month (or 25,200 a year), that would be 8.4% rental yield.

Not bad, no?  (often sees use with Causeway Crosser)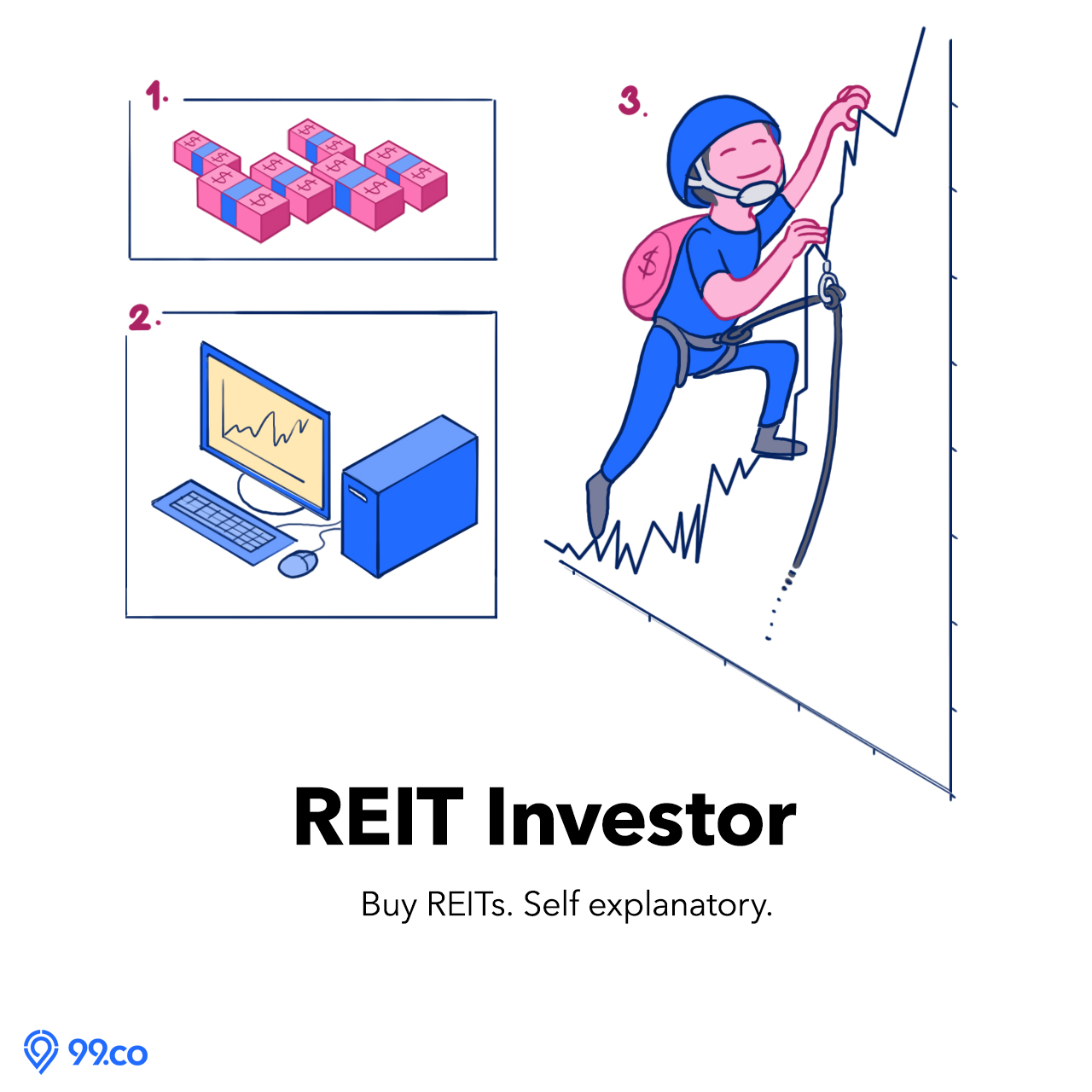 Who should do it:  Anyone who loves property but doesn't want the hassle of being a landlord or having all their liquidity locked up in one property. And is okay with outsiders having control of their assets. 
Summary: Buy REITs and hope their management doesn't screw up. Don't get us wrong, there are many advantages of owning a REIT vs an actual property, but the reverse is also true. More here.  
Who should do it: Absolutely no one.
Summary: While we do agree that it sometimes makes sense to rent rather than own property, in the long term, this is rarely the case in Singapore – where 90% of the people own their homes.