In this instalment of the non-tourist trap guide, we will be looking into the vibrant neighbourhood of Bedok – one of the largest in Singapore:
History of Bedok
Bedok is a mature residential estate located along the south-eastern coast of the East Region of Singapore. The name was most likely derived from the Malay word 'Bedoh'. It refers to a very large drum used for calling people to a mosque for prayer or to sound the alarm in the days before loudspeakers existed. However, the 'h' has since been changed to 'k' as most Malay words usually end with a 'k'.
In addition, the name Bedok is one of the early native place names in existence around the time of Sir Stamford Raffles.
In 1963, there were plans to develop Bedok into a HDB town. Since then, Bedok has transformed into a vibrant town that is constantly bustling with life.
Characteristics of Bedok
Bedok is divided into eight different subzones; Bayshore, Bedok North, Bedok Reservoir, Bedok South, Frankel, Kaki Bukit, Kembangan and Siglap. There are several MRT lines that run through Bedok, both existing and upcoming. Accompanying the MRT stations is an air-conditioned bus interchange that houses around 33 different bus services that travel all around Singapore.
At present, Bedok is the largest planning area in the republic, housing an estimated 289,000 residents, both young and old. The area has a good mix of modern amenities and nature, making it a favourable place to reside at.
There is an estimated HDB resident population of 194,700, with approximately 61,828 flats within the area. Besides HDB, private residences that mainly stretch along Bayshore, Frankel and Siglap are prevalent.

Food Places to Visit
With Bedok being an estate that's been around a long time, there's a plethora of food available, ranging from hawker centres to restaurants:
1. Bedok Interchange Hawker Centre
Being newly renovated recently, this is open-air concept hawker centre. It serves a variety of local delicacies and other cuisines as well. Prices of food tend to be on the cheaper end, making it very popular among the locals and residents of Bedok. Moreover, being at the doorstep of Bedok Interchange and MRT station, this place is always crowded in the day with people trying to grab a meal, especially on the weekends. Below is a list of recommended stalls:
Song Zhou Luo Bo Gao
This stall serves only one standout dish, carrot cake. It has perfected the old-school black and white carrot cake, offering a dish that encompasses both the sweet and savoury elements perfectly. Moreover, since each plate is fried upon order, there is always a long queue in the morning and during the weekends. However, this guarantees that you can enjoy your plate of carrot cake that is piping hot and fried to perfection.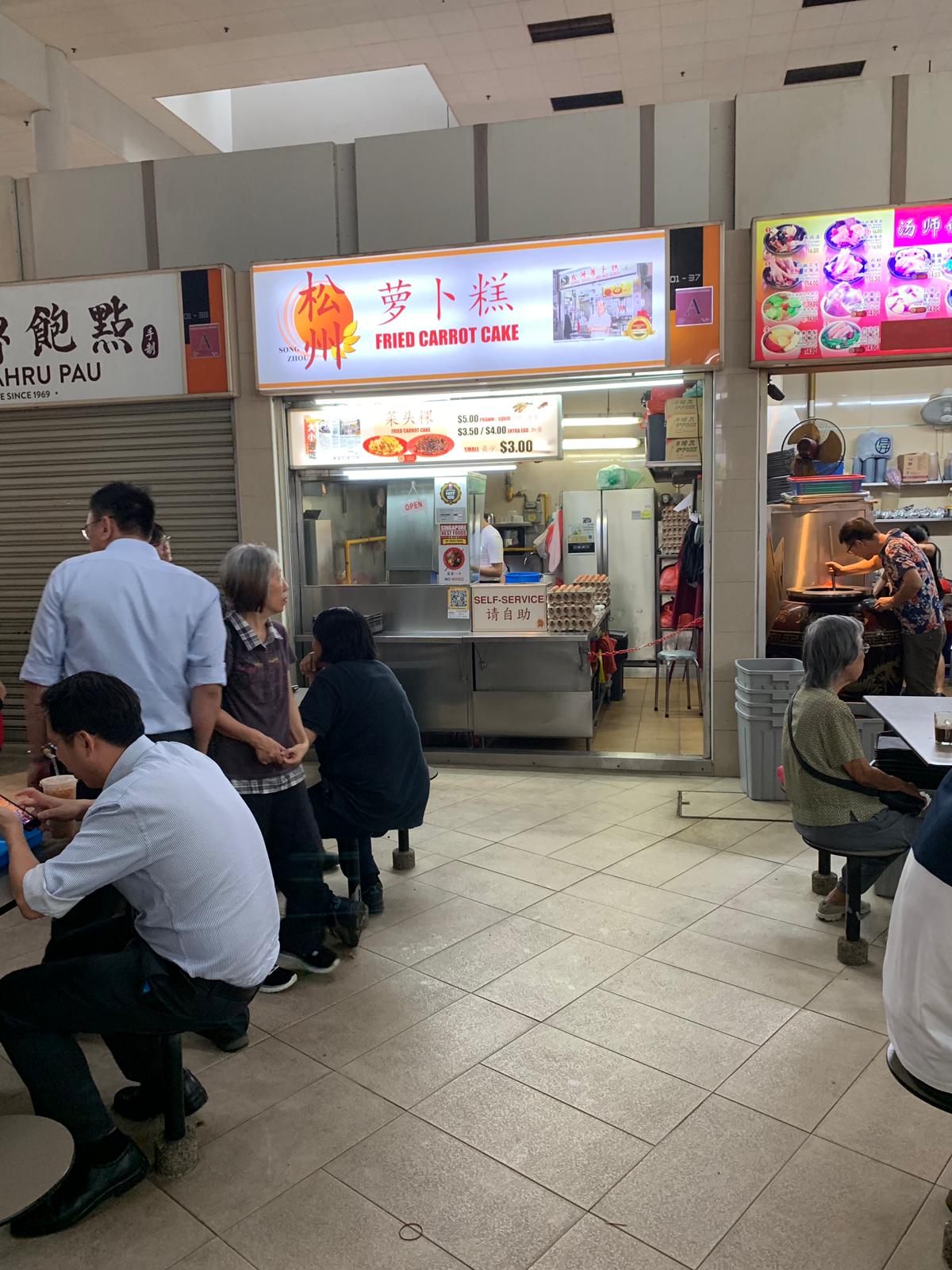 Ma La Xiang Guo
Jumping onto the Mala bandwagon, this particular Mala stall at Bedok Interchange Hawker Centre always has a snaking line in front of it. It offers a wide variety ingredient like fresh seafood, different types of meats, carbohydrates and vegetables. Each bowl of Mala is fried well together to give you both the "ma" and "la" tingling sensation. Thus, this makes you come back for more to settle your frequent mala cravings.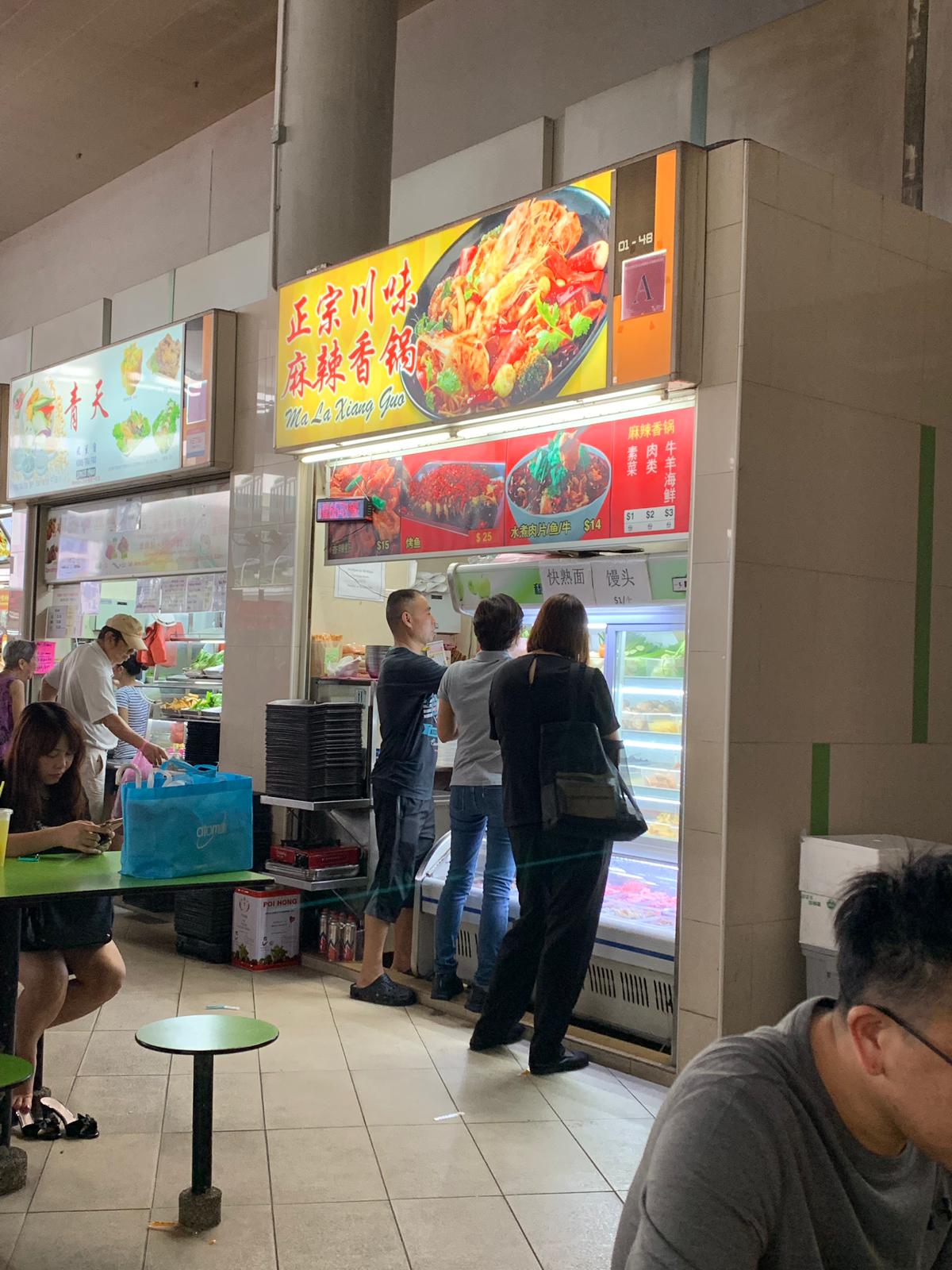 Bedok Chwee Kueh
Chwee Kueh – a Teochew-style steamed cake served with chai-poh (preserved radish). This stall is famous for its large and soft steamed cake that is accompanied with the aromatic and nicely browned chai-poh. Although not the most typical type of local dish, there is often still a long queue for this legendary chwee kueh, probably because this is their original stall.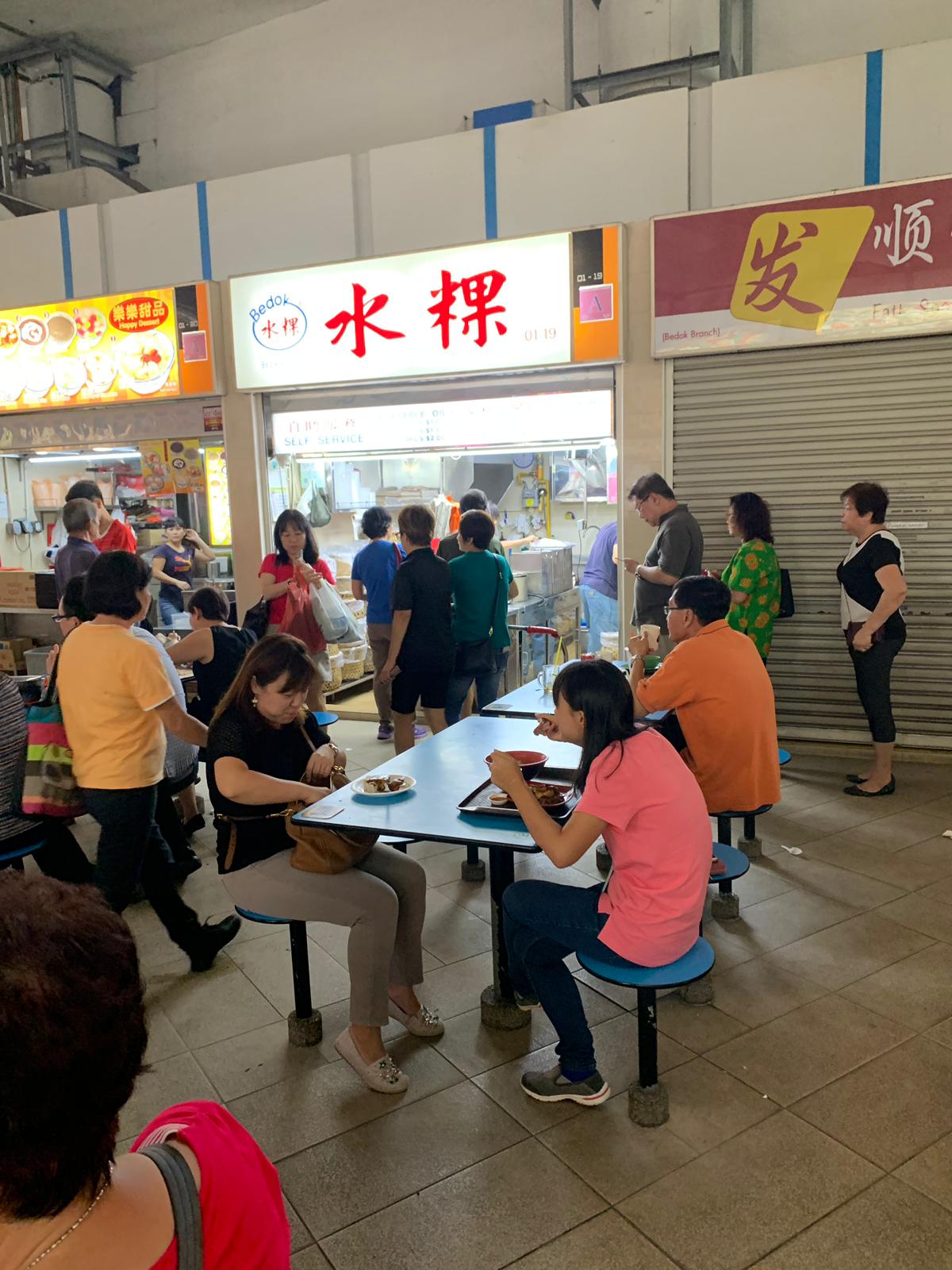 2. Bedok 85 Fengshan Food Centre
A go-to supper spot amongst the easties, this hawker centre is always bustling with people every day as stalls open till late.  These are just some of the stalls that typical supper-goers patronize:
Xing Ji Rou Cuo Mian
This is not your typical minced pork noodles. Here at Bedok 85, you can get a unique bowl of soup-style Ba Chor Mee. The highlight of this stall is how well the springy yellow noodles complement the flavorful clear soup so well. This bowl of piping hot noodles is everything you need on a cold rainy day.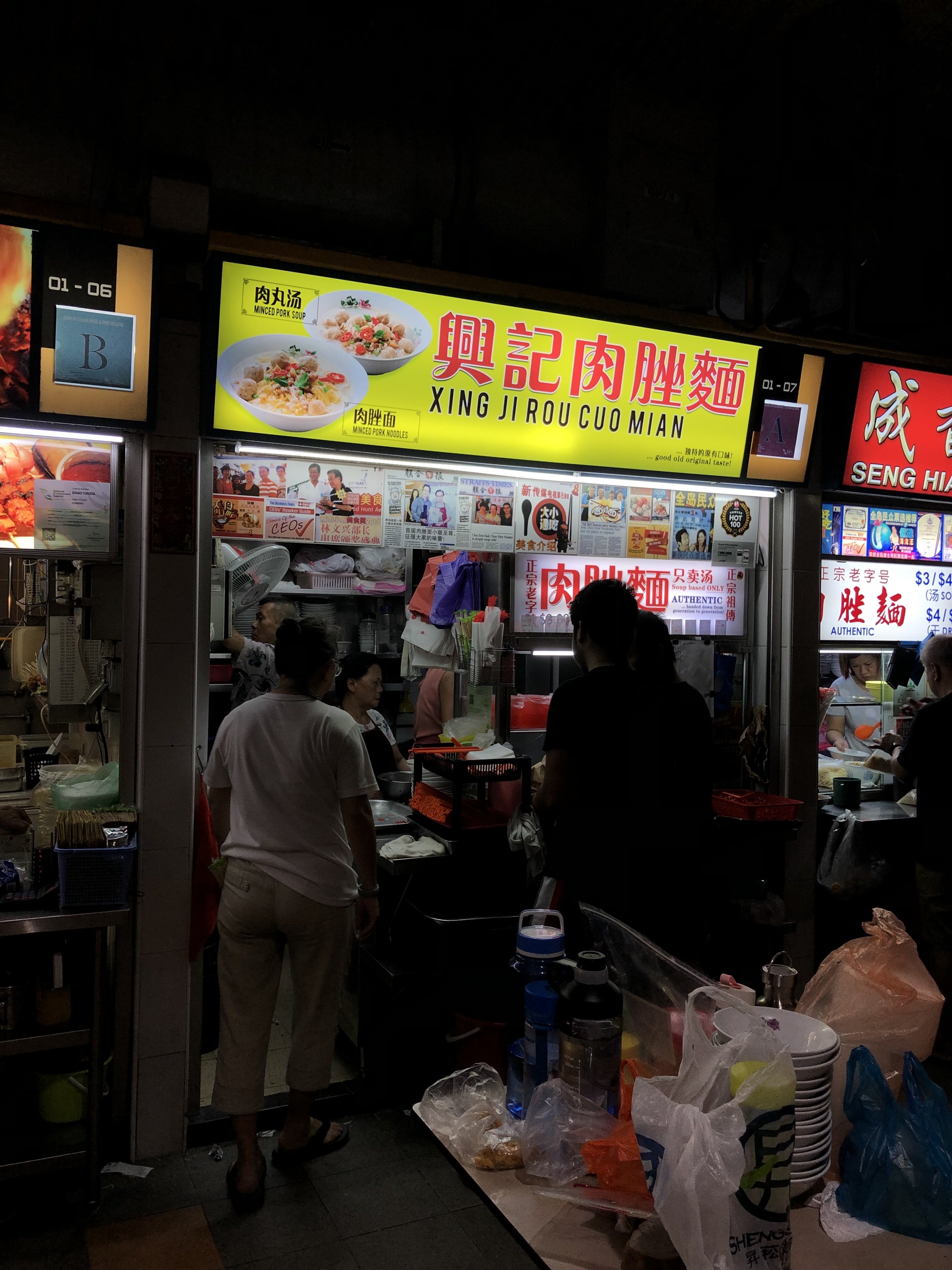 Chai Chee Pork Porridge
If porridge is your comfort food, this stall is a must try. You would usually find people queueing at this stall no matter what time of the day it is. This bowl of goodness consists of porridge that is cooked until it is thick yet smooth and is packed full of meat and flavour.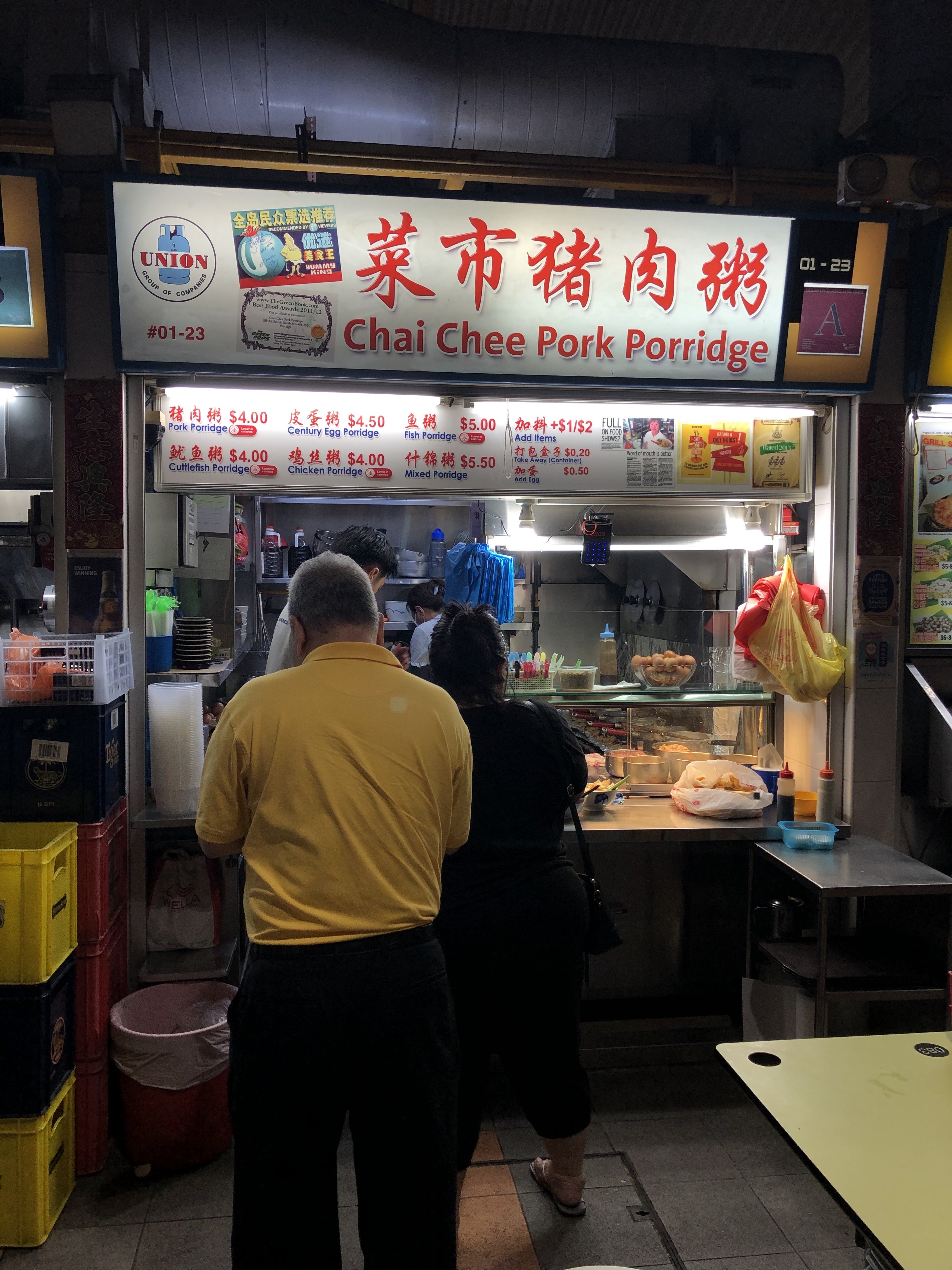 Ah Balling Peanut Soup
There is always room for dessert. End off your supper adventures with a bowl of traditional glutinous rice ball in a rich soup. Here you can find glutinous rice balls with the usual peanut or black sesame and unique fillings such as green tea, red bean and yam. Choose to have these balls either in peanut soup, almond milk or ginger soup.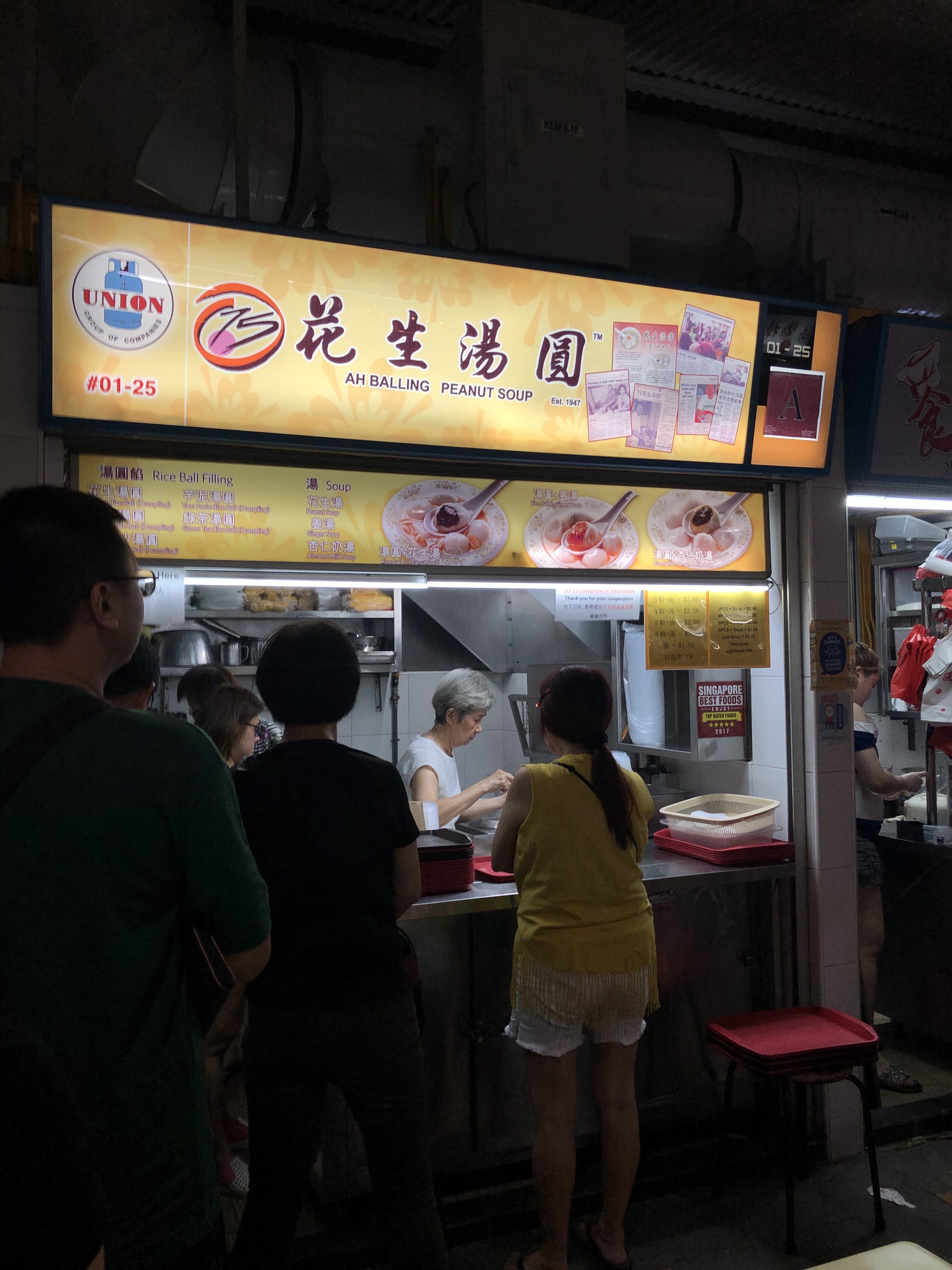 3. Nakhon Kitchen
For an alternative cuisine, Nakhon is just a 5 minutes bus ride away from Bedok Interchange. This authentic Thai restaurant offers a variety of dishes at affordable prices. Recommended items from Nakhon include their Tom Yum soup, Green Curry, Minced Pork with Basil and many more.
4. Refuel Cafe
If you prefer to have some scrambled eggs on toast with bacon accompanied by a cup of artisanal coffee, Refuel Café is a good choice. Conveniently located near Bedok Reservoir, you can choose to take a morning jog then head over for a Sunday brunch with your family or friends. Albeit more expensive compared to hawker centres, Refuel Café provides relatively affordable brunches that are worth waking up early for during the weekends.
Things to Do
1. Forest Adventure
Forest Adventure is Singapore's first and only Treetop obstacle course located amongst the trees in Bedok Reservoir Park. Why not be 6 meters off the ground and get a bird's eye view of the park as you navigate your way through this obstacle course? Walk on a tightrope, balance on wooden planks or zip line across the lush foliage and waters of Bedok Reservoir. This could be a good family bonding activity to do over the weekend or during the holidays. Furthermore, you don't have to worry about anyone missing out on the fun. There are different courses of varying difficult offered to cater to the different age groups.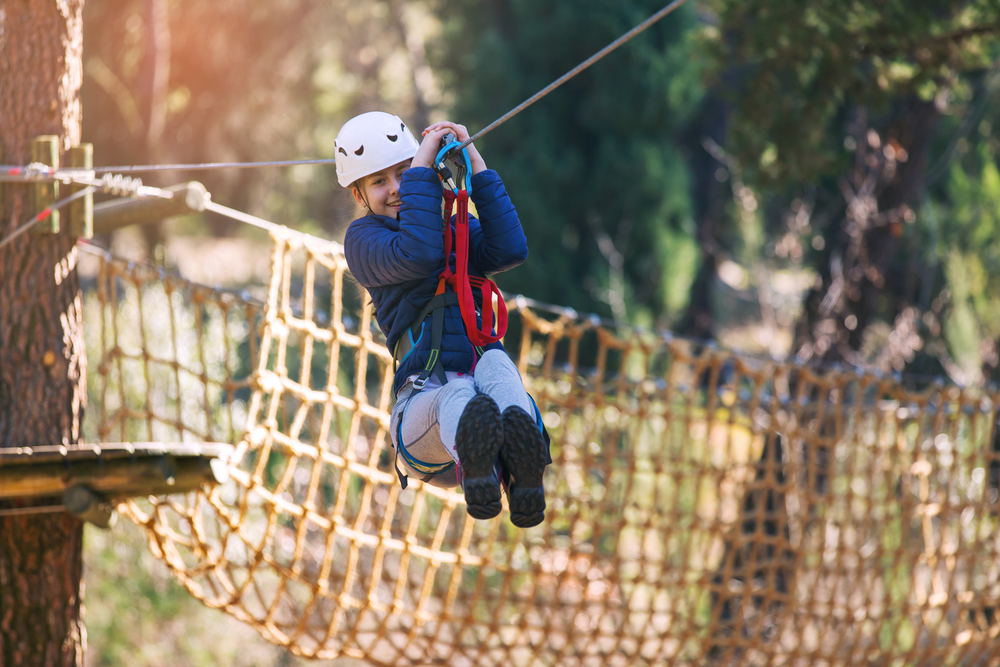 2. Decathlon
Enter into a world of sports at Decathlon's flagship store at Chai Chee. At this megastore, you can get any imaginable sports equipment and apparel at accessible prices. The wide variety of sports products range from basketballs to inflatable kayaks and diving equipment. In addition, the store has different specific testing zones where customers can try out products before purchasing them.
3. Heartbeat @ Bedok
This integrated lifestyle hub located in the heart of Bedok Town neighbourhood is a go-to place for many people. It offers a range of facilities and brings different services together under one roof, catering to residents of all ages.
For sports enthusiasts, go for a swim at the eight-lane competition-sized swimming pool, have a game of badminton with your friends at the indoor badminton court or workout with a view at the gym.
Besides all these sporting facilities, the building also houses Bedok Public Library, Kampong Chai Chee Community Club, Bedok Polyclinic, educational centres and a senior care centre.
4. Bedok Reservoir Park
If you are a nature lover, visit Bedok Reservoir Park. Circling Bedok Reservoir are paved and packed gravel paths, perfect for an evening walk or a jog to rewind and keep a healthy lifestyle. Several floating decks surrounding the circumference of the reservoir offers spectacular views of the reservoir and sunset.
Bedok Reservoir also offers a great sanctuary for people interested in bird watching. Here you can see birds such as herons and kingfishers flying around.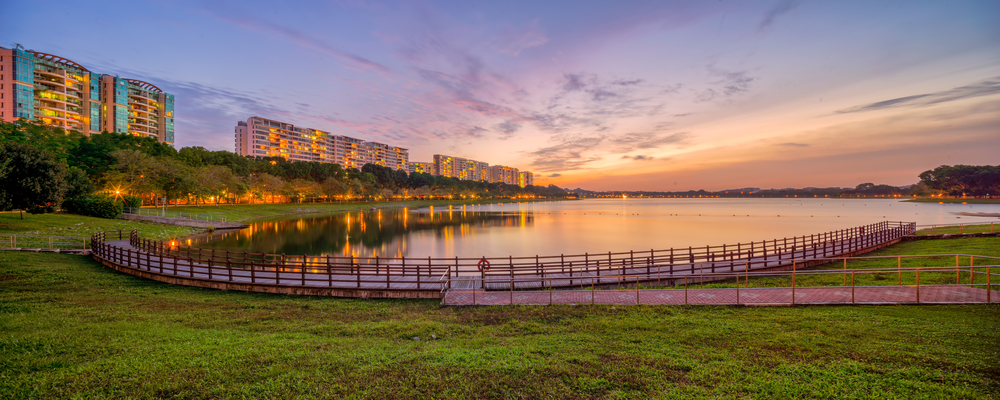 Bedok is the ideal neighbourhood for an all-encompassing lifestyle.
If you want to live away from the hustle and bustle of the city and want to have a plethora of amenities and good food within your reach, Bedok may be the right neighbourhood for you.
What are some other hidden gems in Bedok? Voice your thoughts in our comments section or on our Facebook community page.
Looking for a property? Find the home of your dreams here today! You can also access a wide range of tools to calculate your down payments and loan repayments, to make an informed purchase.