Frankly, an Executive Condominium (EC) doesn't need to differentiate itself in any way other than being an EC. It's (eventually) private housing that you can buy with grants, and there's no ABSD if you're upgrading from a flat. But still, some ECs like The OLA go out of their way to differentiate themselves. In this case, through a healthy living angle:
Why The OLA EC is the ultimate in healthy living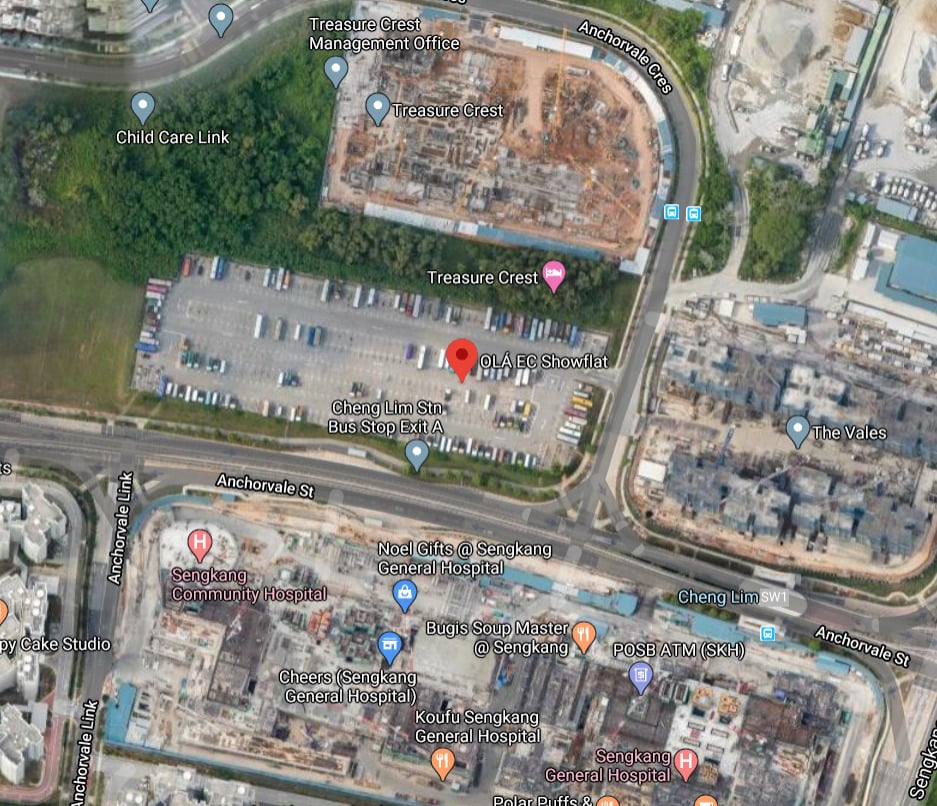 The OLA EC's location in Sengkang (around the Anchorvale area) is a favourite among outdoor enthusiasts. It's a walk-able distance to Sengkang Riverside Park, which is a constructed wetland; in fact Singapore's largest man-made wetland ecology, the Sengkang Floating Island, is inside this park. It's also popular among bicyclists and exercise enthusiasts.
Then there's the nearby healthcare: t's located right across the road from Sengkang Community Hospital. If you have chronic medical conditions (or elderly family members who do), this is an ideal location. If you've ever had a child or elderly parent hospitalised, you'll know having the hospital nearby is a godsend.
Third, The OLA EC is one of the first condos we know of to offer a Telehealth service. Called the HiDoc service, this is  a kiosk that residents can use to remotely consult doctors. There's a webcam and touchscreen to handle the consultation, and the kiosk has sensors to take your temperature, blood pressure, and other vital signs.
As for medication, the doctor on the end of the line can issue a digital prescription; the medication can be delivered by an online pharmacy service. If all our condos had this right now, we would be at way smaller risk of catching, say, a particularly nasty flu by all cramming into one clinic. Too bad this is still up-and-coming.
The trade-off: space to run and bike, but an LRT instead of MRT station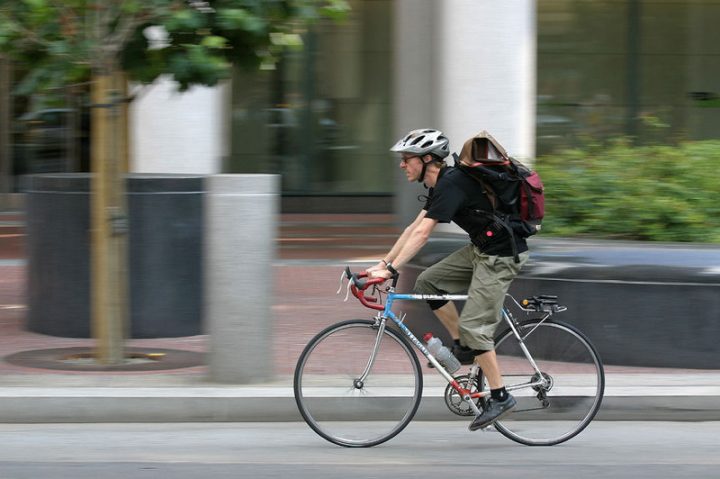 The OLA EC hasn't got an MRT station nearby – you'll need a shuttle bus (which we assume the condo will arrange, they all do these days); or just connect to the rail network with Cheng Lim LRT station, that's a few minutes' walk away.
In return though, you get access to one of the few open, green spaces in Singapore. Sengkang is still a young neighbourhood, so it hasn't yet gotten packed with a coffee shop every three metres, or heavy traffic congestion. If you're the sort who likes to jog along fairly clear roads (and inhale less carbon monoxide), or you like morning walks along nature trails, this is it.
With the Sengkang Riverside Park so close by, the next closest equal would be the Bukit Timah area (also viable as a nature enclave, if you're the sort who thinks $2,500+ per square foot is spare change).
If you're interested, you'd better move fast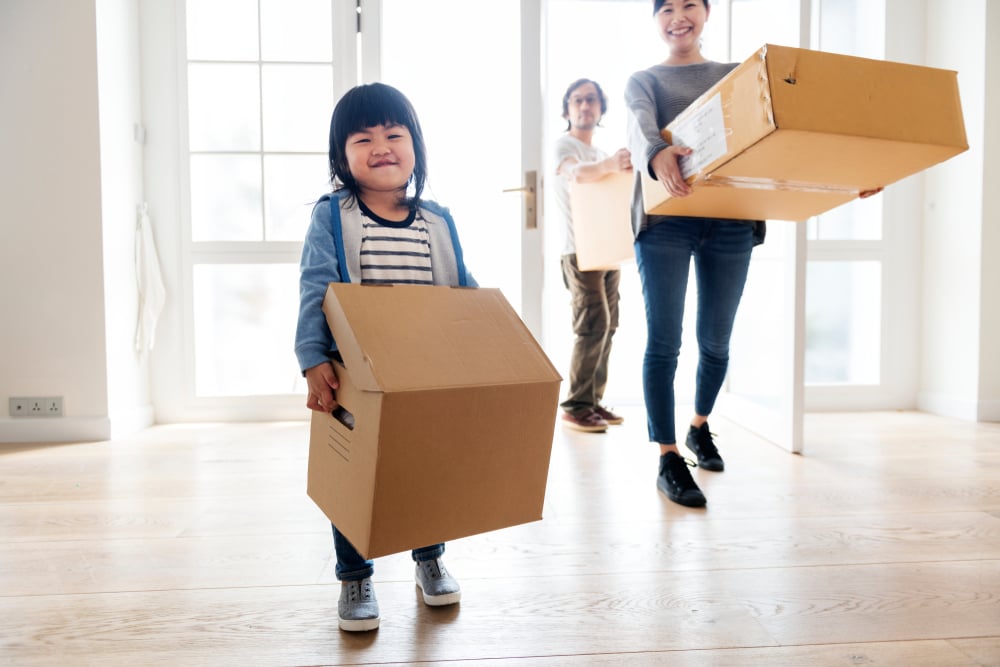 ECs tend to move quite fast, and The OLA EC will probably draw crowds as it's one of the three EC launches we're likely to see this year. This is compounded by the fact that Nan Chiau Primary School is within a one-kilometer radius of the development; it's one of the most desired schools within the North East region, which will drive demand here.
You're also going to compete with more prospective buyers this time: it's because the income ceiling on ECs is now raised to $16,000, and over 20,000 flats are likely to reach their Minimum Occupancy Period (MOP) this year. That tends to means a lot of upgraders moving into the market.
The OLA EC is a mid-sized development with only 548 units, that will TOP in 2023.
Are you upgrading to an EC this year? Voice your thoughts in our comments section or on our Facebook community page.
Looking for a property? Find the home of your dreams today on Singapore's largest property portal 99.co! You can also access a wide range of tools to calculate your down payments and loan repayments, to make an informed purchase.