New school versus old school is overdone. This week, let's look at old school versus old school: between the two mature districts of Toa Payoh and Queenstown, which is better? We like to think that, if senior citizens took part in Mixed Martial Arts contests (don't laugh, some of them would kick your ass), it would look like a contest between these two estates:
A rundown of Toa Payoh
Toa Payoh is the second oldest district in Singapore. The name means "big swamp", and it's actually one of two districts to bear that name (the other is Paya Lebar, which also means "big swamp," but in Malay).
Toa Payoh was developed into a residential area in 1964, and those days it was about as charming as its name implied. Since then, extensive efforts have been made to clear out the squatter settlements around the area.
If Geylang is a vice district today, it probably learnt everything from Toa Payoh. The area used to be called the Chicago of Singapore, because the tongs (associations or brotherhoods) had a stranglehold on the area.
Also, for a brief period in 1985, Toa Payoh had a dark reputation among the superstitious. The notorious medium Adrian Lim resided in this area, and had sacrificed children in occult rituals.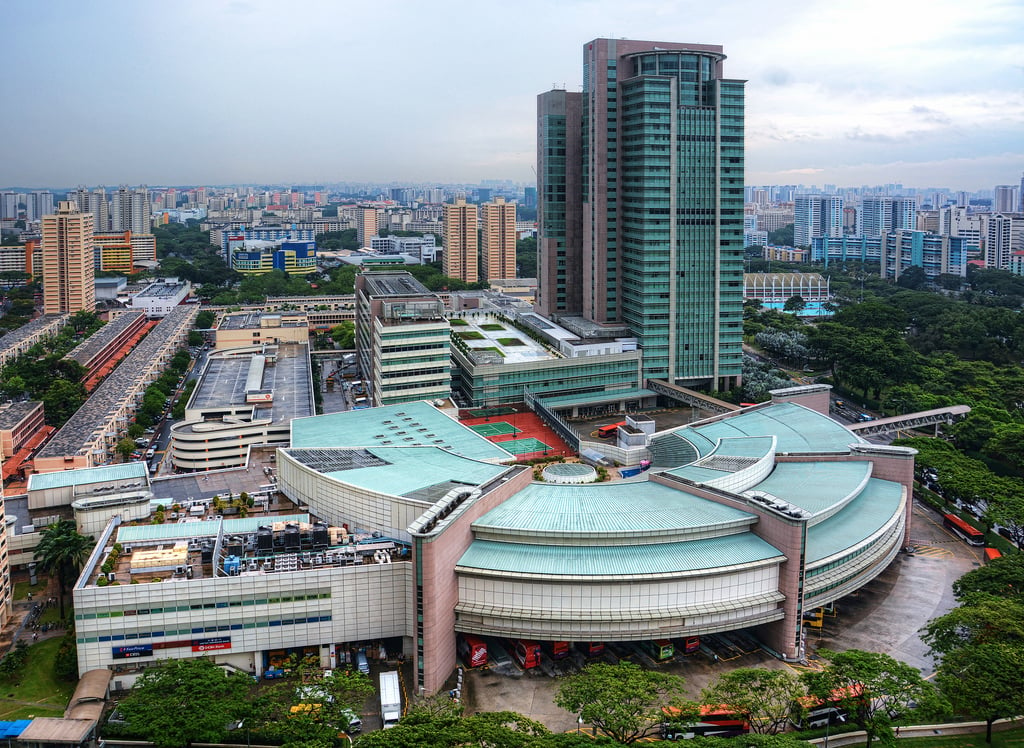 Today all of that has changed. Toa Payoh is now a desirable residential area, loaded with amenities. It has turned into something of a sports and recreation hub and also home to the HDB hub. This serves as the town centre, and has about 186,000 square feet of retail and dining. It is also a major transport hub, connected to over 22 bus routes as well as Toa Payoh and Braddell MRT station. Toa Payoh has Singapore's first fully air-conditioned bus interchange, by the way.
A closer look at properties in the area
Properties in Toa Payoh are considerably higher as compared to other estates because of its prime, central location. In just this year alone, the area made headlines when a 5-room flat sold for $880,000 while another executive flat in Lorong 2 exchanged hands at a whooping $980,000. Don't be alarmed though, these pricey deals are not the norm here, where the median resale price for a 4-bedroom HDB is around $620,000. Still, this is about 1.5 times more than other mature estates further out such as Tampines and Jurong.
As for private properties, strangely there are only a handful of them. The newest of the lot is of course the much spoken about Gem Residences, situated right in the middle of both Toa Payoh and Bradell MRT, going at a reasonable $1,404 psf (the average for a newly-launched RCR condo is between $1,300 – $1,600). Perhaps one of the better deals in the area is Oleander Towers, a condo just a few minutes walk from the MRT station and a steal at at average of $1,154 psf.
Upsides of living in Toa Payoh
Densely packed with malls and eateries

Toa Payoh town garden is ideal for families

Sports and recreation options

Close proximity to the city
Densely packed with malls and eateries
The star of this neighbourhood is the HDB hub. This L shaped mall is connected to the bus interchange and MRT station, and has the variety to challenge the best heartland malls.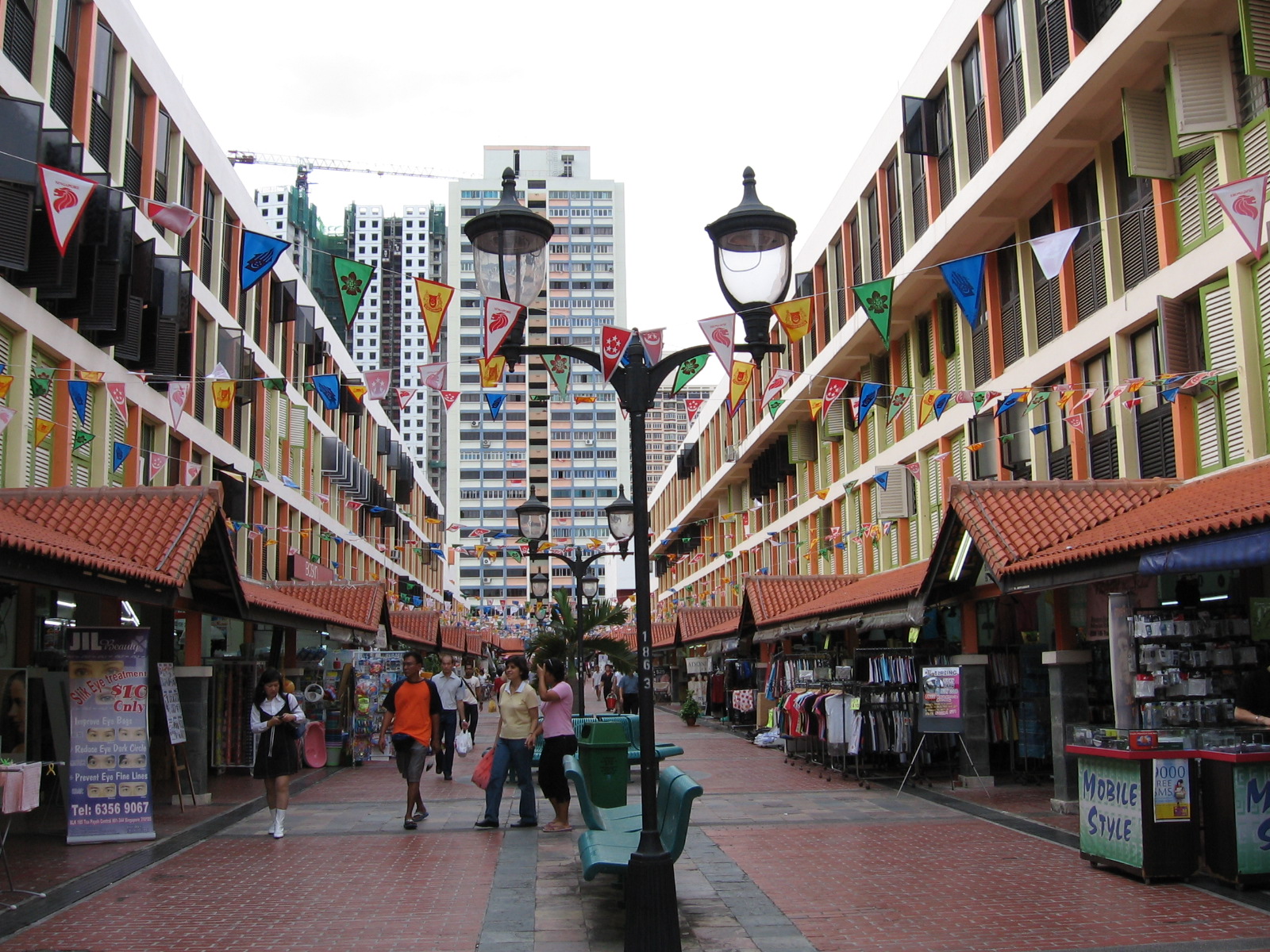 The hub has food options that range from fast food to Japanese restaurants, so it's ideal if you never want to cook. The Hub also has a supermarket, banking facilities, and a leisure centre, so some residents can spend weeks in their neighbourhood without leaving.
Toa Payoh town park is ideal for families
This was formerly known as Toa Payoh town garden. In the early 1970s, the place was a permanent bridal convention; practically everyone had their wedding photos taken here, near the giant koi pond.
The park was landscaped and re-opened in 2002, and now provides 4.8 hectares of play space (that's massive for a neighbourhood park). The koi pond has also been restored, and no longer resembles something that should seriously concern the World Health Organisation.
This is a good place to bike or stroll, and there are places for senior citizens to play chess, or engage in heated discussions over their pension funds.
Sports and recreation options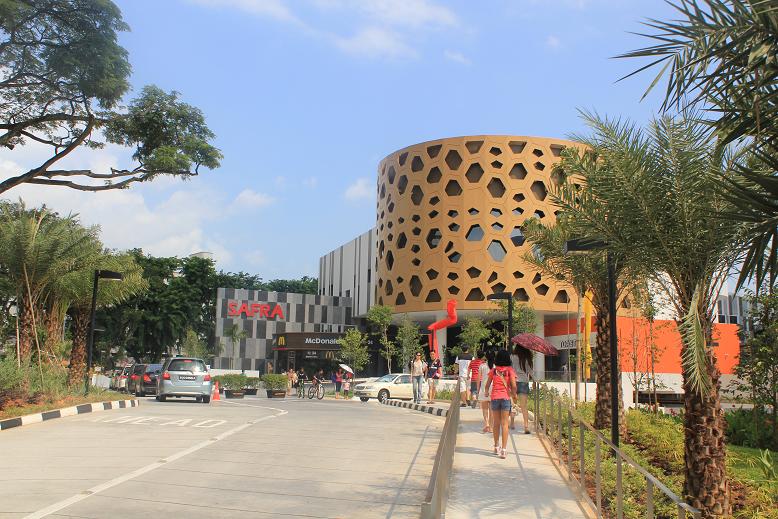 The 3,500 seat Toa Payoh stadium is here, and is the home of the Balestier-Khalsa football club. The adjoining sports hall has basketball courts, swimming pools and a gym, which are open to residents. In addition, SAFRA Toa Payoh is a stone's throw away, offering the same types of sports facilities as the stadium next to it (but primarily targeted at the NSMen crowd).
Considering how packed Singapore is, it's rare to have such large sports facilities nearby.
Close proximity to the city
As mentioned, properties in Toa Payoh often command a premium by virtue of its prime location. Toa Payoh MRT station is just 2 stops away from Orchard, and 7-10 mins to the CBD, making travelling to work and play a breeze. If you are more the driving sort, Toa Payoh is also close to the Pan Island Expressway (PIE) – the (often clogged) central artery of the city and the Lornie Road flyover, providing accessibility to other parts of the island.
The downsides to living in Toa Payoh
Toa Payoh is noisy and packed. The HDB hub doesn't just pull all the residents to the same place – it also draws in people from surrounding neighbourhoods. On a Friday night, you might decide you have to go into town for a bite anyway (or wait an hour to get a table).
And the shopping is worse when the place gets packed. Want some retail therapy at 6 or 7pm? Hope you like rubbing up against someone else's sweaty back.
A rundown of Queenstown
Queenstown was the first satellite town to be built in Singapore, and was named after Queen Elizabeth II after her coronation in 1952.
Queenstown started out as an agricultural area. At around the time of the Second World War (1939 to 1945), it was home to many Hokkien and Teochew farmers. Chicken and pig farms were the most common, and the only other interesting feature was a British army camp.
Queenstown only came to prominence in the 1950s, when the now defunct Singapore Improvement Trust (SIT) decided to build up the area as a satellite town. The initial plans closely mirrored the nearby Tiong Bahru, which had been turned into a successful housing estate. An iconic building at the time was Forfar Heights (Chap Si Lao to locals), which was 14 storeys high – this was the tallest HDB development right up until the early '60s.
The Forfar Heights currently in Queenstown is not the original. The new version consists of two blocks, each 40 storeys. When the original was torn down, many residents were offered a place in the new Forfar Heights, as part of the Selective En-bloc Redevelopment Scheme (SERs).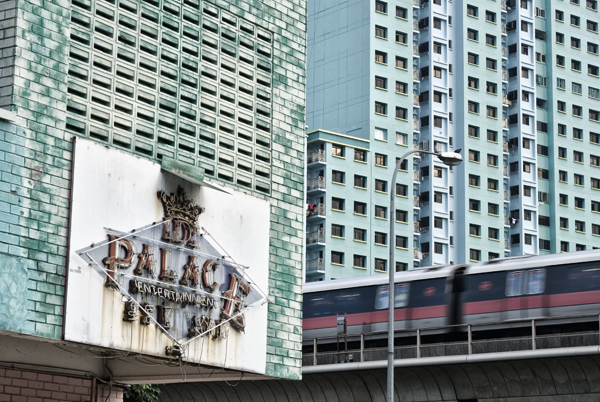 Queenstown was in decline throughout the '80s and early '90s, and got a reputation as being an "old people's neighbourhood". Even today, it has the highest population of senior citizens (aged 65 and up). Old school activities, like songbird contests, calligraphy displays, Chinese chess, and White Crane martial arts classes can all be found in this area.
From 1995 to the present Queenstown has revitalised somewhat, with the opening of IKEA and The Anchorage.
A closer look at properties in the area
Not to be outdone, Queenstown has also seen its fair share of HDB resale transactions at high prices. In 2016, a 5-room flat sold for $963,888 while at least a handful of other flats around the same size have been sold above $950,000 in the last 3 years. In fact, HDBs in Queenstown are priced slightly higher than Toa Payoh ones at a median of $685,000 for a 4 bedder – 10 percent more.
Condos too are substantially more costly, at an average of $1,600psf and above. There are only some condo developments within 1 km from Queenstown MRT, most notable are Commonwealth Towers, Alexis and Queens.
The upsides of living in Queenstown
Abundant amenities, but without noise and crowds

Strong cultural vibes and nostalgia value

Surge of new restaurants, bars, and shops

Re-development plans by URA
Abundant amenities, but without noise and crowds
Queenstown was designed as a self-contained community. It has its own malls, sports complex, public pool, park areas, etc. The conveniences these provide make up the bulk of housing values – this is an easy place to live.
Unusually for a built-up area, Queenstown manages to stay fairly quiet. The roads are not jam packed, and you can have a quiet stroll or a long conversation at the coffee shop any time of day. While the nightlife is muted, it's ideal for older residents, or those who favour cosy over exciting.
Strong cultural vibes and nostalgia value
Community centre activities are less inclined towards the younger generation like teenage treasure hunts, or subsidised web development lessons. Instead, expect old school charm: think traditional music lessons, or painting classes.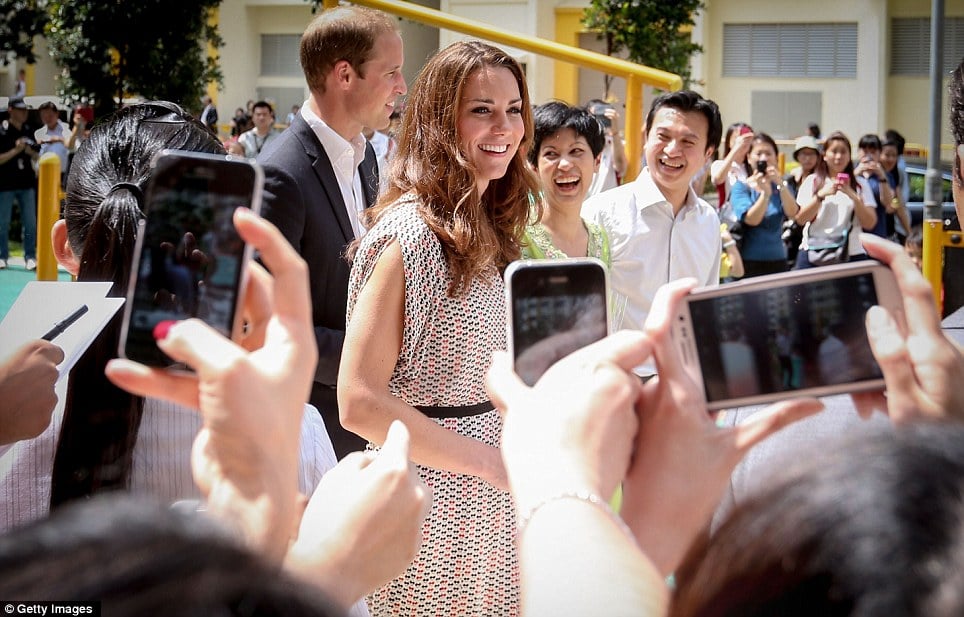 Given the high density of senior citizens, the organised activities are of course catered toward an older crowd. But this doesn't detract from Queenstown – instead it imbues the place with a dignified charm.
Surge of new restaurants, bars, and shops
Places like the Rio Brazilian restaurant, and Tiong Hoe Coffee, suggest hipster encroachment. While it's nowhere near the levels seen in Tiong Bahru, this may just be lurking around the corner. The old school architecture, coupled with the overall vibe, is irresistible to many hipster subtypes.
And we all saw Tiong Bahru properties skyrocket in value, once this demographic moves in.
Re-development plans by URA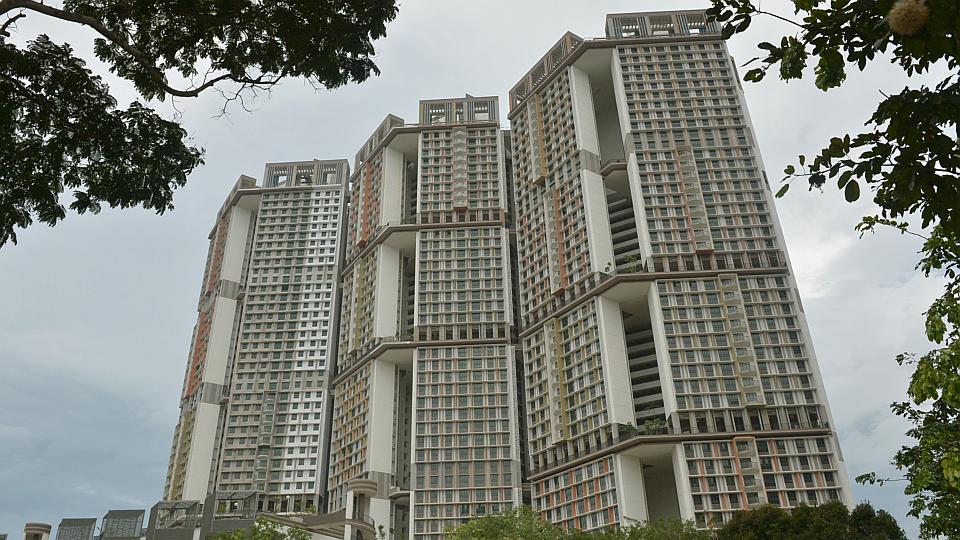 Based on URA's master plan, Queenstown is set to receive a facelift with the inclusion of a diverse mix of commercial projects, comprising of over 30 shops, four eateries, a supermarket and a hawker center. Built-To-Order (BTO) projects within the Dawson estate such as [email protected] and [email protected] have also transformed the Queenstown area, with features such as skybridges and high-rise gardens.
The downsides of living in Queenstown
Queensway mall is nice and all, but it would be nice if it sold something besides sports shoes and golf clubs. And while IKEA is great, staring at Swedish furniture is not everyone's idea of a fun weekend.
As for the nightlife, it mostly consists of mosquitoes and the occasional owl. If you're young and active, Queenstown can be about as exciting as a three hour lecture on ball bearing production. This is a place for laid back living, not rowdy fun.
So which is better?
Between the two we'd say Toa Payoh, with the clincher being easy access to the city. It's just more versatile in terms of entertainment and retail. Toa Payoh is also preferred for price conscious buyers/investors as the quantum for condos and resale HDBs are at least 30 percent cheaper than Queenstown.
But in all fairness, Queenstown appeals to the exact opposite demographic: the people who like it are precisely the sort who hate the bustle that's invading Toa Payoh.