Movie trilogies, Wise Men, blind mice; As the saying goes, good things come in threes, so why not a trio-key unit? GEM Residences raised a few eyebrows because of the trio-key units it offered at its recent launch. Garnering much fanfare with an estimated 450 property buyers registering their interest on its opening weekend, the 578-unit project is one of the most anticipated in the private property market, not to mention, highly sought after amongst savvy investors.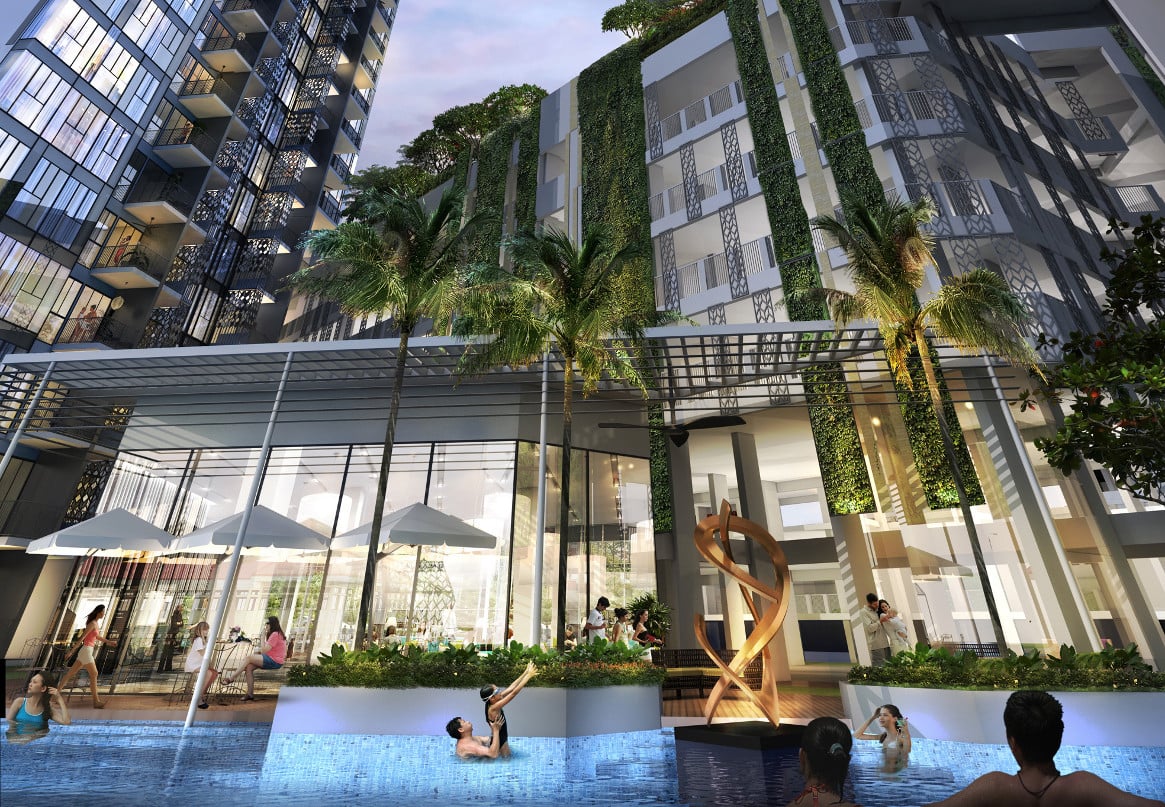 This is hardly surprising. For one, it is quite uncommon to witness new launches occurring in mature estates such as Toa Payoh (where the condo is situated in). Furthermore, it is the very location of the development that makes property watchers squeal like excited children in a candy shop. Condos in Toa Payoh are literally diamonds; rare and will fetch a high price. In fact, the last condo launched here was the Trevista, completed way back in 2011.
While it is understandable that two and three-bedroom units drew the greatest amount of interest, the project features 37 trio-key unit types instead of the usual dual key ones. Considered to be one property, these units share one main door and foyer, but the primary unit and the two adjoining studios each have their own separate entrances and facilities. A house within a house, in other words.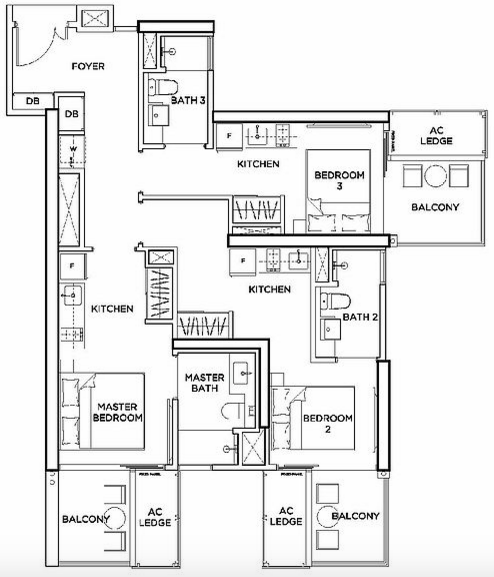 At first glance, such a peculiarity may lead one to dismiss the idea of purchasing it entirely. But we're sure that the developers did put some thought into this when conceptualizing the floor plans. There is value to investing in a trio-key unit, just that it takes a little more effort and creativity to market it to prospective tenants or future resale buyers.
An untested market
While dual-key units are relatively common in the Singapore property market, a trio-key unit is virtually unheard of. In fact, we dare say GEM Residences is the first to venture into uncharted waters altogether by offering these units for sale. As with all other new trends, it takes a while for demand to pick up. It is therefore difficult to gauge its popularity with investors and homebuyers in the long run.
A rental goldmine?
Those purchasing a trio-key unit to lease will bank in on the fact that rental yields from at least three different tenants can cover the monthly mortgage. This is an enticing prospect – renting out all three rooms can potentially fetch a higher yield than a regular condo with a similar number of rooms.  In theory, if a regular three-bedroom unit in Toa Payoh fetches an average of $4,000 in monthly rent, a trio-key unit owner may rent out each room for around $3,000, which adds up to $9,000.
Also on the plus side, by virtue of its classification as one property, owners of a trio-key unit can avoid footing the Additional Buyers' Stamp Duty (ABSD, imposed on those who purchase their second and third properties), while technically renting out the equivalent of three properties at once.
However, before you decide to put all your savings into buying a unit, you have still got to access and manage expectations. Much thought needs to go into the type of tenants the units will attract and whether tenants will be interested to rent a studio within a trio-key unit in the first place.
You'll have to know that in reality, you may not be able to rent out the entire unit as high as you would like. Currently, the rental market is at its slowest, so there is a possibility that you can only fetch between $1,500 – $1,800 for each 30sqm studio space.  
All under one roof
Another reason behind the appeal of trio-key units is the opportunity for families to live together, somewhat similar to a multigenerational flat. For couples who wish to live close to their young adult children, the option to reside within the same premises is much more cost-effective compared to having to live in two separate properties. In addition, for an ageing population that is also downsizing, trio-key units could be a smart choice for those who require an extra space for a parent or elderly relative to live in the same place (but still with some privacy and separation).