Renting in Singapore can get downright bizarre at first. Because our government isn't too rigid in standardising rental contracts, you'll find landlords of every type: from the desperate ones renting out rooms to make ends meet, to tycoons who own multiple condos. These are the seven noteworthy types of landlords in Singapore, with important tips for tenants to ensure a smooth, drama-free stay at your next rented apartment.
The "Anything Also Can" landlord
Pros:
Will allow you to get away with things that other landlords won't

Sometimes doesn't even notice if you pay the rent a few days late, or forget to pay the utility bill

Least likely to discriminate based on your race and profession
Cons:
Is not available to fix any problem, ever

Has no idea what they agreed to in the Tenancy Agreement (TA)
This landlord is what we call, in highly technical property-expert terms, bo chup (Hokkien for "nonchalant"). They tend to be very busy business owners, or affluent retirees.
The upside is that this landlord doesn't really care what you get up to.
You painted the walls black without their permission? Well at least you covered the cracks.
You smoke inside the house despite the TA not forbidding it? Well what's a "TA" anyway? Smoke away.
This landlord is a dream, until when something goes wrong. If the toilet doesn't flush or the wireless internet has been cut off, they'll get around to fixing it next year if you're lucky. If the condo management says you can't park without a resident's pass, then hey, they can't help you; they're busy and "don't know how to get it".
Tenant tip: The hands-off type of landlord is great provided they have a proactive property agent, who will step in to help (not all agents are like that though). If you're renting a room in a unit with multiple unrelated tenants, note that these landlords seldom bother to mediate in any disputes. More often than not, they'll ask that you "settle it among yourselves".
The Judgemental Jerk
Pros:
Saves you time, because you know to rent elsewhere right away

Picky and fault-finding, so they are quick to identify and fix problems in the house
Cons:
Having to deal with their condescending attitude

Equally quick to blame you for the problems they identify and fix
This sort of landlord has already judged you and views you with varying degrees of suspicion, even though they're still willing to rent to you (they may be desperate). This landlord has preconceptions based on your race, profession, or possibly just your age.
They hold their prejudices to be facts (e.g. people of a certain race are honest but lazy, another type are hard working but thieves, and a certain nationality will always try to use the property as a brothel).
Expect these landlords to make racist, sexist, or ageist comments with absolutely no awareness of how offensive they're being.
The only real benefit to these landlords is that they like to find fault; they're ready to act whenever you raise an issue. Just be aware that, while they respond and fix things quickly, they'll probably blame you for it, or grumble/nag non-stop.
Tenant tip: Accept this kind of landlord only if you have no other choice (e.g. running out of time). If you have other options, it's probably worth paying a bit more to rent elsewhere.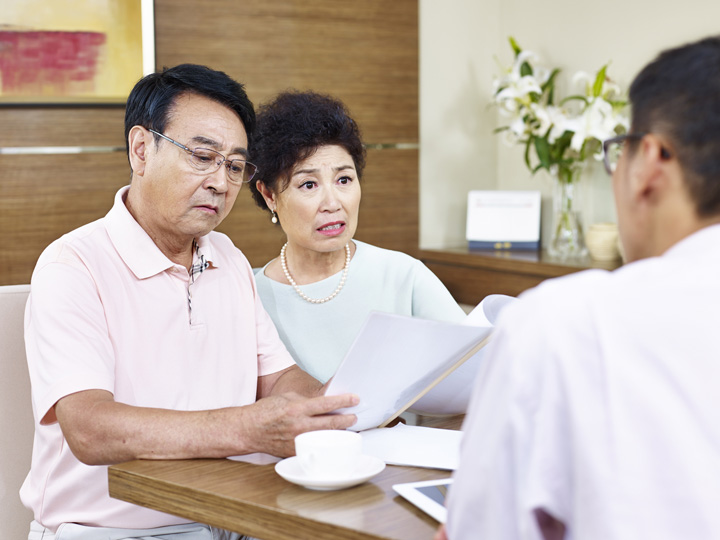 The Facility Raider
Pros:
Always in touch, as you see and hear from them often

Have a very good sense of how well the condo is being managed
Cons:
Can be annoying, if they ask you to sign in relatives and friends
These landlords rent out their unit, but still want to use the condo facilities. In fact, they often want their entire extended family — as well as colleagues and friends — to be able to use the condo's facilities. (Many of these landlords live on a landed property, where they don't have such facilities). None of this be in the TA; they'll call and ask for it as a favour.
Beware though: some of them take it too far. They may ask you to help sign in their uncle or buddy, who want to use the pool on the weekend. Or they may get you to sign in their friends to use the BBQ pit or clubhouse, and then leave you to face a raging security guard when their friends make a mess.
The upside to all this is that they'll pay attention to the facilities. They know how well or badly the condo is managed, and they'll raise a fuss about broken saunas or dirty pools.  
Tenant tip: Make it clear that you're not always available to sign their buddies in. In addition, work with the landlord to establish a clear plan of action, if the condo management gets in your face about allowing too many people into the gym, the pool being dirtied by the landlord's friends, etc. Always remember that you can turn down their requests if it's not part of the TA.
The Space Invader
Pros:
Often feels obliged to give in to you, due to the favours you agree to

They like to hold on to tenants who put up with them, so you have bargaining power
Cons:
You have less space

They might invade on your privacy
The Space Invader is a decent landlord, with one problem: they like to use the properties they rent out for storage.
As such, they'll often ask tenants for favours, which could involve storing big and bulky things in the rented unit (think giant remote-controlled planes, or enough golf clubs to stock a retail outlet). They might also arrange to ship online orders to the rented unit, which often happens when they don't want their spouse to see what they're wasting money on. None of the above is probably in the TA, they're all considered "small favours".
The upside to this is that, if you're agreeable, they'll be more reluctant to lose you as a tenant (the new one may be less). This helps in your ability to bargain the rental down when renewing the lease.
The downside? They might intrude on your rented space, visiting (with the spare set of keys they always have) when you're not home to pick up their items. Many tenants are not comfortable with this.
Tenant tip: If you don't need a lot of space and don't need absolute privacy, this can be an okay landlord to have. Just make it clear, in writing (such as email), that you're not liable for any loss or damage of his/her items. You should also keep your valuables under lock and key, just in case.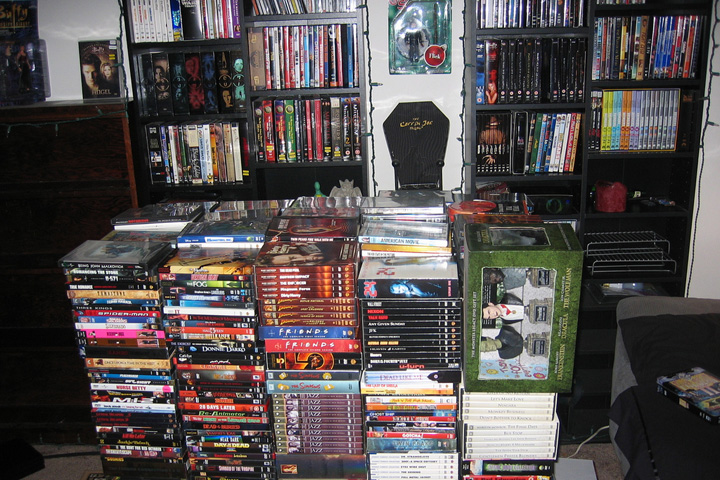 The Daily News
Pros:
You always know how to reach them

They usually respond within minutes
Cons:
You will have dozens of meaningless messages and emails

You'll know more about your landlord than you care to
The Daily News is a responsible landlord.
They'll tweet, Facebook message, SMS, email, and then phone call you about how they'll be in Taiwan this Saturday, and what their overseas number will be. They'll also tell you about when they're going for surgery (so call their son instead if you need anything), when they'll be in Johor (along with reasons such as which keropok they can only buy there), their two-week trip to France next year (along with which hotel they'll stay in, the room number, when they'll arrive, the time difference, and their preference for baguettes vs. croissants).
This landlord sends out more status updates than an unsupervised US President, and most of it is frankly meaningless to you.
The upside is that you always know where and how to contact them; and most of them are highly responsive. If your toilet breaks, it'll be fixed within a few hours, tops. These are great landlords to have, despite your phone buzzing itself apart.
Tenant tip: These are actually good landlords. Just don't feel obliged to respond to every message (they probably don't expect you to); you don't need to write "thank you for letting me to know" to every one of their 72,000+ texts.
The "Work in Progress"
Pros:
Their lies make you feel better for a while

Sometimes they're too guilty to raise your rent
Cons:
This landlord agrees to everything at first, if you'll just sign the TA. No TV? They'll get one in a week. Air-con doesn't work in the living room? It'll be fixed by Monday. Walls look like a public toilet in a Silent Hill video game? They're getting in a contractor to fix it next month.
Of course, none of these will happen after you sign the TA. And whenever you contact them, there's always an implausible reason about why the repairs / improvements are temporarily delayed.
We tend to see this most often in cash-strapped landlords, who can't afford to fix up the entire place at one go (or maybe ever). Nagging them may be useless, as they often don't have the money to do what they promise.
The only possible upside is that sometimes, they feel so guilty about it they won't raise the rent. Sometimes.
Tenant tip: If there are essential repairs a landlord promises to make, insist that it's included in the TA. Don't just take their word for it.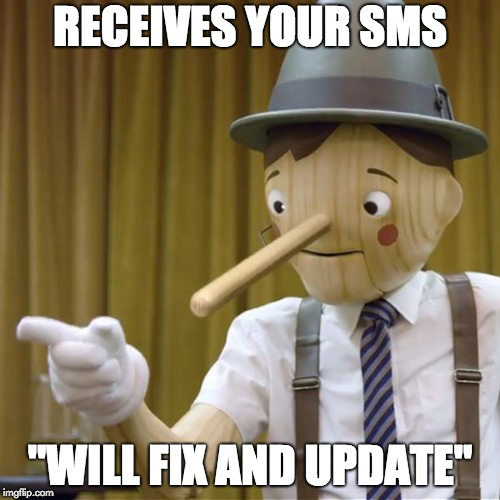 The Volatile Nutcase
Pros:
After a while you become numb to the pain, and then nothing can hurt you anymore
Cons:
The high cost of your therapy
These landlords have constantly changing rules, despite what they may have put down in the TA. In fact, one of the first signs is having a TA that's completely different from what you initially discussed.
For example, you may have put down the deposit with the understanding that you can bring your cat; but later the TA will state no pets are allowed. You're lucky if this happens because you sign the TA.
If you're unlucky, the volatile nutcase only shows their true colours after you sign the TA. Suddenly, they're calling you to scream about things that were never explicitly mentioned in the TA; like how you're not to use the stove for cooking meat, or some thing oddly specific about no chocolate allowed in the second compartment of the refrigerator. Most of the time, you can win these arguments if the TA is well crafted. But that doesn't change the fact that your landlord can invent new rules on the fly.
Also, some of these landlords will resort to the most insane antics — including hollering outside the front door — to get their way.
Tenant tip: Don't rent from these landlords. Just don't. If you already have this kind of landlord, then start looking for a new place and don't renew your lease. Even if you win the disputes, it's not going to be worth the time and energy to fight with them.
Have landlords we should avoid? Voice your thoughts in the comments section or on our Facebook community page.
If you found this article helpful, 99.co recommends 99.co Guide: Breaking lease and early termination of Tenancy Agreement and 5 tips for tenants that do more harm than good
Looking for a property? Find your dream home on Singapore's largest property portal 99.co!