2020 hasn't been kind to us, at all. And many fear that preliminary employment figures in Q2 2020 is only a sign of things to come. For unemployed homeowners who are servicing a mortgage, their stress level must be through the roof. If you've lost your job or suffered a hefty pay cut, here are the options you may have at your disposal, to tide you through the toughest of times and preserve your holding power:
What you can do if you lack holding power right now
In Singapore's property market, "holding power" typically refers to the ability of a home owner to keep servicing the property loan and associated costs; this is especially applicable in the event of situations like a market downturn, or a financial emergency.
Here are the possible solutions you can consider if you find yourself in financial difficulty amidst the Covid-19 recession. You can seek the advice of a qualified financial advisor before choosing which option to take:
Defer your home loan repayment, if you haven't already done so
Consider renting out a room
Sell or downgrade before you actually go broke
Bring on co-owners from the family
If the house is private and paid-up, consider cash-out refinancing
#1: Defer your home loan repayment, if you haven't already done so
To help Singaporeans cope with a potential job loss or pay cut, the government has gotten our banks and financing institutions to give homeowners the option of deferring your home loan repayment until the end of 2020.
There are two ways to defer your home loan, which we discussed in detail in this article: defer your entire home loan, or pay only the interest portion.
After the deferment period lapses, homeowners will resume their repayments at a slightly higher installment every month, spread over the remainder of their tenure. You'll need to be aware of what you need to pay, and be prepared for it.
The government has yet to announce an extension of home loan deferments past the end of this year, but even a few months of deferment from now until the end of the year can help homeowners keep their family home.
If you choose to defer your home loan, take this time to build up your savings buffer if you can. If you need to find a job quickly, visit this official portal: https://www.wsg.gov.sg/SGUnited.html
#2: Consider renting out a room
If you need extra income each month to cover your mortgage or build up an emergency fund, you can consider renting out a room in your existing home, if space (and your co-occupants) allows.
To get started, put up a listing on 99.co to get the right property agent to market your property for rent. Remember to set a realistic expectation for the rent you can fetch based on the type of property you live in and its location. You can view existing agent property listings on 99.co to guage the average asking price for rental in your area.
It's a soft rental market right now, due to low expatriate demand. To help you rent out your room quicker, consider specifying "can cook/cooking allowed" and get your agent to place our "Diversity Friendly" label on the public listing.
If you only need short term financial relief until you find your next job, bear in mind that the minimum rental period is 6 months for private properties, and 3 months for HDB flats. If it's your first time as a landlord, we written an article on how to screen your tenants.
Typically, the agent commission for renting out a property is one and two month's commission for a one and two-year lease respectively. For shorter leases, it's still a one-month commission but you may ask your tenant to bear part of it or even in full (for a short 3-month rental).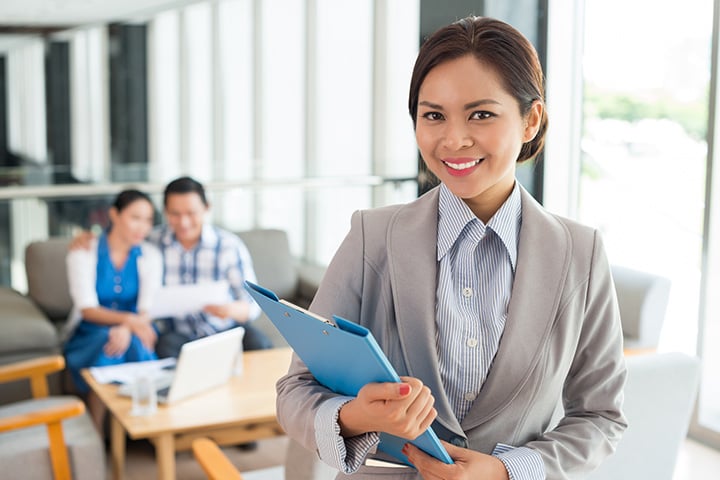 #3: Sell or downgrade before you actually go broke
If you're dependent on unreliable income sources to service your outstanding mortgage and/or see your savings dwindling at the moment, you may want to be proactive and consider downgrading by selling your property.
This is obviously easier for those who already own a second property. But for those who don't, it could be a good idea to bite the bullet sooner rather than later. For instance, It could be a good idea to start looking for a buyer now, and seeking a cheaper property to downgrade to so you can gain a cash buffer.
But before you do that, speak to a qualified financial advisor and check whether the CPF monies you owe will deny you the cash buffer you need when you sell your home. This applies to both private and HDB properties paid for using CPF, including grants.
Again, to get started, put up a listing on 99.co to get the right property agent to market your property for sale. Don't delay the decision for too long; if you wait till the last minute, that's when you'll pressured to sell fast and get a bad price, or even make a negative sale.
#4: Bring on co-owners from the family
If they're okay with it, you could get other family members to be co-owners and take on part of the mortgage. For example, if your children are of working age, you could list them as co-owners right now, and get them to help with the housing costs.
Obviously, this might lead to disagreements and fallouts down the road, depending on the personalities at play, so this is not a solution to be taken without due consideration.
#5: If the house is private and paid-up, consider cash-out refinancing
This is a little too long to describe here, but check out our explanation of cash-out refinancing. With low interest rates currently, this option will be a godsend for those who have fully paid up their private property but need emergency cash.
Yes, unfortunately cash-out refinancing is only available for private homes; HDB flat owners are not allowed to take out such loans on their property.
Do you have any other suggestions to increase holding power? Let us know in the comments below!
If you found this article useful, 99.co recommends US Fed pledges "near zero" rates through 2022. How will home loans respond? and 5 ways selling your property can go horribly wrong (and how to fix it)
Looking for a property? Find the home of your dreams today on Singapore's most intelligent property portal 99.co!