New year, new home. While the interior design of our houses is increasingly leaning towards sleek and modern, there's still space for the traditional and unique. Singaporeans especially enjoy taking short weekend trips to nearby Southeast Asian countries, so why not pick up an exclusive household souvenir while you're there?
If you're looking to inject some charm into your home and at the same time showcase an interesting conversation piece, here's a list of unique household home decor pieces you can pick up on a short sojourn. They also make elegant souvenirs for your fellow homeowner friends!
#1 Wood and Grass Crafts, Indonesia
Tired of the mass-produced storage receptacles that you find in every shopping mall? Why not replace them with traditionally made craft essentials from Indonesia instead. Handmade from a single piece of wood from trees like teak, rosewood or even coconut shells, these bowls, serving trays, baskets, utensils and other homewares are durable and strong.
Another material used to make housewares is grass, which woven together turns into criss-cross patterned pieces that tell a story. Also called 'ata handicraft', they are woven into many shapes and complements woodcraft well. Get yourself some baskets, mats, coasters and boxes to name a few. Ata crafts are practical, affordable and are in wide variety due to their flexibility. The best part is that these household items are light, making them easy to transport home.
#2 Traditional paintings, Vietnam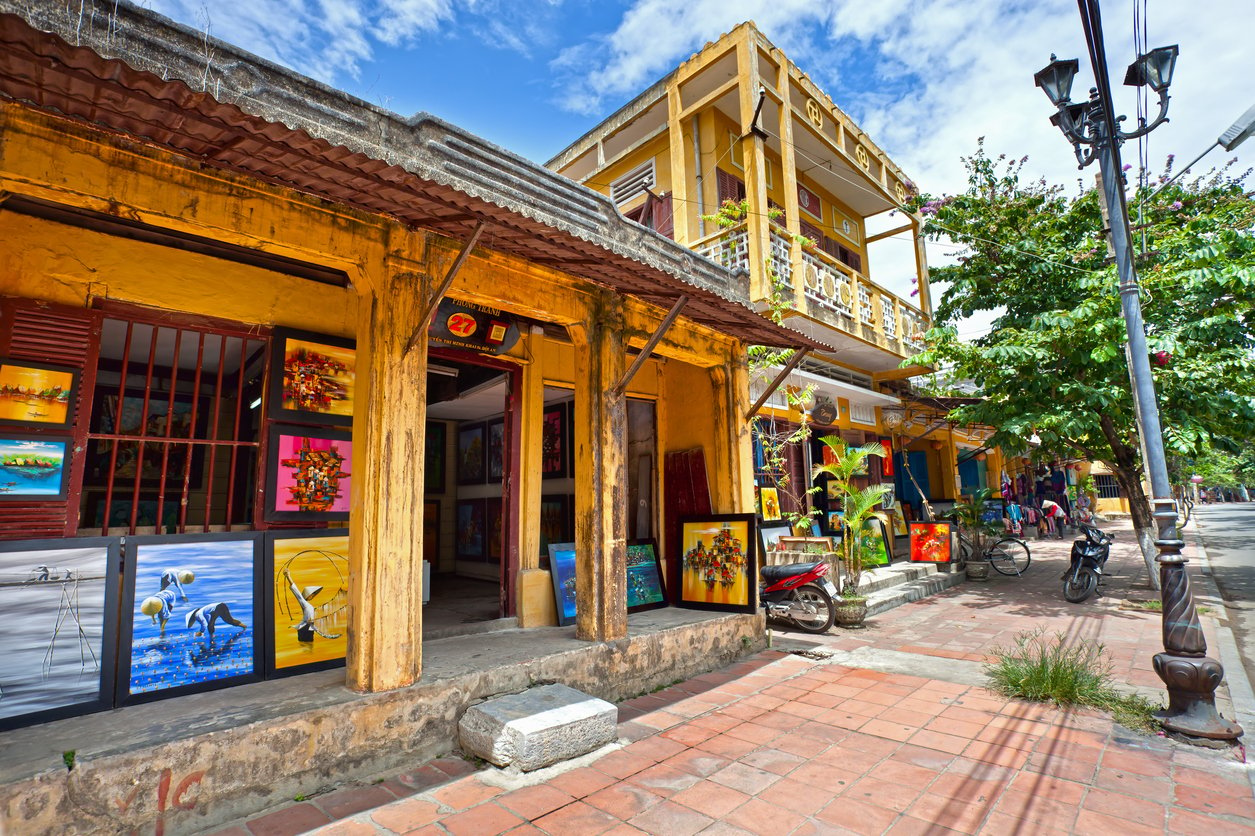 Vietnam has much to offer when it comes to wall decor. Oil and acrylic paintings depict scenes of daily life, including an emphasis on nature. Leaves of trees are characteristically portrayed in bold, thick strokes in vibrant colours and are picture-perfect for your living room wall.
Sand paintings too are special because they're made to hold up vertically in a transparent vessel without glue, typically showcasing beautiful scenery of Vietnam's countryside. The skill required to create even simple sand paintings takes years to master. They come in a variety of sizes so consider buying small to medium sized ones as gifts for friends and family back home.
#3 Handmade pottery, Thailand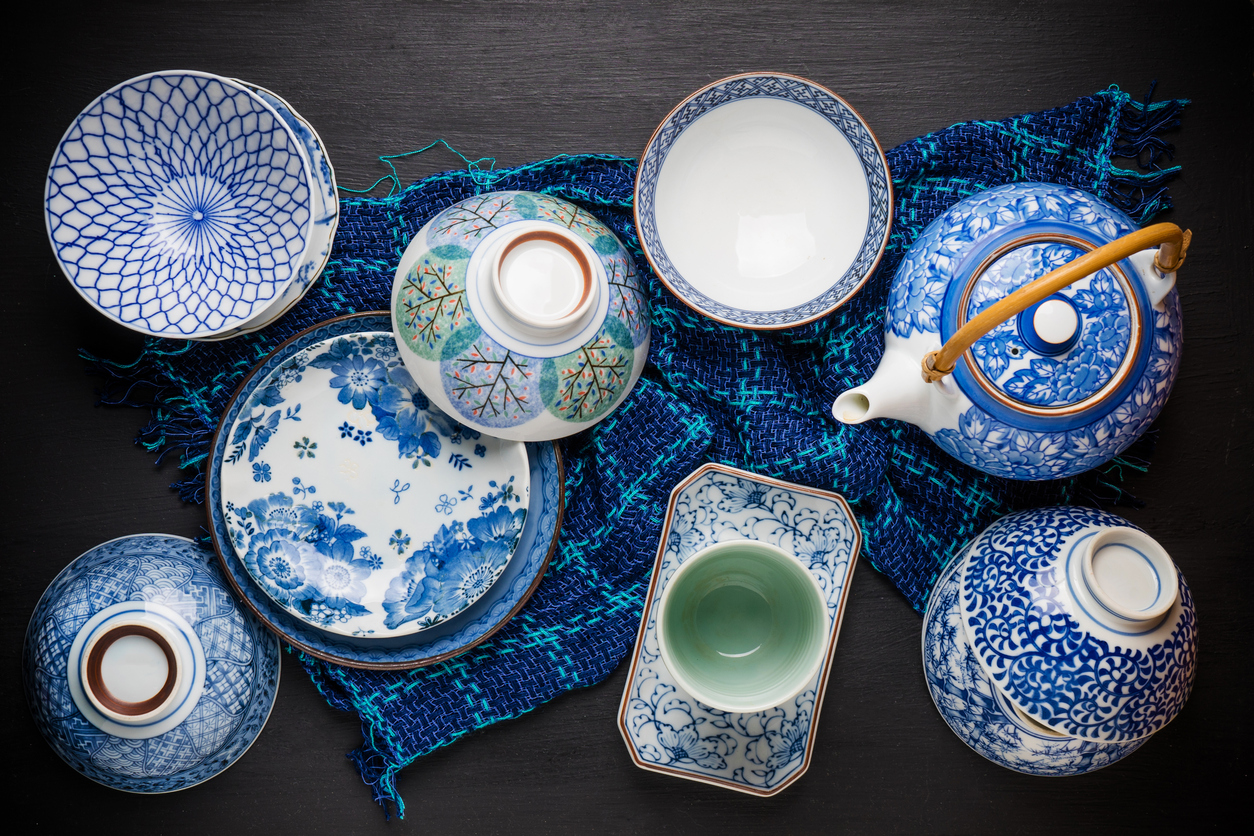 Two types of pottery to bear in mind when it comes to purchasing ceramics in Thailand: Celadon and Benjarong.
Marked by a distinctive green, Celadon is a popular jade-coloured glaze coated on stoneware. You can find it on a wide variety of dinnerware, tea-pots and tea cups.
Benjarong, on the other hand, is intricately detailed and colourful. Literally meaning '5 colours', it is a form of painted porcelain typically decorated in repetitive patterns. A style of pottery which originated from China, it has been part of Thailand's history for thousands of years. Benjarong's distinct designs mean that even if you only have space for one, it is enough to function as a centrepiece on your dining table.
While you're in Bangkok, check out Chatuchak Market where scenes of multi-coloured enamel household goods flood the weekend bazaar. You can even pick up other domestic items for your home such as towels, pillows and blankets. If you're in Chiang Mai, stroll into speciality shops to appreciate some of the finest ceramic ware. Don't forget to place these polished pieces in your hand-carry for extra safety!
#4 Weaving silk, Cambodia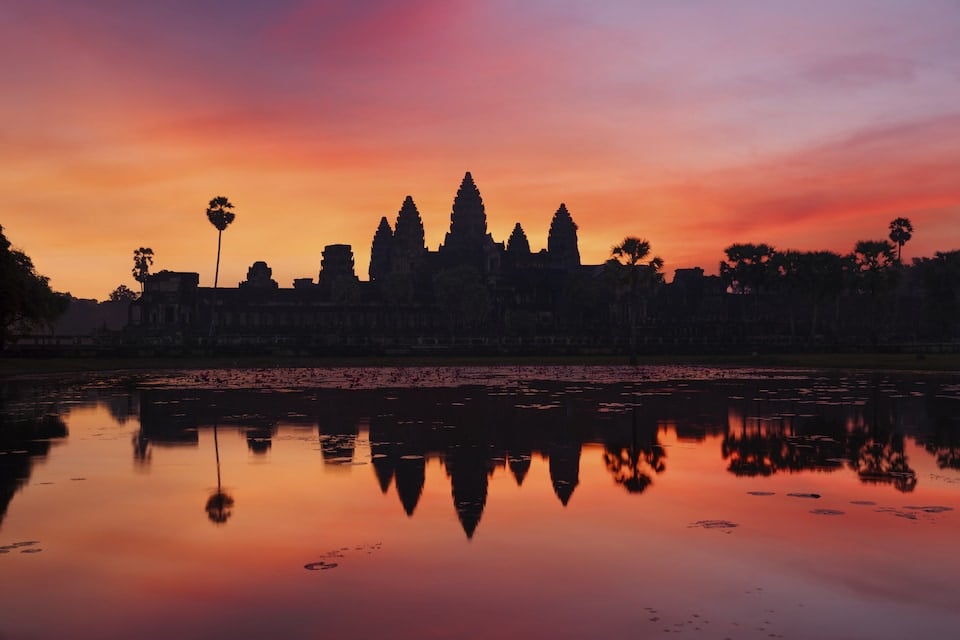 Parallel to Thailand's rich experience in pottery-making, Cambodia's speciality is in silk weaving.
An ancient craft handed down generations through the centuries, each garment is hand-made using traditional methods where patterns are dyed into threads before being woven together.
Silk handiworks found in markets include table runners, table-cloths, scarves and purses. If you're looking for authentic, high-quality soft silk, visit speciality boutiques. Silk household products are foldable, light and effortlessly fit into your suitcase.
#5 Lacquerware, Myanmar
The great thing about visiting Myanmar is that Singaporeans no longer require a Visa since late 2016. A 30-day exemption bumps Myanmar up the list of convenient weekend getaway destinations within Southeast Asia. A populous also known for their artisan skills, their lacquerware style sets them apart from those made in China, Thailand or Vietnam.
To produce lacquer, the resin is extracted from the sap of a wild, native Burmese tree called 'Thitsi' found in hilly areas. Organically black, other pigments are added to create colourful variations. Layers of lacquer are then coated onto carved wooden bases to ensure consistency. With rich colours topped with a shine, these lacquerware additions are guaranteed to add a level of sophistication to your home's kitchenware.
Once a common item gifted to foreign envoys by Burmese officials, bowls, cups, vases and other ornamental lacquerware are readily available at domestic markets. If you seek lacquerware that bears the mark of refined craftsmanship, Bagan, home to numerous ancient temples, is the region to visit.
This article was brought to you by Singapore's largest property portal 99.co and Skyscanner. Book your next getaway at Skyscanner today!