Luxury homes situated on the Sentosa waterfront continue to entice discerning property seekers, according to developer Keppel Land.
The company's president Tan Swee Yiow said that he remains positive, amid slow sales and the sector's poor outlook.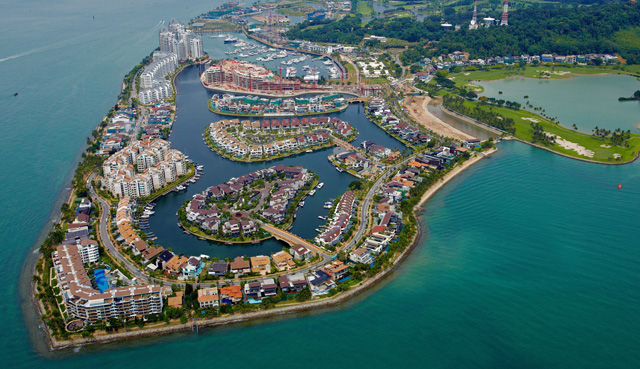 "(Such) homes are a rare commodity. How many units can you find in Singapore with such a view? There is demand from people who enjoy this lifestyle," Mr Tan said.
Corals at Keppel Bay is one such project – its 366 units have pristine views of Keppel Bay and Sentosa. Even though it is expected to be completed next month, 44 percent of units remain unsold, The Straits Times reported.
Because the site at Keppel Bay Drive was obtained before December 2011, Keppel Land is not subject to Qualifying Certificate extension fees.
When the project was launched in 2013, units were sold at an average price of $2,200 per square foot. A second launch is set to take place in 2016, and prices will be announced closer to the date.
Two of its other developments, Caribbean at Keppel Bay and Reflections at Keppel Bay are located in the vicinity.
The developer has embedded smart home features into units at Corals at Keppel Bay. Residents will be able to control home devices through an application named Habitap.
Through the application, residents can search for eateries, food and grocery delivery services and transportation outfits. They can also adjust lighting, and receive notifications when trespassing is detected or movement is sensed within selected areas.
"(Implementing smart home technology) is a continuous process of improvement, not a one-off exercise… We think residents will enjoy and benefit from it," Mr Tan explained.
"We hope to become the standard for smart home living," he added.
For more information, visit The Straits Times.