You can finally move into your condo; but what are your immediate steps now that you can? Here are some tips on what to look for right after moving-in day:
Special thanks to MetroResidences for the moving-in tips:
1. Defects Inspection
Check the duration of your Defects Liability Period (DLP) – it's usually at least one year. During this time, you cam report any defects found in your condo and have the developer rectify them at no charge.
Bring along a family member or friend (preferably someone detailed oriented) to check your property for defects. They might spot something that you missed. Here's a checklist of things to look for:
Flooring
Check for unevenness, cracks and stains on flooring
For bathrooms, the flooring should slant slightly towards the drainage.
Use a pointer to tap the floor and listen for any hollow sounds
Ensure that floor skirting is consistent with no cracks
Tip: Bring along some marbles and place them at different areas of the flooring to test for evenness, and if the marbles are rolling in the right direction in the bathroom.
Walls and ceiling
Look out for any hairline cracks, blistering or stains
Check that the surfaces are not rough or patchy
Check for straightness of the corners
Doors
Ensure that the door and its frame are evenly aligned
Doors should have consistent joints
Try to lock and unlock the door to check that the lock is working smoothly
Check that the door security system is working
Look for dents and scratches on the door
Windows
Open and close each window a few times to make sure that it moves smoothly and that the hinges are working
Look for dents, scratches and rust on the glass and window frames
Check if the locks are working well
Electrical fittings
Ensure that there are no gaps between the switches and the wall
Check to make sure that there are no exposed wirings or any loose mechanism
Check that all power points are working as expected
Fittings
If your apartment comes with a clothes drying rack, check that the parts are not rusty and are functional
Check that all bathroom fittings (e.g. sink, taps, toilet bowls, showerhead) are fitted properly and does not come with any scratches or rust
Check that the flush system is working
Bring along a post-it pad and pen to indicate the defective areas. A measuring tape would also come in handy if you would like to take some measurements to plan your furnishing.
2. Start furnishing the apartment
Have your apartment as ready-to-move-into as possible. If you're planning your shopping list, ensure that you've covered these essentials:
Washing machine
Dryer (or a drying rack)
Refrigerator
Beddings
Sofa
Television
Dining table and chairs
Curtains
Air-conditioner (May have already been installed in the property; do check with the condo management on the free servicing period)
Alternatively, speak to an Asset Management team, if you are getting a serviced apartment or have related moving services (companies like MetroResidences provide this). The team them take care of furnishing and rental details for your property.
A worthy investment should allow you to grow your wealth with minimal hassle; so here's when you have to find the right party to work with.
3. Lease your apartment with expert help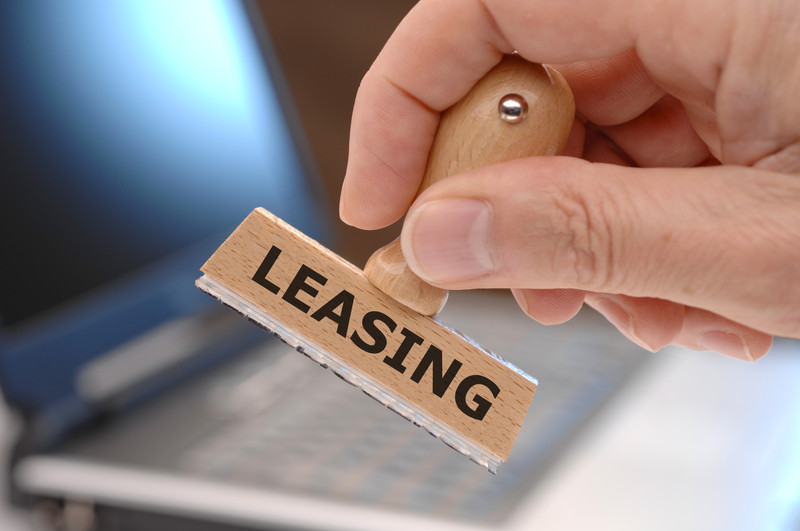 Apart from rental rates, these are top three criteria you should look out for when getting someone to manage your leasing needs:
Wide tenant network – Observe the quantity and quality of potential tenants viewing your unit. You'd want options, and a good leasing partner should possess the resources to provide you with tenants that fit your preferred profile
Reliability – For a start, responsiveness and punctuality is a good gauge of a responsible agent. Next, look into the person or company's leasing history and ask for reviews of their service.
Support services – Sometimes, things go wrong. Damages may occur in your property during the rental period or the tenant may decide to paint your wall a different colour without your permission. Your leasing partner should provide support for any furnishing, maintenance and repair issues, as well as rectifying any unacceptable treatment of the property. You should not be disturbed unnecessarily.
You may choose to work with a property agent, a leasing partner like MetroResidences, or both, to manage and minimise your rental vacancies.
4. Review the Tenancy Agreement (TA) and inventory list
Now that you've found the right tenant, you will sign the letter of intent and review all clauses in the Tenancy Agreement (TA).
Create an inventory list of the items in your property and have both agent and tenant review the list and sign off, to confirm that items listed are handed over in good condition before you hand over your keys to the tenant.
If you have expert help, such as a property agent or a service provider like MetroResidences, they can help you go over the paperwork.
5. Handle the payments
If you're working with a property agent, don't forget to set aside their commission once you've collected the first month's rental.
If you have a property management team, they can usually manage all tenant communication; they can collect the rental payment (which typically includes the management fee), and deposits from tenants.
This article was first published on MetroResidences, which helps with the booking and leasing process on apartments. You can contac them at 6513 0030 (ext 3), or drop an email to [email protected] to get help in renting out your property.