The increased income ceiling will enable more Singaporeans to buy an HDB flat. But will it siphon off demand for mass market condos?
Starting September 11, more Singaporeans will have access to affordable housing options. This comes as HDB announced new changes to the income ceiling for BTO flats, along with an enhanced housing grant for buyers.
For families, the previous income ceiling was $12,000 for buying a BTO flat, and $14,000 for Executive Condominiums (ECs). With the revisions, the income ceiling will be $14,000 for BTO flats, and $16,000 for ECs. 
Meanwhile, for singles aged 35 and above, the income ceiling will be raised from $6,000 to $7,000. The income ceiling was last raised in 2015.
While it's all fine and dandy for home buyers, some are wondering if the higher income ceiling will siphon off demand for mass market condominiums, especially given the increased supply in project launches this year. 
Will a higher income ceiling for HDB homes affect the private housing market?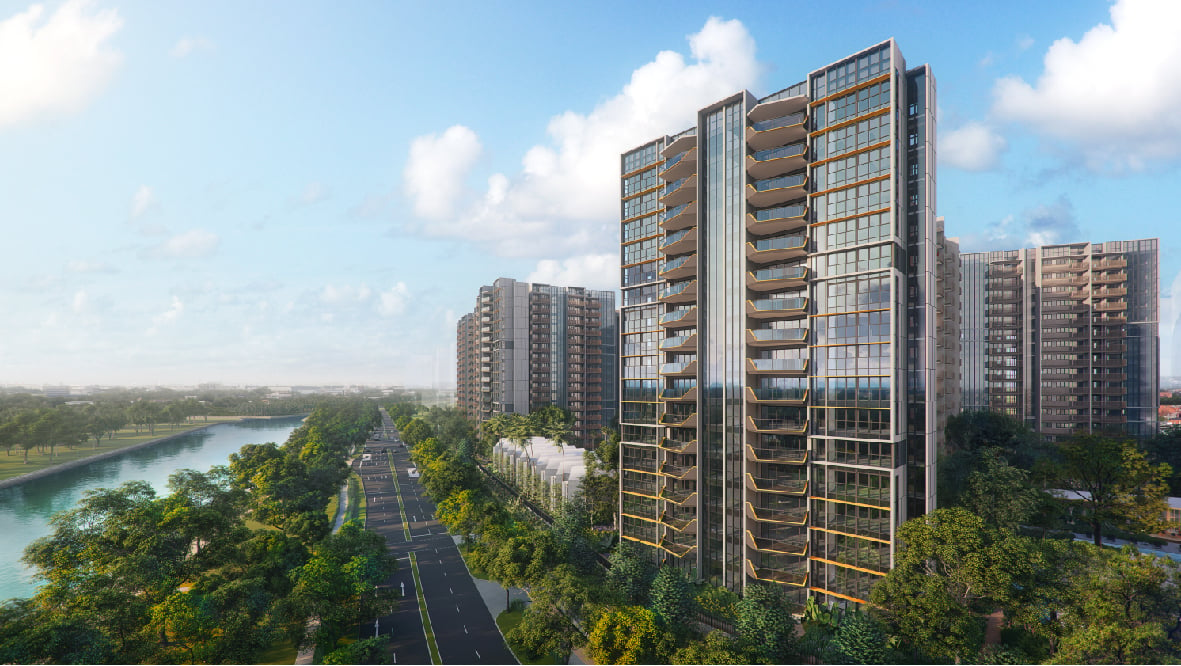 The short answer is, unlikely. While more Singaporeans can now purchase a BTO flat or one from the resale market, the adjustments in income ceilings are relatively marginal, and may not bring about significant impact to the housing market.
Simply put, if you have your sights set on a $1.5 million condo and a budget to match, a raise in income ceiling for HDB flat purchases will unlikely put you off the decision. Besides, private properties will continue to be seen as an attractive investment class.
As Mr. Alan Cheong, Executive Director for Research at Savills Singapore puts it: "The market holds the belief that private property is still a superior long term investment and status symbol."
Given these factors, we believe that demand for the asset class is not likely to be affected by HDB policy changes.
Meanwhile, OrangeTee & Tie's head of research and consultancy, Christine Sun believes that the revised income ceiling could have a positive impact on the private housing market. This comes with the increased accessibility and potentially higher demand for resale flats.
"The larger pool of buyers could allow more existing HDB flat owners to upgrade to a private condo in time to come," says Sun. 
HDB Resale Market The Biggest Winner

While the condo segment is unlikely to be affected, market observers think that the HDB resale market would be the biggest beneficiary of the new policies. 
"Recent CPF changes saw an increase in demand for older flats in Q2 2019. The new changes could further stimulate demand and resale prices for these older flats," says OrangeTee & Tie's Sun. 
She adds that these changes come in quite timely because supply of resale flats have been rising and more flats have reached their Minimum Occupation Period (MOP).
In the medium term, Huttons Asia research director Lee Sze Teck said the New Enhanced Housing Grant (EHG) –  which will replace the previous Additional CPF Housing Grant (AHG) and Special CPF Housing Grant (SHG) – may help boost demand for older flats in mature estates and stabilise the resale market. The previous SHG was only applicable for non-mature estates. 
"However, many buyers still prefer BTO flats because of the perception of newness and potential profits to be made in the future," says Lee.
What do you think of the new HDB policy changes? Voice your thoughts in our comments section or on our Facebook community page.
If you enjoyed this article, 99.co recommends 4 Observations on the New HDB/EC Income Ceiling, Enhanced Housing Grant. Looking for a property? Find the home of your dreams today on Singapore's largest property portal 99.co!