Singapore's public transport system has been lauded locally and internationally. The system is efficient, safe and convenient.  As our public transport system continues to improve and expand its reach over our land, it appears that car ownership in Singapore is largely unnecessary. But that's still not true for some of these places:
Here are some of the most obscure and inconvenient workplaces in Singapore:
1. Changi Business Park
Changi Business Park was launched by JTC Corporation in 1997. Located in Changi South, it is home to  tech companies and research and development institutes. Its proximity to Changi Airport and Singapore Expo also give companies access to logistics and transportation and exhibition facilities.
Changi Business Park is serviced mainly by Expo MRT station and public buses departing from terminals around Singapore. Some examples include Singapore Bus Service (SBS) Bus 20 departing from Tampines and Bus 47 from Marine Parade. However, Expo MRT is located at the edge of Changi Business Park. Thus, there is still an inconvenience for those working in companies within the park but away from its periphery.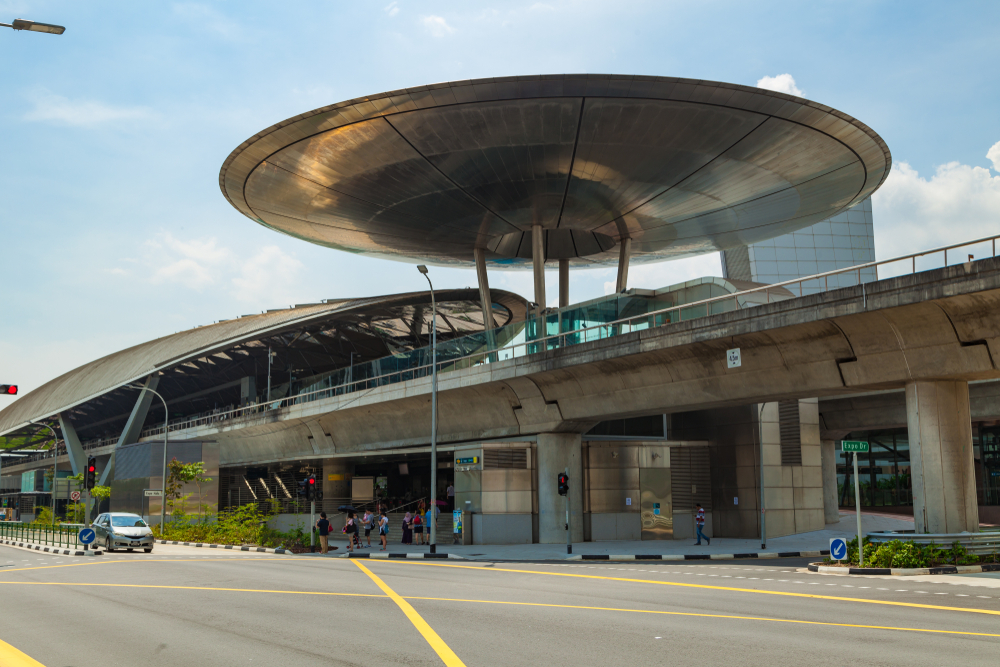 Several private shuttle buses also operate in Changi Business Park. Relative to public buses, they have more drop off points within the park that bring workers closer to the doorstep of their companies. However, like most shuttle bus services, they have limited timings and operate most frequently during peak hours (morning and evening).
This is a problem for those of you who work off-peak hours, common in the Logistics and Supply Chain industry, or those in client-facing roles. Commuting to and fro the park will be time-consuming and draining. Travelling from Somerset MRT (a central town station) to Expo MRT alone takes approximately 50 minutes. This excludes the time you need to get from Expo MRT to your office. If you are constantly moving to your client's convenience, using public transport may not be so time-efficient.
2. Tuas Industrial Area
Thanks to Singapore Mass Rapid Transit (SMRT)'s expansion of the East-West MRT Line, Tuas is no longer synonymous with the word 'ulu'. Four new Tuas stations were added in June 2018.
For those of you working in areas like Tuas Crescent, you'll know how big of a deal this is. Previously, the nearest MRT station to the area was Joo Koon. Even with the new Tuas Crescent Station, getting from Joo Koon MRT to Tuas Crescent Road takes more than 30 minutes. Not to mention, Joo Koon was the terminal stop of the East-West Line.
Similar to Changi Business Park, travelling deep into the Tuas industrial area remains dependent on factors such as the frequency of shuttle buses.  With a car, you enjoy greater flexibility in your schedule. Travel free, unconstrained by shuttle bus timings.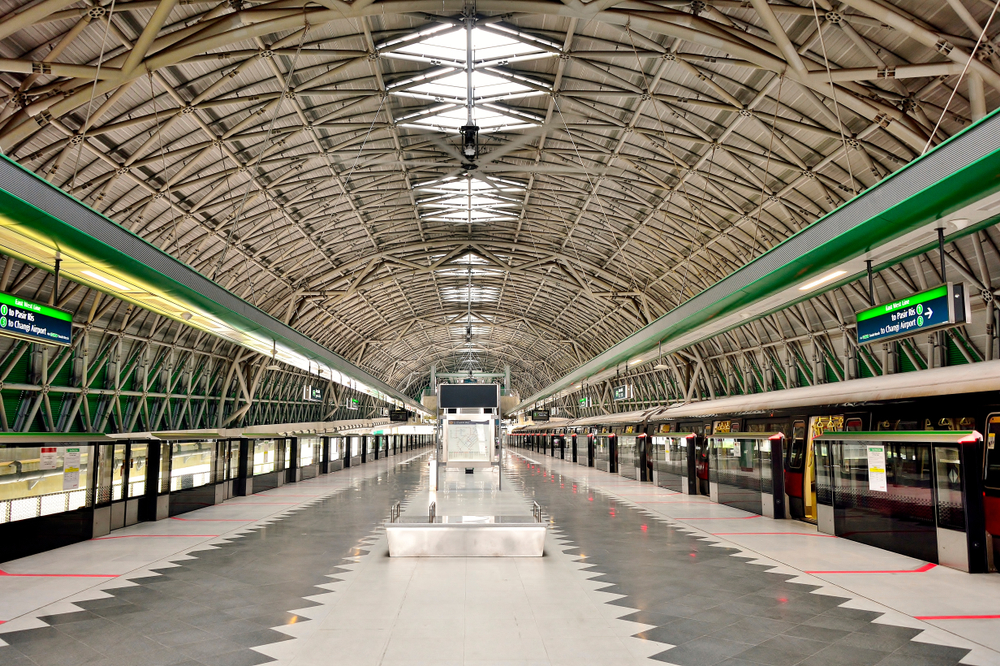 3. Nanyang Technological University (NTU)
NTU was not given the nickname of 'Pulau NTU' without a good reason. 'Pulau', the Malay word for island, makes reference to the area's obscurity. Pretty sure the nickname was coined by someone who was tired of the long commute to NTU. While NTU has several shuttle buses that get its students and staff to school on time, the buses are usually packed. Crowds can persist throughout the day, as students have staggered lesson times and co-curricular activities late into the night. Buses with routes covering different faculties also draw huge crowds. If you can afford it, a car provides way more comfort than waiting for a bus under the sweltering heat, only to board an overcrowded one. Moreover, if you stay in the far east of Singapore, like Pasir Ris, note that the journey to NTU could well be over an hour by public transport.
4. Keppel Bay
This waterfront hub on the Southern coast of Singapore hosts residential estates, an award-winning marina for private boats (super-yachts up to 590 feet), and restaurants. However, the nearest MRT station, Harbourfront, and public bus stop is a 15-minute and ten-minute walk away respectively. Moreover, the shuttle bus from Harbourfront MRT only operates during lunch and dinner hours, which isn't really useful for the working population. Harbourfront MRT is also the terminal stop for both the Circle Line and North East Line, meaning that travelling to Harbourfront itself is already quite a hassle for the majority of us.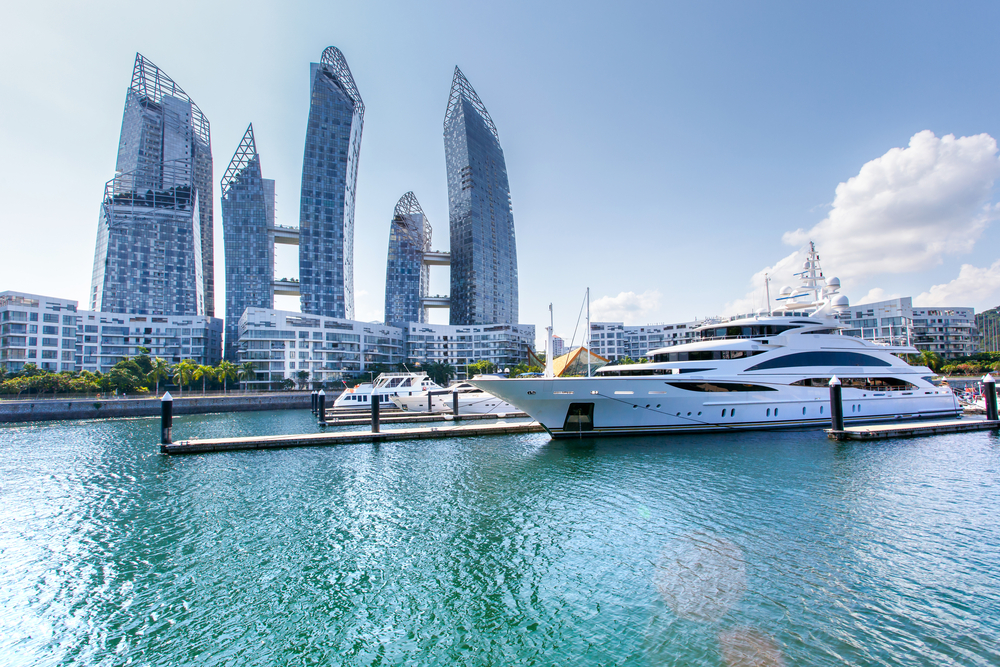 5. Seletar Airport
Changi Airport is well serviced by our public transport system, with its own MRT station and several public buses. However, we can't really say the same about Seletar Airport. Located in the Northwest region of Singapore, it supports mainly aerospace maintenance and overhaul operations as well as cargo and medical evacuation. Seletar Airbase is also a common training ground for budding pilots.
The airport is serviced by SBS Bus 102 that stops directly at the terminal. You can board Bus 102 from the following MRT Stations: Hougang (bus interchange), Buangkok, and Sengkang. Notice that these MRT stations are all in the Northeast region of Singapore. Meaning that those of you living in the South and West areas will need to factor in a considerable amount of travel time to reach where the shuttle buses are. If you do not live near an MRT station, that means a minimum of two transfers by public transport. This could be a huge headache during peak hours.
A car isn't necessary, but having one could make your life a lot easier…
While we have it a lot better in Singapore, where land area is small to begin with, cars are still great to have. They get you around faster than public transport for majority of areas, and make travelling a lot easier in the obscure areas mentioned above. Those of you with a hectic work life (literally all of us in Singapore…) would understand how precious a few more minutes of sleep is, and a car can probably give you that.
For those of you looking to invest in commercial properties though, do take this into consideration. You're more likely to get tenants if the potential workers don't need to have a car. You can find the best, centrally located properties on 99.co.
Work in other obscure places in Singapore? Voice your thoughts in our comments section or on our Facebook community page.
Looking for a property? Find the home of your dreams today on Singapore's largest property portal 99.co! You can also access a wide range of tools to calculate your down payments and loan repayments, to make an informed purchase.