Atlassia Location Review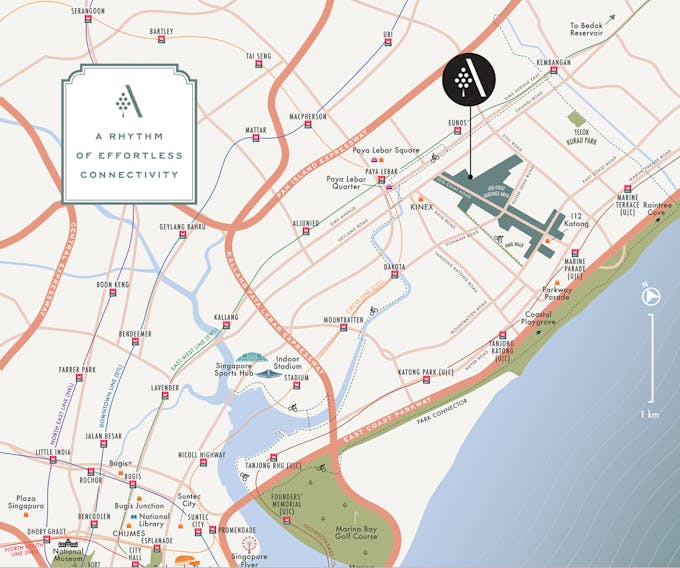 Atlassia is located in the Joo Chiat Heritage Area. Based on the URA Master Plan, its neighbours consist of conserved shophouses (residential with commercial at 1st storey) and other boutique condos.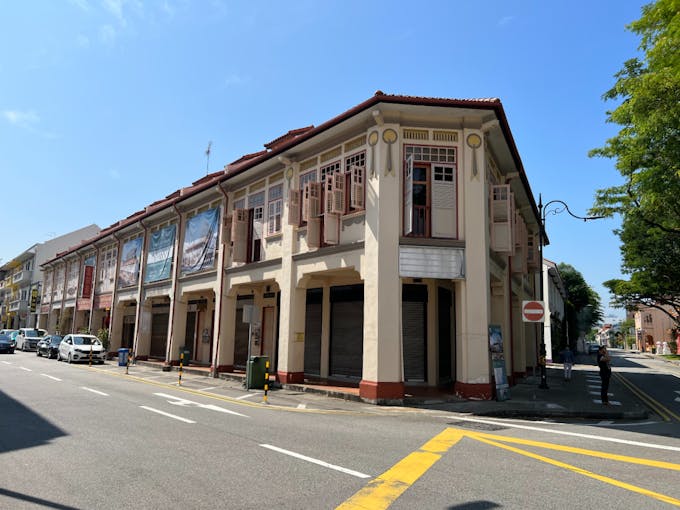 What's great is that Atlassia is located at the junction of Joo Chiat Place and Tembeling Road, which is the quieter part of Joo Chiat. We visited Atlassia's actual site on a weekday morning and there was very little traffic as compared to the busier Joo Chiat Road. However, during meal times and weekends, we'd expect the area to be more bustling as there are a number of restaurants in the vicinity.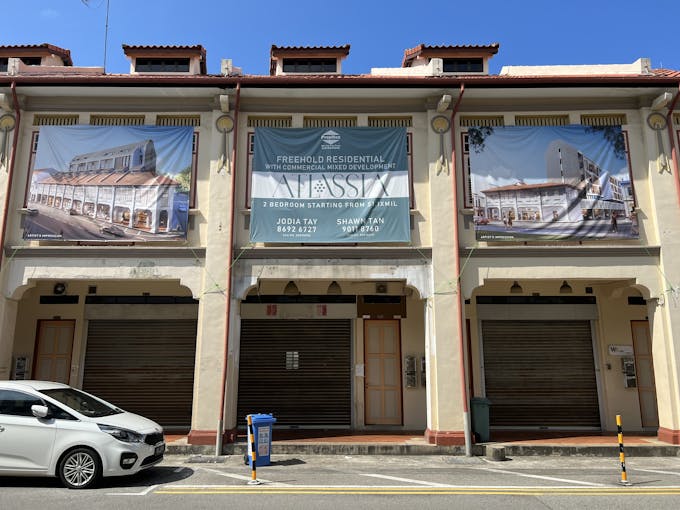 According to the developer, construction work on Atlassia will only start in one to two months. If you'd like to have a look at the row of conservation shophouses before construction, you can still do so.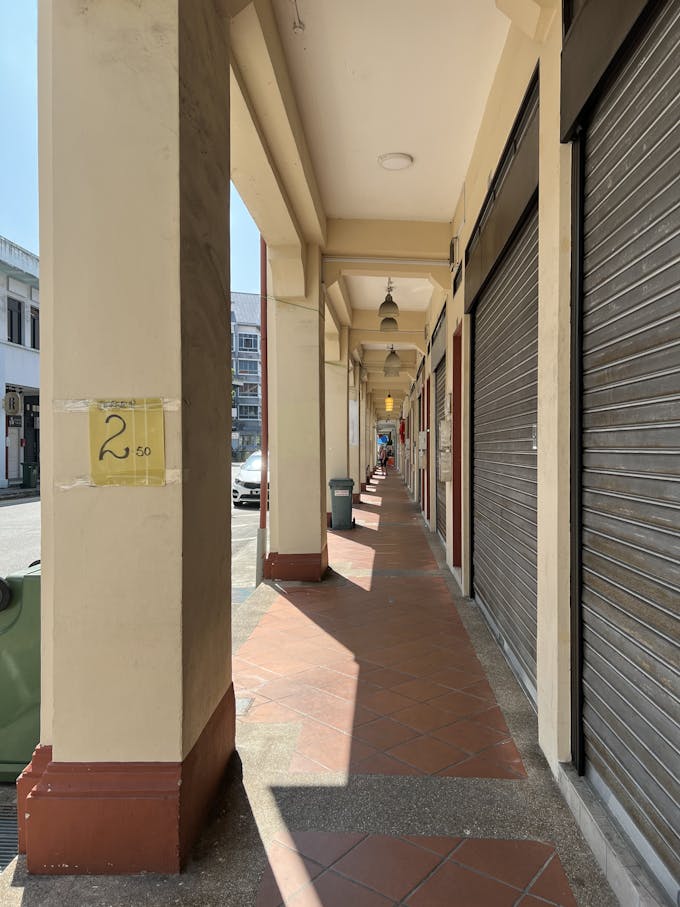 We strongly recommend heading over to the actual site especially if you want to take a look at the environment around it.
Driving
From Atlassia, it's a 17-minute drive to the Central Business District (CBD) and a 15-minute drive to Changi Airport during off-peak hours. During morning and evening peak hours, you can expect to add 20 minutes to your journey to the city centre.
It's a 6-7 minute drive to the nearest expressways, East Coast Parkway (ECP) and the Pan-Island Expressway (PIE). These will connect residents to various parts of Singapore.
Other major roads like Geylang Road, Sims Avenue, Still Road, East Coast Road and Nicoll Highway are all within a 10-minute drive away.
While Atlassia is pretty accessible for drivers, one thing that you'll need to consider is that there are many one-way roads in the area which might slow down your journey.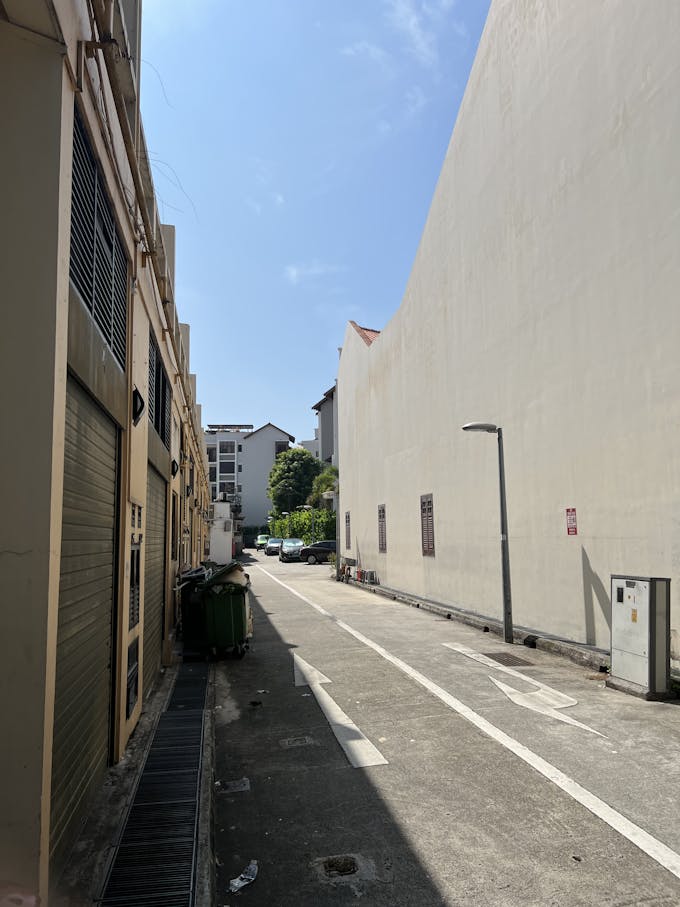 The entrance to Atlassia's carpark is via a back lane off Tembeling Road. Like Joo Chiat Place, Tembeling Road is also not a busy road. So, you won't have to worry about congestion.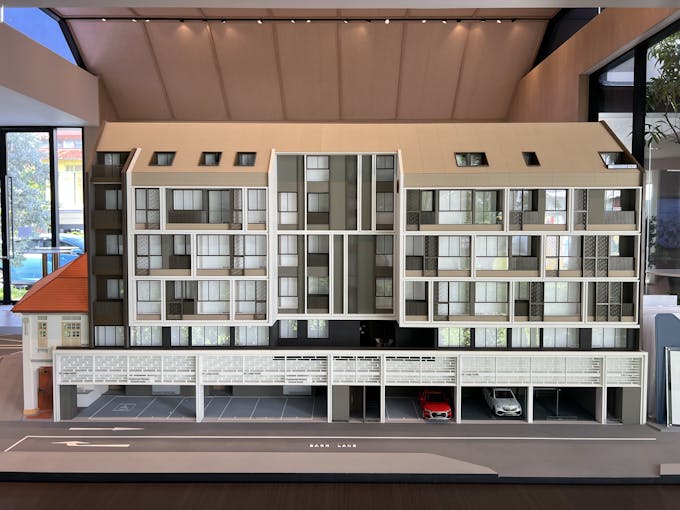 One downside here is that due to the space constraints of conservation shophouses, there are only 17+1 parking lots vs 31 units. 10 of these are mechanical parking lots.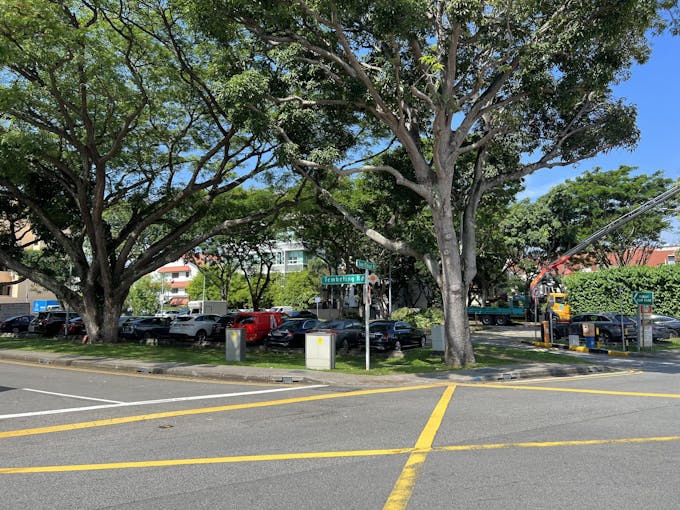 For other drivers who aren't able to park at Atlassia's carpark, the good news is that there's a public carpark opposite Atlassia. Residents can subscribe to season parking there which comes at an additional fee.
Public Transport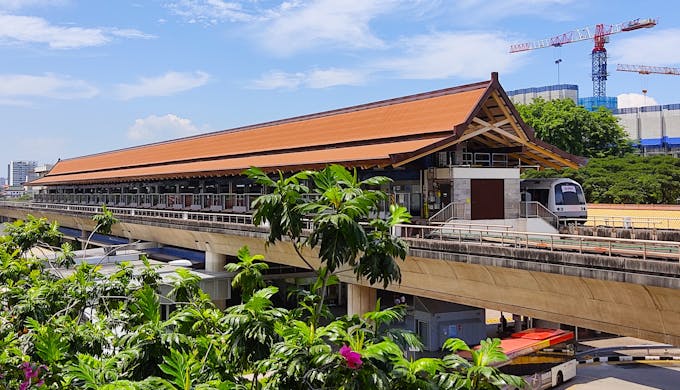 The nearest MRT station to Atlassia is Eunos, which is an 11-minute walk away. However, if you don't wish to walk that far, there's a bus stop just opposite Atlassia along Tembeling Road. From here, you can take a 7-minute ride on bus 33 to get to Dakota MRT station on the Circle Line. Alternatively, if you're travelling to the city, you can also take bus 33 to Bugis, City Hall and Clarke Quay.
For more bus options, you can also walk for 6 minutes to the Joo Chiat Complex bus stop along Changi Road. From here, you can take buses 2, 7, 13, 21, 24, 26, 28, 30, 51, 67, 76, 154 and 155. Some of these buses will bring you to the CBD and the Orchard Road shopping belt.
Amenities
Atlassia is in the heart of the Joo Chiat neighbourhood, which means that it's within a 5-10 minute walk to all the amazing food options in the area. Some of these include Asador Spanish Grill, Fei Fei Wanton Mee, Kim Choo Kueh Chang, Kway Guan Huat Joo Chiat Popiah, Apiary Lab, Common Man Coffee Roasters, Long Phung Vietnamese Cuisine, Kinnari Thai Cuisine and more.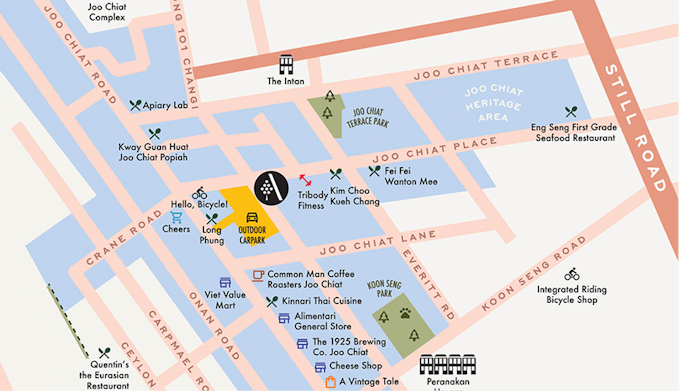 For grocery shopping, the nearest supermarkets are the Fairprice supermarket at Joo Chiat Complex and a Giant Express at JK Centre. In terms of wet markets, the Geylang Serai Market is the nearest.
Besides the typical supermarkets, you can also get your groceries at various gourmet supermarkets like the Alimentari General Store which specialises in Italian produce. There's also a Vietnamese value mart and a cheese shop nearby. If you're interested in natural and organic produce, you can head over to Little Farms at Katong Point.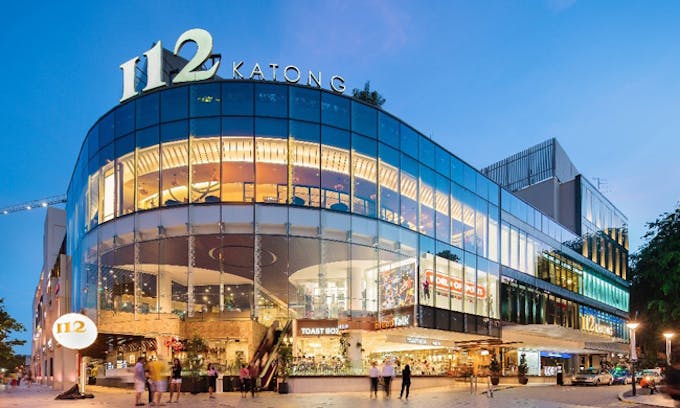 If you need some retail therapy, several malls like i12 Katong, Katong Square, Katong Plaza, Katong V, Parkway Parade and KINEX are within a 5-10 minute drive from Atlassia.
Schools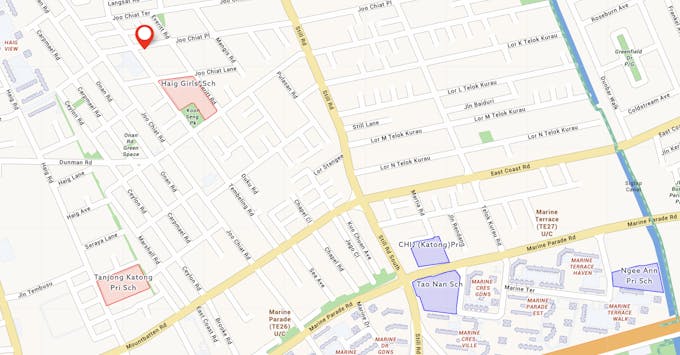 For families, the good news is that there are many reputable schools within Atlassia's vicinity. If you're participating in the primary school balloting exercise, Haig Girls' School and Tanjong Katong Primary School are within a 1km radius. CHIJ (Katong) Primary, Tao Nan School, Ngee Ann Primary School, St. Stephen's School, Kong Hwa School, Maha Bodhi School and Geylang Methodist School (Primary) are within a 2km radius.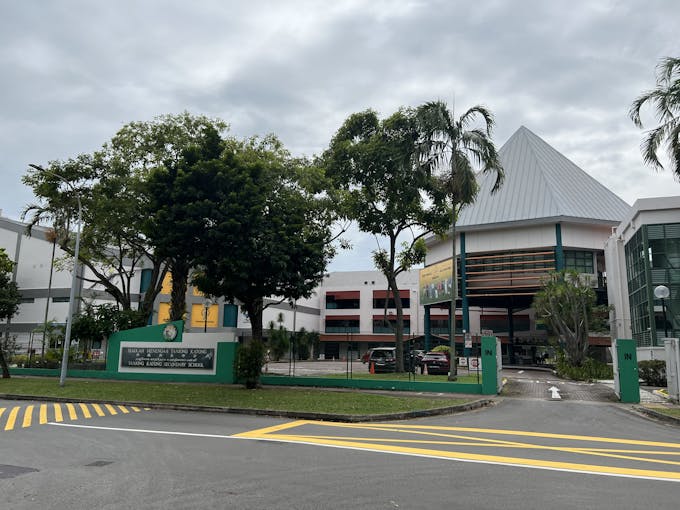 Well-known secondary schools nearby include Tanjong Katong Secondary School, Tanjong Katong Girls' School and Chung Cheng High School (Main).
If you're enrolling your children into an international school, the Canadian International School is only a 6-minute drive from Atlassia.
Nature Spots
For a leisurely stroll or a place to walk your pets, there are a number of small neighbourhood parks nearby like Joo Chiat Terrace Park, Carpmael Park and Koon Seng Park. The latter also has a dog run which is suitable for small to mid-sized dogs.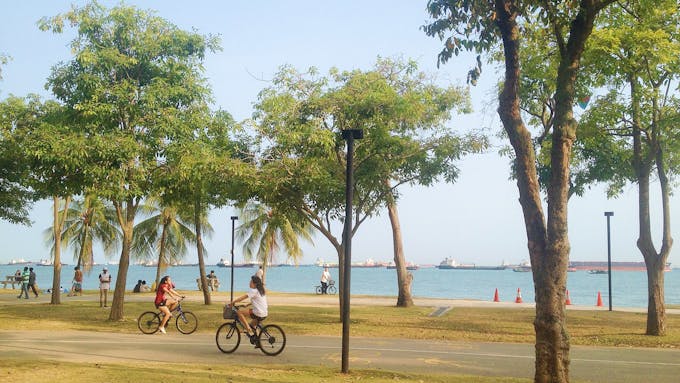 For a longer jog or cycle, East Coast Park is just a 9-minute drive away. It'll also take you about 24 minutes to walk there and 8 minutes to cycle. From East Coast Park, you can cycle to Bay East Garden, Marina Barrage, and Gardens by the Bay in about 20-30 minutes.