Quick facts about Tenet EC
1. Tenet EC is 5-minutes away from Tampines North MRT station 
As we've established in Copen Grand's review, ECs are traditionally not located near an MRT station. However, this isn't the case for both Tenet EC and Copen Grand. 
Tenet EC will only be a 5-minute walk from the future Tampines North MRT station on the Cross-Island line (CRL). The station will be part of CRL Phase 1, which is expected to be completed in 2030. In this phase, residents can travel conveniently to places like Hougang, Serangoon North, Ang Mo Kio and more.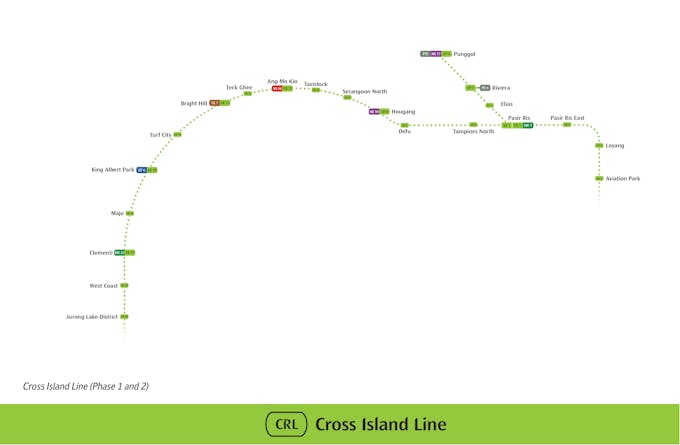 In September 2022, it was announced that the CRL Phase 2 would include stations like King Albert Park, Clementi and Jurong Lake District. This will significantly cut the travelling time from the east to the west. Furthermore, almost half of all stations on the CRL will be interchange stations, further boosting connectivity for residents of Tenet EC.  
One downside is that the Tenet is slated for completion in 2026. Hence, it'll be slightly inconvenient for residents as there will still be four years before the CRL is complete. However, on the bright side, the completion of the CRL will coincide with Tenet completing its MOP status. This will boost its appreciation value for residents who are looking to sell their units in the resale market.  
2. One of two new ECs planned in the east
Tenet EC will be one of two new ECs that are planned for the east.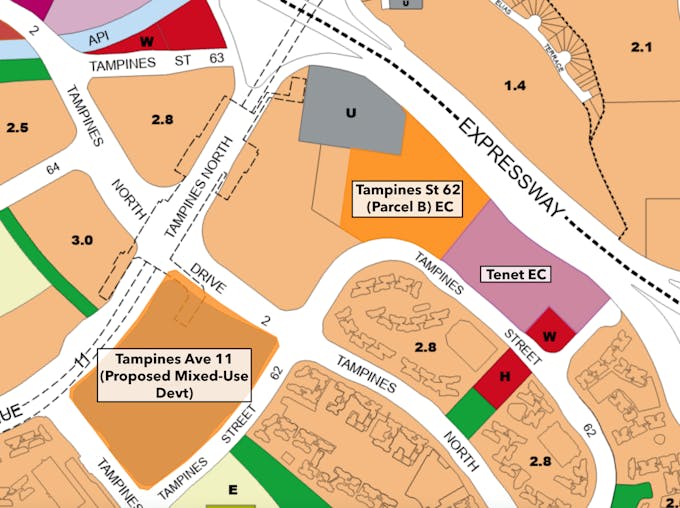 The other EC site is Tampines St 62 (Parcel B), beside Tenet EC. It is currently under URA's GLS Reserve List and is estimated to launch for sale to developers in December 2022. It can yield up to 700 units. 
This is in stark contrast to the west, where there will be five new potential ECs. This includes Copen Grand, Bukit Batok West Ave 8, Bukit Batok West Ave 5, Tengah Plantation Loop and Senja Close. 
3. Unit layouts can be reconfigured 
One key highlight of Tenet EC is that there's flexibility for unit layouts to be reconfigured. This means you can hack down certain walls to combine bedrooms or have more space in the common areas, depending on your needs at any stage of life.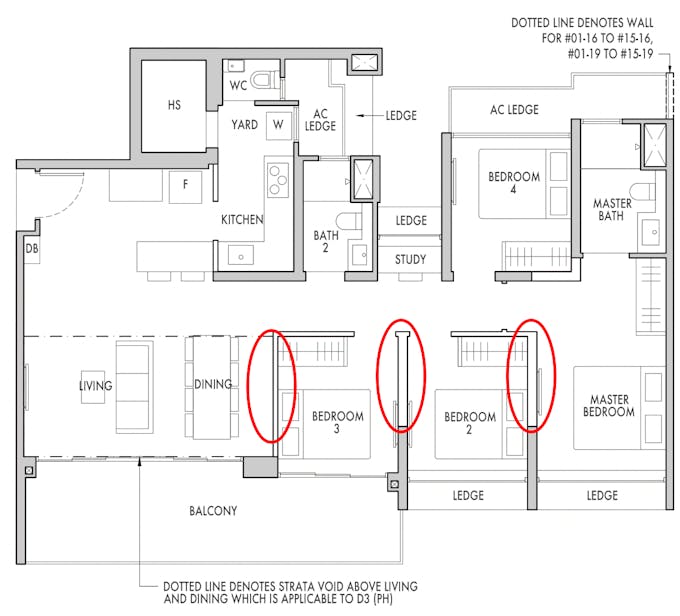 If you look at the floor plan above, you can hack the walls that are not shaded and put them back up later on if you wish to.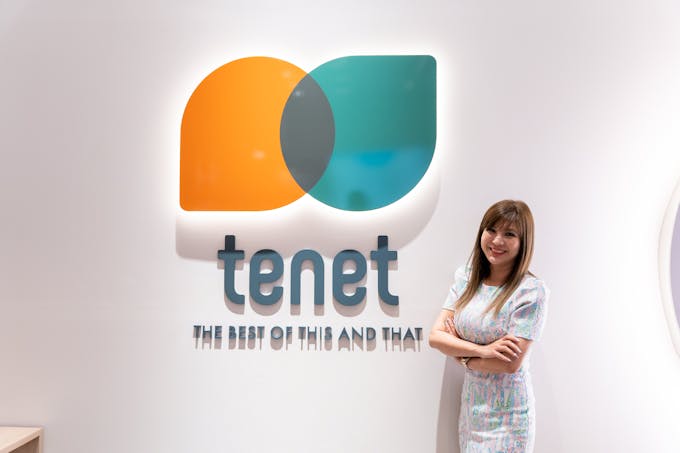 Yen Chong, Executive Vice President of Qingjian Realty (South Pacific) Group says, "When people buy ECs, they are usually upgraders or expanding their families later on. So they might not need many rooms and will actually hack down a wall to turn a room into a walk-in wardrobe or even a study area. We are very versatile. Buyers can combine two rooms or have a bigger living area and then later on, if they give birth to more kids and need a room, they can actually put the wall back up. So we give them that kind of flexibility. This has always been in the blood of Qingjian Realty as well."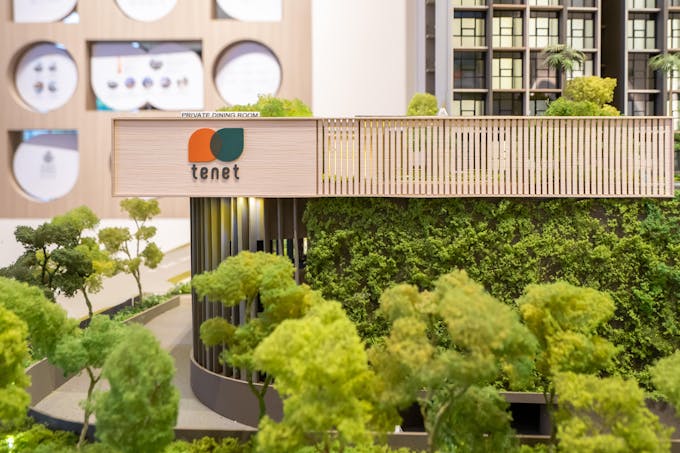 Tenet is Qingjian Realty's 8th EC, after successful projects like The Visionaire, the first EC with smart home technology. But this time, it is also developing an EC with Santarli Realty and Heeton Holdings. 
Santarli Realty has a background in building construction and has worked on projects like Freesia Woods and Sant Ritz condominium. Heeton Holdings is renowned for quality developments in major cities like London and Bangkok. In Singapore, its portfolio includes High Park Residences and Park Colonial. 
"We think that Tenet will soar to greater heights to provide better living standards for potential homeowners. This is a three-party joint venture, so there are a lot of great ideas from different teams and suggestions to make the development a better place to live in. This includes features such as the 47 to 69m setback (from Tampines Expressway to the development), a 66m infinity pool, 200 sqm of kids' play area with a kids' play pool and playground, a pets' play area and so on," adds Yen Chong. 
Now that we have briefly touched on the highlights of Tenet EC, let's review its unit layouts and floor plans.