Our first nationwide study has found about 1,000 homeless people sleeping on the streets of Singapore. But while that's the most immediate and pressing kind of homelessness, there are all sorts of virtual (semi?) states of homelessness that aren't addressed. Here are the different forms you may not have noticed:
Type 1: Those in Absolute Dead-End Circumstances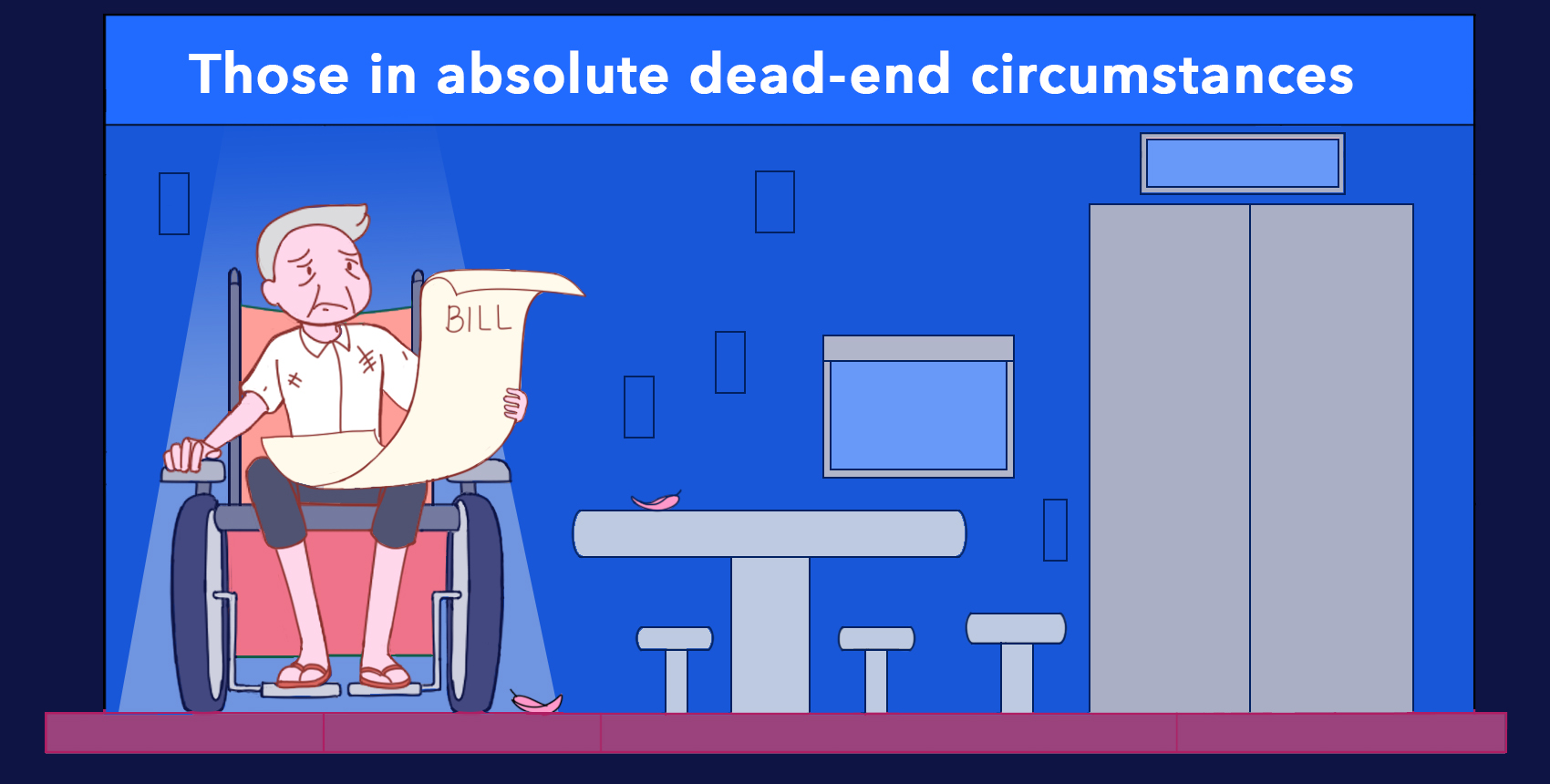 This is the type covered in the study, and it's the sort that most people think about. This can happen for a variety of unfortunate reasons, like medical inability to work (and lack of insurance to cover that).
It's by far the most painful and unfortunate state of homelessness. The only thing more unfortunate than this is that, every few hours, they'll run into some "meritocracy" nut who will assume it's because they're a drug addict, or some kind of gambler. While the government does have support schemes for these people, changes are needed at the fundamental level to help them; such as our mindset and prejudices toward them.
At the risk of sounding like I want free parking at Parliament House, we really need to engage stakeholders all along the chain to prevent this. From getting employers to upskill staff instead of retrenching workers, to teaching the public how to engage and help these people, to smacking idiots who point at them and begin sentences with "if you don't study hard enough…"
Type 2: Young People Trying to Escape Difficult Home Environments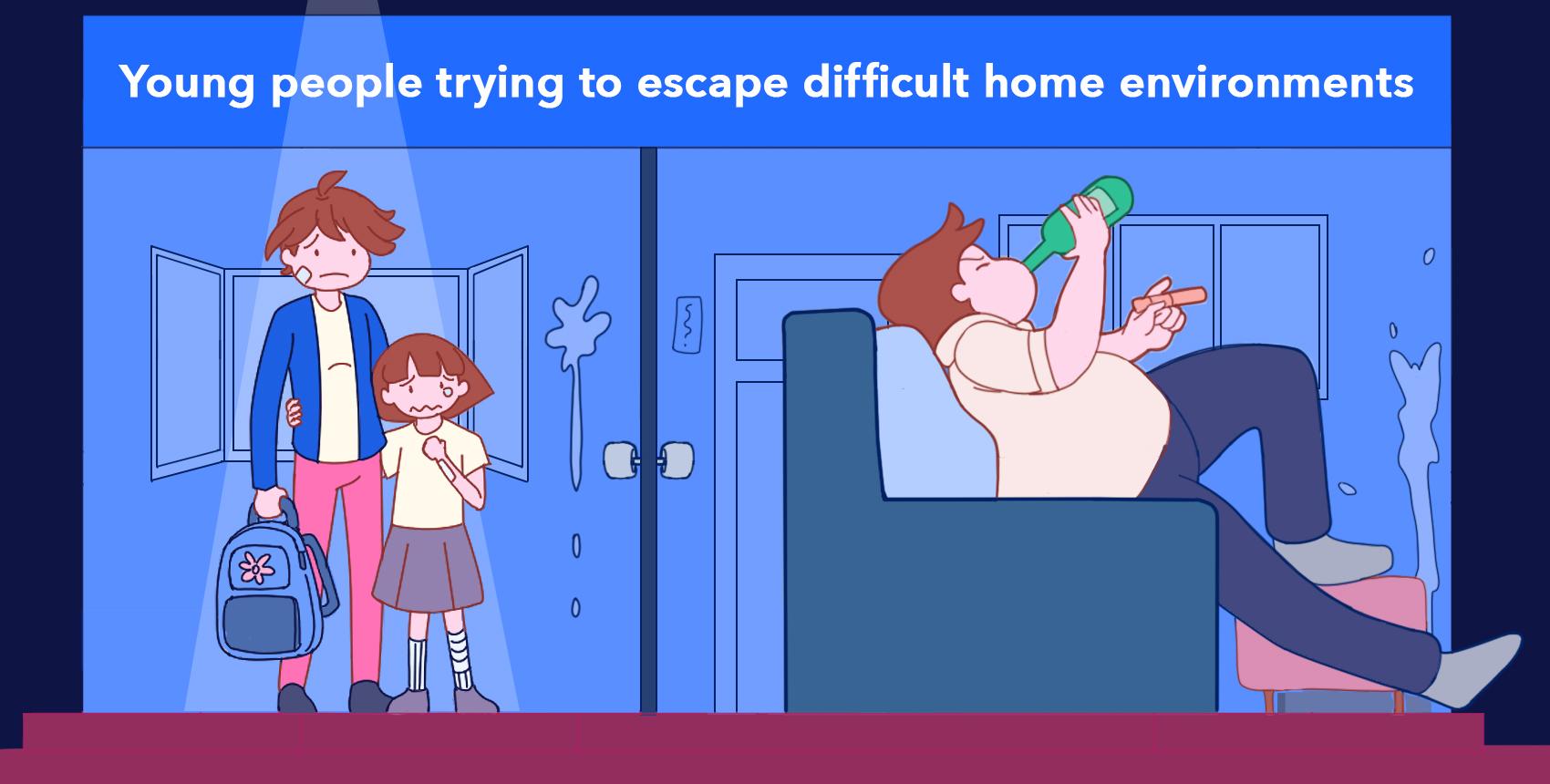 I'm not just talking about "Mum won't let me play Minecraft" teenagers here. There are young adult Singaporeans who also have a difficult home environment.
Whether you're 12, 21, or even 30 years old, it's tough to live with, say, an alcoholic parent with an explosive temper; or with a serial gambler who sends loan sharks to the flat every week. Sometimes, families are not supportive of romantic partners for reasons of religion or race, or sexual orientation.
The young adults in this situation may actually be working and have savings. But the problem is that they can't buy an HDB flat until they're 35, and can't find someone eligible to partner with and buy one. At the same time, their home situation is so intolerable that they're forced to move out.
This group is effectively homeless, as continuing to stay with their families will come at the cost of their sanity or well-being. As such, they often end up renting against their will, or couch surfing with friends. For those without these alternatives, it can result in sleeping in the open.
Type 3: The Parent(s) Who Got Kicked Out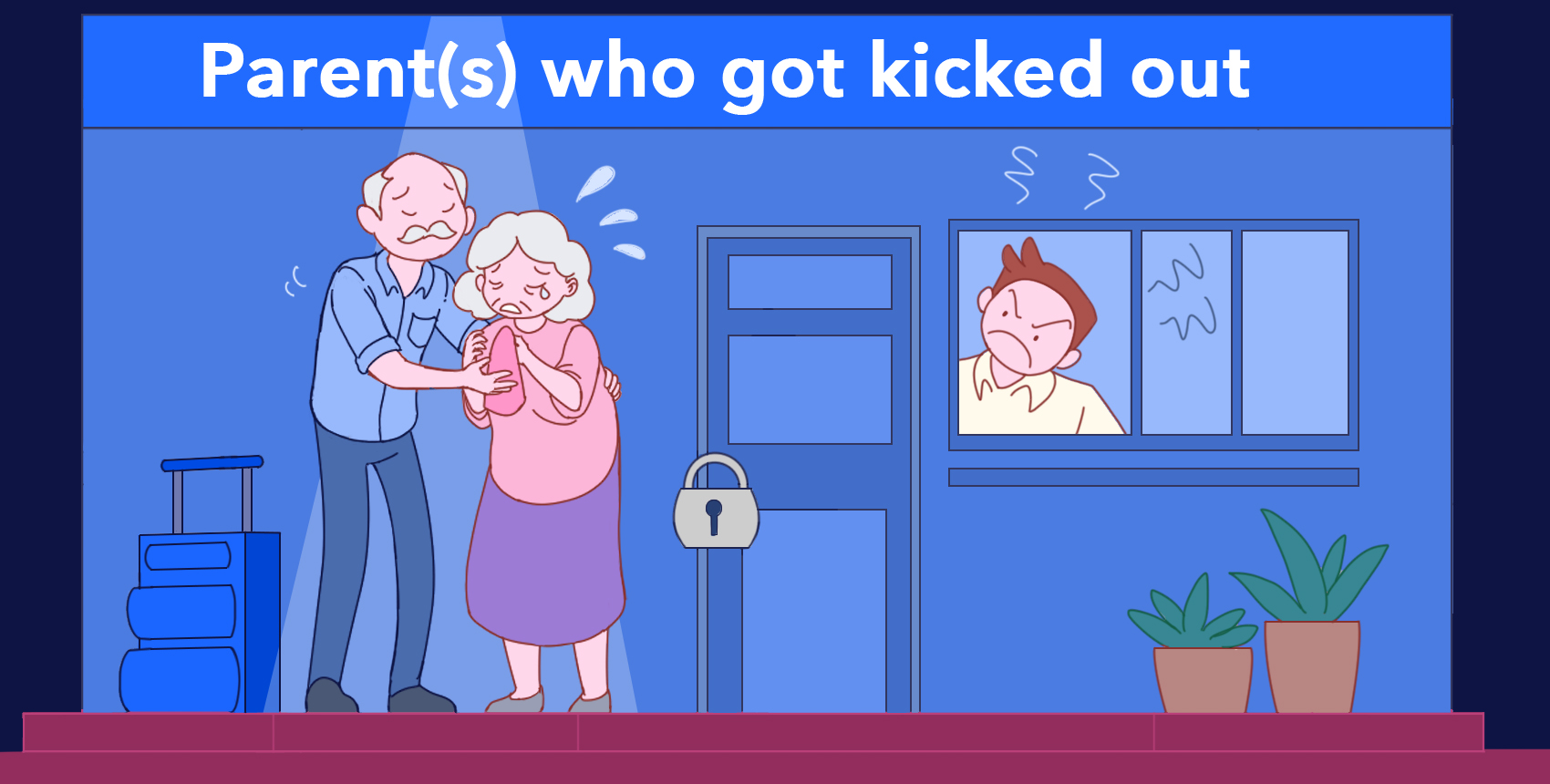 Sometimes, parents sell their home and give the proceeds entirely to their children. The understanding is that the children can buy a bigger home – like a massive condo – in which the whole family can live together.
Sometimes this works out. Other times, the accumulation of little disagreements prove too much. The children may tolerate in-laws interfering in how to raise your children. The parents may tolerate their keeping a second cat, or their insistence on hanging wet underwear off a hook on the toilet door. But add all of the little things together, and it gets explosive.
Sometimes, the children kick the parents out of the house; and since they've given all their money to their children, these elderly have nowhere else to live. It doesn't help that, at their age, it's unlikely they can get another home loan, or work to pay off another house.
Now under the Maintenance of Parents Act, children do have to provide for the upkeep of their parents if possible; but many parents are to embarrassed to take legal action to make this happen. Also, not all applications are approved, and there's no guarantee the children make enough to keep the parents housed. I'd bet on it even, because most types who kick their parents out are – guess what – pretty useless human beings.
Type 4: People Who Can't Service the Loan Without Rental Income, But Refuse to Sell the Flat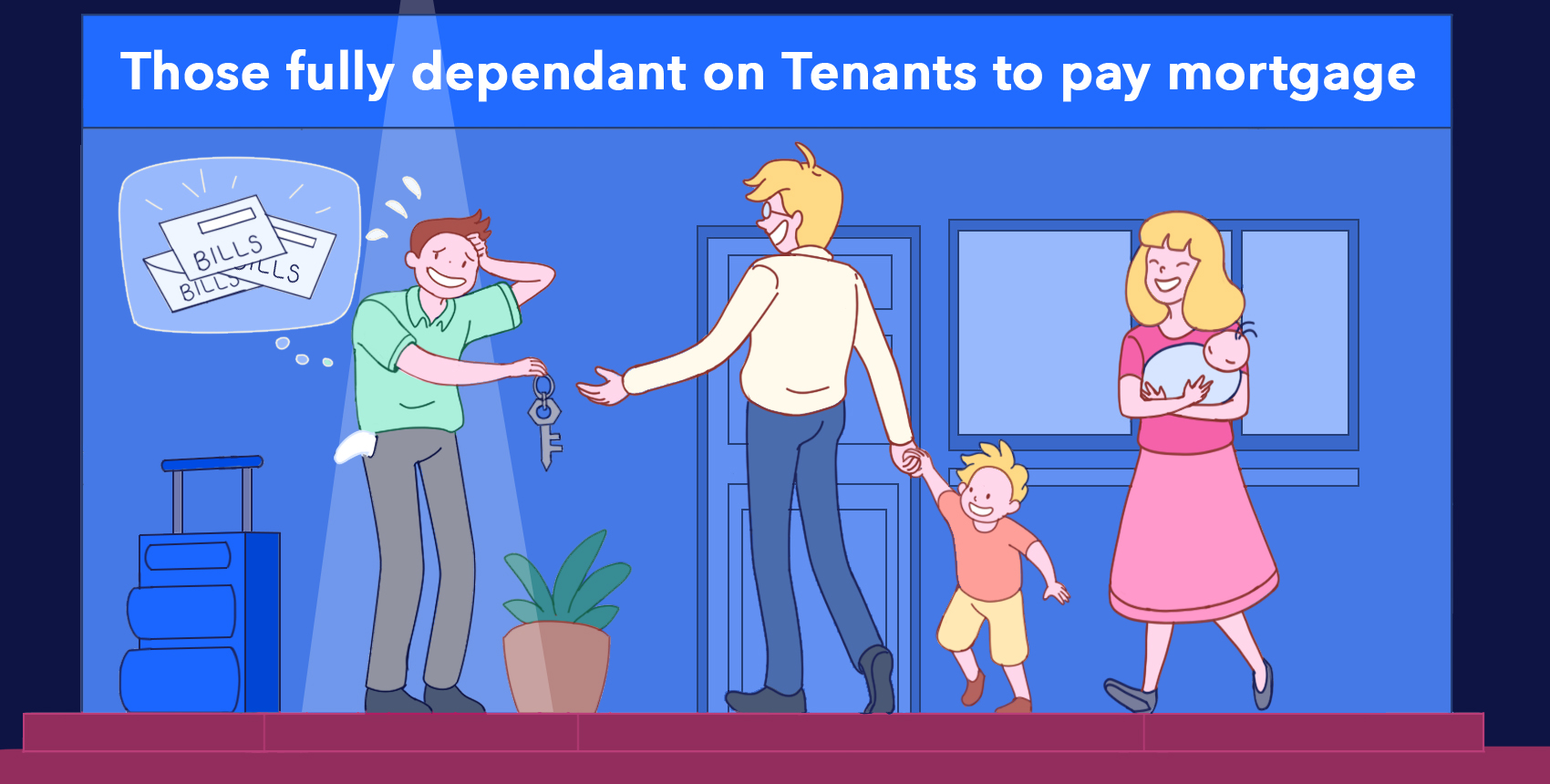 This batch of people are, on paper, home owners. The problem is, they don't actually make enough to service their flat loan; not unless they rent out the entire unit.
For example, say their flat loan comes to $1,800 per month, but they don't have any income barring irregular odd jobs. Some months, they may have no income at all. In that situation they might try to retain the flat by renting the whole unit. With, say, $2,o00 a month in rental income, they can cover the loan, pay the conservancy bills, and even have a bit of money left over.
You'll notice one pretty serious flaw in the system though. Such as they have no place to stay when their entire flat is rented out.
If they can't stay with parents, some resort to pretty bizarre arrangements – like temporarily sleeping in the rough, perhaps until they find a new job.
Type 5: The Ripped-Off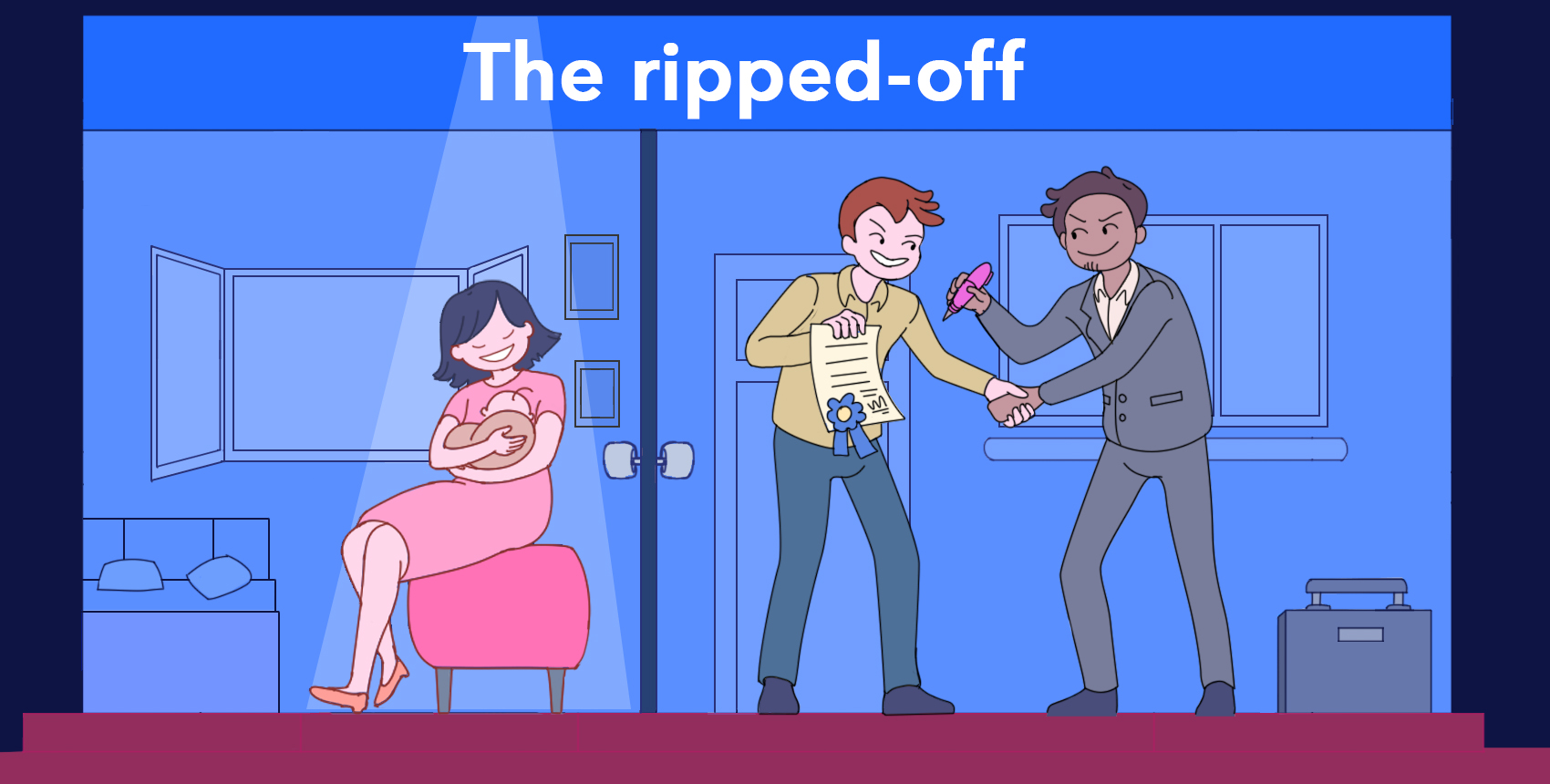 Imagine you've spent 20 or 25 years paying for a flat; and then you try to come home one day, only to find out a spouse has sold it, pocketed the cash, and fled. Sounds impossible? It wouldn't be the first time. Just like with this 73-year old cleaner, whose flat was sold while he was abroad.
There are some variations on this. In other cases, one borrower paid the loan without having their name on the actual deed (e.g. one spouse pays the loan despite the other being listed as the sole owner). After a divorce or some other incident, the flat is goes to their ex-spouse, while they just have an empty CPF account.
There's room for more outreach and education programs here, especially for elderly Singaporeans who can be victimised this way.
Type 6: Kicked Out by the Landlord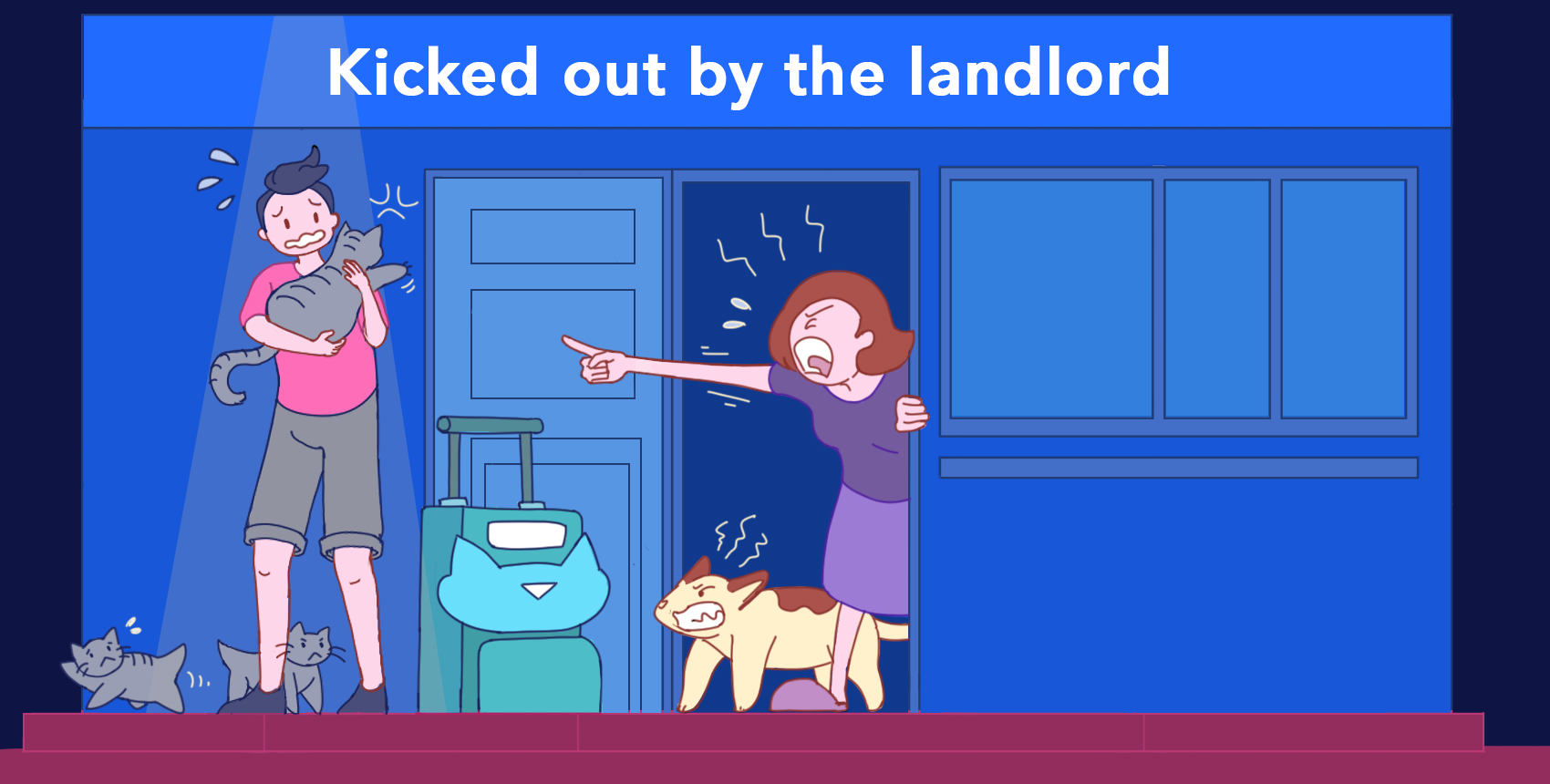 These are tenants who got evicted for some reason, and can't find another affordable place to stay. This is why home ownership is such a big deal: it stops you from getting kicked out because a co-tenant complained, or some stupid reason like the landlord doesn't want you showering for more than 30 minutes at a time.
This might be a temporary crisis, but finding affordable rental units in Singapore can take a while. It's not likely that you can call a landlord, sign the forms, and move in today; especially not if you're in a state of poverty.
Type 7: Victims of a Messy Divorce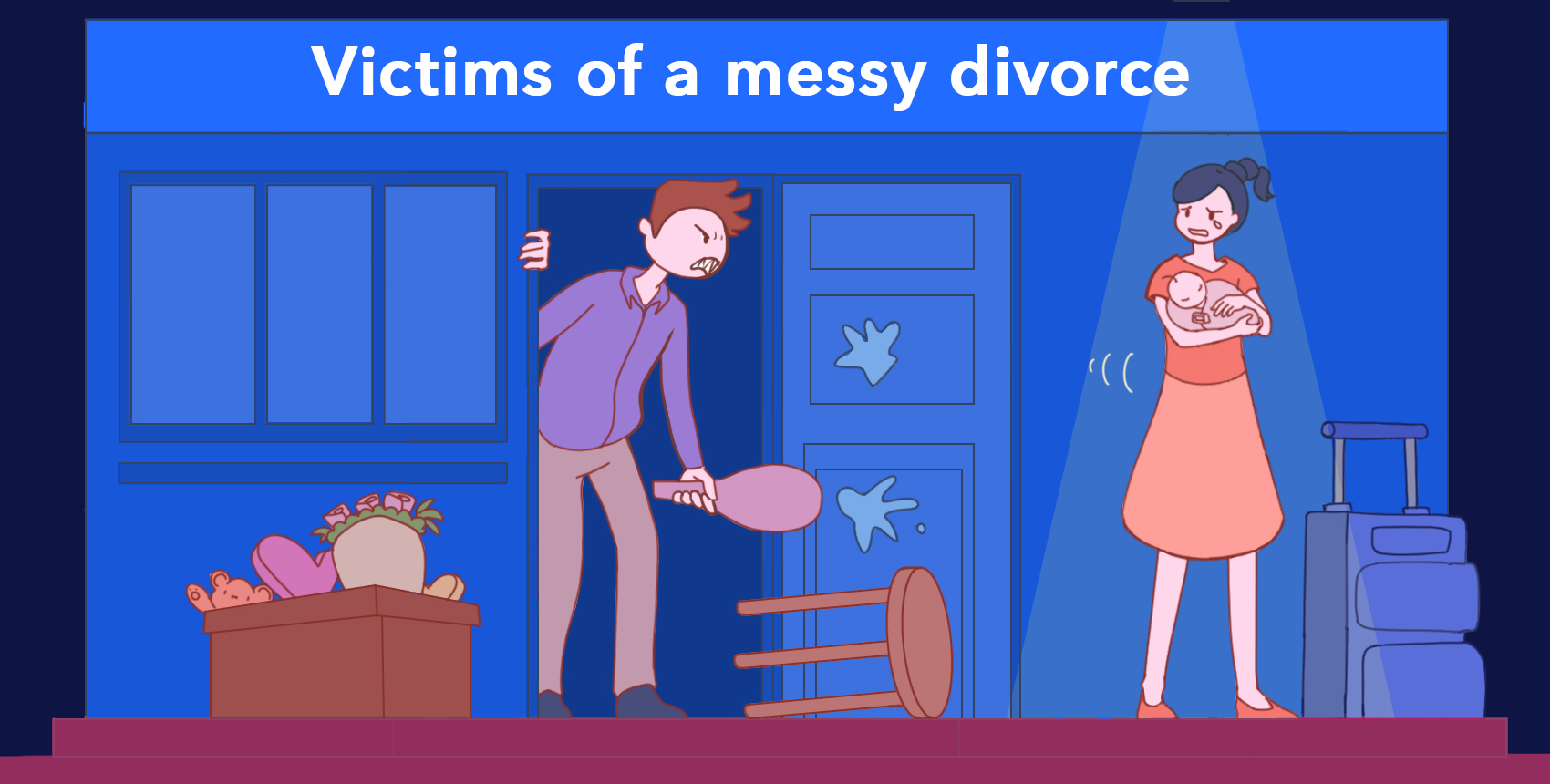 Divorce can result in the flat being liquidated. The trouble is, one spouse may get all of the proceeds while the other is left with nothing; or the divorcee may be unable to afford the flat on their individual income. Additionally, someone who gets divorced in their late 20's may struggle to get a home later; you need to be 35 years old to buy your own flat, under the singles scheme.
For those who can't resort to living with their siblings or parent, this can result in homelessness. Things get especially bad if you've spent the past few years purely as a home maker (without an income, you may not have much savings to get your own place).
A note on destitution and transitional shelters
The Ministry of Family and Social Development (MSF) does provide transitional shelters for the homeless. But these are stopgap solutions, and not everyone qualifies. It is worth pointing them out though, if you know anyone who's sleeping in the rough.
Then there's the issue of it being "illegal to be homeless". To be clear, this refers to the Destitute Persons Act. There's a fine of $3,000 and up to two years imprisonment, but this seems to be for begging, not just for being homeless. Exactly how said beggar will pay $3,000 is an enduring mystery of our time.
Fortunately, there doesn't seem to be a case of anyone actually being arrested for this; at least not in the last decade or two (otherwise we'd see all the tissue-sellers being rounded up and jailed).
What can we do about homelessness in Singapore? Voice your thoughts in our comments section or on our Facebook community page.
Looking for a property? Find the home of your dreams today on Singapore's largest property portal 99.co! You can also access a wide range of tools to calculate your down payments and loan repayments, to make an informed purchase.