In this series entitled Agent Success Stories, we sit down with real estate agents to find out their side of the story. From their humble beginnings to the challenges they have faced on the road to success, we learn that a career in the real estate industry is one filled with boundless opportunities – if you know where to look.
Two husband-and-wife pairs from PropNex's Aaron Wan Division (AWD) share their agent journeys since joining the team.
Jordan Tay and Teng Hui Li, Senior Associate Division Directors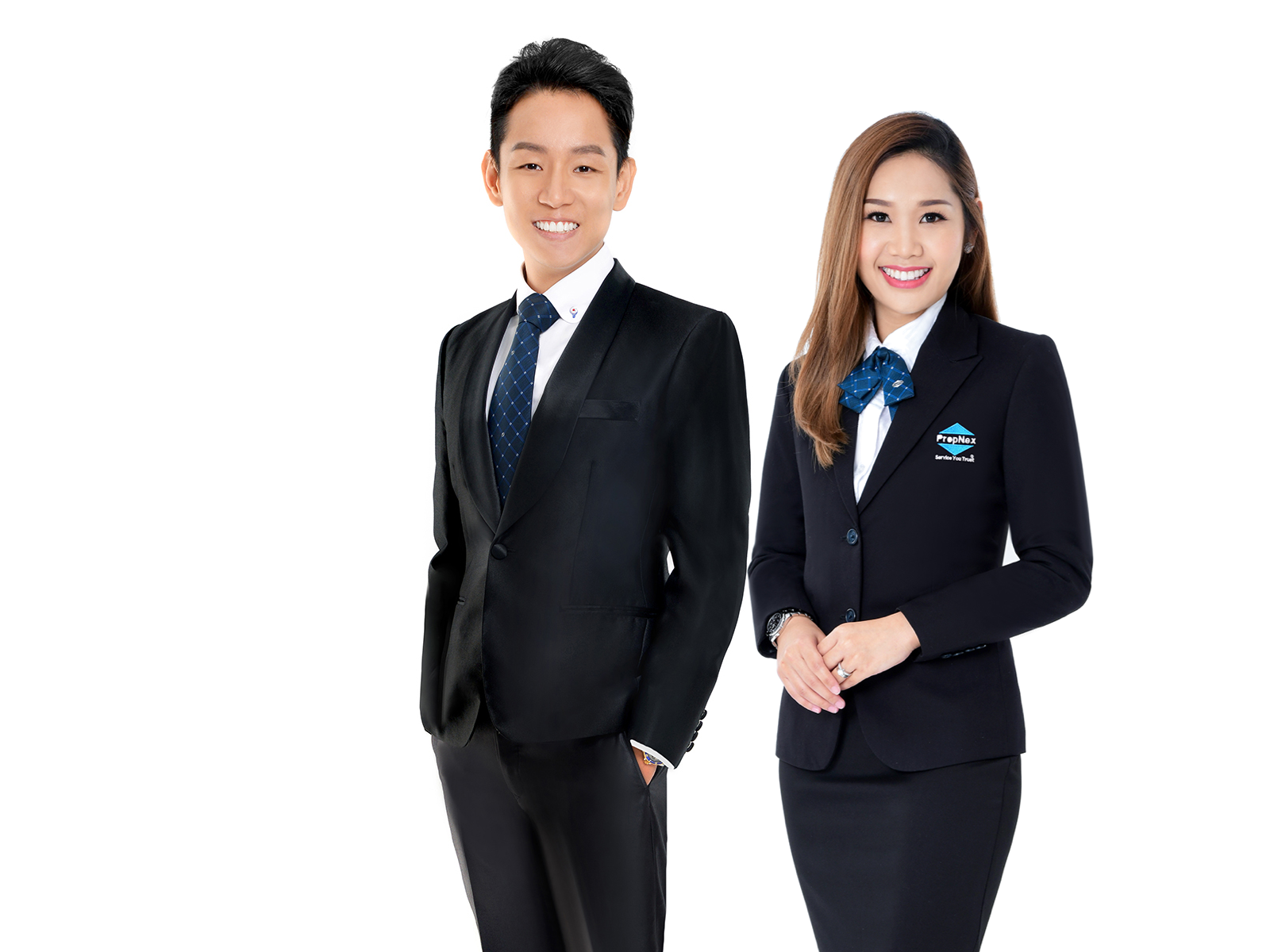 Jordan moved to join Aaron Wan's Division in September 2018, having known Aaron since secondary school. Prior to joining Propnex, Jordan was a Key Executive Officer, operating his own real estate firm. Hui Li joined later, in April 2019, moving from her previous job in SME loans.
The reason why couple have joined the industry is because they have great passion and a strong belief when it comes to real estate. They believe real estate is the best possible investment. Together, they own a portfolio of properties, ranging from residential to commercial and overseas property. Their experience from their own property purchases helps them serve and advise their clients better.
Instead of doing the usual buy, sell, rent, the couple does more consultation work, helping their clients to plan how they can grow and progress in their assets, a term they call Asset Progression. During their consultation, they usually let the facts, data and figures do the talking instead of just giving opinions. They always believe in arranging a few meet-ups to understand their clients before they start on any work. Jordan jokingly mentions, "we are dealing with a big ticket item, not something that you spend a few dollars buying off the rack. If the clients don't have time to meet us, I don't think they are the clients we are looking for."
Since Hui Li joined Jordan, the couple note that they have been mutually pushing each other on, working harder, and have achieved numerous awards as a result. Complementing each other with their individual strengths, Hui Li takes care of the emotional aspect and the relationship-building with the clients, whereas Jordan, being more analytical, delves deeper into the logical aspect of the each case.
The pair are full of praises and appreciation for Aaron. Hui Li recalls how when she first joined the team, being added into Aaron's team group chat made a difference in enabling her to have a more disciplined schedule. She humorously recalls, "We had to report our daily schedules in the group chat and it made us more disciplined- we couldn't leave too many unplanned hours in our day!"
Such an initiative also helped to foster a strong team spirit and sense of initiative. The couple mentioned that as a result of the schedule sharing system, when they saw colleagues doing roadshows, they felt more inclined to get involved and do roadshows together.
On top of that, Jordan adds how Aaron prefers to adopt a more personal approach in team relations, meeting up with agents one-on-one, aside from taking the team out monthly. 
Lincoln Heng and Jesyi Lim, Associate Group Directors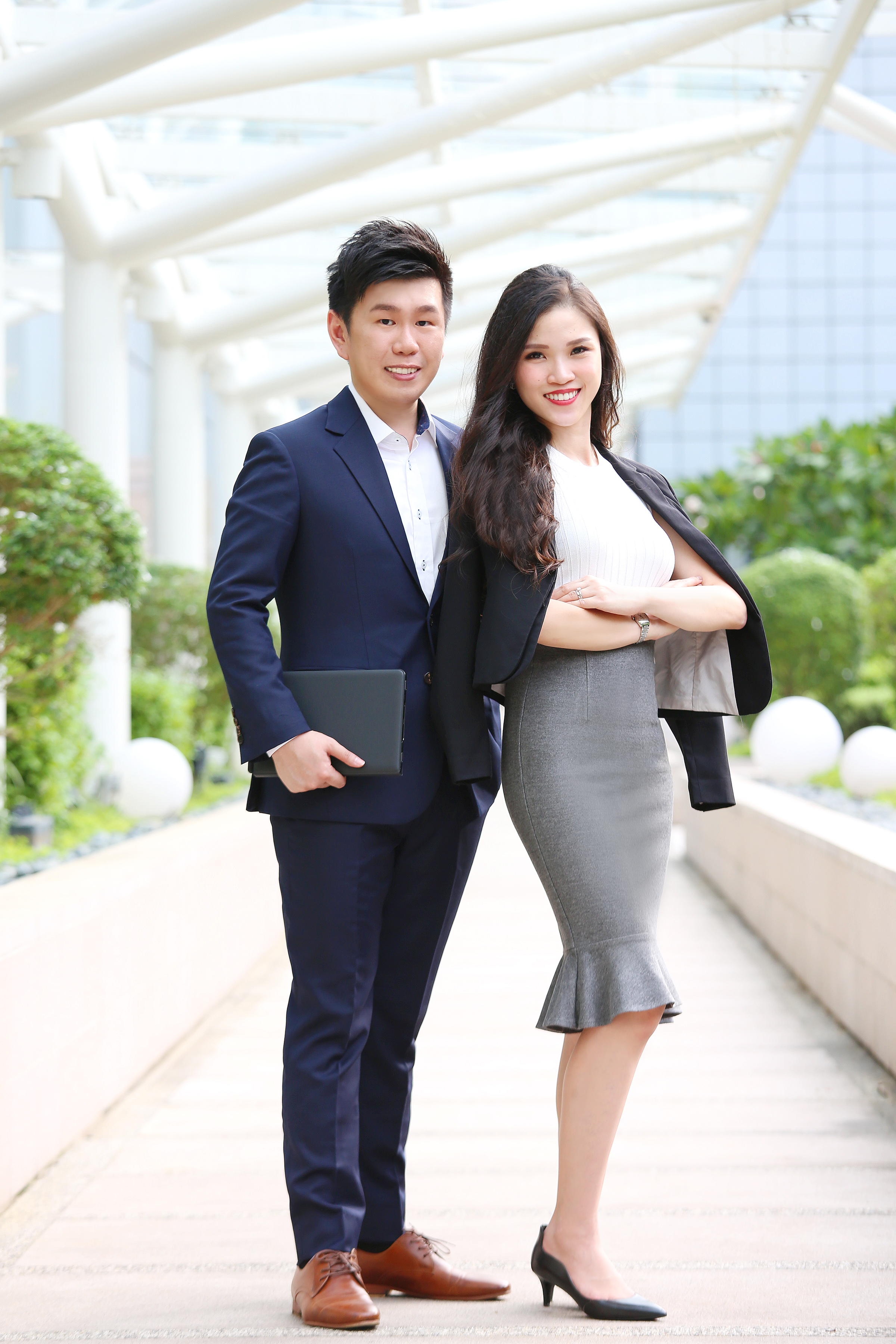 According to Lincoln and Jesyi, working as a pair has its advantages in terms of giving more value to clients. For example, clients get to enjoy prompt response as they are able to cover one another at times when one is engaged with meetings and viewings.
The pair found their ways into the industry quite differently. Lincoln came from a family with a background in real estate, and grew up watching how his parents carry out the real estate business. After witnessing the smiles that his mother's clients would have on their faces when they found their ideal home, he decided to also enter the real estate industry after graduating from university, with the aim of helping clients achieve their goals: be it finding a dream home, or identifying an investment property that has the most potential to see good returns. Jesyi on the other hand, made the switch from the insurance industry as she felt that helping people find an ideal space that can be enjoyed by their client's family, as well as their future generations, gives her more satisfaction.
As agents, both of them are ready to go the extra mile for their clients and not just establish a merely transactional relationship. Lincoln believes in always finding ways and means to continuously add value to their clients, elaborating, "we strive to make every interaction our line of work to be as meaningful as possible. For every client that we meet, we will look to value add not only by assisting in their intended transaction, but also look to offer more options and spell out the various pros and cons, so that at the end of the process, our clients will be more equipped with knowledge to make an informed decision for themselves."
In terms of running their business, they believe in being in it for the long run and thus, Lincoln & Jesyi have also been continuously improving their skills over the years. But one thing remains the same, which is the belief that one should not be 'sales talked' into committing to a big ticket item such as a property in Singapore. Rather, the decision should be based on proper and detailed planning on matters such as financials and having the right knowledge in choosing the right property so that there is an exit plan in place if things do not go to plan.
It is this mindset and belief that gives confidence to their clients, and it naturally results in getting referrals and repeat business. To them, this is the best form of compliment as it showed their clients truly believe that their friends and family can also benefit from their value-added services.
Lincoln and Jesyi currently lead a small team of like-minded agents. When it comes to recruitment, they believe in setting up a culture which provides support and open sharing of knowledge as they believe that these are factors which are needed for anyone to thrive, and be happy in the real estate business.
Thus, what appeals to them about joining Aaron Wan's division was the chance to help in the setting up of a brand new work culture. The couple joined Aaron one and a half years back, and has since then been involved in creating new initiatives for all members in Aaron Wan Division. The culture created through these events and trainings had helped the division grow rapidly in a short period of time.
When asked about their experience in Aaron's team so far, the couple is full of praise. Jesyi mentions how Aaron's monthly work meetings and quarterly bonding sessions has enabled the team to form closer relationships with one another, making good friends along the way. They also shared how Aaron never fails to plan regular trainings and bonding events despite the tediousness of the planning work.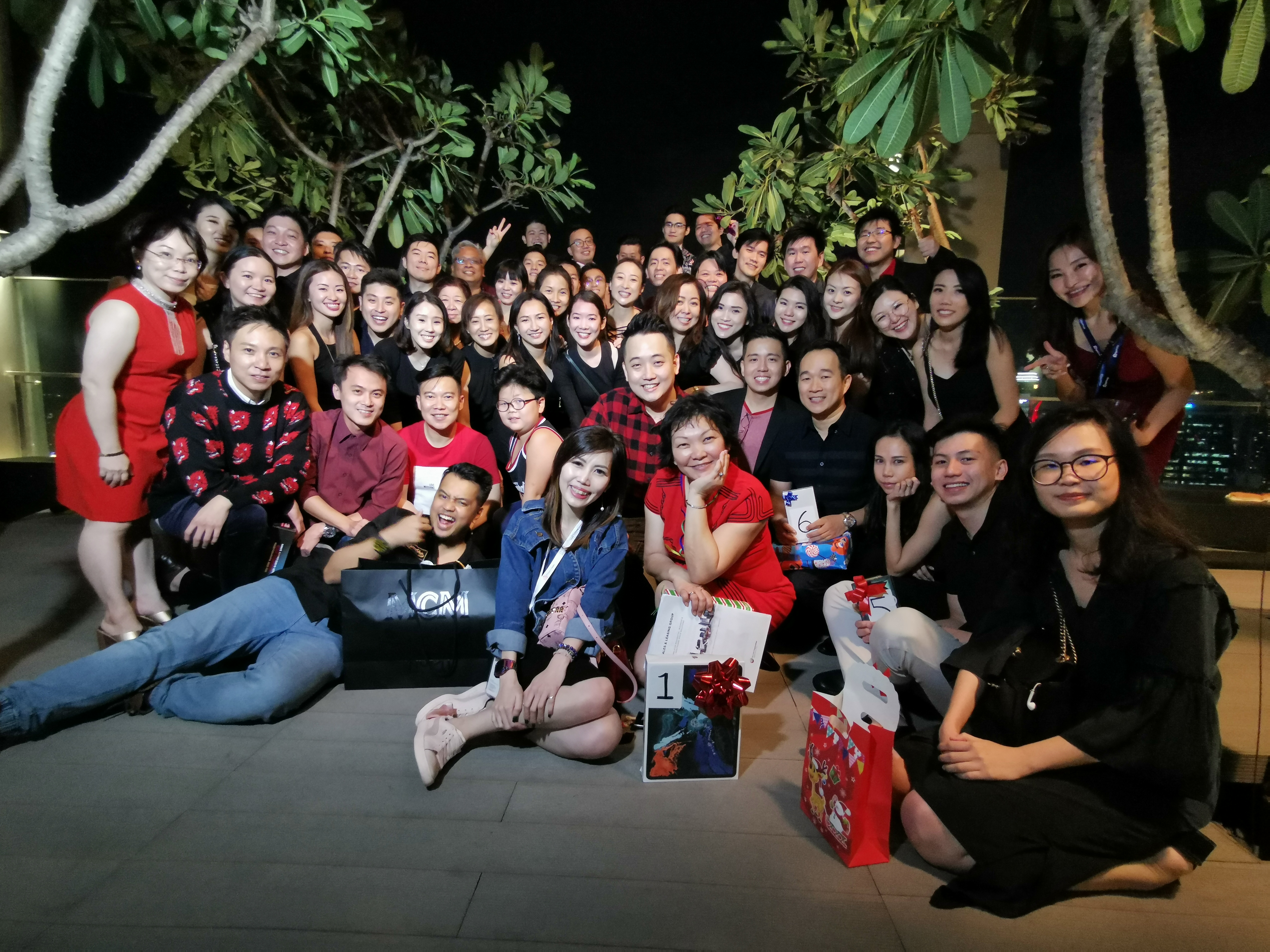 Says Jesyi, "I don't think many divisions in Singapore have had this kind of consistency with bonding events throughout the entire year. For a young team to have this kind of event scale is hard to come by. I'm confident that moving forward, it'll only get better. In fact, for 2020 and beyond, we are striving for AWD to have an activity once EVERY WEEK."
Given the right encouragement and mentorship, these couples have thrived in both work and partnership. Teaming up as husband-and-wife clearly has its advantages!
About Trina Anne Khoo
Looking to sell your property?
Whether your HDB apartment is reaching the end of its Minimum Occupation Period (MOP) or your condo has crossed its Seller Stamp Duty (SSD) window, it is always good to know how much you can potentially gain if you were to list and sell your property. Not only that, you'll also need to know whether your gains would allow you to right-size to the dream home in the neighbourhood you and your family have been eyeing.
One easy way is to send us a request for a credible and trusted property consultant to reach out to you.
Alternatively, you can jump onto 99.co's Property Value Tool to get an estimate for free.
If you're looking for your dream home, be it as a first-time or seasoned homebuyer or seller – say, to upgrade or right-size – you will find it on Singapore's fastest-growing property portal 99.co.
Meanwhile, if you have an interesting property-related story to share with us, drop us a message here — and we'll review it and get back to you.
Join our social media communities!
Facebook | Instagram | TikTok | Telegram | YouTube | Twitter