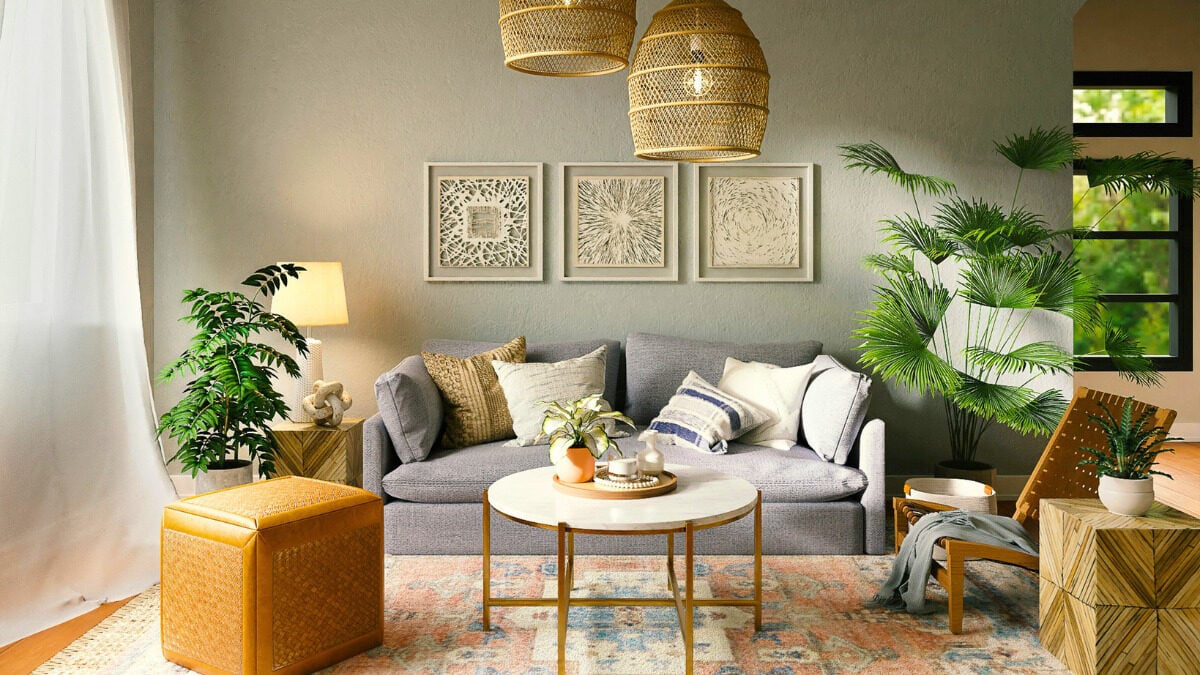 I've never met someone with a passion for karaoke quite like my dad. Now, toss in his love for booming sound systems along with action-packed movies and things can get pretty loud around here. 
Despite his enthusiasm, my dad makes earnest efforts to be considerate to our neighbour. He'd time his karaoke escapades for rainy days, letting the downpour mask his singing. And during those movie scenes with loud soundtracks, he'd diligently dial down the volume. The catch? It all depended on him staying awake though the movie, which, let me tell you, is no easy feat.
Lately, we've been on a mission (well, he roped me into it) to tone down the decibels. I figured these solutions might be valuable to others with noisy neighbours as well. 
So, here are some effective methods of soundproofing your HDB flat in Singapore:
How to soundproof your HDB flats in Singapore?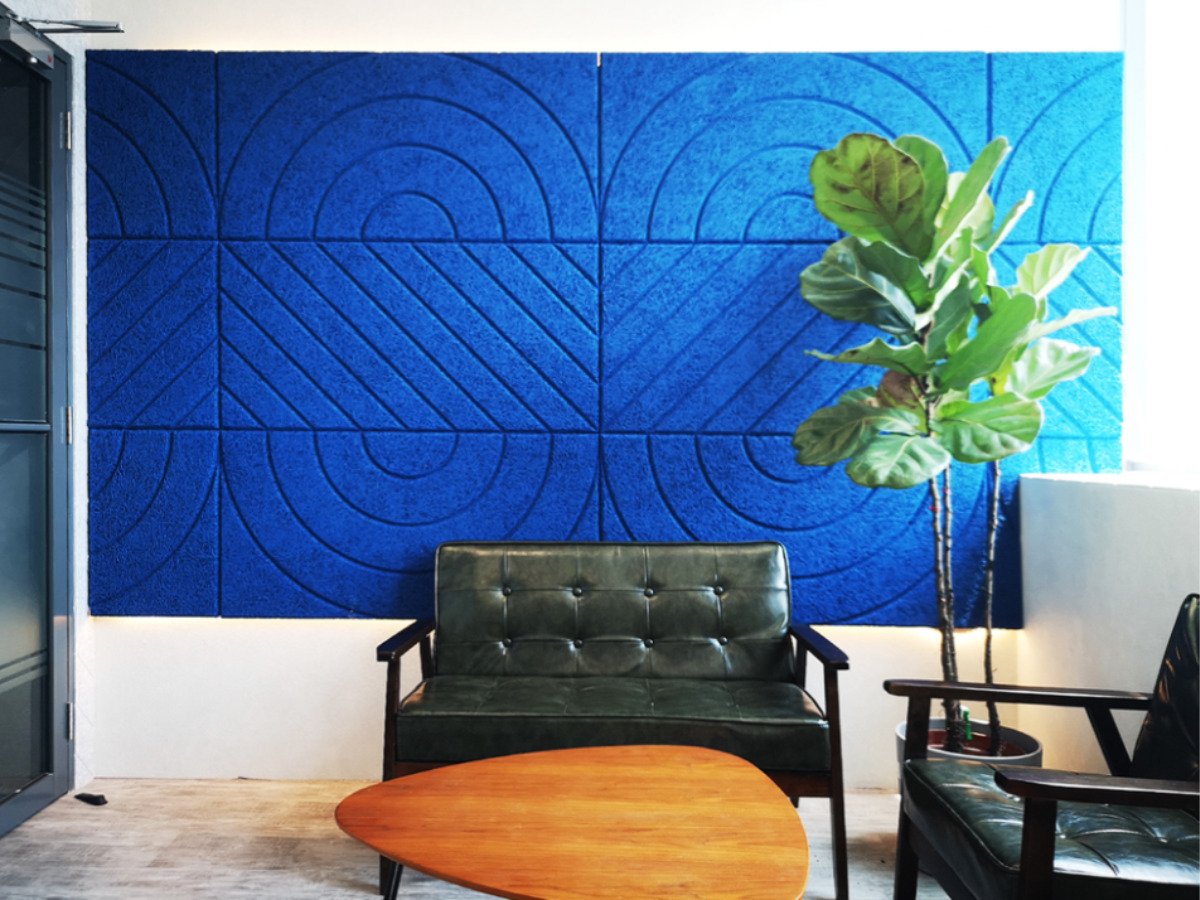 Get acoustic panels
Ever thought about turning your HDB flat into a mini home theatre or a karaoke studio? Then, acoustic panels are your answer to doing this without getting the cops or Town Council called on you.
While these panels are commonly seen in professional environments like studios and meeting rooms, they can also be a stylish addition to your home. 
Enocoustic, a reputable company, offers various soundproofing materials like assemble pet and wood wool. They provide installation services that may vary in cost based on factors such as room size and installation complexity. 
Prefer to DIY it yourself? Ikea has cost-effective options starting from S$42.90 (41 x 41cm). And don't worry about messing up your home's aesthetics – these panels come in different colours, so all you need to do is find one that matches your décor. 
Pro tip: For those who practise musical instruments at home, consider installing bass traps to keep all the sounds from escaping.
Read more: 5 renovation tips and trends that can destroy your property's resale value

Use your plant babies
Turn your love for plants into a strategic move to enhance soundproofing. 
Beyond being delightful green companions that help reduce stress and act as mood booster, plants can serve as natural barriers to absorb sound. 
According to research, trees and plants have long been effective in reducing noise in densely populated areas, and the same principle applies indoors.
Experiment with different plant sizes and types to create an effective sound-absorbing barrier. I recommend going for plants with larger leaves like White bird of paradise and Fiddle leaf fig to maximise sound absorption.
This way, not only will your plant babies contribute to a serene environment, but they'll also be your allies in dampening noise during your vibrant movie nights and karaoke extravaganzas.
Read more: Tips for optimal noise insulation at home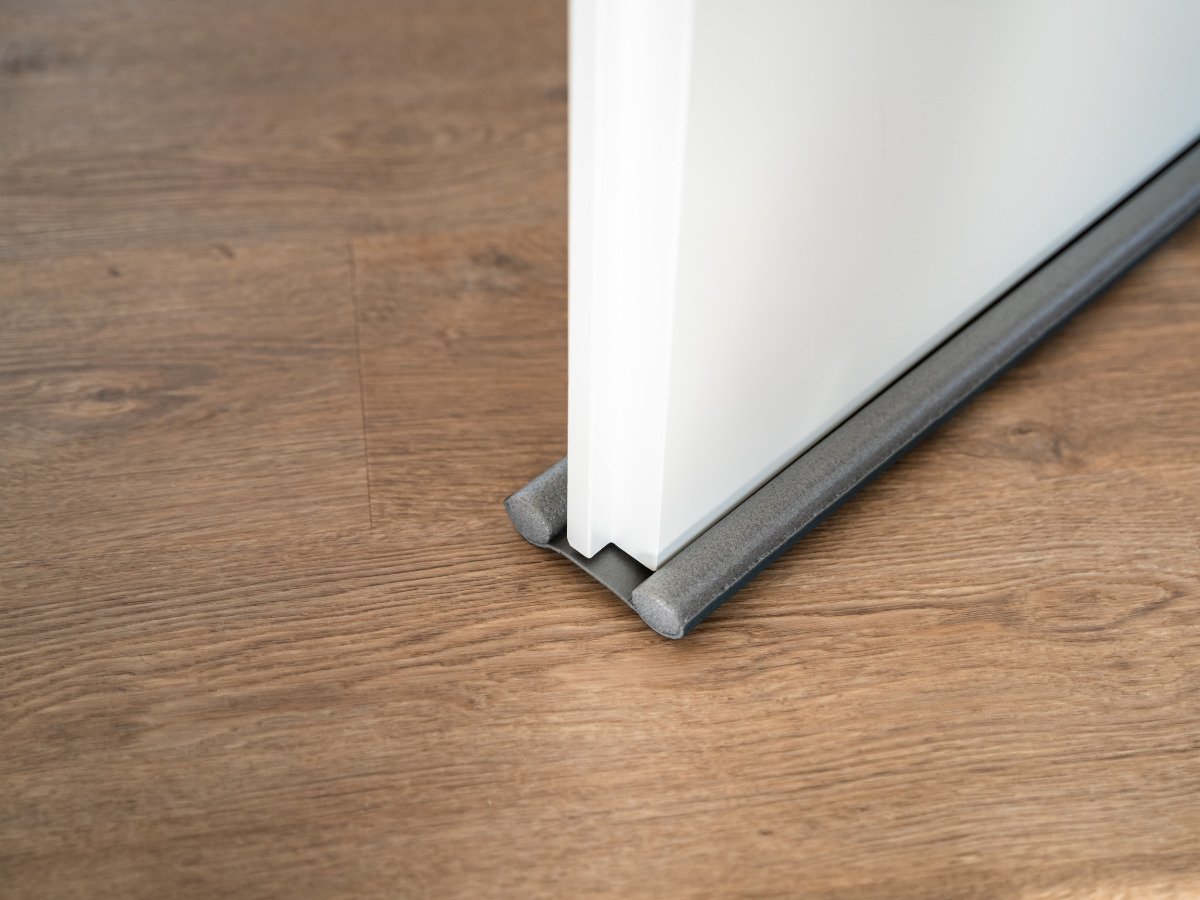 Use door sweeps
Replacing doors can be an expensive affair, but that doesn't mean you have to endure unwanted noise. Enter sound-dampening door strips, a cost-effective alternative to revamp your door without breaking the bank. 
Besides their noise-reducing capabilities (up to 40 decibels), these door sweeps come with an added bonus – they also help keep out unwelcome guests like spiders, roaches, and even rats.
Honestly? It's a win-win situation for both peace of mind and peaceful soundscapes in your HDB flat.
Available online for less than S$10 per piece, these strips come in various materials like felt, silicone, rubber, or foam. Just customise them to fit your door length with simple tools like scissors or penknives and you're good to go!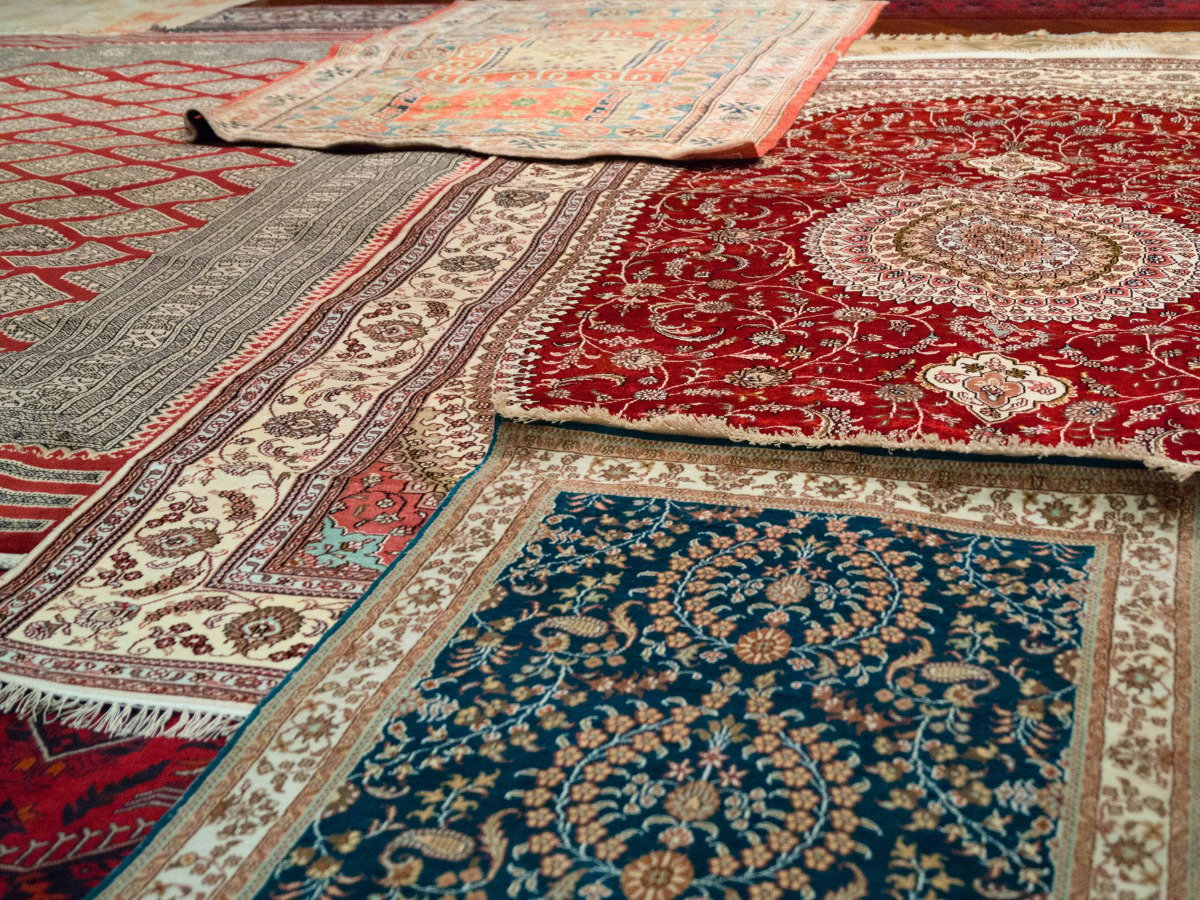 Get thick, fluffy carpets
Sound waves are prone to bouncing off surfaces, including your walls and floors. 
To muffle ambient sounds, consider adding plush carpets to your space. Large rugs can be a bit pricey, fetching up to S$400, so unless you have the cash to splurge, get creative with smaller eclectic rugs. After all, combining different prints, patterns, and textures are currently in trend. 
Also, go for man-made materials like polypropylene and nylon instead of natural fibres like silk and wool for a more budget-friendly option.
These carpets not only enhance the overall aesthetic of your flat but also act as effective sound absorbers, creating a cosy and quiet atmosphere for your movie marathons and karaoke sessions.
Read more: HDB renovation ideas: 7 captivating staycation themes to explore
432B Sengkang West Way
Singapore 792432 · D28
3
2
$620,000
34 Upper Cross Street
Singapore 050034 · D1
2
2
$438,000
Astrid Meadows
42 Coronation Rd West · D10
2
2
$6,900
267 Boon Lay Drive
Singapore 640267 · D22
4
2
$520,000
Affinity At Serangoon
32 Serangoon Nth Ave 1 · D19
3
3
$6,000
Woodsvale
9 Woodlands Dr 72 · D25
3
3
$4,000
744 Jurong West Street 73
Singapore 640744 · D22
4
2
$638,888
120 Kim Tian Place
Singapore 160120 · D3
3
2
$4,550
2 Bedok South Avenue 1
Singapore 460002 · D16
2
1
$375,888
159A Rivervale Crescent
Singapore 541159 · D19
3
2
$3,600
Got any more tips on soundproofing HDB flats in Singapore? Let us know in the comments below or on our Facebook post.
Upcoming Freehold Condo Launch: The Arcady @ Boon Keng
About Sophiyanah David
Sophi, a seasoned copywriter specialising in Singaporean real estate and property, is one of the minds behind 99.co's informative articles. Like her colleagues at 99.co, Sophi is dedicated to keeping you informed about the ever-changing world of real estate so you can find your forever home. When off the clock, you can find her giggling and kicking her feet as she reads her romance novels, watching anime - if FMBA is not your fave, she might fight you (but you'll probably win) and looking up latest skincare trends.
Looking to sell your property?
Whether your HDB apartment is reaching the end of its Minimum Occupation Period (MOP) or your condo has crossed its Seller Stamp Duty (SSD) window, it is always good to know how much you can potentially gain if you were to list and sell your property. Not only that, you'll also need to know whether your gains would allow you to right-size to the dream home in the neighbourhood you and your family have been eyeing.
One easy way is to send us a request for a credible and trusted property consultant to reach out to you.
Alternatively, you can jump onto 99.co's Property Value Tool to get an estimate for free.
If you're looking for your dream home, be it as a first-time or seasoned homebuyer or seller – say, to upgrade or right-size – you will find it on Singapore's fastest-growing property portal 99.co.
Meanwhile, if you have an interesting property-related story to share with us, drop us a message here — and we'll review it and get back to you.
Join our social media communities!
Facebook | Instagram | TikTok | Telegram | YouTube | Twitter