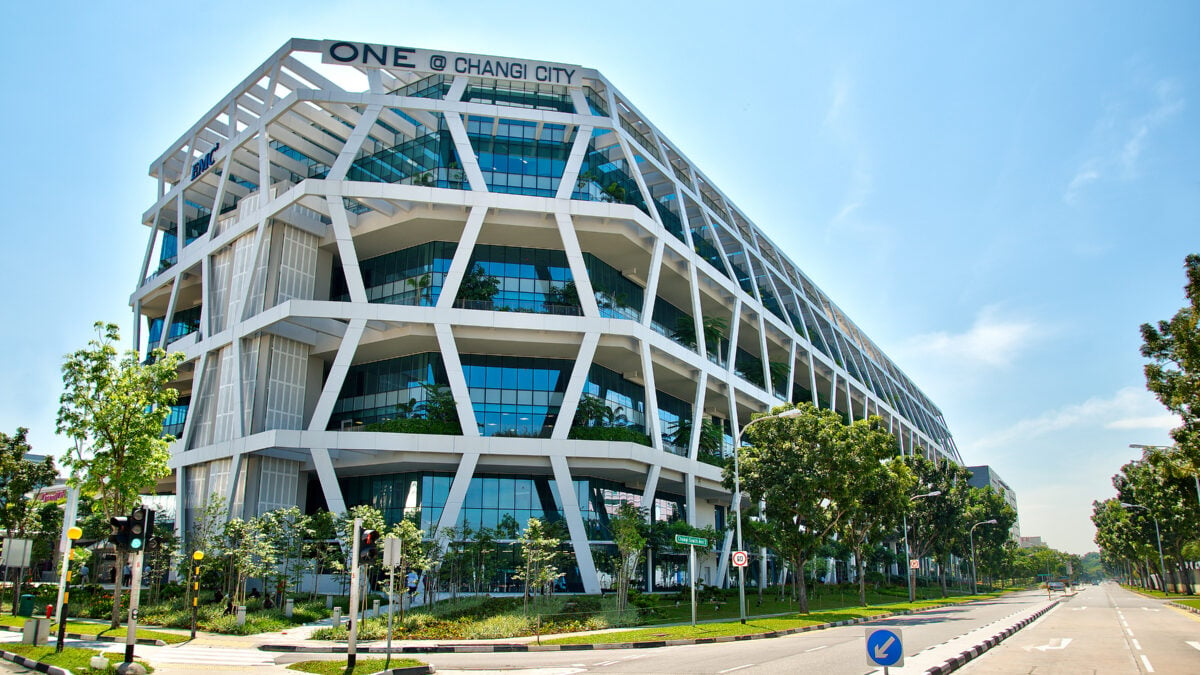 A strategic location coupled with superb amenities and seamless connectivity makes this integrated hub ideal for both global and local businesses alike.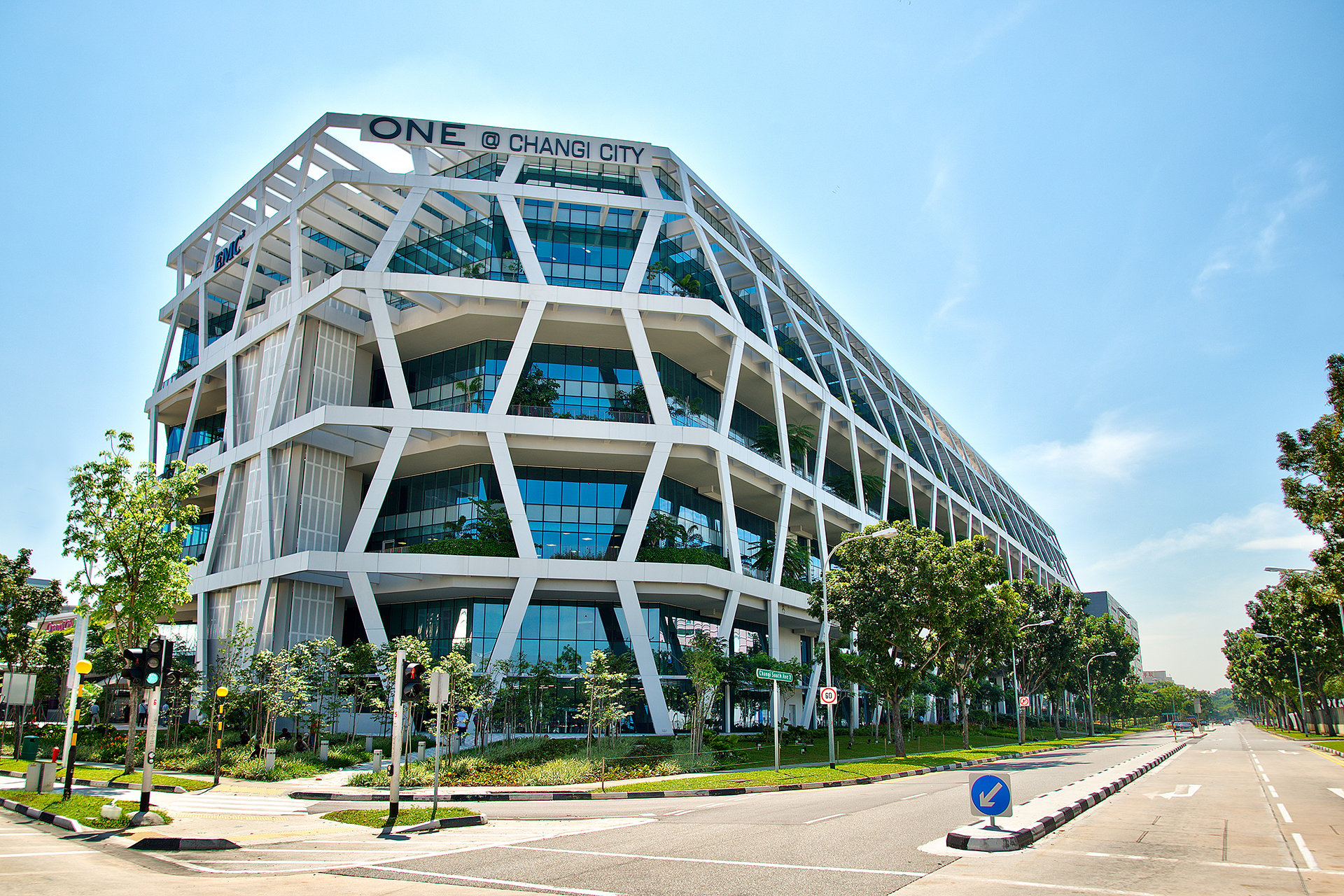 Mention Changi, and most people would immediately think of Changi Airport and Jewel Changi Airport, the latest landmark in eastern Singapore and arguably the most impressive of its kind in the world. But besides these world-class attractions, Changi is also the most developed hub in the east for aviation, technology, logistics and business.
The Changi region masterplan capitalises on its strategic location near Changi Airport, and includes key districts such as Changi Aviation Park and the Changi East Urban District.
With a direct link to the airport, Changi Aviation Park has been developed as a thriving aviation hub and is well positioned to cater to the lucrative aircraft servicing and aviation financing sector.
The up-and-coming Changi East Urban District, connected to the future Terminal 5, will feature smart work centres, conference halls, hotels and serviced apartments. The Urban Redevelopment Authority (URA) has plans for the Changi region to become an integrated work-live-play environment in the coming years.
And at the heart of Changi's vibrant ecosystem is the 71-hectare Changi Business Park (CBP), where CapitaLand has a network of eight properties. CBP is a leading business and research node with an emphasis on freight, aviation technology, as well as machine learning and automation.
So what makes CBP a sought-after location for global and local companies operating in Singapore? We explore some of the key factors here.
1. A business nexus that encourages synergy and win-win partnerships
As a business enclave, CBP puts companies, research firms and academia in close proximity.
International companies operating in CBP include DBS, Honeywell, Schneider Electric, Xilinx and FedEx World Service Center. This makes the area a nexus where large multinational firms can interact with dynamic start-ups and SMEs, fuelling collaborations and allowing both sides to benefit.
At the same time, the Singapore University of Technology and Design campus is located within the business hub. This provides greater opportunities for collaboration and knowledge exchange between academia and the private sector.
With executives, students and researchers working, dining and playing in the same area, there are abundant chances for the different groups to interact and network. Imagine being able to exchange ideas with like-minded business partners at a nearby café or enjoy the convenience of being co-located in the same business hub as the experts you want to consult.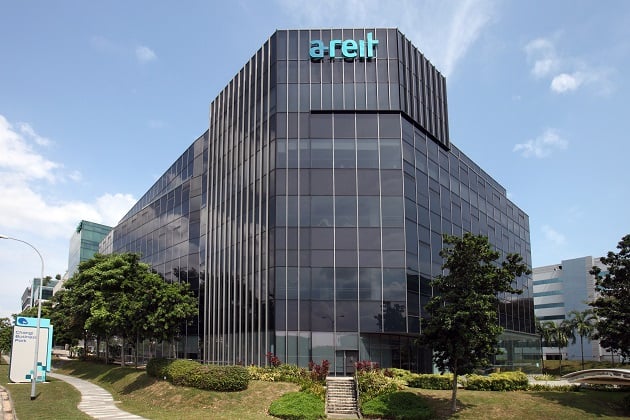 2. Easy accessibility, seamless connectivity
CBP's strategic location makes it an ideal base for both local and international businesses.
Located opposite the Expo MRT station, the CBP provides executives with convenient access to both the East-West and Downtown Lines. The Central Business District (CBD) in Raffles Place is a quick 30-minute train ride away. In the upcoming decade, CBP will also boast greater connectivity to even more business landmarks with the proposed Cross Island Line.
By car, CBP has ready access to the East Coast Parkway (ECP), which connects commuters to the business and financial district in less than 20 minutes.
For those who travel overseas frequently, CBP is a mere five-minute drive from Changi Airport. There is also a direct train route to-and-from Changi Airport via Expo MRT Station.
3. An integrated hub for work and play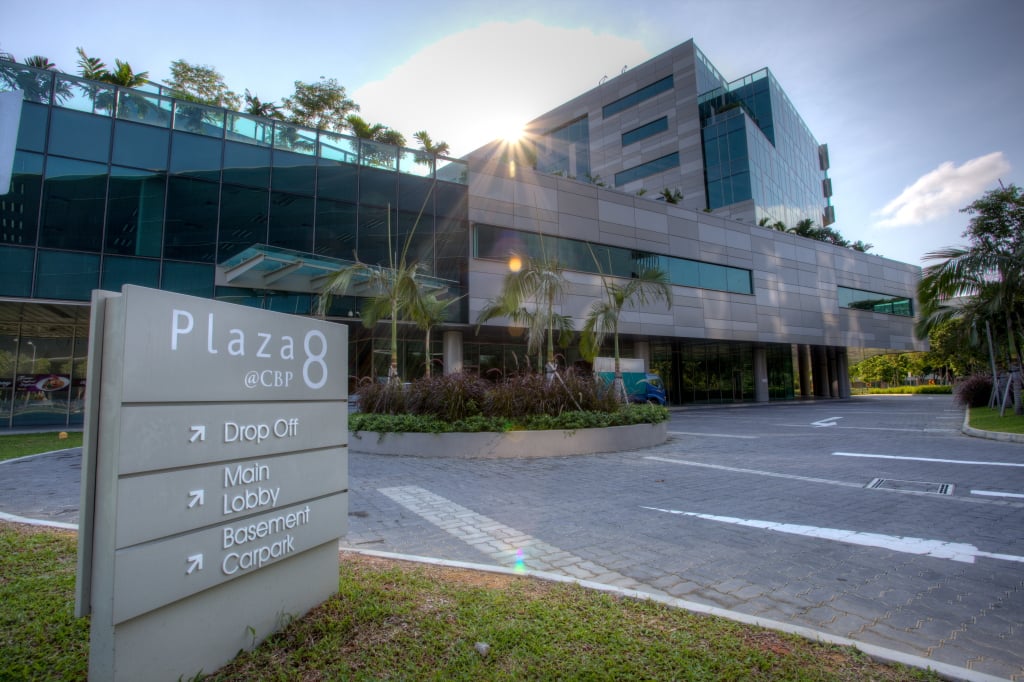 Besides a seamless transport network, CBP offers a wide variety of attractive recreational and lifestyle amenities. These include supermarkets, clinics, gymnasiums, childcare centres, as well as serviced apartments and hotels for business travellers.
Beyond CBP, companies can enjoy a brand new retail experience and indulge in gastronomic delights at the nearby Jewel Changi Airport and Changi City Point Mall.
For the active professionals, sport pitches are available at Plaza 8, 1 Changi Business Park Crescent. Companies can use these facilities for team bonding exercises or to promote active living among employees.
This dynamic lifestyle hub within CBP is operated by The Ark. It recently concluded its futsal and cricket tournaments, with some 12 teams competing in each sport after work. Catering to cyclists, CapitaLand has also built end-of-trip facilities including showering facilities, lockers and bicycle racks at Plaza 8.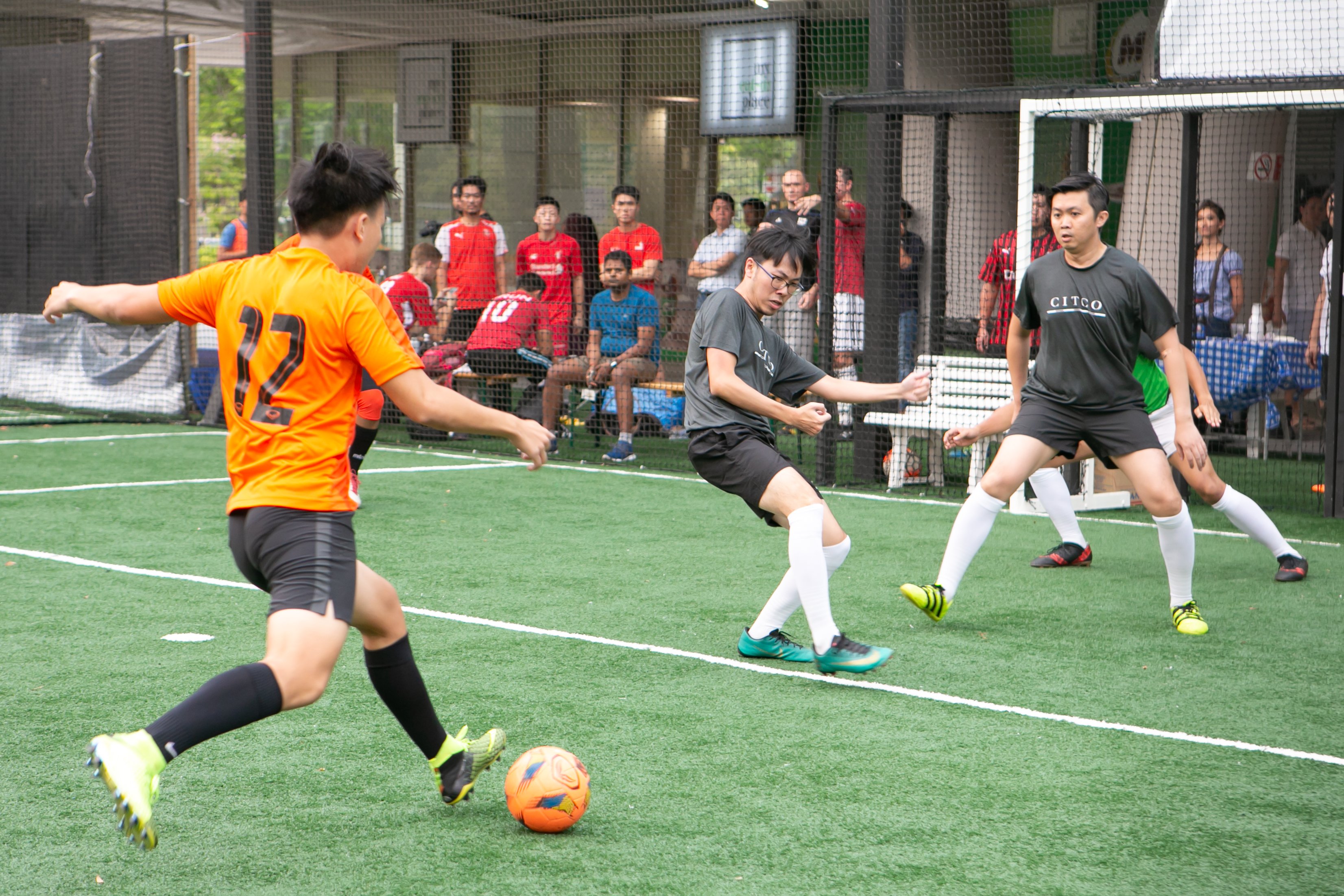 Regular work-out sessions supported by the Health Promotion Board are held within CBP, providing a convenient way for tenants to keep fit at work.
4. A point of pride for sustainable global businesses
For the environmentally conscientious, CBP houses several properties that have been awarded the BCA Green Mark accolade over the years.
In July, CapitaLand announced that by end 2019, more than 21,000 solar panels will be installed in six properties under CapitaLand's business space and industrial real estate investment trust, including 1 Changi Business Park Avenue 1 at CBP. The combined rooftop solar facility across the six properties will avoid over 4.3 million kg of carbon emissions each year.
Ultimately, the vibrant ecosystem found within and in the vicinity of CBP has earned the hub its reputation as the CBD of the East. With a conducive work environment and favourable location, CBP is helping companies retain talent by creating a place where employees enjoy working in.
Find out more about Plaza 8, one of the latest properties at Changi Business Park, to expand your business space options and network outreach today.