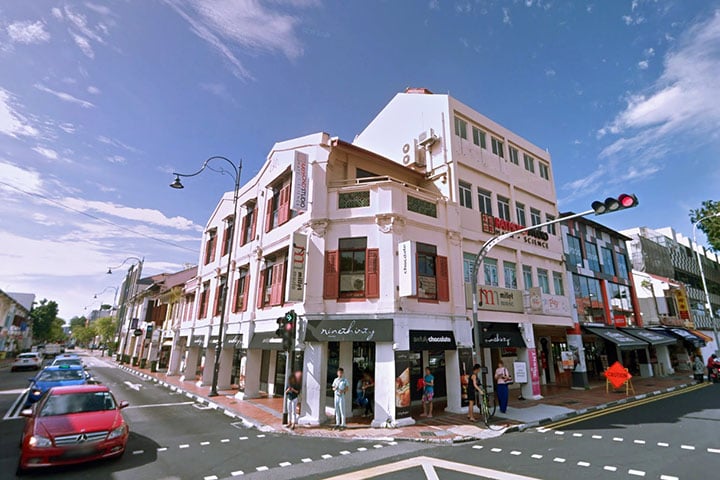 Sure, we could go into detail about how commercial properties are a better investment because residential property have higher taxes, lower rental yield et cetera, but that's not the only reason why plenty of Singaporeans wish they owned commercial properties. Whether it's a kopitiam or a yoga studio, we've all fantasised about owning these at some point in time:
An incubator
Less a chicken farm and more the birthplace of the next Facebook or Google, an incubator is an office space that's available to new small businesses (think tech startups) at relatively low rent, but comes with some form of infrastructure and equipment.
Imagine this: a property that's packed wall-to-wall with innovators, and potentially hosting unicorn heavyweights Tan Min Liang (Razer) or Sergey Brin (Google). Anytime you want, you can immerse yourself in a working environment surrounded by top creatives, or the occasional venture capitalist (maybe even Facebook co-founder Eduardo Saverin, who's now living right here in Singapore).
Now, most incubators in Singapore are found in B1 (light industrial) buildings, but if you want to do it in style, set up a co-working space within a shophouse (case in point being The Working Capitol at Keong Saik Road). Many entrepreneurs — and even established businesses — now prefer the flexible lease terms of shared, serviced workspaces. Startups, for instance, don't want to be locked down on a fixed three-year lease when the business is new and growing.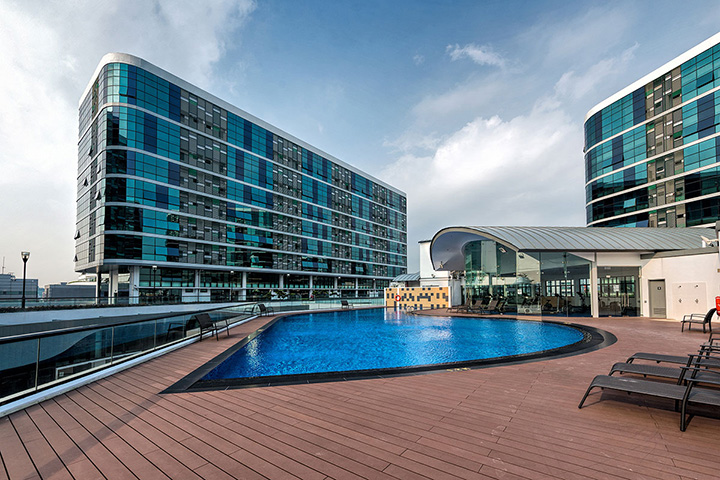 A shophouse also adds a bit of flair compared to traditional offices and gives you room to play, meaning you can further configure the space. You can choose to rent a floor out to a small cafe if URA zoning permits allow, install interior gardens or deck out an entire room with games of all kinds — basically things that quirky and innovative companies like.
Shophouses can go for as low as $3.2 million in areas like Jalan Besar, to as high as $11 million in areas like Boat Quay.
[Recommended article: 9 reasons to buy a shophouse (instead of a condo)]
A fashion boutique
Quick, what's your main complaint about fashion boutiques?
You think they're all the same and boring, right? Everyone seems to think that, just like everyone wants to own a slightly hipster/retro boutique of their own — the sort that sells antiques or books next to 1960s-inspired tie-dyed togas (or whatever's in trend, we don't know; some of us at 99.co have clothing combinations that can only be described as a used teabag).
At the heart of it, running your own boutique isn't about selling clothes. It's a creative endeavour much like being a fashion influencer — only you're not scraping for freebies (*smirk*). Same goes with fashions artisans such as jewellers, tailors and shoemakers.
Although one of the best properties for a fashion boutique is a shophouse, you can also consider retail units in high traffic malls such as Far East Plaza or Centrepoint at the Orchard Road shopping belt. Also a smart choice is a boutique location in the CBD that caters to the office crowd. The key to success is to set up your business among the right crowd (the wrong crowd being trying to sell office wear to the kids at Far East Plaza).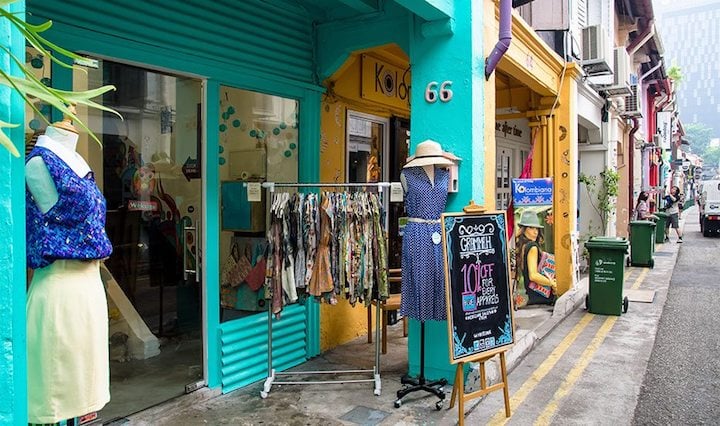 A hipster cafe
Let's get this out of the way: you can't have a hipster cafe in a mall. That would be like a punk band that specialises in Justin Bieber covers — it just defeats the whole purpose.
If you want a conventional restaurant, then an F&B space in a mall might work. But malls have a lot of restrictions on how you can renovate the space. They probably won't, for example, let you call your establishment a hardware store or a druggist's association*.
Instead, we suggest a shophouse that's strategically located in the right place. Katong and Joo Chiat, for example, is the kind of location that can handle a cafe specialising in teas brewed with Jamaican nightshade, or something equally exotic (you can buy a shophouse here for around $5 million). Alternatively, a ground floor unit at a hip, expat-centric precinct like Holland Village or Siglap would also make a good choice.
If a shophouse is out of your budget, or doesn't fit your bespoke hipster theme, consider the more affordable HDB shop unit. Hipster cafes and restaurants have been popping up in the heartlands over the past few years, so be prepared for competition.
*If you didn't get those references, abandon your attempts to open a hipster cafe immediately.
A neighbourhood coffee shop
If you're old school and nothing beats hanging out at the kopitiam and having a few Tigers with your buddies, why not consider buying the entire place?
Owning a neighbourhood coffee shop is especially worth a thought if you're nearing retirement. Besides an investment that generates steady passive income, you have a valid excuse to hang out at the kopitiam in shorts and singlet all day with pals (and tenants who try to be pals so you wouldn't be tempted to raise their rents).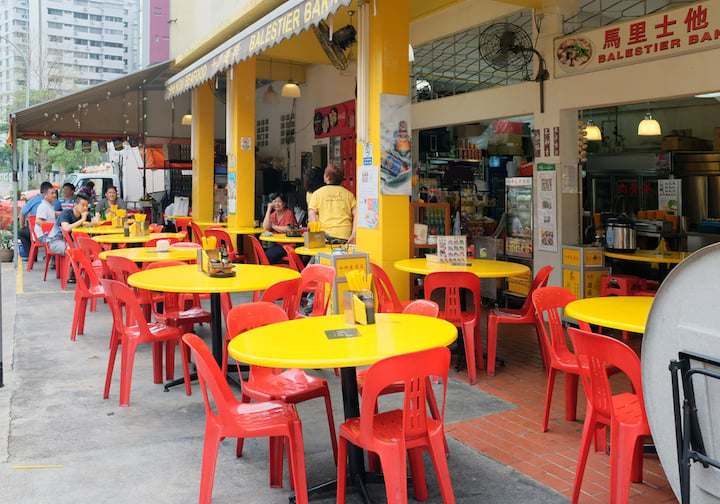 Besides a kopitiam, you also have the option of running a small heartland restaurant. During peak periods you can be the ultimate towkay, watching Channel 8 drama while reminding your staff to keep up with the orders. (Complete the look with a toothpick hanging off your mouth.)
Whatever your mode of business, don't forget to be the only one in shorts, because that just emphasises how good you have it.
To buy a kopitiam, expect to fork out around $1.9 million to $2.2 million for a decent location such as Clementi. Anything less than that tends to be a bit cramped, lacking the right amount of foot traffic, or just so happens to be at the block where the NEA officer lives.
A photography/art/dance/yoga studio
Whether it's a hobby or passion or painful obligation (you turned it into a job, you poor thing), lots of Singaporeans have entertained thoughts of running their own studio where their creative mind and/or ego can manifest as a physical space. This isn't just a place to conduct business, of course; it's also a place where you can display your work or just get "in the zone" to create your masterpieces.
If it's a fitness, dance or yoga studio we're talking about, you imagine taking adoring disciples under your wing, who hang onto your every utterance. Practically-speaking, you'd also need space for a changing room and shower facilities according to how many students you see yourself taking.
Be it a yogi or a photographer, there's a space on 99.co's commercial portal for every dream. Agents who list their properties frequently recommend best uses for a given commercial space, so just specify what kind of space you're looking for in the keywords filter (e.g. "coffee shop", "toilet", "kitchen"). Don't just dream about owning a commercial property and becoming your own boss — go out and do it!
What other kinds of commercial properties would you like to own? Share them with us in the comments section or on our Facebook community page.
If you found this article helpful, 99.co recommends 5 reasons why you shouldn't rule out investing in commercial property and Launch of 99.co's Commercial Portal – More reach for real estate agents 
Looking for a property? Find your dream commercial property on Singapore's largest property portal 99.co!
Upcoming Freehold Condo Launch: The Arcady @ Boon Keng
About Ryan Ong
Looking to sell your property?
Whether your HDB apartment is reaching the end of its Minimum Occupation Period (MOP) or your condo has crossed its Seller Stamp Duty (SSD) window, it is always good to know how much you can potentially gain if you were to list and sell your property. Not only that, you'll also need to know whether your gains would allow you to right-size to the dream home in the neighbourhood you and your family have been eyeing.
One easy way is to send us a request for a credible and trusted property consultant to reach out to you.
Alternatively, you can jump onto 99.co's Property Value Tool to get an estimate for free.
If you're looking for your dream home, be it as a first-time or seasoned homebuyer or seller – say, to upgrade or right-size – you will find it on Singapore's fastest-growing property portal 99.co.
Meanwhile, if you have an interesting property-related story to share with us, drop us a message here — and we'll review it and get back to you.
Join our social media communities!
Facebook | Instagram | TikTok | Telegram | YouTube | Twitter