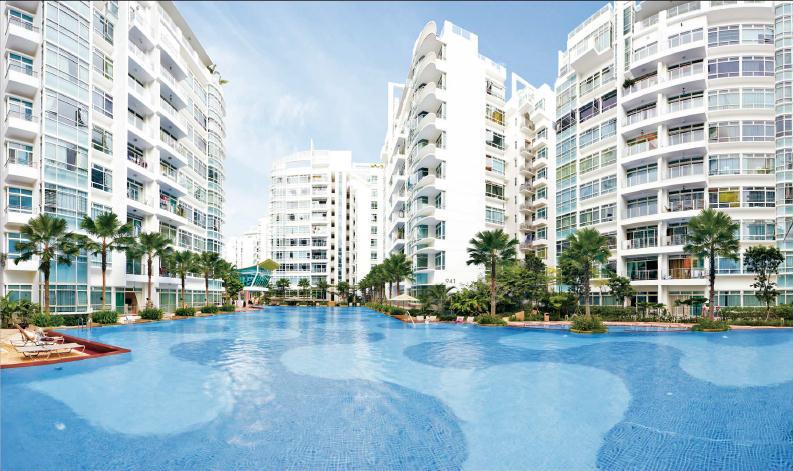 During drastic market downturns, even hints of an improvement are seized upon – every puddle in a desert counts. As such, there was a lot of hope surrounding slight increases in February, in the prices of resale condos. The results of March however, revealed that to be a temporary quirk; the downward slide looks set to resume.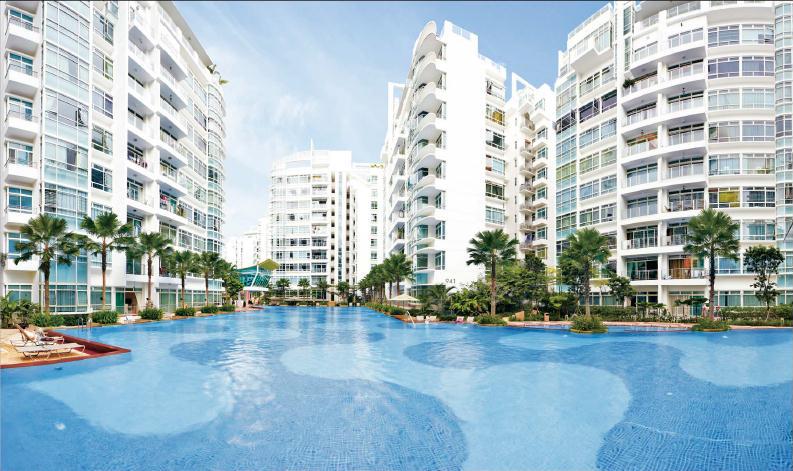 What happened in March?
Resale prices for condos fell one percent between February and March. This breaks a trend of rising prices: previously resale condo prices had risen 0.2 percent in January, and 0.5 percent in February.
The slight gains were on the back of a major slump in Singapore's property prices, caused by deliberate policies such as the Additional Buyers' Stamp Duty (ABSD) and more stringent mortgage controls (the Total Debt Servicing Ratio, or TDSR framework.)
In addition, a weak economic outlook and high layoffs may be preventing some buyers from upgrading to condos.
As such, price rises in January and February were seized upon with undue optimism. For a brief moment, it seemed prices had touched bottom and were ready to rebound. Now however, the drop in March has undone any apparent gains.
There are three possible reasons for the drop:
Price drops in new launches

Declining rental incomes

The nature of sales during a downturn
Price drops in new launches
Property developers are feeling the heat, with prices slumping and no apparent end in sight. Some are also facing time limits, due the Qualifying Certificate (QC) and Additional Buyers' Stamp Duty (ABSD) for developers.
The QC requires foreign developers to complete and sell all the units in a development within seven years, while ABSD compels all developers to complete and sell all units within five years. Failure to do so incurs steep additional taxes, based on a percentage of the land purchase price.
(Earlier this year, we wrote more about how some condos would be sold at large discounts as developers grow desperate.)
This motivates some buyers to play a waiting game. They know developers have to sell, and have a limited time frame in which to do so. As such, they will hold off on existing properties in hopes of getting a well-priced, new launch.
Declining rental incomes
We note that resale prices of small units (up to 506 square feet) have been faring the worst. They failed to rise in price in February, falling by one percent. As of March, they have fallen a further one percent.
Many of these smaller units (a unit of 500 square feet or under is considered a shoebox, generally meant for one occupant) are purchased by investors to rent out. Few buyers are owner-occupiers, as these units are too small to raise a family in.
But ERA expects a significant five to eight percent decrease in rental prices this year. In particular, the weak economic outlook suggests the possibility of cost-cutting measures by companies, and one such measure could be a reduction in expat pay packages and housing allowances.
With the prospects of the rental market looking dim, few investors will bet on purchasing smaller units right now. With neither prospective landlords nor owner-occupiers showing interest, this segment faces an uphill struggle.
The nature of sales during a downturn
Few property owners are inclined to sell during a downturn. Those that do lack holding power, and need to offload properties that have become serious liabilities.
We note that, in Q1 2016, mortgagee sales jumped to an eight year high. We also note that interest rates for home loans have been rising across the board, with SIBOR rates being double what they were in 2014.
The "perfect storm" combination of rising interest rates, low rental prices, and tighter loan restrictions (TDSR) means over-leveraged property owners are forced to sell; and fast.
In these situations, it's not uncommon for a series of desperate sales to result in sudden price plummets. This will continue throughout the downturn, as most of the sales we see during this period will come from this category of sellers. On the upside, this is great for buyers, who can swoop in on undervalued properties if they have the cash reserves.
(You can check for low priced properties and stay updated on them via 99.co, for free. It's the easiest and quickest way to browse Singapore properties.)
A quick note on Core Central Region properties
In an earlier article, we wrote that Singapore property worked differently in the Core Central Region (CCR) – we pointed out that prices seem to have bottomed out in this area, whereas they were still in free-fall elsewhere.
In the current situation, the prices of resale condos in the CCR have fallen by 0.5 percent. But we note that resale condo prices are down 1.4 per cent in non-central areas.
As such, we believe that most of our assertions still bear out – the market seems to have found its bottom in the CCR, but we can't predict how much further non-central properties have to plummet – some analysts we consulted believe home prices in these areas can fall by as much as three to four percent more.
Investors who target high-end properties might do well to start paying attention right now. Despite the soft rental market, rare opportunities to buy CCR properties at good prices have started to appear.
New launch alert! Welcome to Grand Dunman
About Ryan Ong
Looking to sell your property?
Whether your HDB apartment is reaching the end of its Minimum Occupation Period (MOP) or your condo has crossed its Seller Stamp Duty (SSD) window, it is always good to know how much you can potentially gain if you were to list and sell your property. Not only that, you'll also need to know whether your gains would allow you to right-size to the dream home in the neighbourhood you and your family have been eyeing.
One easy way is to send us a request for a credible and trusted property consultant to reach out to you.
Alternatively, you can jump onto 99.co's Property Value Tool to get an estimate for free.
If you're looking for your dream home, be it as a first-time or seasoned homebuyer or seller – say, to upgrade or right-size – you will find it on Singapore's fastest-growing property portal 99.co.
Meanwhile, if you have an interesting property-related story to share with us, drop us a message here — and we'll review it and get back to you.
Join our social media communities!
Facebook | Instagram | TikTok | Telegram | YouTube | Twitter