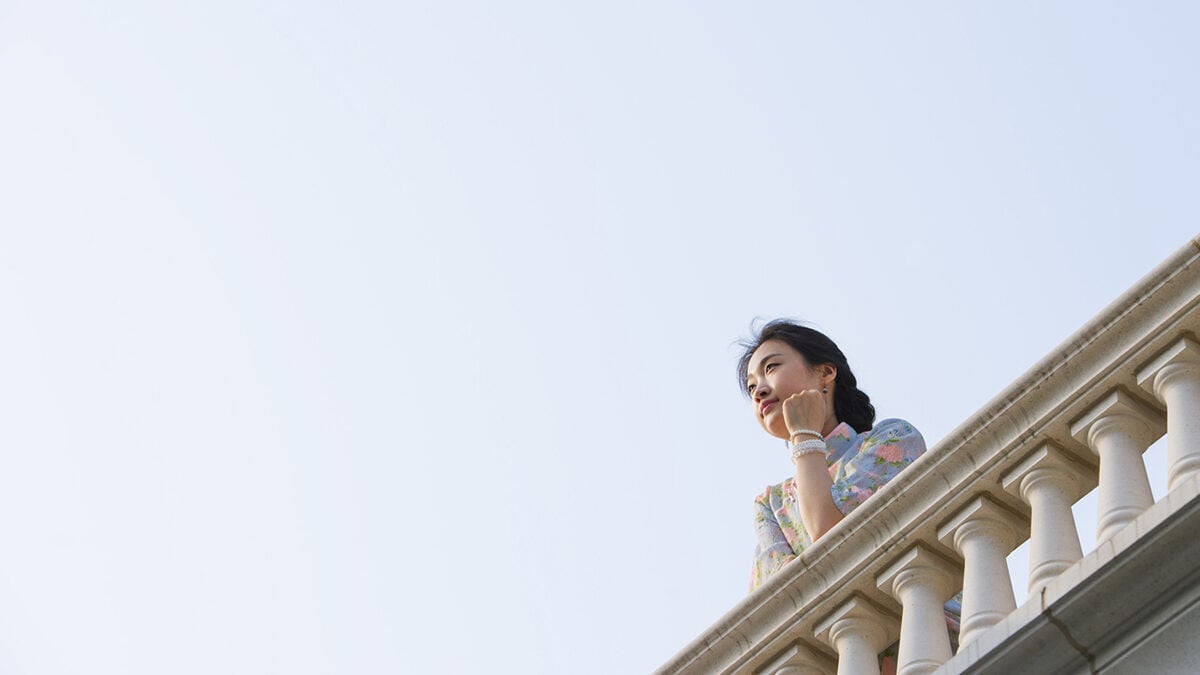 At 27, I thought I had made it. 
I took over the family business, managed to turn it around, and made some good money. With six digits sitting in my bank account, I still didn't have a good idea how to spend it. 
As some people would call it, I got a case of itchy backside and decided to purchase space of my own. 
Why I bought a penthouse
I had spent most of my adult life building my business and was still single and without a boyfriend. HDB flats, with a minimum age of 35 to buy, were out of the question.
So, I started looking at condos for sale. The usual one bedder, I found too small. Two bedders? I would be the only one living in then, I didn't have enough to justify the price increase.
And that was how I ended up with a one-bedder penthouse unit that was listed for just under a million dollars.
This was a resale unit located in the city fringe region of Singapore, or what my agent called the Rest of Central Region, or RCR in short.
I remember feeling really pleased with myself back then for striking a deal at a lower per square foot (psf) price compared to the rest of the units in the condo. 
Im particular, I fell in love with the unit's roof terrace. The view wasn't amazing, sure, but the wide open space made me feel that my life was full of possibilities.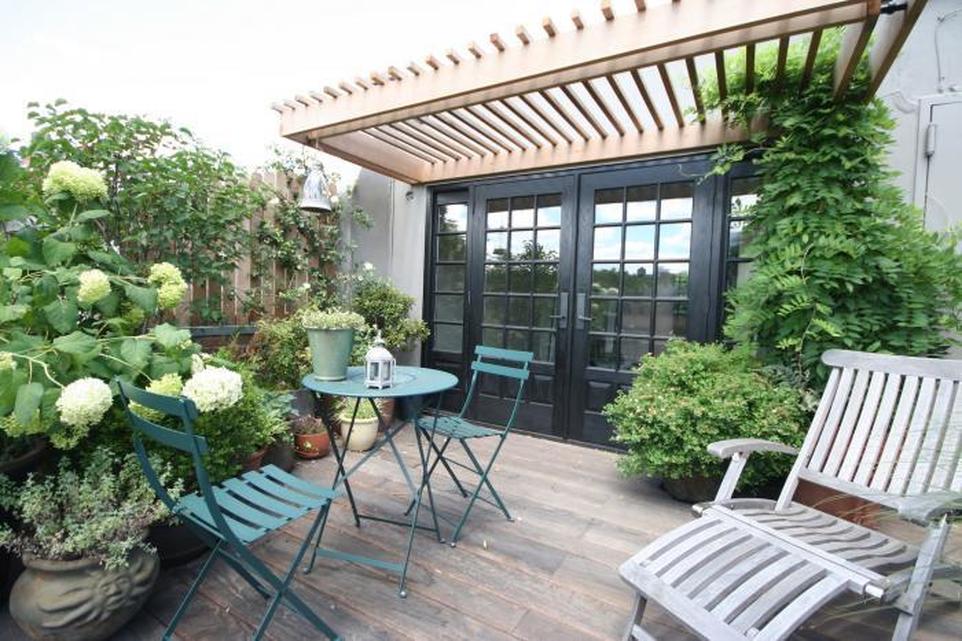 A lot of wasted space 
For the first year or so, living in a penthouse was great. I showed it off to my many girlfriends who oohed and ahhed about the place.
I also planted a little garden on the roof garden, and I had fun tending to them. 
My neighbours? They were pretty cool as well. 
It was only after my second year that I became so busy at my job that I stopped being able to tend to my garden.
I also realised a roof terrace was crazy difficult to maintain and keep clean, as it was exposed to the elements. The floor was always dirty, and stains on the parapet were permanent unless you cared enough to paint over it.
Oh, and then I got attached, got engaged, started thinking of having kids.
My penthouse was great when I was a bachelorette. But as I entered my 30s, it no longer served my needs–so I decided to sell it. 
And that's when the troubles began.
Turns out, not a lot of people want to buy penthouses.
Here's a pattern that my agent noticed when trying to sell my penthouse. The listings get a lot of clicks because of the low psf price of my property.
However, no one actually enquired about it, or when they do, they weren't serious buyers. 
I thought living in a place with a roof terrace was cool–but the fact is I was a minority. Most buyers out there are more conventional–or sensible–looking out for conservative one or two bedders.
To buyers seeking a one-bedder, my penthouse was way out of their budget. And while a lot of prospective buyers saw my roof terrace and thought it was pretty, they could not see it justifying the extra cost. 
For people looking for a two-bedder, well, let's just say they weren't prepared to sleep out on the roof.
Now, owning a penthouse and not being able to sell it might not seem like a huge problem. Sure, I would have been able to rent it out, but this also means a few things for me.
I cannot buy a HDB with my fiance, if I owned a condo.
The both of us can't afford a bigger condo yet, so we're looking into HDB flat. He also isn't anywhere near 35, and buying a HDB under the Singles Scheme is out of the question.,
So we're faced with the option of renting a place until he is older, or until I sold the penthouse. 
Selling the penthouse didn't earn me money at all.
While in theory prices in my condominium did increase slightly, but because there was very low demand for my unit type, I've had to lower prices all the way until there was a willing buyer.
Faced with a tough choice, I finally decided to cut my losses and let go of my property. Each year that I hung on to it without the price appreciating, was yet another year of opportunity cost that I could have put in another condo or the stock market.

I bought my unit at $1.16 million in 2012. When I sold it in 2018, I let it go slightly below at $1.1 million. And this was for a freehold condo.
Of course, this might be seen as just a $60,000 loss, but the reality is that after taking into account agent fees, legal fees, property tax and maintenance fees, the condo was a bad financial decision in the ballpark of $100k.

I also felt a tinge of resentment when my agent told me that, in the same time frame, one-bedders in Singapore actually appreciated by 16.8%. The cheek.
But who could I blame? On hindsight, a smaller one-bedroom apartment could have appreciated more, and I would not have had to sell it at a loss. 
If you are buying a penthouse, especially a one bedder, consider this very carefully: 
Will your lifestyle change? I thought I was going to be single for life at 27, but alas, no one could predict the future.  
Are you wealthy enough to shrug off the property as an 'own-stay' rather than it being an investment? Due to low demand, one-room penthouses often have difficulty being sold–they appeal to a niche lifestyle. Rentability would be good among expats, I imagine, but there are unit types that have a higher rentability and cater to wider tenant demographics.
Has the property you're buying already peaked in terms of growth? If you are absolutely sure you want to stay in a penthouse, at least choose a property that isn't showing a downtrend in recent transaction prices. So, regardless of freehold or leasehold, I'd have went for newer condos if buying resale.
If given a choice, would you buy a penthouse as a single? Let us know in the comments below.
If you enjoyed this article, 99.co recommends 5 first-world problems every homeowner experiences and Adulting 101: 99.co's survival guide for first-time homeowners
Still think roof terraces are great? Here's all the condos on 99.co that have them!
Upcoming Freehold Condo Launch: The Arcady @ Boon Keng
About Ruiming He
Looking to sell your property?
Whether your HDB apartment is reaching the end of its Minimum Occupation Period (MOP) or your condo has crossed its Seller Stamp Duty (SSD) window, it is always good to know how much you can potentially gain if you were to list and sell your property. Not only that, you'll also need to know whether your gains would allow you to right-size to the dream home in the neighbourhood you and your family have been eyeing.
One easy way is to send us a request for a credible and trusted property consultant to reach out to you.
Alternatively, you can jump onto 99.co's Property Value Tool to get an estimate for free.
If you're looking for your dream home, be it as a first-time or seasoned homebuyer or seller – say, to upgrade or right-size – you will find it on Singapore's fastest-growing property portal 99.co.
Meanwhile, if you have an interesting property-related story to share with us, drop us a message here — and we'll review it and get back to you.
Join our social media communities!
Facebook | Instagram | TikTok | Telegram | YouTube | Twitter