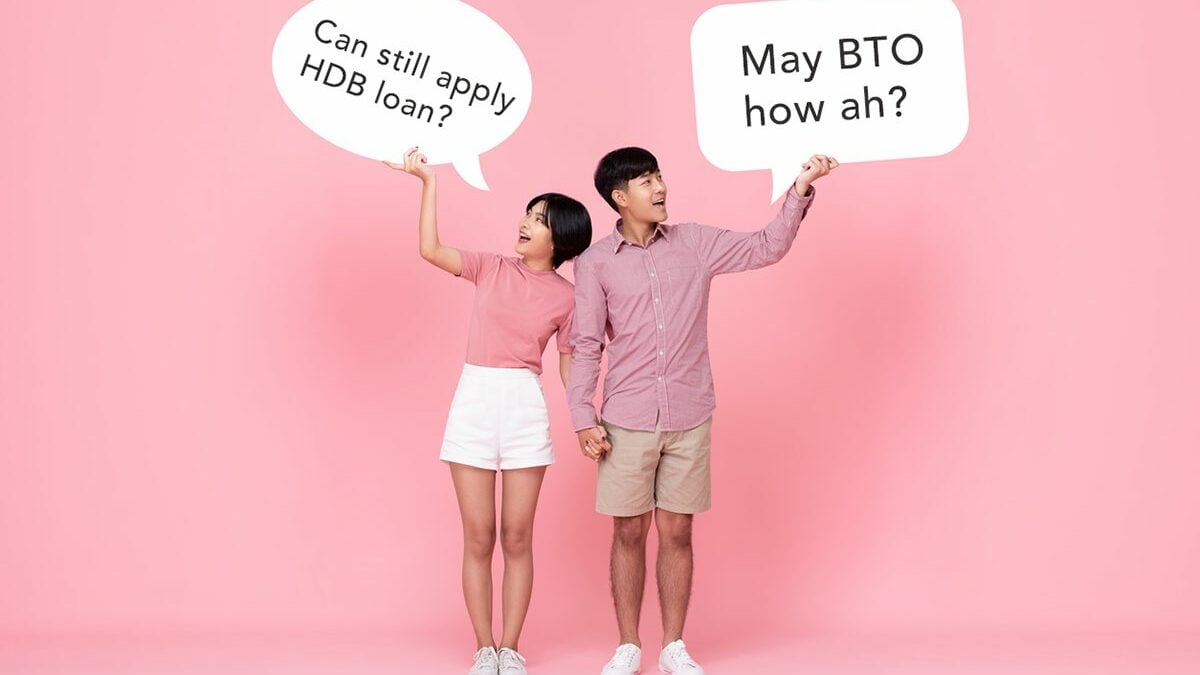 HDB owners are, to varying extents, affected by the circuit breaker measures in view of the Covid-19 outbreak. The Housing & Development Board (HDB) has put up the below information to answer any questions that flat buyers, sellers and owners might have, including matters relating to resale transactions, the Home Improvement Programme (HIP), HDB loans and BTO flat applications.
Regarding HDB Loan and mortgage matters
Q: Will HDB be processing my application for a HDB Loan Eligibility (HLE) letter?
HDB says: Yes, HDB will continue to process flat buyers' application and reply within 14 days of receiving the full set of documents.
If flat buyers need to submit outstanding documents, they can do so via our e-Service, MyDoc@HDB at www.hdb.gov.sg/MyDoc via SingPass login. Please have your HLE letter reference number ready.
Q: How can I defer my monthly mortgage payment?
HDB says: HDB has various Financial Assistance Measures (FAM) to help affected flat owners with difficulties paying their monthly mortgage. Flat owners can call HDB at 1800-225-5432 (8am to 5pm on weekdays) to make arrangements for a repayment scheme.
[
If you have a bank loan, please read this article:
Can't pay your home loan due to Covid-19? Now you can defer it.
]
For HDB flat buyers and sellers
Q: Can the seller defer the completion appointment?
Example scenario: You need to handover your flat to the buyer at the scheduled completion appointment during the circuit breaker period. However, your next flat is not ready as the renovation works have been suspended, so you cannot move in.
HDB says: You may defer your completion appointment to a date that is mutually agreed upon between yourself and the flat buyer. Please seek the flat buyer's consent to defer your completion appointment, and inform HDB at HDBResale@mailbox.hdb.gov.sg.
Q: Can I extend my Temporary Extension of Stay?
Example scenario: Your Temporary Extension of Stay arrangement with the buyers is going to expire during the Circuit Breaker period, but the renovation works for my next home has been suspended.
HDB says: The Temporary Extension of Stay is a private agreement negotiated between flat sellers and flat buyers. With mutual agreement, you may make a request to HDB at www.hdb.gov.sg/myrequest to extend your stay. HDB will inform you of the outcome as soon as possible.
Q: Can my agent come with me to the completion appointment?
Example scenario: Your completion appointment will be happening during the circuit breaker period, and you feel you need your agent to accompany you to run you through things.
HDB says: Salespersons (i.e. property agents) are not allowed to enter HDB Hub during the circuit breaker period. Only buyers and sellers need to attend the completion appointment. Agents may advise their clients remotely via voice or video call.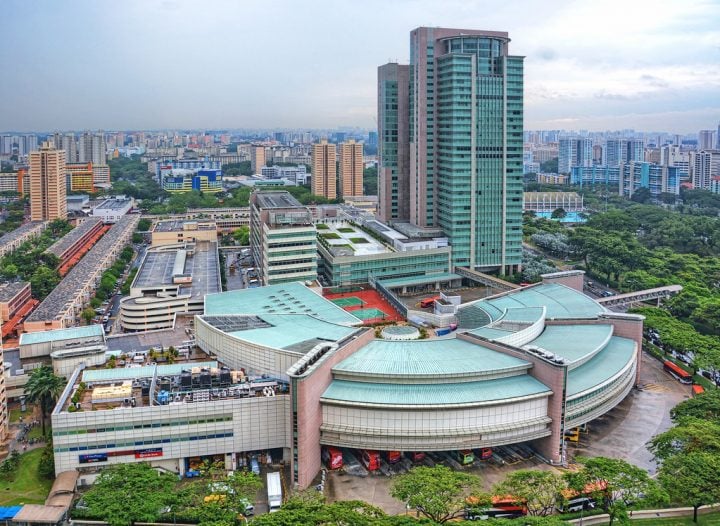 Q: Can I still inspect my flat before the completion appointment?
HDB says: Flat buyers have a contractual right to conduct a final inspection of the flat to ensure that vacant possession will be delivered on the completion of the resale transaction. If the inspection is carried out by the buyer at the resale flat, both the flat sellers and buyers must observe the prevailing safe distancing measures, minimise the number of people present, and keep the inspection time as short as possible.
For BTO applicants
Q: For BTO flats under construction, will completion be delayed? If so, for how long?
HDB says: The construction activities of HDB's building projects have been suspended during the circuit breaker period. HDB will work closely with our contractors to track and monitor any impact on the progress of our projects and expedite works after the suspension is lifted. Should there be any delays in the completion, HDB will inform flat buyers accordingly. Flat buyers may also login to My HDBPage at HDB InfoWEB to check the latest completion date of their booked flat.
[
Additional note:
For those awaiting their appointment to sign the Agreement for Lease for their new HDB flats, HDB will automatically extend the Option to Purchase and progressively inform applicants of their next application date after the counters reopen after the circuit breaker.]
Q: Will the May 2020 BTO launch be delayed?
HDB says: Yes, it will be postponed until further notice.
Further explanation: While applications for BTO flats are submitted online, some applicants, such as the elderly, may need further assistance or advice on their flat purchase. As help needs to be on hand for these applicants, HDB has decided to postpone the BTO sales exercise originally planned for May 2020 to a later date. More details when the new date is firmed up, HDB said.
Regarding the Home Improvement Programme (HIP)
Q: Has Home Improvement Programme (HIP) works been stopped?
HDB says: Yes, all HIP works have ceased from 7 Apr 2020 until the end of the circuit breaker period. HDB seeks your understanding as we put in place the necessary precautionary measures during this period to safeguard your health and safety.
Q: When will the HIP works resume?
HDB says: HDB will resume HIP works once the suspension on construction activities is lifted. HDB will also keep flat owners informed once we are able to resume the works.
HDB also assured owners that they will get sufficient notice to make necessary arrangements, should works need to be carried out within their flats.
[
Additional note:
As the circuit breaker restrictions will be gradually lifted from 1 June, further delays due to manpower unavailability may arise.]
Regarding SERS
Q: Can I book an appointment to return my Selective En bloc Redevelopment Scheme (SERS) flat?
HDB says: HDB is temporarily unable to schedule any appointment for the return of SERS flats. Flat owners will be informed by HDB when services resume fully and they are able to do so.
Q: Can I extend the deadline to return my SERS flat, as I need more time for the renovation of my new home?
HDB says: HDB will consider your circumstances in view of the Covid-19 situation. Contact your SERS Journey Manager to get the assistance you need, or call the SERS enquiry hotline at 1800-866-3070.
These articles may also help answer your property queries during the Covid-19 circuit breaker period:
Property transaction issues during Covid-19: Your questions answered
Covid-19 and Property: 12 Legal Questions Answered by Lawyers
Should I defer my home loan? Here's the math
Can I move house during the Covid-19 circuit breaker period?
Looking for a property? Find you dream home on Singapore's most intelligent property search portal 99.co!
Upcoming Freehold Condo Launch: The Arcady @ Boon Keng
About Kyle Leung
Content Marketing Manager @ 99.co
Looking to sell your property?
Whether your HDB apartment is reaching the end of its Minimum Occupation Period (MOP) or your condo has crossed its Seller Stamp Duty (SSD) window, it is always good to know how much you can potentially gain if you were to list and sell your property. Not only that, you'll also need to know whether your gains would allow you to right-size to the dream home in the neighbourhood you and your family have been eyeing.
One easy way is to send us a request for a credible and trusted property consultant to reach out to you.
Alternatively, you can jump onto 99.co's Property Value Tool to get an estimate for free.
If you're looking for your dream home, be it as a first-time or seasoned homebuyer or seller – say, to upgrade or right-size – you will find it on Singapore's fastest-growing property portal 99.co.
Meanwhile, if you have an interesting property-related story to share with us, drop us a message here — and we'll review it and get back to you.
Join our social media communities!
Facebook | Instagram | TikTok | Telegram | YouTube | Twitter