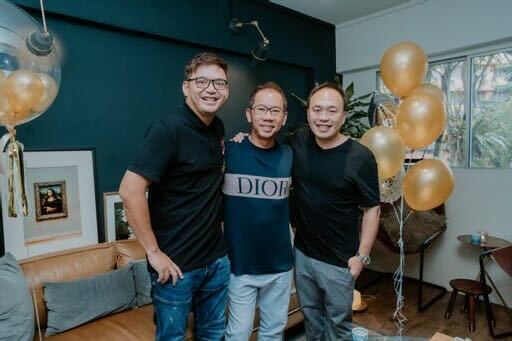 In this series entitled Agent Success Stories, we sit down with agency leaders to find out their side of the stories. From their humble beginnings, to the challenges they face on the road to finally success, we learn that a career in the real estate industry is one filled with boundless opportunities, that is if you know where to look.
Learning the importance of connecting genuinely with others
From his humble beginnings as a neighbourhood school student, Delvin Lim made a career for himself as a real estate agent, specialising in luxury properties catered to high net-worth individuals. For the last 18 years at OrangeTee & Tie, he has spearheaded several luxury projects, and worked closely with property developers, finely honing his specialisation in private residential properties. He's been lauded for it too, receiving the Top 10 Achievers Award for six consecutive years from 2013 to 2018; and the Top 1% Achievers Award for 2019. He even broke his personal record recently by closing a sale of one condominium unit at SGD$26M in a single transaction!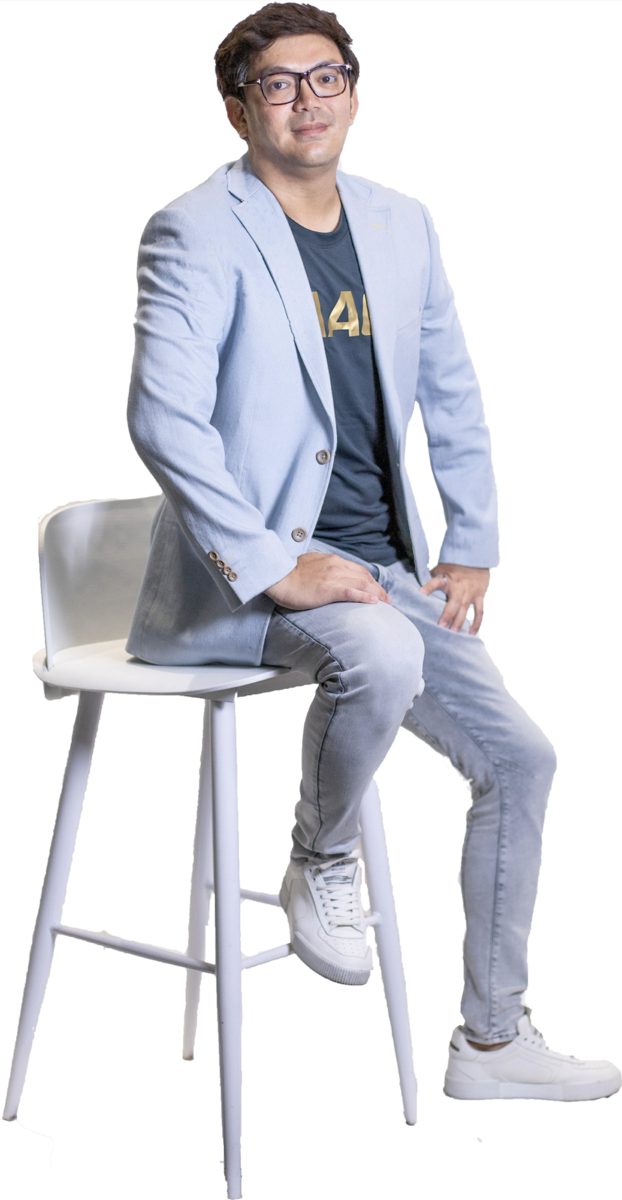 From a young age, Delvin knew that he would one day join the real estate industry. While working at his first job helping his family's business, he could immediately see the potential of being involved with the buying and selling of real estate properties. This burgeoning interest was further nurtured by his current mentor Lawrence Tan, who motivated him to join the real estate industry. Delvin, being 20 years old then, found himself drawn to the prospect of a dynamic career that would allow him to meet new and interesting people. "I found a job with fixed hours too mundane. Even though I work longer hours now, I feel a great sense of satisfaction being able to get to know my clients as people, and understanding their property needs," he says.
Such a natural ability to quickly build rapport with his clients did not come easy. Delvin began life in the real estate industry as an introverted 24-year-old man. At that age, he knew he wanted to work with ultra-high-net-worth individuals, but he understood that it was also important to connect with them authentically. Moving fearlessly out of his comfort zone, he worked to understand the conversation topics that would appeal to them, diving deep into financial topics and learning enough to be able to carry a good and meaningful conversation.
His perseverance also led him to also develop active listening skills, allowing him to hold conversations about financial news, the stock exchange, and investment trends. In the years before Google existed, Delvin subscribed to financial magazines like MoneyWeek, Forbes, Bloomberg Markets, and Business Today to keep himself abreast of the latest developments in finance. It was a virtuous cycle: learning more about the topic nurtured his interest, and he soon found himself reaching out to his new connections purely to learn from them. For Delvin, it was important to first genuinely connect with his connections and clients, and build meaningful relationships with them, without the intention of selling them properties.
From humble beginnings to high-net worth properties
Hearing the phrase "the sky's the limit" as a young child also spurred Delvin to work towards the ambitious target of working on the properties in the Orchard area, which includes the luxury markets of District 9 & District 10. It comes as no surprise then, that such a person with a keen knowledge of the financial markets and a genuine desire to connect with ultra-high-net-worth individuals authentically, quickly secured this luxury segment as a real estate agent.
When asked about what makes him successful in this segment, Delvin shares that he always puts his clients' interests ahead of his own. "My relationships with my clients are far more important than trying to quickly secure a property purchase. I would rather give them the best advice I can, even if that means turning them away." Serving with integrity, he would advise clients to purchase properties without overleveraging themselves, and manage their expectations based on their needs and budget. Certainly, we see a clear sense of professionalism and respect for the client. Delvin believes in providing value-added services and accurate ground sentiments of the real estate industry by personally servicing his clients, conducting viewings, and walking the ground.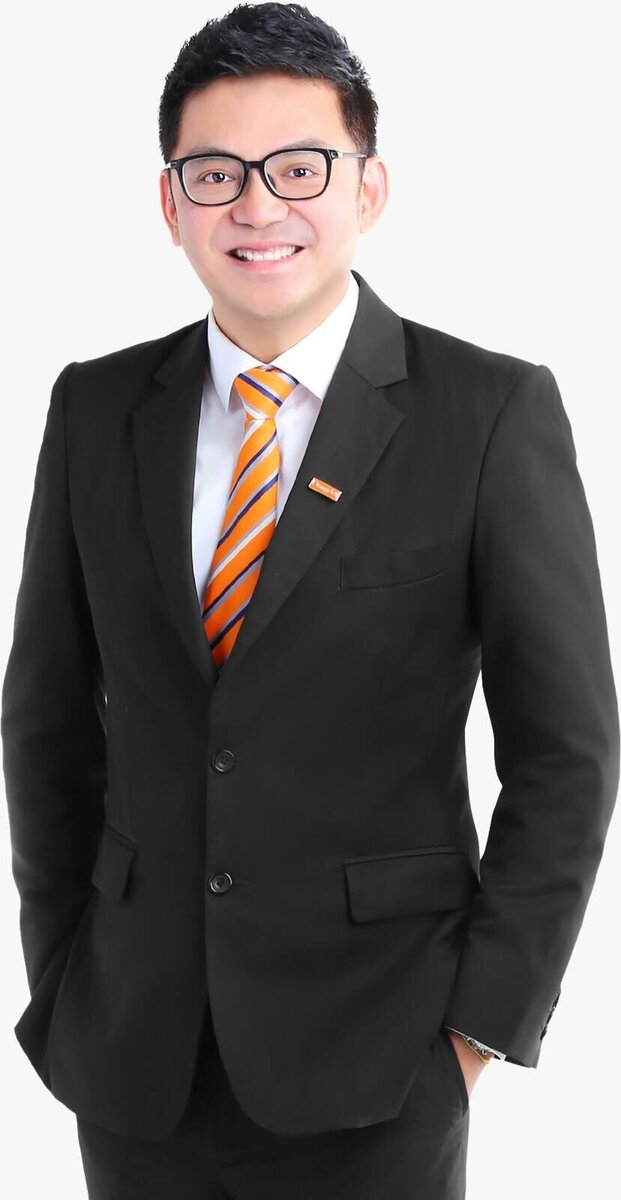 Beyond high-value private residential properties, Delvin also loves serving clients who are looking for a family home. He finds great satisfaction when he can help his clients secure their dream family homes. When doing this, he finds it important to help his clients establish their needs and wants, and to also consider the 'softer' aspects like the homeowner's marriage and family relationships. With this, he is able to provide a holistic assessment of their needs and showcase a wide variety of options that will meet their criteria. "I once helped a family move from a landed property to an apartment unit in a more accessible area. This helped the client to cut down on his travelling time to work, allowing him to spend more quality time with his family. Nothing is more rewarding than to see a client genuinely happy that his purchase has also helped improve his family life!"
Being a reliable and sincere agent providing valuable advice
For Delvin, it's all about finding the passion for the real estate industry, being sincere, and serving from the heart. This lesson was brought home to him during the 2008 US financial crisis. It greatly disrupted his career and life. At this time, his clients began to worry about the value of their properties and asked him for advice on the appropriate next steps. During the 3-6 months of uncertainty, instead of being an agent, Delvin found himself becoming a property consultant to his clients. He reassured his clients that the economy would recover, and that property prices would eventually follow suit. Delvin's confidence in providing sound financial advice came from, none other than, his sound knowledge of financial markets and investments. Through the episode, he learned the importance of being an all-rounded property agent as opposed to only being fixated on buying and selling properties. These were the exact sentiments he conveyed when called upon to share some advice with younger agents eager to begin their careers in the industry. "Always stay hungry. Don't be distracted by the glitz and glamour of the industry. It's all about the passion for real estate, finding the fire within, and keeping that flame bright."
Delvin also share that all of his achievements could not have been possible without the support and opportunities that OrangeTee & Tie and its management have provided to him in the last 18 years. He also mentioned that OrangeTee believes in maximizing values for customers through market insights, innovative solutions and personalized services. "This helps me to build long-term trusting relationships with my clients."