Private residential property prices increased by 2.1% in Q4 2020 compared to Q3 2020, according to the URA quarterly statistics released on 22 January 2021. Prices of non-landed private residential properties, in particular, increased by 3.0% and reflect robust growth in condo prices across all regions in Singapore.

The price increase for condos in Q4 2020 were the highest quarter-on-quarter performance since Q2 2018, when condo prices increased 3.2% and cooling measures were announced the following quarter.
The extent of the price growth in Q4 2020 contrasts with the economic realities of the Covid-19 pandemic, which prompted two government minister to speak out last week and stoke fears of yet another round of cooling measures.
Entering 2021, real estate experts agree that property prices will continue to trend upward. Here's what each of them had to say the prospects of the private home market in the new year:
Tricia Song, Head of Research for Singapore at Colliers International
Prediction: A 3-5% increase in private home prices, tracking GDP growth
"In Q4 2020, the Singapore economy contracted by 3.8% year-on-year (y-o-y), but grew a seasonally-adjusted 2.1% quarter-on-quarter (q-o-q). This brings the full year 2020 GDP growth to -5.8%, the worst recession since independence. Nonetheless, 2021 should see a strong rebound, up 5.6% (Oxford Economics forecast on 18 December), with the virus contained domestically and vaccines to be made available by Q3 2021. Economists expect both manufacturing and service sector growth to gain traction.
While the strength in the price index and sales may seem at odds with the economic downturn and rising unemployment, the resilience of the overall property market can be attributed to: the unprecedented fiscal stimulus including job support schemes, the ultra low interest rate environment and the buoyant public housing market that enables upgraders to afford new private homes. The HDB resale price index has increased 5.0% q-o-q in 2020.
Buyer demand remains strong in well-priced city fringe and suburban projects, with a sweet spot of $1 to 1.5 million per unit.
Going forward, with a brighter economic outlook in 2021, the positive momentum of the sales and price index could still continue into 2021. However the spectre of more cooling measures—should prices outpace economic fundamentals—is likely to temper that momentum. We expect private home prices to rise 3-5% in 2021, tracking GDP growth."
Leonard Tay, Head of Research, Knight Frank Singapore
Prediction: A 3-5% increase in private home prices
"In 2021, the secondary market might see increased momentum as house hunters are drawn to the practicality of acquiring units in the resale market. Resale units tend to be more immediately available and at a significant discount, as compared to the new sale market. The distribution of the COVID-19 vaccine and the expected economic recovery could see private home sales levelling off to pre-COVID-19 normalcy, with about 10,000 new sales in 2021 and overall prices increasing by around 5%.
When travel restrictions are relaxed as mass vaccinations in various geographies are deployed, foreign homebuyers who are attracted to Singapore's stability (underpinned by strong government fiscal support during the pandemic year) are expected to increase demand in the luxury segment of the CCR, as prices in these areas have yet to move up significantly in 2020."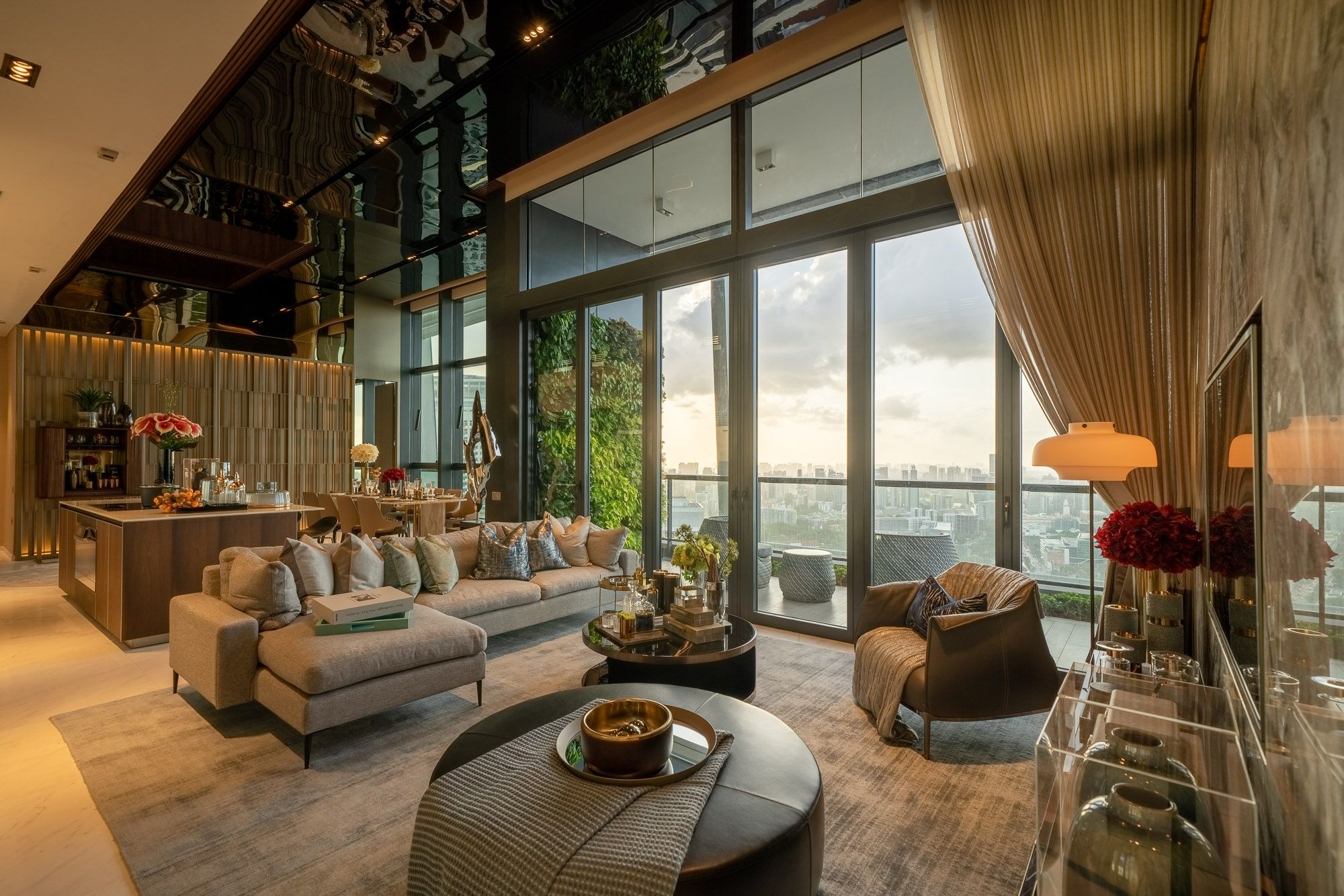 Ismail Gafoor, CEO of Propnex
Prediction: A 3-4% increase in private home prices
"2020 ended on a positive note with the private residential market undeterred by the pandemic challenges and economic downturn. Buoyed by growing optimism surrounding the vaccine roll-out in Singapore and the improving economy, home sales and prices strengthened further in Q4 2020, completing the remarkable turnaround in the second half of the year. We expect this momentum to continue; 2021 already started favourably as seen by the healthy take-up at Normanton Park, which reportedly sold 600 units over its launch weekend.
Many of the sales drivers – such as low interest rates, effective management of COVID-19, and economic recovery hopes – that fuelled the property market in 2020 will continue to spur buying interest this year. We project that 8,000 to 9,000 new private homes (excluding ECs) could be sold in 2021, which is lower than 2020's sales volume mainly due to tighter supply rather than the lack of enthusiasm among buyers. In particular, we think the resale market is one to watch and expect resale transactions to exceed 10,000 units again in 2021, as the entry prices in the resale segment are seen to be more attractive compared to many new launches.
Home buying demand was firmly driven by local buyers in 2020, with Singaporeans accounting for about 82% of overall private residential transactions (new sale, resale and sub-sale). This is the highest proportion of private home purchases by Singaporeans since 2001 where they made up nearly 84% of the total sales, based on URA Realis data. We believe many local buyers take a mid- to long-term view of their property purchase and are motivated to enter the market last year to capitalise on the lower borrowing rates and attractive properties.
Recent announcement by the EDB about business investments hitting a 12-year high in 2020 at $17.2 billion is certainly encouraging. With hopes of Singapore returning to growth this year and a more optimistic outlook, we expect private home prices to climb slightly by 3% to 4% in 2021. Another factor that will lend support to prices is the declining unsold inventory which has dropped to 24,296 units (excluding ECs) as at the end of Q4 2020 from 26,483 units in the previous quarter.
While we are generally positive about the outlook, the resurgence in COVID-19 cases, the uneven economic recovery, and weak employment sentiment remain the key risks this year. We think it is unlikely for home prices to spike sharply as buyers are still very price sensitive and cooling measures remained in place to curb any over-exuberance in the market."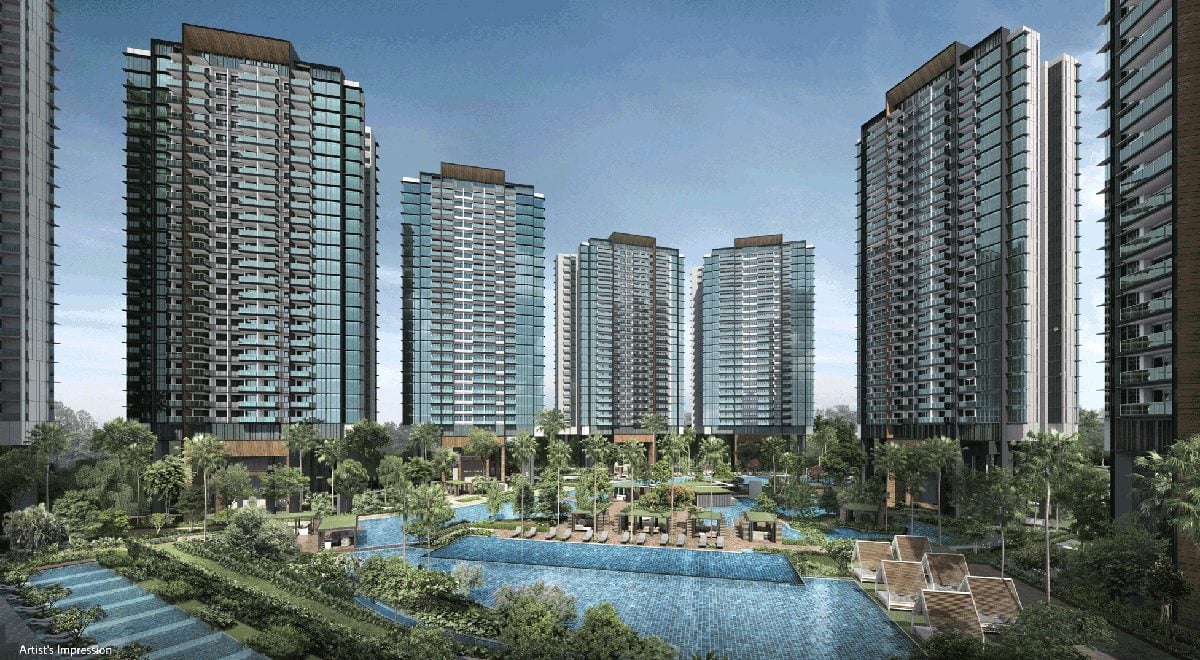 ERA Research and Consultancy
Prediction: A 3-6% increase in private home prices; 1-1.5% increase in rent for private residential homes
"In 2021, the key factors that will influence the private and public housing markets in Singapore would be the expected recovery in the economy and subsequently, the recovery in the employment market. In addition, the implementation of the vaccination programme would also improve confidence in the real estate market and among consumers. Furthermore, as more people are vaccinated, the travel restrictions could be gradually eased, leading to more foreign buyers and investors coming to the Singapore property market.
As a result, the private housing price index would continue to increase and end 2021 at 4% to 6% higher than the previous year.
Developers may have fewer residential projects available for launch this year, compared to 2020. Last year, developers launched 28 residential projects for sale. This year, developers had lined up about 23 residential developments with around 7,300 units to be launched. About 10 of these 23 projects are in the CCR. Therefore, the limelight in the primary market in 2021 would shift to the prime residential districts.
As the job market improves, more foreign professionals would come to Singapore. Furthermore, as universities and polytechnics in Singapore prepare to partially resume on-campus learning in 2021, international students who had previously stayed at their home countries would also return to Singapore and look for places to rent. This would increase residential leasing demand, resulting in a 1.5% to 3% y-o-y growth in the residential rental index."
Bartley Residences
7 Lor How Sun · D19
2
2
$4,300
Lakeville
11 Jurong Lake Link · D22
1
1
$3,600
Bedok Residences
16 Bedok Nth Dr · D16
2
2
$4,600
The Quartz
59 Compassvale Bow · D19
3
3
$6,000
Avenue South Residence
13 Silat Ave · D3
2
2
$4,500
Parc Riviera
101 West Coast Vale · D5
2
1
$4,500
Jewel @ Buangkok
85 Compassvale Bow · D19
2
2
$3,900
The Florence Residences
83 Hougang Ave 2 · D19
1
1
$3,300
The Lakeshore
31 Jurong West St 41 · D22
3
3
$5,800
Waterscape At Cavenagh
65C Cavenagh Rd · D9
2
2
$5,888
What's your take on the property market in 2021? Share your views with us in the comments below!
Check out our other articles such as New launch condos in District 21: a side-by-side comparison and Owners of Geylang's Advance Apartments net tidy profit from en bloc sale
Looking for a property? Find your dream home on Singapore's most intelligent property portal 99.co!
Upcoming Freehold Condo Launch: The Arcady @ Boon Keng
About Kyle Leung
Content Marketing Manager @ 99.co
Looking to sell your property?
Whether your HDB apartment is reaching the end of its Minimum Occupation Period (MOP) or your condo has crossed its Seller Stamp Duty (SSD) window, it is always good to know how much you can potentially gain if you were to list and sell your property. Not only that, you'll also need to know whether your gains would allow you to right-size to the dream home in the neighbourhood you and your family have been eyeing.
One easy way is to send us a request for a credible and trusted property consultant to reach out to you.
Alternatively, you can jump onto 99.co's Property Value Tool to get an estimate for free.
If you're looking for your dream home, be it as a first-time or seasoned homebuyer or seller – say, to upgrade or right-size – you will find it on Singapore's fastest-growing property portal 99.co.
Meanwhile, if you have an interesting property-related story to share with us, drop us a message here — and we'll review it and get back to you.
Join our social media communities!
Facebook | Instagram | TikTok | Telegram | YouTube | Twitter