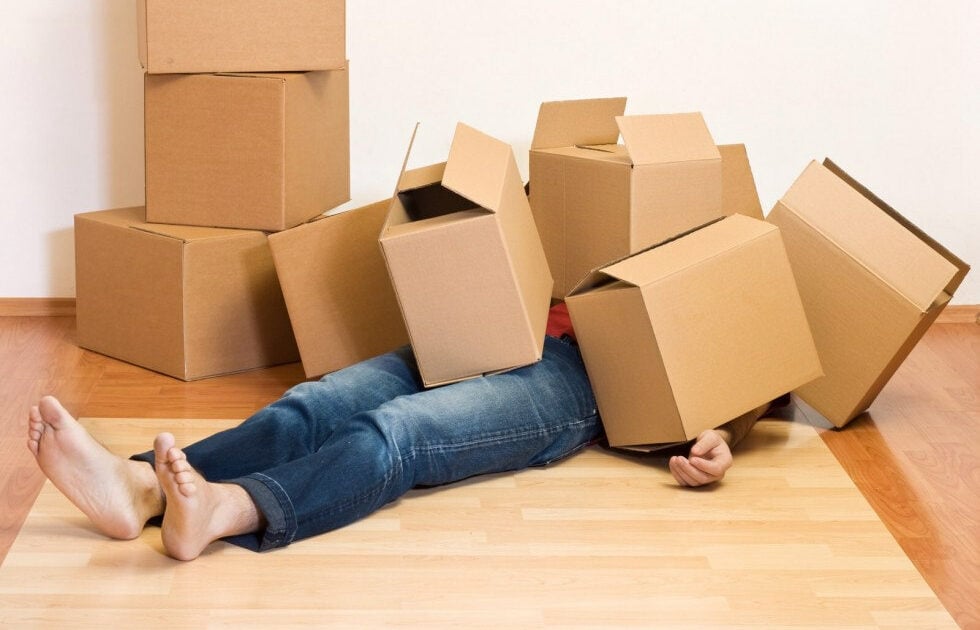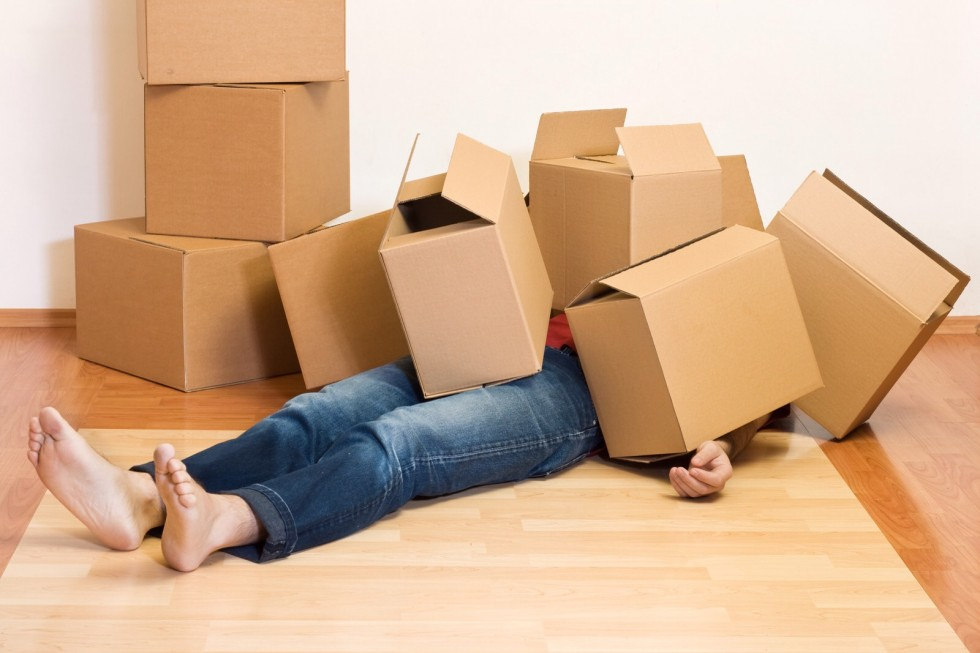 (Credits)
Getting your first home in 2018? We're not going to sugarcoat it: moving is a huge pain in the ass. If you engage professional movers, you can expect to spend a few hundred bucks, and you'll still have to supervise the process closely (unless you have zero fragile and/or valuable items). If you go about it the DIY way, you'll probably need to rent a van or lorry, and pay for petrol costs on top of that.
Regardless of whether you're planning to engage professional movers, or do it yourself, one thing's for sure: the less stuff you have, the less troublesome the move will be. So take the 30 Day Minimalism Challenge, and declutter as much as possible before you move!
What is the 30 Day Minimalism Challenge?
The 30 Day Minimalism Challenge is a fairly straightforward minimalism "game" created by Joshua and Ryan, authors of Minimalism: Live a Meaningful Life. How it works is simple: on the first day of the month, you'll need to get rid of one item. On the second day of the month, get rid of two items. On and on it goes, until the 30th day, when you get rid of 30 items. In total, you'll have gotten rid of a total of 465 items.
What should I expect from the 30 Day Minimalism Challenge?
The challenge starts off easy, but gets progressively harder as the days pass. How tough the entire experience is depends largely on whether you're a sentimental hoarder, and how attached you are to your possessions – but just remember: if you can't complete the challenge, there's no shame in just letting it go (like what this reporter from Business Insider did).
Are there any tips from the 30 Day Minimalism Challenge?
Start off with your wardrobe – you'll probably be able to get by the first week or week and a half just by tossing out items that you no longer wear.
If you're finding it difficult to throw out old letters, gifts and other memorabilia, remember that you can always take a picture, so that you can have a digital archive.
Complete each day's task of throwing out items when you have the most energy. For some people, that might be in the morning, right after they've had their coffee. For others, it might be at night, before they go to bed.
How is the 30 Day Minimalism Challenge different from normal decluttering?
Normal decluttering is exhausting, and will probably result in you burning several weekends (if you want to do a thorough job).
As opposed to this, the Minimalism Challenge lets you start off slow, and then work your way up to getting rid of more items. Because the buildup is a lot more gradual, you don't need to actually devote entire weekends to getting rid of your stuff. And: yes, 30 items is a lot to toss in a single day, but by the time you reach the 30-day mark, you'll have exercised those decluttering muscles, and you'll be able to cull a lot more ruthlessly!
Once you declutter and move into your new home, the next step is to keep your home spick and span! Check out our articles on cleaning hacks for the ultimate low-maintenance home, how often you should be cleaning your home and house plants that purify while they beautify to learn more.