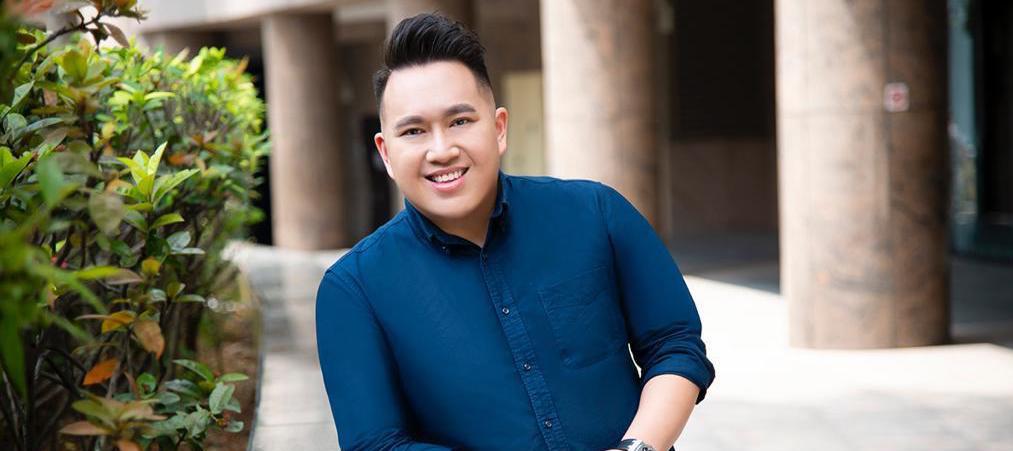 In this series entitled Agent Success Stories, we sit down with agency leaders to find out their side of the story. From their humble beginnings to the challenges they have faced on the road to success, we learn that a career in the real estate industry is one filled with boundless opportunities – if you know where to look.
Unlike others, Bryan Tan, Senior Associate Group District Director at Powerful Negotiators (PNG) took on a different approach to joining the real estate industry.
At the age of 21, Bryan began his career in the Casino industry where he was amongst one of few pioneers who accompanied infamous high rollers during their stay in Singapore. He recalls the late nights where he would accompany his clients as his extroverted personality helped him tide through all communication barriers.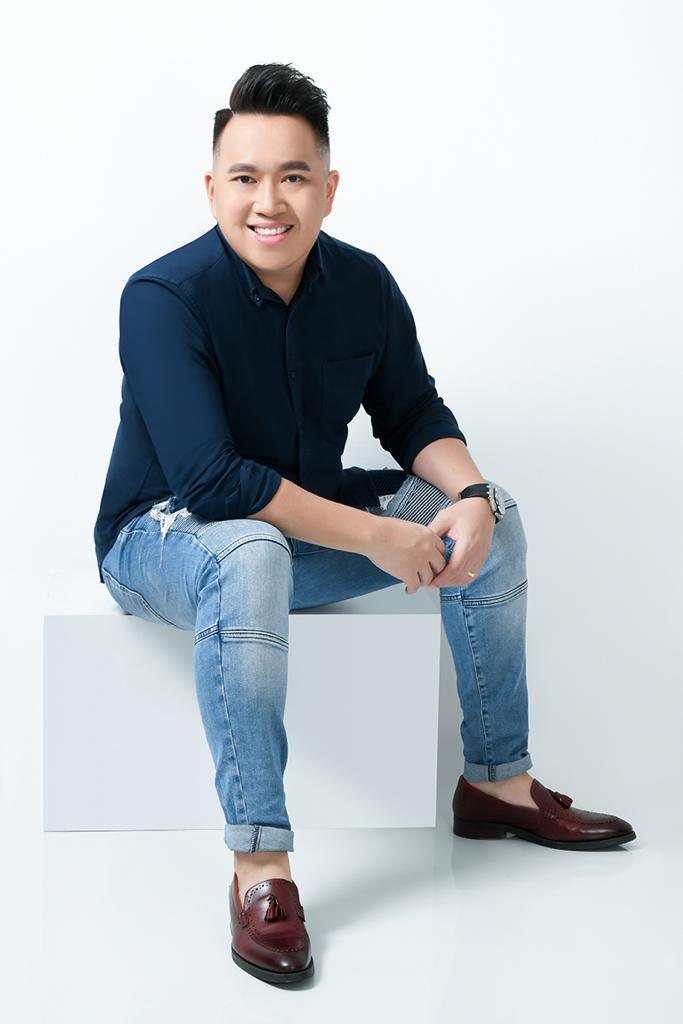 Despite the high pay and dynamic lifestyle, he was always hungry for more. Being an entrepreneur by heart, he was constantly on the lookout for new opportunities to push themself out of his comfort zone and make an impact on society. This drive for success has been fueled from a young age where he bore the role as the breadwinner for his family as he found himself working day and night.
Getting through the hurdles 
It was not always a smooth journey for Bryan. Upon joining real estate, he found his sales relatively stagnant and decided to create his own business on the side. 
This proved a pivotal moment for Bryan as he found himself juggling multiple commitments and struggled to specialise in one area. Despite falling into a huge amount of debt, his girlfriend at that time, who became his wife, stood by him and even stepped up to help cover his bills and pay for his car when he was unable to do so. Seeing the sacrifices she made, he knew that she was the one and became even more confident to succeed to provide a better life for her. It was also this process that showed him how relationships can play a crucial role in his success. He saw how being in a healthy and loving relationship can bring someone up, and started picturing the impact it would have on him and his clients should he do the same for them.
With this new mindset, he started to prioritise relationship building and started viewing money as just a byproduct of his agent business. Subsequently, deciding to pursue his passion for real estate once more, he decided to give the property industry a second chance in 2014 and joined PropNex. 
Importance of having an open mind
Upon joining, he took extra effort to build his foundation from scratch as he stayed insistent never to make the same mistakes again. He would spend nights strategising how to add value to every consultation as he strived to leave a transformative impact for each and every person he would meet. Slowly, he began to grow increasingly confident as with every new interaction, he would find himself growing mentally and professionally.
Bryan recalled how when he first started, social media wasn't as evolved as it is today. After being in the business for so long, he has seen how people of this generation adapt to the different changes, and how those who chose to embrace technology to build their business are now way ahead of those who refused to change.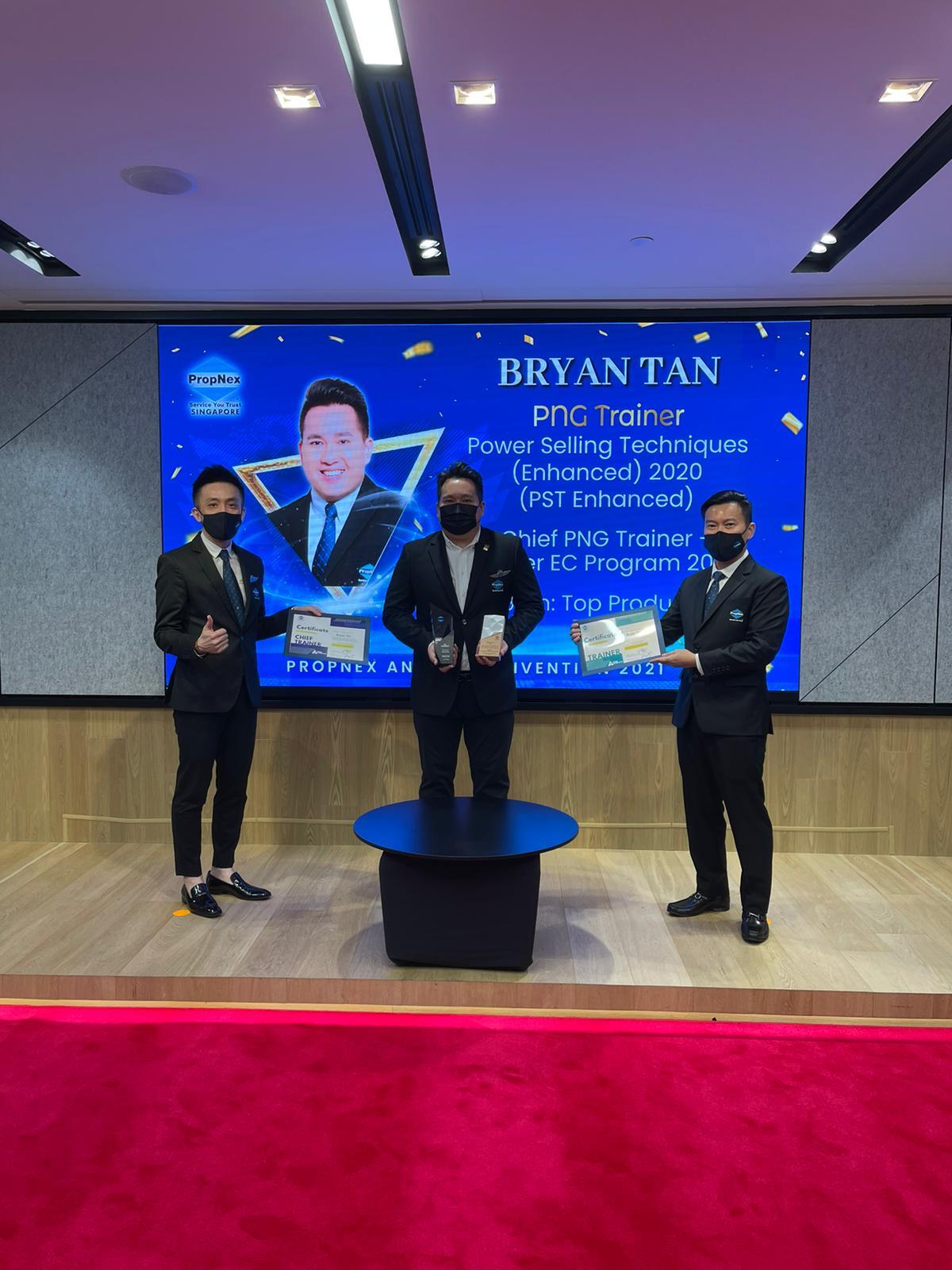 Bryan laughed as he recalled the "Golden Era"- a time where handphones still came with antennas. If he had chosen to remain stagnant then and not embrace the cycle of transformation and tech, he would not be where he is in the agent business today.
To Bryan, mindset is one of the most important determinants of success. As a real estate agent, it's important to approach work with a "Let's do it" mentality. Ultimately, it's like operating your own business and there's nothing to lose.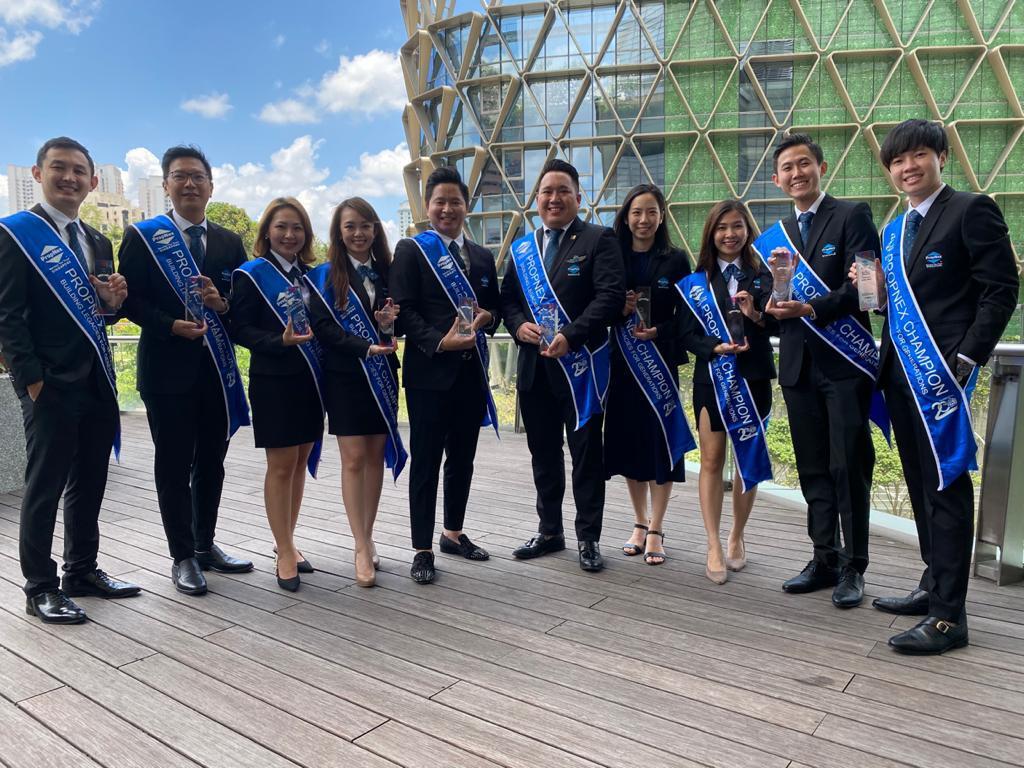 Using a "Let's do it" approach would inspire him to act proactively rather than react, and to be the first to take action first before thinking too much and letting the right moment pass. This has proved helpful as it has helped set Bryan apart through first mover advantage.
Growing alongside his clients and agents
Like many successful leaders, Bryan is someone who walks the talk. He still proudly holds on to his sales figure despite having a sizable team under his care. He takes pride in having seen his agents grow from one stage of life to the next.
Even with his clients, his relationship building approach has seen him make lasting friendships with his clients. Together, he helps them build wealth to last through their generations. He has seen many of his clients grow from a couple to one with kids; shifting through multiple properties, all while gaining from the last.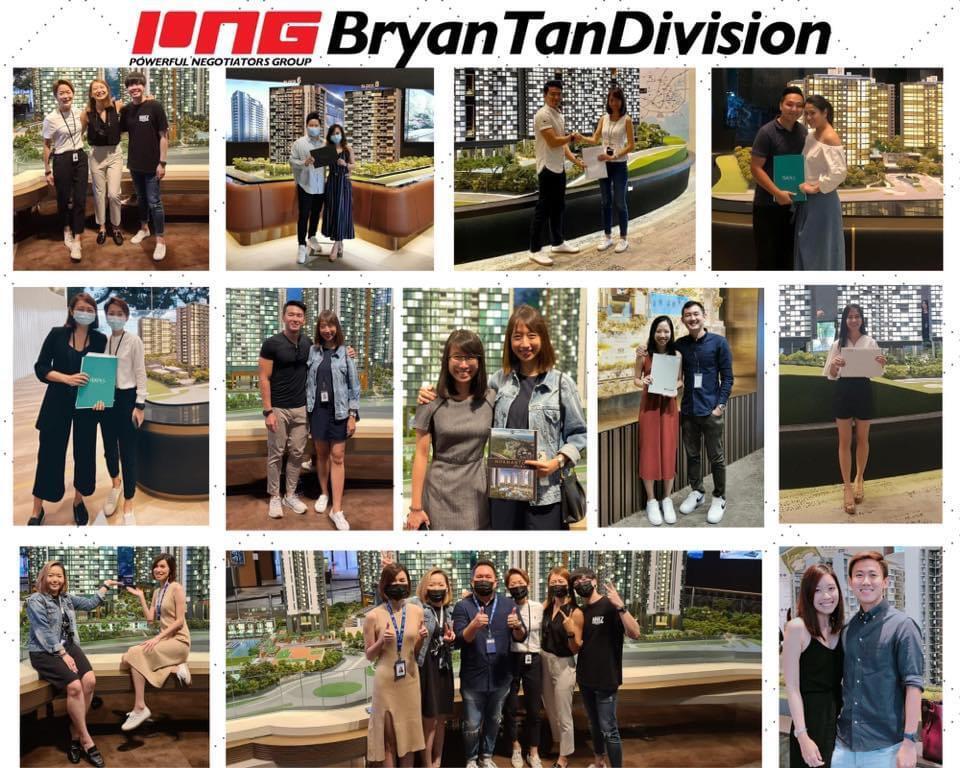 What heartens him through this whole process is that his work is truly transformative. Not just do his clients gain from his advice, his agents do so as well. Leading about 100 agents- majority millennials and below, he cites his biggest achievement with them not in the sales they generated, but in how they have grown as morally and character-wise.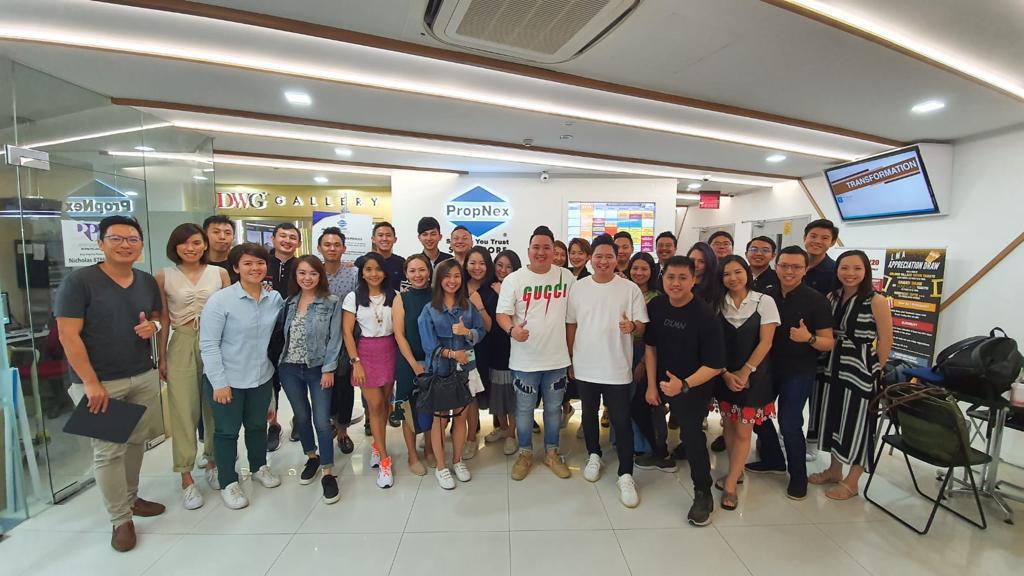 Seeing how his agents transformed into better leaders and partners has been the most fulfilling part of his career. These intangibles, Bryan believes, serve as a greater motivating factor than money. "Chasing after money will only get you burnt out, but if your motivation is something greater than yourself like personal growth or family, then you will be able to last for much longer."
For himself, he hopes to reach the level of Propnex Leaders Kelvin Fong and Marcus. To him, they are the perfect role models to emulate and that is the end goal of where he wants to be.
Family as his biggest motivator
Bryan has always been close to his family. Growing up, his parents have always been prominent figures in his life. Throughout his ups and downs, they've never once failed to support him through every stage in his life as it paved the way for him to prioritise more of his time on his career.  This love spurred him even further to want to do well in order to be able to afford a better and bigger property for the entire family to be together.
Furthermore, his wife stands as a strong motivating figure to make him the man he is today. Despite everything, she chose to stick it out with him and helped carry his load when things got tough. Bryan and his wife hold a healthy financial relationship and view their joint account as a way to build their wealth together. To them, the Chinese saying of 同甘共苦 takes on a literal meaning as joint ownership of their finances allows them to improve their communication, accountability and be fully transparent with one another. No matter what life may bring, whether good or bad, there is a mutual understanding that they would both stick it out together till the end.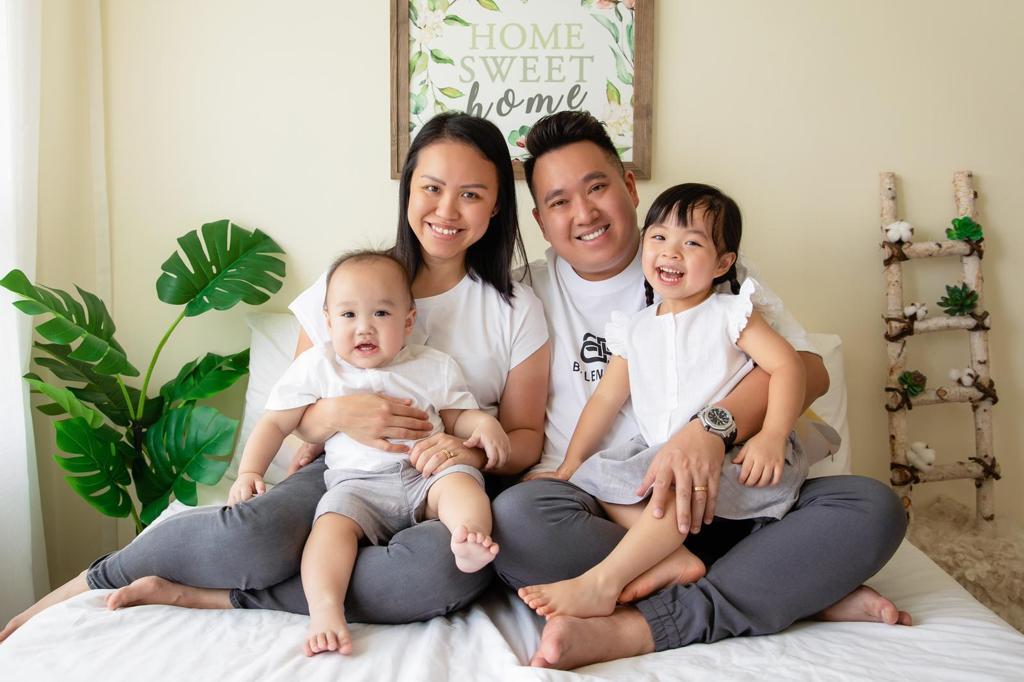 Alongside his two beautiful children, Bryan is always focused on long term plans as now, everything he does will not only impact his wife, but his future generations. Coming from a humble background, his hope is to be able to provide them the kind of life he did not get growing up.
Give your all or get nothing at all
For young agents who aspire to be like him, Bryan's one advice is to always harbour a "Don't give up" attitude. To Bryan, unless you reach a point where you have to make a choice between topping up your ezlink card or eating your next meal, there is no excuse to not continue striving till you taste success.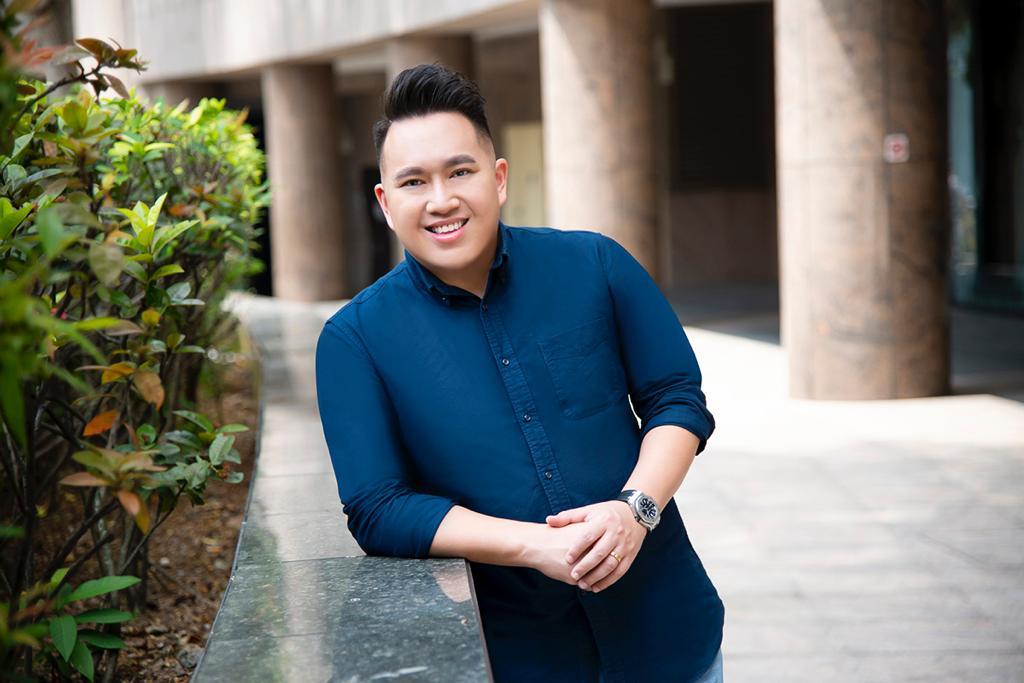 Staying in your comfort zone will never get you far, especially in an industry as competitive as Real Estate. This is also why he holds all his own agents to the same standards, in order to get the most out of all of them and to ensure they can be their best selves in this line of work.