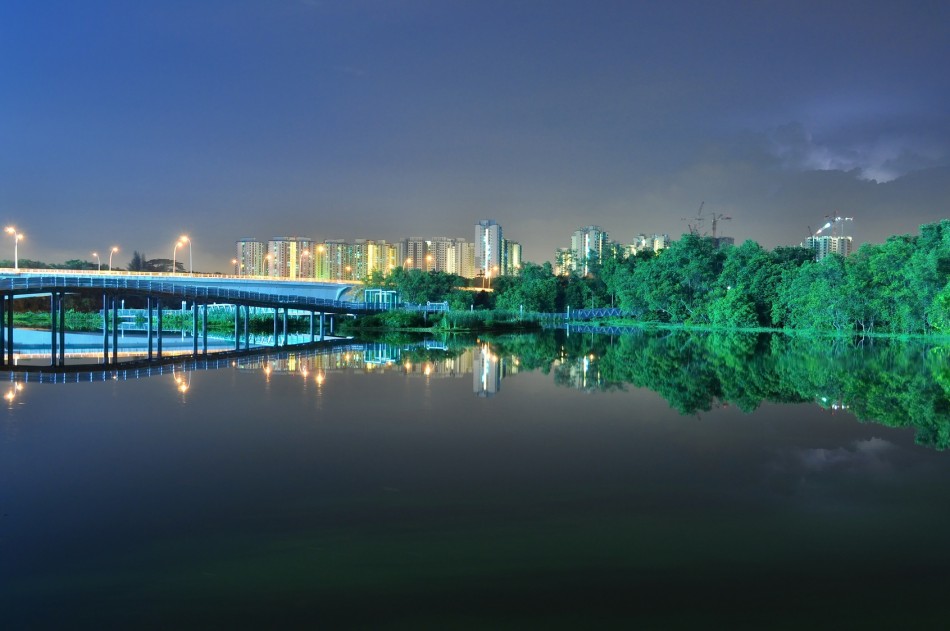 Unemployment in Singapore is looking bleak, with 15,580 layoffs in 2015. This was the highest since the Global Financial Crisis in 2008/09. This follows news that middle-aged Professionals, Managers, Executives and Technicians (PMETs) have a harder time finding new jobs. The Ministry of Manpower (MoM) has said that 57 per ent of Singaporeans can find a new job within six months, whereas this number is just 49 percent for PMETs. This is ill-timed for the already struggling Singapore property market, and we can expect the weak job environment to have an impact:
How does unemployment in Singapore affect the property market?
PMETs constitute a large number of private property buyers

Increasing difficulty in servicing loans

Even the removal of cooling measures may not help if the job market struggles

Upgraders will reconsider their decision in a tough market
PMETs constitute a large number of private property buyers
PMETs, who constitute a large number of private property buyers, are also the most adversely affected in the current job market.
We already know that PMETs have a harder time finding jobs when made redundant. But even if they do find another job, it may not be one that pays as well. In a recent Straits Times report, Mr. Paul Heng, managing director of NeXT Career Consulting Group, pointed out that just 40 percent of PMETs were fortunate enough to land a job with comparable pay to their previous one.
This vital group of buyers are losing their purchasing power. Those with high end properties may even downgrade, putting more downward pressure on the struggling luxury homes market.
Increasing difficulty in servicing loans
Interest rates for home loans are already on the rise, with the Singapore Interbank Offered Rate (SIBOR) having almost doubled since early 2015. In Singapore, private home loans do not have perpetual fixed rates; most fixed rate packages revert to floating rates after three to five years.
For those who lose their jobs while mortgage rates rise, the situation can be disastrous. Those who have not taken home loans will be equally worried about their ability to service such debts, given the growing uncertainty in the job market.
This could cause two potential effects. One, as we mentioned in the earlier point, is that laid off workers will sell their homes and downgrade. Unemployment in Singapore does the flailing property market no favours, as it only contributes to a growing oversupply.
The second effect is that home buyers could hold off their purchases to an even later date. Unemployment in Singapore and job security could weigh heavy on their minds at this point.
In December 2015, for example, we learned that our manufacturing sector shed 15,000 jobs in a period of nine months. On a global level, the banking industry cut 100,000 jobs worldwide in 2015. Singapore, being a financial hub, has taken some job losses from this – and with the worldwide economy struggling, further job cuts still loom. Workers in these sectors may not be confident of their ability to service rising home loan rates, at least not for the near future.
Even the removal of cooling measures may not help if the job market struggles
There have been repeated cries to repeal certain cooling measures, such as the Additional Buyers Stamp Duty (ABSD.) This will undoubtedly restore some of the demand for Singapore properties. But while the cooling measures have been the main nemesis of developers and agents, they may find the weakening job market to be an even worse problem.
Removing the cooling measures may entice more foreign investors. But if the employment market is bad, it makes little difference to locals even if cooling measures are lifted. Without job security locals either won't buy, or buy conservatively.
We won't be surprised to see a PMET who can afford a $2 million condo goes for a mass market, $800,000 unit instead, just out of worry regarding his/her job security.
Upgraders will re-consider their decision in a tough market
Upgraders were one of the great hopes in a dismal market. It was hoped that, with private property prices falling, one of the most eager buyers would be HDB upgraders. This has now been quashed due to two successive factors.
The first, which we have already mentioned earlier, is the steady rise of interest rates. The historic interest rates on Singapore's home loans is 3.7 percent, and while we are still far from that point, home loan rates are edging toward two percent at the moment. Upgraders who are aware of this will be wary of upgrading – a condo that looks cheap now may not be 10 years down the road, if home loan prices rocket back to their historic rates.
Worries regarding job security will compound this problem. Those who already own HDB flats may decide that, given the weak job market and uncertain economic conditions, now may not be the time to take any big leaps.
Those who have used HDB Concessionary Loans will take refuge in HDB's long standing reputation: the government is more lenient than banks when it comes to issues such as late loan repayment, or restructuring mortgages. In an uncertain job market, that's worth far more than having access to a nice pool.
It doesn't help……?
Is the weak job market as severe a drag as the cooling measures? We feel it could be, if the situation drags on further. It would also be a far worse problem – cooling measures can be lifted at the government's whim, but a weak job market and unemployment in Singapore is not so easily fixed.
As to the immediate impact, we can be sure of one thing: an environment of high layoffs doesn't help. Property purchases are a major life decision, and buyers will hesitate if job cuts are around the corner. In the meantime, if you do find yourself out of a job suddenly, here are some measures you can take to protect your property.